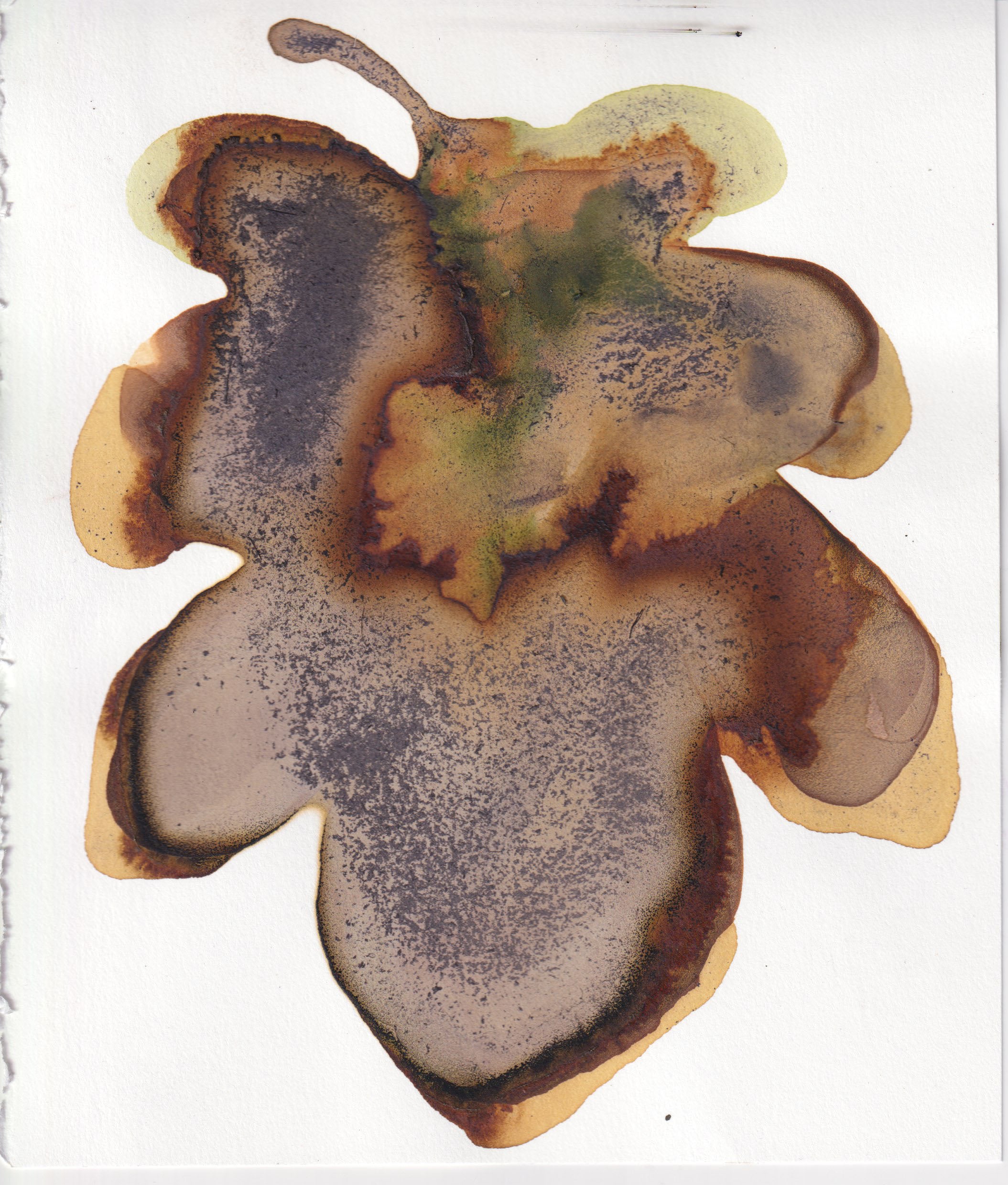 135 NOCINO
Walnut liquor made by our home recipe
35.0% vol
100ml ¥1,540 Out of Stock
500ml ¥7,480 Out of Stock
ノチーノは、イタリア北部エミリア・ロマーニャ州名産の濃褐色のくるみのリキュール。初夏に未熟な青クルミを取り、お酒に加え苦味やアクを取り、スパイスやハーブを加えた香ばしくてほろ苦い味わいが特徴です。中世のイタリアの修道院では、ノチーノは薬効のある飲料としても利用されていたそうです。
このノチーノを日本のくるみで作ってみようと思いました。
スタッフの実家がある秩父の山から青いオニグルミを採取して送ってもらいます。
産毛に覆われた黄緑色の実は、まだ中も固まってなく簡単に砕くことができます。口に含めば口がぎゅっとするようなタンニンの苦味があります。色も黄茶色でこれでいいのだろうかと半信半疑なままウォッカに浸漬します。
数週間経って覗いてみると液色は真っ黒に。そして苦味に加えて香ばしい雰囲気が出てきました。1ヶ月のマセラシオン後、液体を濾し、バニラやクローブなどのスパイス、さらに本場ではクルマバソウの葉を加えるそうですが、その代わりに品種の近い明日葉やトウキのを加えて様子を見ます。
さらに1ヶ月後、苦味は後ろに隠れ、濃密で厚みがあるナッティな味わいと、スパイスとハーブの香りが立ち上ってきました。最後にmitosayaで採れたはちみつで甘みを加えて味を整えてさらに数ヶ月の熟成。香ばしくてほろ苦い味わいのある黒い液体が出来上がりました。
よく冷やして甘美なデザートドリンクとして、またホットドリンクに使うのもこの時期らしい楽しみです。
品目:リキュール
原材料:くるみ(埼玉県産)、ライススピリッツ、水、スパイス、ハーブ
アルコール度数:35%
容量:100ml / 500ml
Artwork by Jason Logan
お一人様あたり1商品(1サイズ)につき2点まで。
Nocino is a dark black liquor from Emilia Romagna in northern Italy. It is made by taking unripe green walnuts in early summer, adding them to alcohol to remove their bitterness and acridity, and adding spices and herbs to give it a savory, bittersweet flavor. In medieval Italian monasteries, nocino was also used as a medicinal beverage.
We decided to make this nocino with Japanese walnuts.
We collected blue onigurumi from the mountains of Chichibu, where our staff's parents live, and had them sent to us.
The yellow-green kernels, covered with hair, are not yet hardened inside and can be easily crushed. They have a bitter tannin taste that makes your mouth water when you put them in your mouth. The color is yellowish brown, and I soak the berries in vodka, half-convinced that this is the right way to go.
After a few weeks, I looked at it and found that the color of the liquid had turned black. After one month of maceration, the liquid is strained and spices such as vanilla and cloves are added.
After another month, the bitterness has disappeared and a dense, thick, nutty flavor with aromas of spices and herbs has emerged. Finally, honey from mitosaya is added to sweeten the taste, and it is aged for a few more months. A black liquid with a savory and bittersweet flavor is the result.
It is a delight this time of year to be used as a luscious dessert drink when well chilled, or in hot drinks.
Item: Liqueur
Ingredients: Walnuts (from Saitama Prefecture), rice spirits, water, spices, herbs
Alcohol percentage: 35%
Volume: 100ml / 500ml
Artwork by Jason Logan
Purchase quantity is limited to two items per product, per size.
Regular price
Sale price
¥1,540
Unit price
per
In Stock
Out of Stock
View full details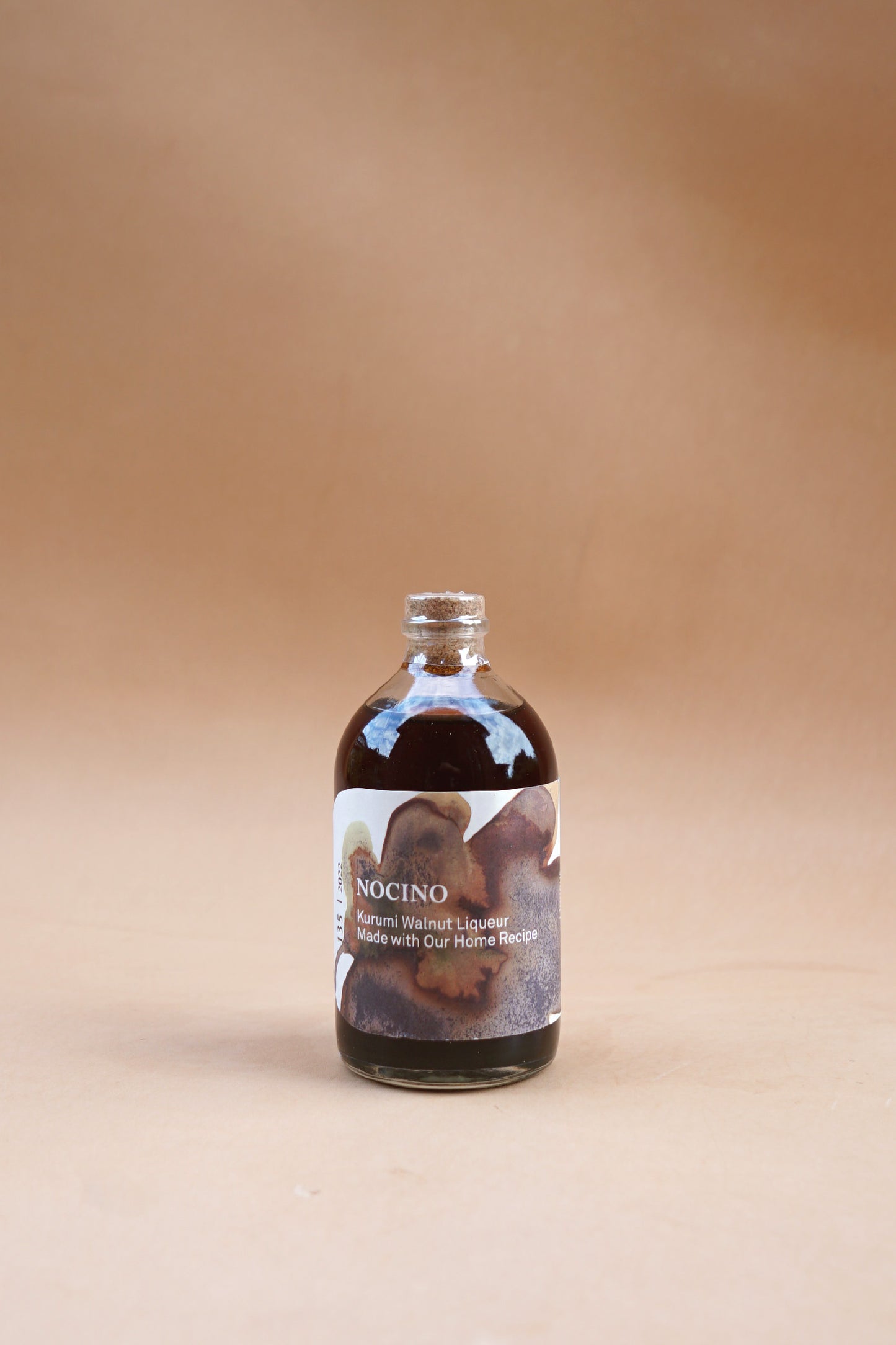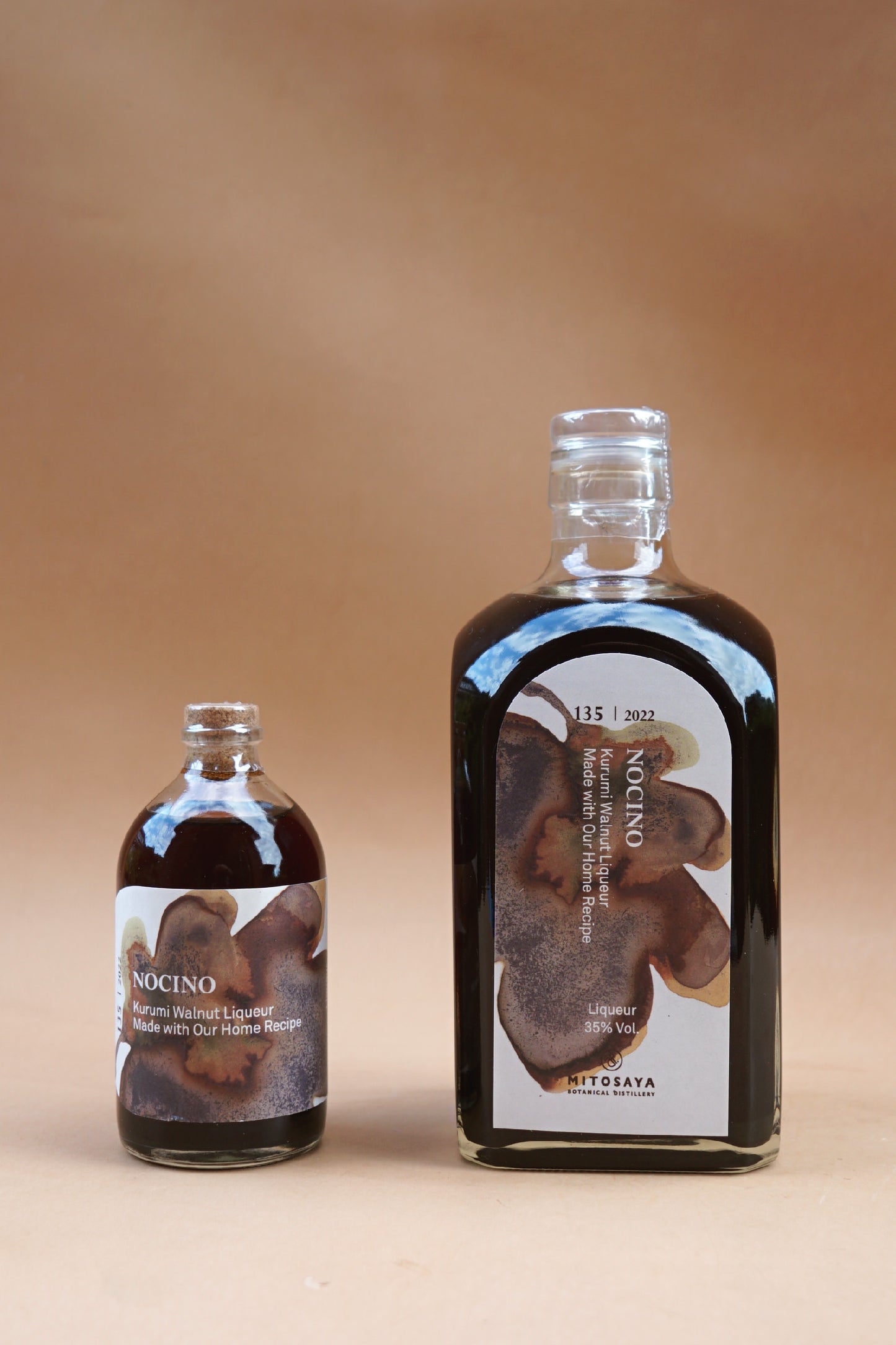 ---
mitosaya薬草園蒸留所
〒298-0216
千葉県夷隅郡大多喜町大多喜486
e-mail. cs@mitosaya.com
tel. 0470 64 6041
mitosaya botanical distillery
486 Otaki, Otaki-machi, Isumi-gun, Chiba 298-0216 Japan
e-mail. cs@mitosaya.com
tel. +81(0)470 64 6041