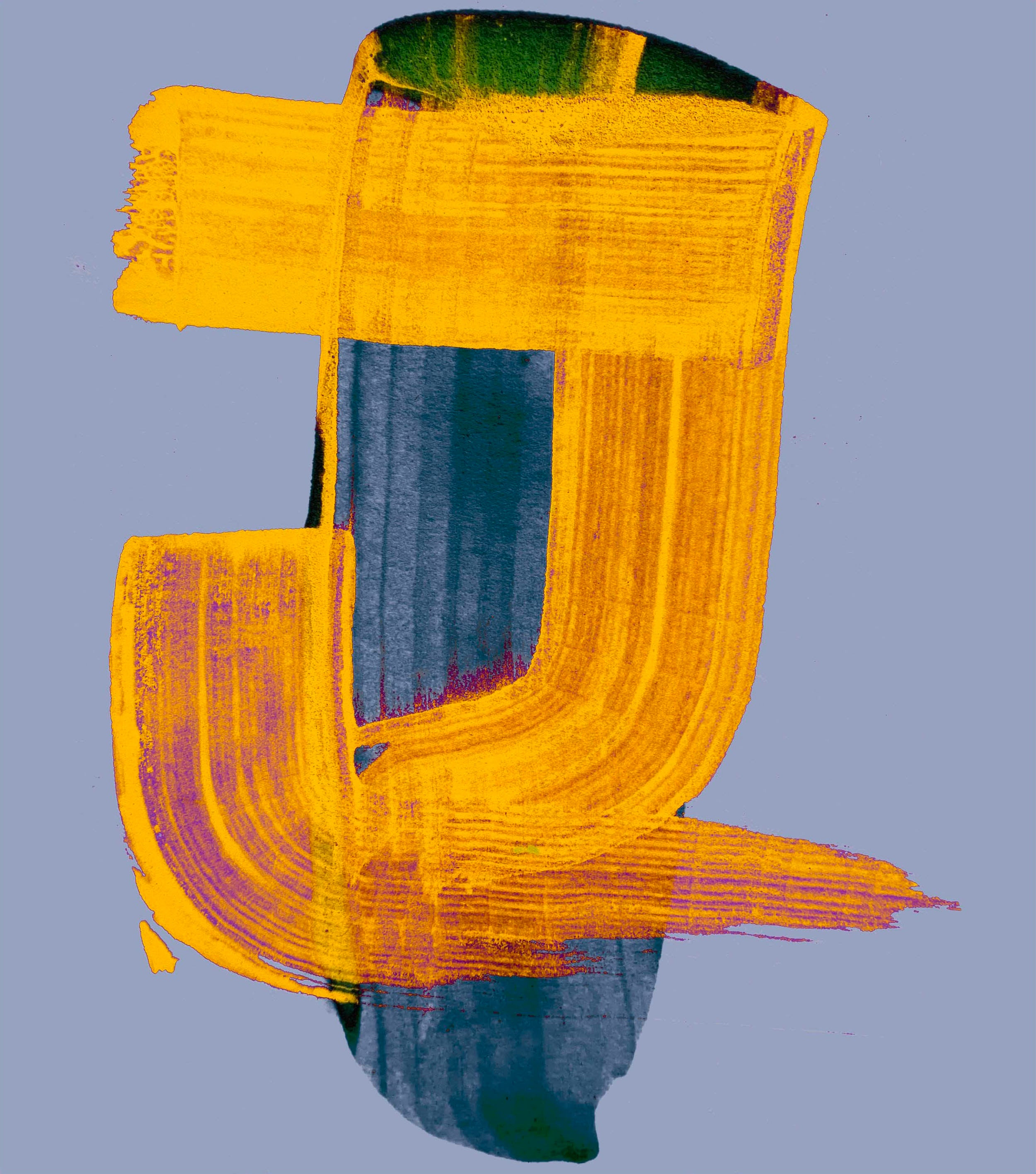 089 KINMOKUSEI
A Fulll of Blooming Aromatic
42.0% vol
100ml ¥2,200 Out of Stock
500ml ¥9,680 Out of Stock
9/22(木)20:00〜販売開始
秋の訪れとともにmitosayaに咲く金木犀の花。数十本ある大きく育ったこの金木犀を開花してすぐ、スタッフ総出+Farming Fridayチームの手を借りて、一番香りのいいときに収穫し作ったオー・ド・ヴィです。
目にも美しいオレンジ色を色のない蒸留酒にするのは罪悪感すら感じますが、この匂いをそのまま、さらに凝縮し残せるのは蒸留するからこそ。アルコール度数を下げたライススピリッツに4ヶ月浸漬した後に蒸留し、6ヶ月間ステンレスタンクで熟成しました。
ボトリングの際に、はちみつに漬けて保存していた金木犀の花びらをひとつまみ加えて、柔らかな香りとほのかなオレンジ色をつけています。
グラスの中の秋を楽しんでください。
品目:スピリッツ
原材料:金木犀の花、ライススピリッツ(国産)
アルコール度数:42%
容量:100ml / 500ml
Artwork by Jason Logan
お一人様あたり1商品(1サイズ)につき2点まで。
22 September (Thu.) 20:00 - on sale
Kinmokusei(osmanthus) flowers bloom at mitosaya with the arrival of autumn. This eau de vie is made by harvesting the dozens of large, well-grown osmanthus trees right after they bloom, when they are at their most fragrant, with the help of the entire staff and the Farming Friday team.
It is a crime to turn the beautiful orange colour into a colourless spirit, but distillation is the only way to preserve the smell and concentrate it further. After a four-month maceration in rice spirits with reduced alcohol content, it was distilled and matured in stainless steel tanks for six months.
At bottling, a pinch of golden osmanthus petals preserved in honey is added to give it a soft aroma and a subtle orange colour.
Enjoy autumn in a glass.
Item: Spirits
Ingredients: golden osmanthus flowers, rice spirits (domestic)
Alcohol percentage: 42%
Volume: 100ml / 500ml
Artwork by Jason Logan
Purchase quantity is limited to two items per product, per size.
Regular price
Sale price
¥2,200
Unit price
per
In Stock
Out of Stock
View full details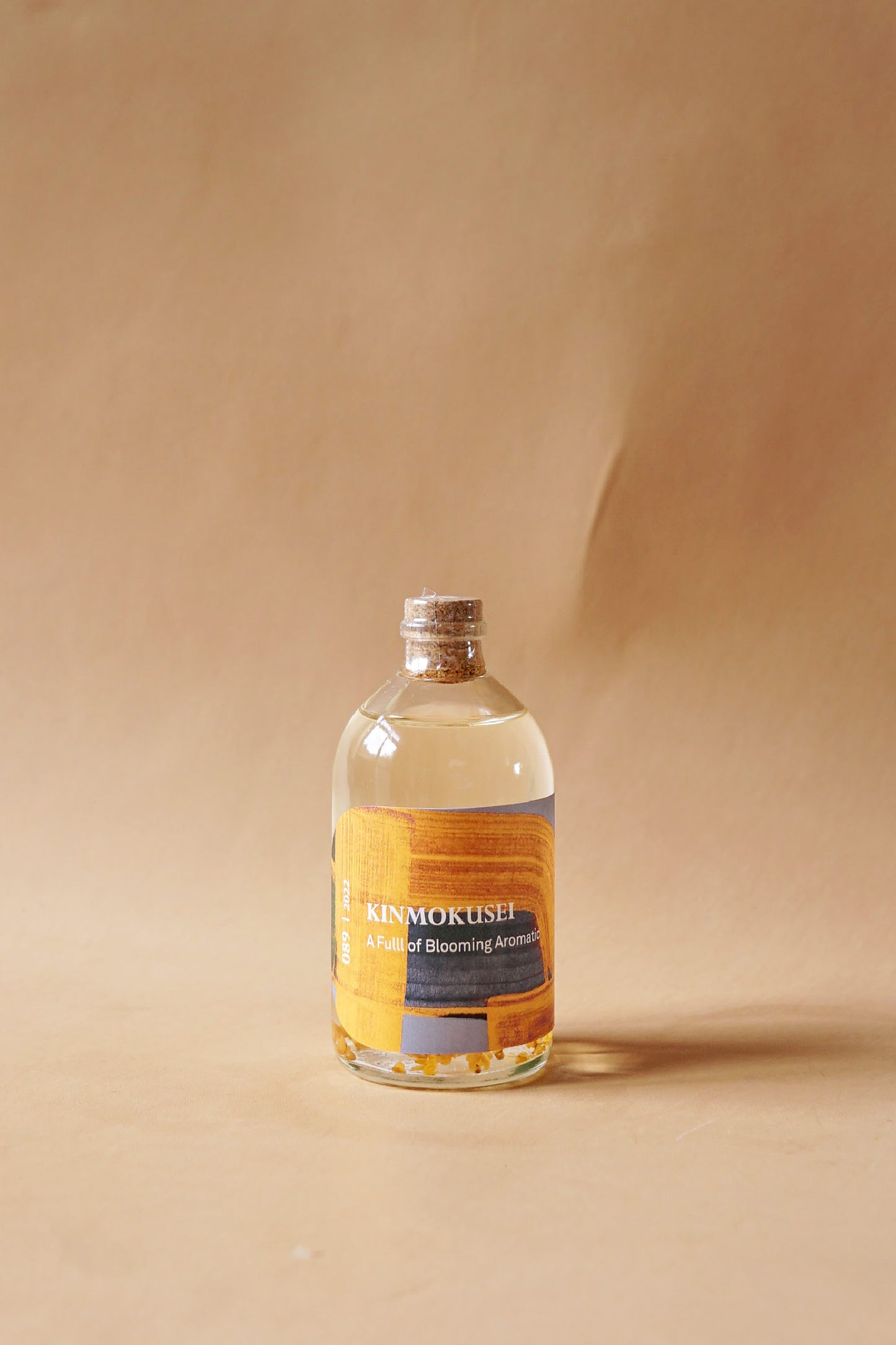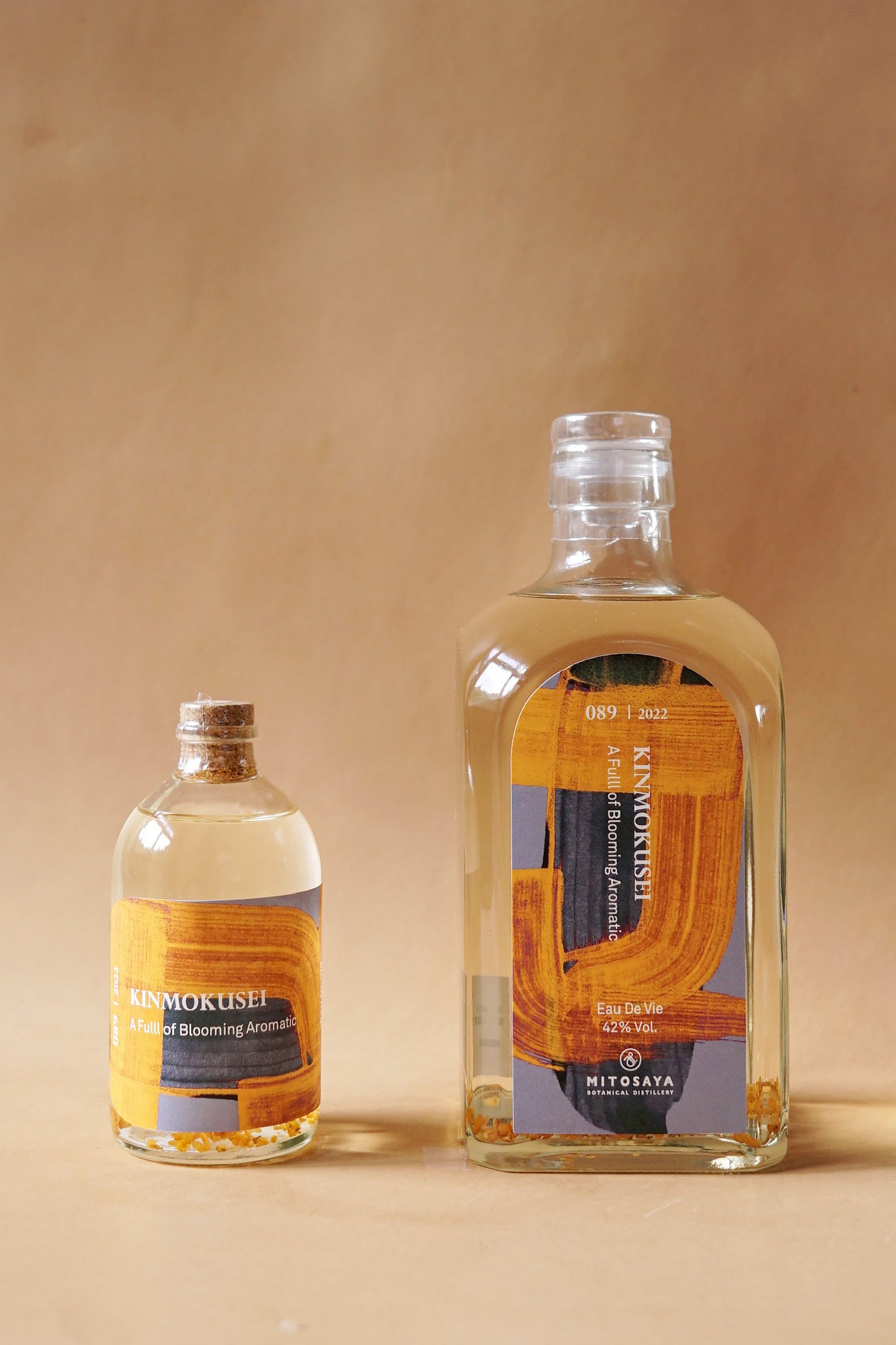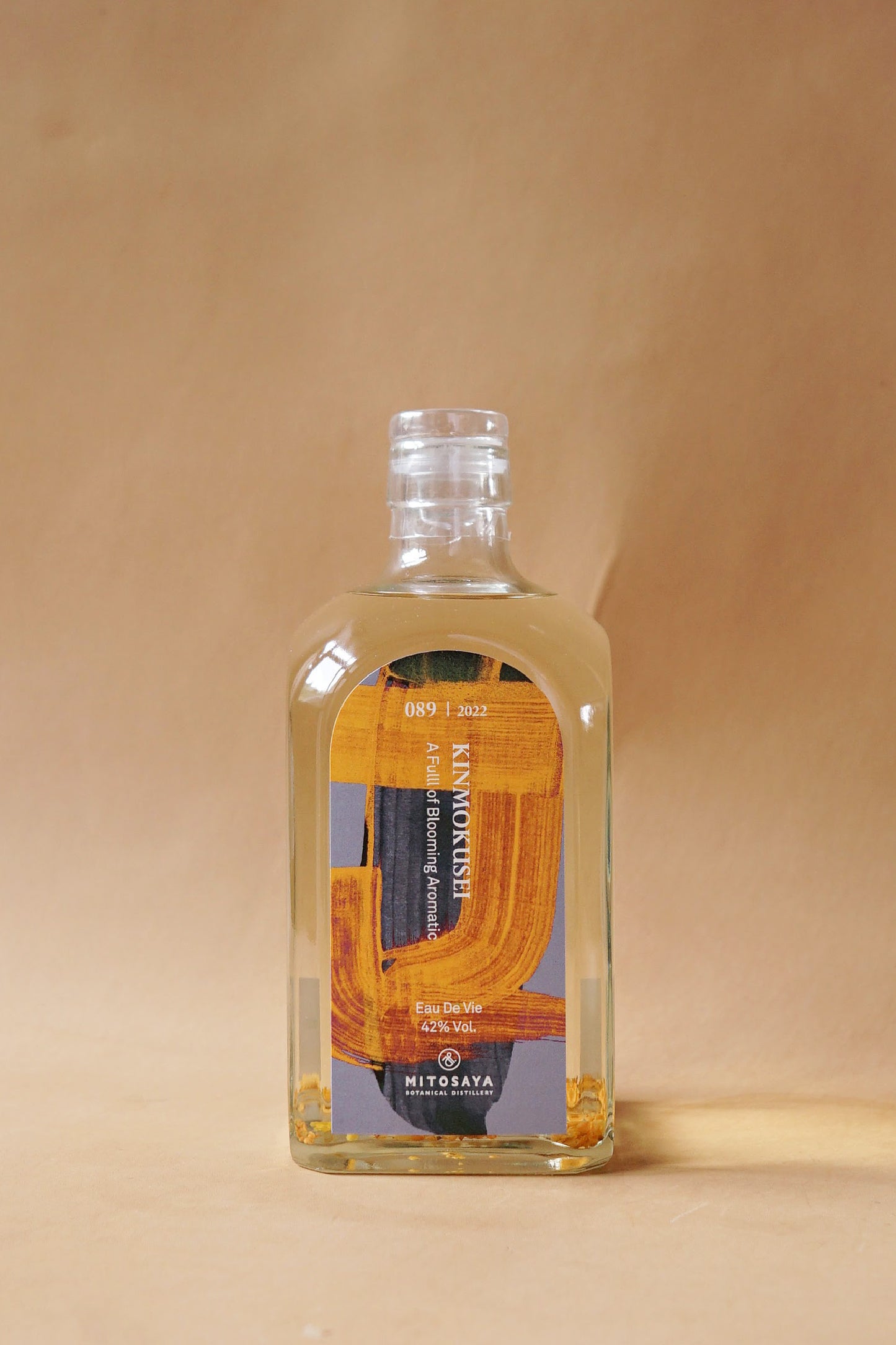 ---
mitosaya薬草園蒸留所
〒298-0216
千葉県夷隅郡大多喜町大多喜486
e-mail. cs@mitosaya.com
tel. 0470 64 6041
mitosaya botanical distillery
486 Otaki, Otaki-machi, Isumi-gun, Chiba 298-0216 Japan
e-mail. cs@mitosaya.com
tel. +81(0)470 64 6041