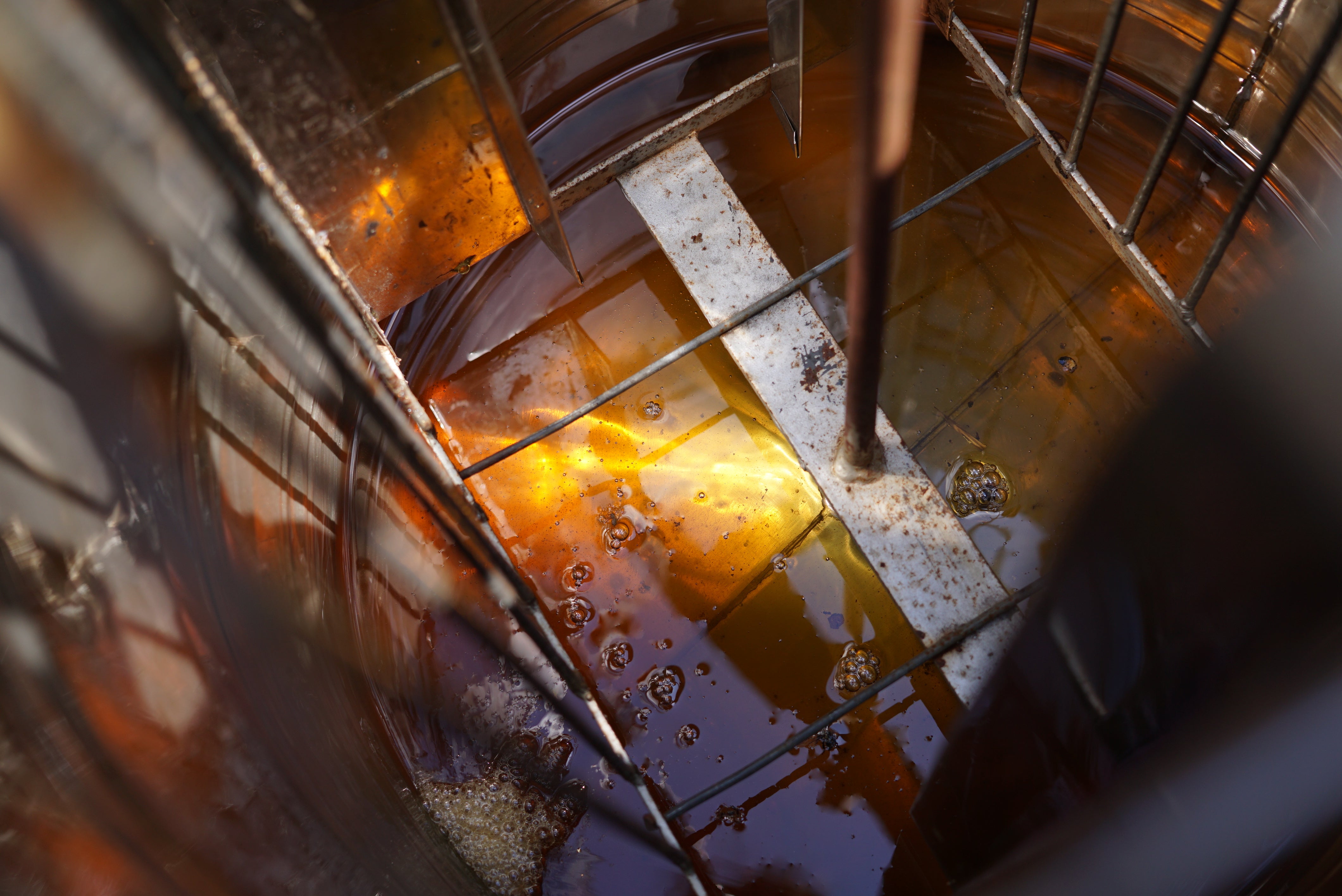 HONEY
Early Summer ¥1,836 Out of Stock
Summer ¥1,836 Out of Stock
mitosayaの植物たちが一斉に花開く春から初夏にかけては、山側の冷涼な場所に置いた3群の巣箱からミツバチたちが活発に飛び回り、様々なところで羽音が聞け、姿をみることができます。私たちも地元の養蜂家、朝生さんと共に、慣れない防護服に身を包み、巣箱の検査や、採蜜などの手伝いをしています。

今回採蜜したのは7月と8月。重くなった巣箱の二階部分を回収し、スタッフ総出で採蜜を行ったmitosayaのはちみつです。様々な植物の花が咲くmitosayaですので、いずれも百花蜜と呼ばれるものですが、採蜜のタイミングによって色も味わいも異なります。

「初夏のはちみつ」はムクロジやアカメガシワなどの花の蜜で、薄いアンバー色、甘い香りとこくのある味合い。「夏のはちみつ」は烏山椒や夾竹桃などの花の蜜。濃い飴色の、スパイシーで深い味合いが特徴です。

ほんの数週間の採蜜時期の違いで、こんなに色も味が異なることに驚きます。
ミツバチが植物から集めた花蜜が、ミツバチの持つ酵素の作用ではちみつへと変わる。熱処理などは行っていません。


原材料:はちみつ(千葉県産)
内容量:160g
注意事項:1歳未満の乳児には与えないでください。植物由来の粒子が見られますが品質には問題ありません。
お一人様あたり1商品(1サイズ)につき2点まで。
We have been beekeeping since the beginning of this year, and currently have four groups of hives in a cool area on the mountain side.

From spring to early summer, when all the plants on the property are in full bloom, the bees are actively flying around, and we can hear and see their wings in various places. We, along with Mr. Asao, a local beekeeper, dressed in unfamiliar protective clothing, inspect the hives and help with the honey collection.
We collected honey twice in June and July. The second floor of the hive, which had become heavy, was retrieved, and the entire staff worked together to collect the honey from the mitosaya.
Because mitosaya is home to a wide variety of plants, all of them are called hyakka nectar, and in order to collect it efficiently, the bees share information about nearby places where good quality nectar can be gathered.
In spring honey, it contains nectar from flowers like cherry blossoms and matsubashi brushes, and has a floral flavor, light color and light taste.
Early summer honey is from flowers such as mukuroji and red oaks, with a light amber color, sweet aroma, and rich flavor. It is surprising to see such a difference in color and taste in just a few weeks.

Summer honey is made from the nectar of the karasu-zansho - Japanese pepper and Oleander flowers. It is characterised by its dark candy-coloured, spicy and deep flavour.

Nectar collected by bees from plants is transformed into honey by the action of enzymes possessed by the bees. That's all. No heat treatment is used.
Please try this honey that you can feel the true taste of mitosaya.
If you purchase the set of three pieces of "Spring honey", "Early summer honey" and "Summer honey", you will receive "honey wax" made from the hive that was removed during the honey collection.
Ingredients Honey (domestic)
Contents 140g
Caution: Do not give to infants under 1 year old. Some plant-derived particles may be present, but this does not affect the quality.
Purchase quantity is limited to two items per product, per size.
Regular price
Sale price
¥1,836
Unit price
per
In Stock
Out of Stock
View full details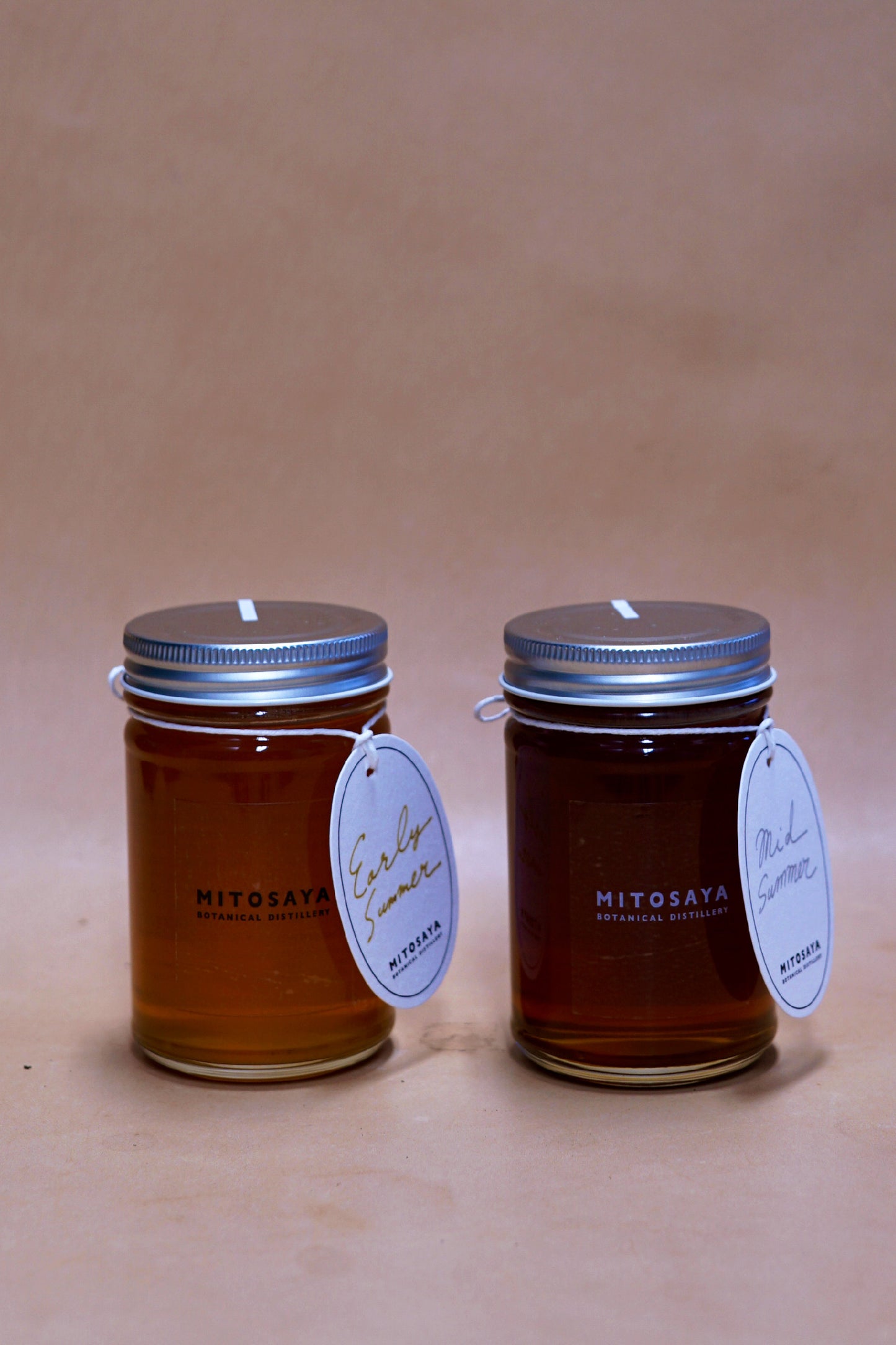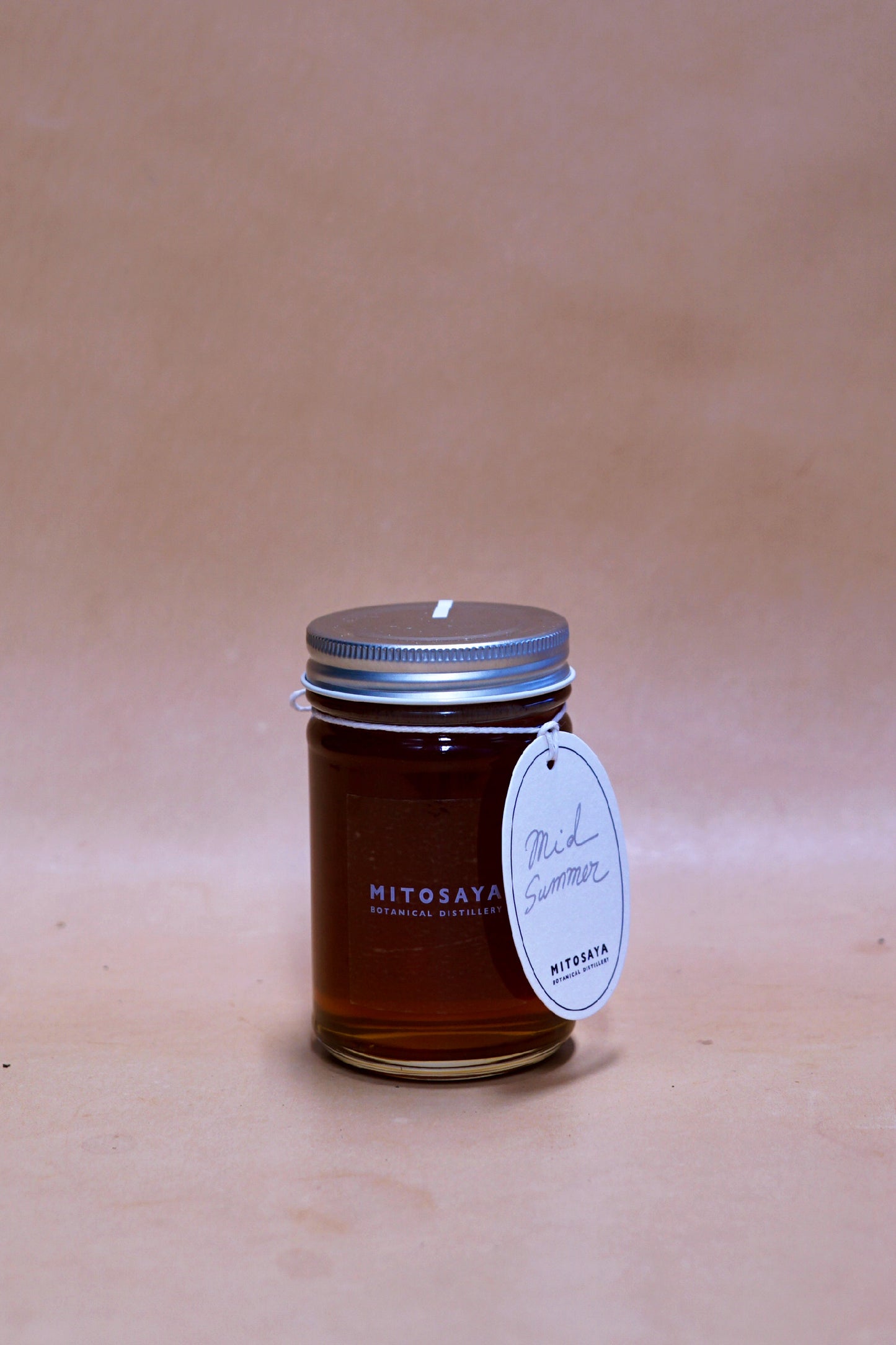 ---
mitosaya薬草園蒸留所
〒298-0216
千葉県夷隅郡大多喜町大多喜486
e-mail. cs@mitosaya.com
tel. 0470 64 6041
mitosaya botanical distillery
486 Otaki, Otaki-machi, Isumi-gun, Chiba 298-0216 Japan
e-mail. cs@mitosaya.com
tel. +81(0)470 64 6041