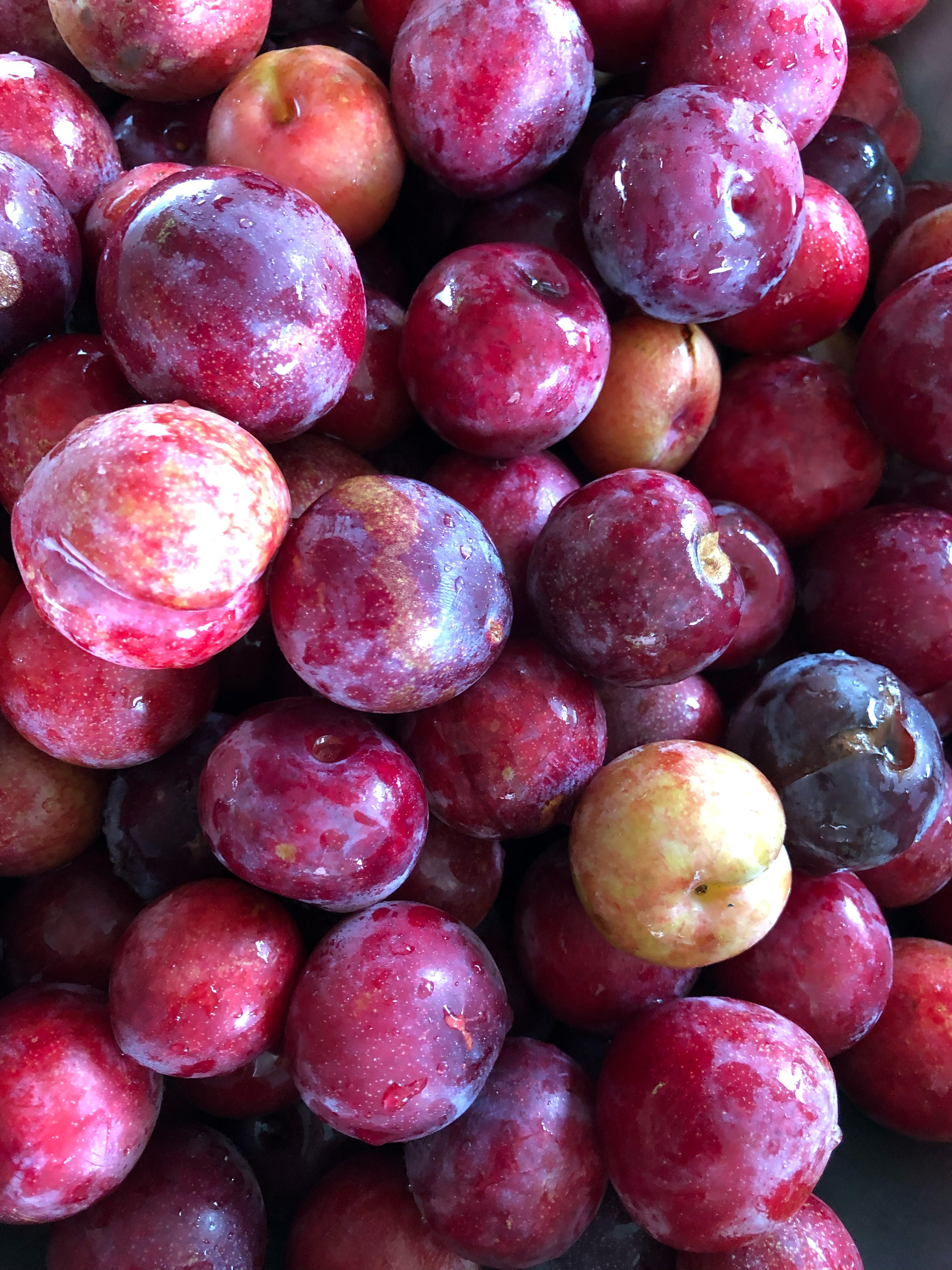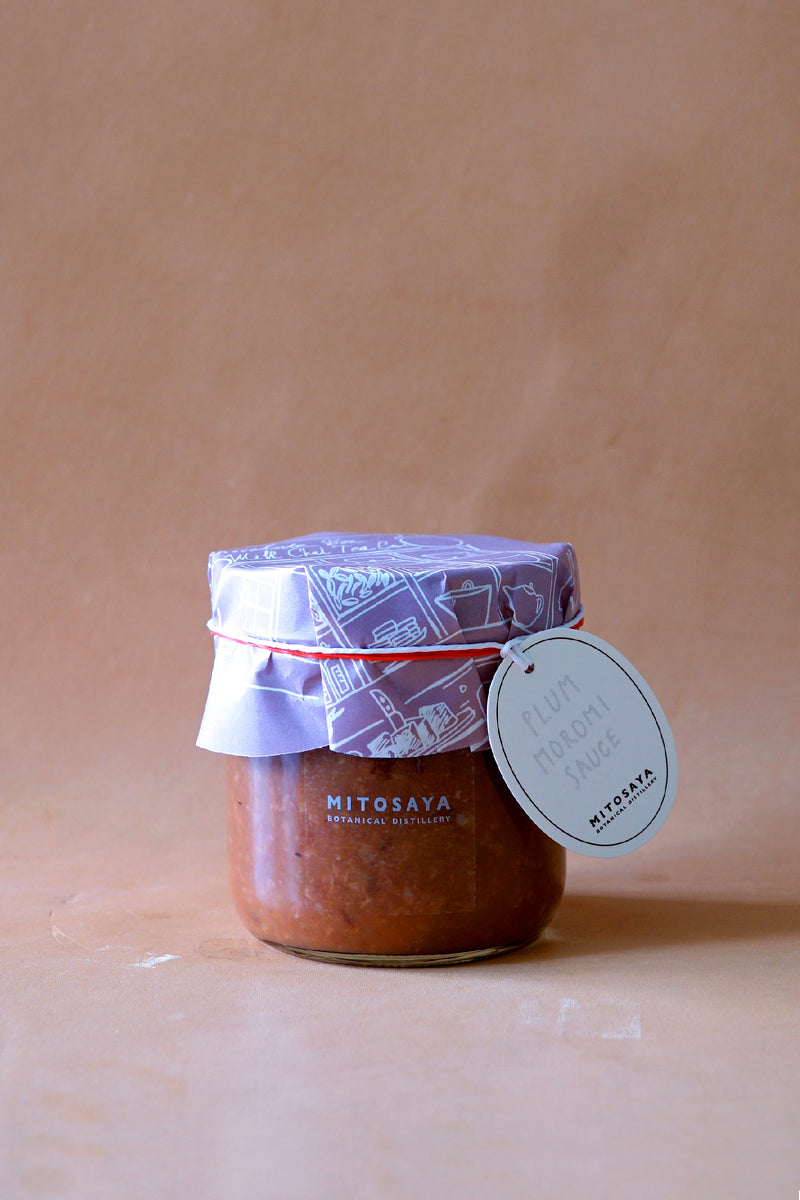 8/27(日)10:00〜販売開始
果実の醸造から蒸留までの期間はどれくらいか、という質問を時々うけますが、何ヶ月も何ヶ月もかかるイメージとは裏腹に、うまく醸した果実たちは、意外にも早く蒸留にかかり、すぐにお酒になってしまいます。この夏に収穫した山梨のプラムも、あっという間にお酒に。そして、もろみも、出てきます。
この出る時と受け取る時が、同時にできるのが、この場所の良いところです。もろみの保存は待ったなしですし、液体を運ぶのにも手間がかかる。もろみの循環プロジェクトは、結構むづかしいものなのですが、その解決のほんの一部ではあるにしろ、もろみソースは蒸留所の循環の一部となって、みなさんの手元にいくというわけです。
甘酸っぱくて、しょっぱくて、でも口の中でみるみる旨味になっていく、そんなソースです。
肉の漬け込みから、そのまま調味料として、タレとして、色々に使える万能ソースとして、冷蔵庫にあると楽しい料理のきっかけを作ってくれると思います。
仕様
原材料:プラムの蒸留もろみ、塩、麹、砂糖、バルサミコ酢、フウトウカズラ、ローズマリー、ローリエ、黒胡椒、唐辛子
内容量:300g


お一人様あたり1商品(1サイズ)につき2点まで。
27 August (Sun.) 10:00 - on sale
We are sometimes asked how long it takes from fruit brewing to distillation. Contrary to the image of months and months, fruit that is brewed well goes through distillation surprisingly quickly and becomes an alcoholic beverage in no time. The Yamanashi plums harvested this summer were also turned into sake in no time. And the mash, too, comes out.
The good thing about this place is that this time of coming out and receiving is at the same time. There is no waiting around to preserve the moromi, and it takes a lot of time and effort to transport the liquid. The moromi circulation project is quite a difficult one,The moromi sauce is a small part of the solution, but it is a part of the distillery's circulation, and it is going to be in your hands.
The sauce is sweet and sour, salty and salty, but it also has a delicious flavor that quickly develops in the mouth.
It is a versatile sauce that can be used in a variety of ways, from marinating meat to seasoning and as a sauce, and we think it will make a delightful addition to your refrigerator.
SPECIFICATIONS
Ingredients:Distilled plum mash, salt, malted rice, sugar, balsamic vinegar, fenugreek, rosemary, bay leaf, black pepper, chili pepper
Contents:300g


Purchase quantity is limited to two items per product, per size.
Regular price
Sale price
¥1,296
Unit price
per
In Stock
Out of Stock
View full details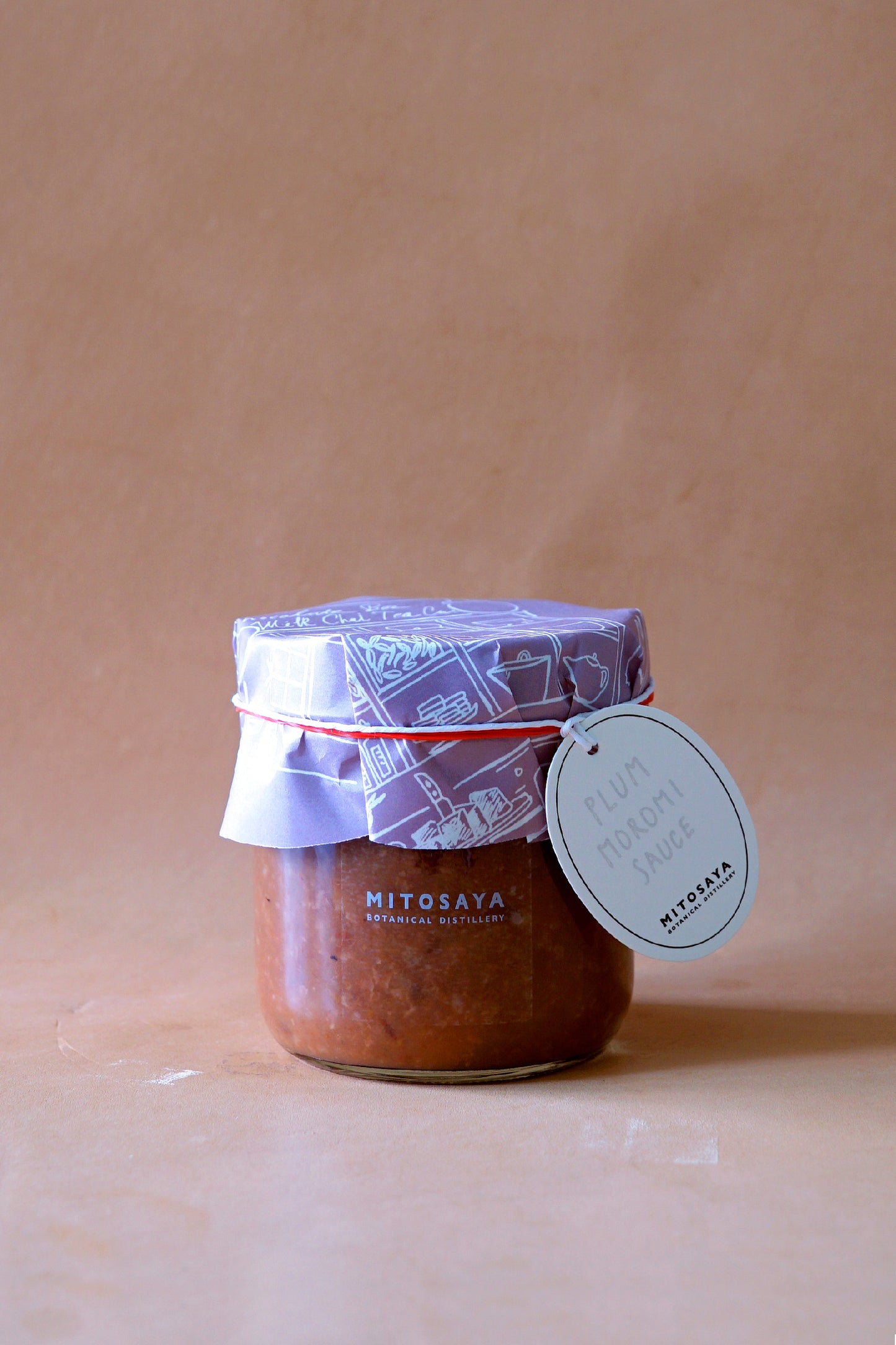 ---
mitosaya薬草園蒸留所
〒298-0216
千葉県夷隅郡大多喜町大多喜486
e-mail. cs@mitosaya.com
tel. 0470 64 6041
mitosaya botanical distillery
486 Otaki, Otaki-machi, Isumi-gun, Chiba 298-0216 Japan
e-mail. cs@mitosaya.com
tel. +81(0)470 64 6041