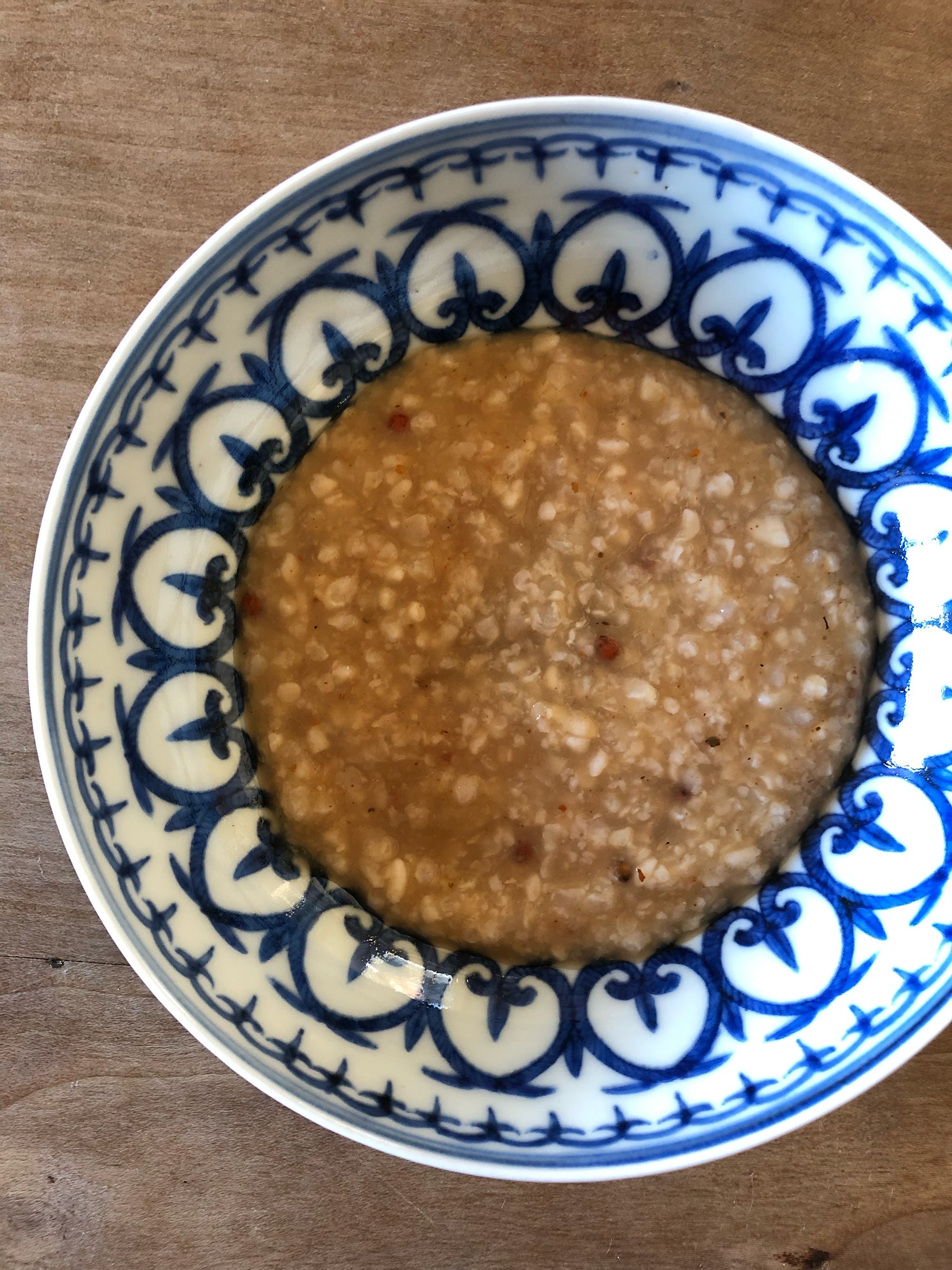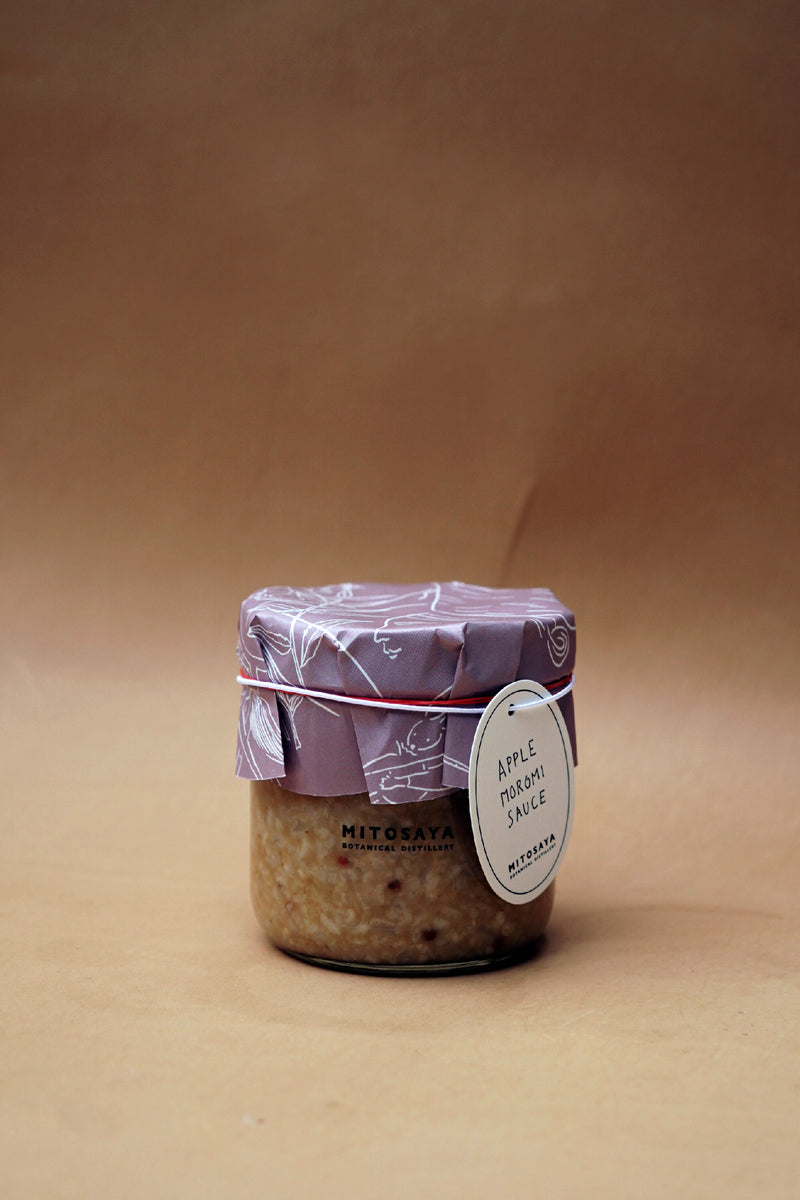 2/26(日)10:00〜販売開始
青森から毎年自然栽培の美味しいりんごが届きます。りんごのオー・ド・ヴィーの蒸留後に残るもろみの活用として、定番であるもろみソースを作りました。塩麹を混ぜて熟成すること約一ヶ月。毎日混ぜては空気を入れて、麹の活動を促します。
旨味が十分に発揮されたところで火にかけて、冬に収穫したふうとうかずらをたっぷり加えてスパイシーなソースに仕立てました。
甘みは全く加えていないので、活用範囲も様々です。
まずは塊肉の漬け込み。豚でも鶏でも牛でも、麹ともろみの栄養分でお肉を柔らかくしてくれます。
さらにお鍋のたれとして。野菜やきのことも相性よしです。豆板醤やラー油を加えて餃子のたれなどもよいかと思います。
意外に懐の深い調味料です。試しに使ってみてください。
仕様
原材料:りんごの蒸留もろみ、麹、塩、フウトウカズラ、唐辛子
内容量:300g


お一人様あたり1商品(1サイズ)につき2点まで。
26 February (Sun.) 10:00 - on sale
Delicious naturally grown apples arrive from Aomori every year. As a use of the malt that remains after the distillation of the apple eau-de-vie, we made our standard malt sauce. It is mixed with salted malt and allowed to mature for about a month. Every day we mix and aerate the mixture to promote the koji activity.
When the flavor is fully developed, we put it over a fire and add plenty of winter-harvested fuuto-kazura to make a spicy sauce.
No sweetness is added at all, so the range of use is varied.
First of all, it can be used for marinating lump meat. Whether it is pork, chicken, or beef, the nutrients in the koji and moromi will tenderize the meat.
It can also be used as a sauce for hot pot. It goes well with vegetables and mushrooms. It is also good as a sauce for gyoza (Chinese dumplings), adding soybean paste and raayu (Chinese red chili oil).
It is a seasoning with a surprisingly deep flavor. Give it a try.
SPECIFICATIONS
Ingredients:Distilled apple mash, malted rice, salt, foutoukazura, chili pepper
Content:300g


Purchase quantity is limited to two items per product, per size.
Regular price
Sale price
¥1,296
Unit price
per
In Stock
Out of Stock
View full details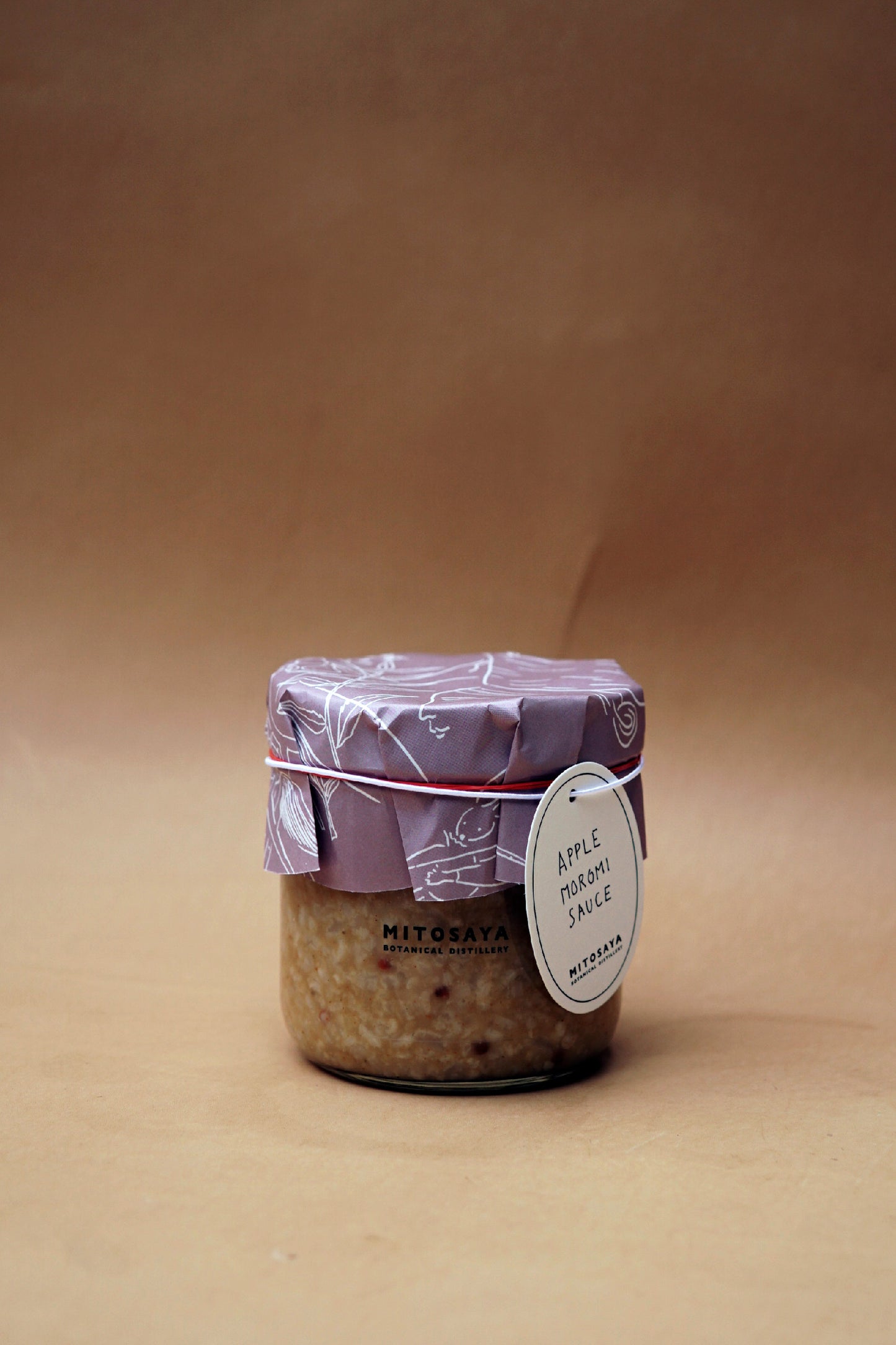 ---
mitosaya薬草園蒸留所
〒298-0216
千葉県夷隅郡大多喜町大多喜486
e-mail. cs@mitosaya.com
tel. 0470 64 6041
mitosaya botanical distillery
486 Otaki, Otaki-machi, Isumi-gun, Chiba 298-0216 Japan
e-mail. cs@mitosaya.com
tel. +81(0)470 64 6041