PUMPKIN AND CASSONADE JAM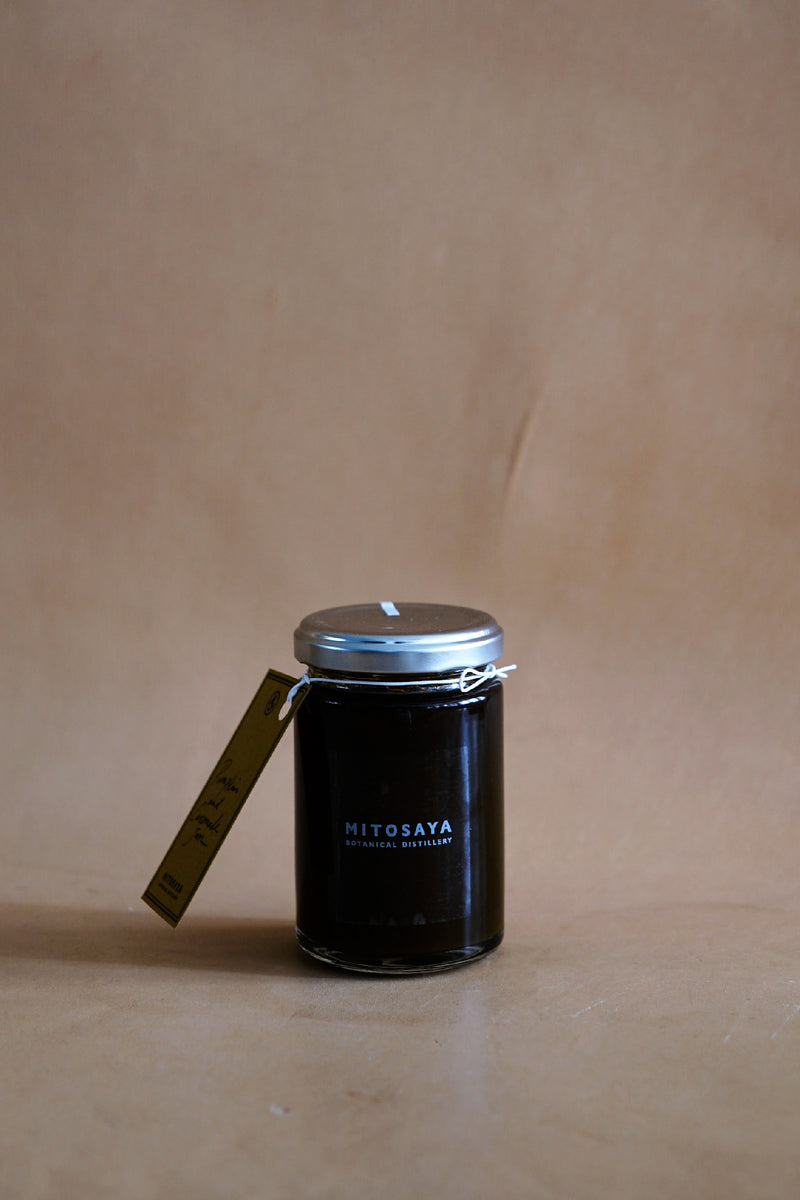 1/27(金)20:00〜販売開始
ミトサヤには外にも畑があり、そこでは麦を栽培しています。そのまわりで試しに植えたかぼちゃ。
ほとんど何もしないほったらかし農法を地でやった感じですが、かご一杯分にはなった大きなかぼちゃができました。
かぼちゃのジャムには、きっと力のある砂糖がきっと合うと思い、赤砂糖を選んだら大正解。
かぼちゃの太陽のようなオレンジは、またたくまに深い赤茶色に変化し、途中の煮込みでスパイスの香りもしっかり含んだ独特の味わいのジャムができあがりました。色から想像しずらいかぼちゃですが、存在感はしっかり残っています。かぼちゃがお好きな方にもきっと、頷いていただけるかと思っています。
香ばしく焼いたパイやタルトとはきっと相性が良いでしょう。もちろん、トーストや、ヨーグルト、チーズ、なんにでもおおらかに寄り添ってくれる優しいジャムでもあります。
仕様
原材料:かぼちゃ、赤砂糖、シナモンリーフ、シナモン、ターメリック、カルダモン、バルサミコ酢、「CINQ SEC」(mitosaya)
内容量:140g
お一人様あたり1商品(1サイズ)につき2点まで。
27 January (Fri.) 20:00 - on sale
We have a field outside of Mithsaya where we grow wheat. We planted pumpkins around them as a trial.
It was like we were doing nothing at all, but it produced a basketful of pumpkins.
We had a big pumpkin.
I chose red sugar, thinking that a strong sugar would surely go well with the pumpkin jam, and I was right.
The pumpkin's sunny orange color quickly turned into a deep reddish brown, and during the simmering process, the jam developed a unique flavor with a hint of spice. The color of the pumpkin makes it hard to imagine, but it retains a strong presence. We are sure that pumpkin lovers will also appreciate this jam.
It is sure to go well with savory pies and tarts. Of course, it is also a gentle jam that goes well with toast, yogurt, cheese, and everything else.
SPECIFICATIONS
Ingredients:Pumpkin, red sugar, cinnamon leaves, cinnamon, turmeric, cardamom, balsamic vinegar, CINQ SEC" (mitosaya)
Contents : 140g
Purchase quantity is limited to two items per product, per size.
Regular price
Sale price
¥1,080
Unit price
per
In Stock
Out of Stock
View full details
---
mitosaya薬草園蒸留所
〒298-0216
千葉県夷隅郡大多喜町大多喜486
e-mail. cs@mitosaya.com
tel. 0470 64 6041
mitosaya botanical distillery
486 Otaki, Otaki-machi, Isumi-gun, Chiba 298-0216 Japan
e-mail. cs@mitosaya.com
tel. +81(0)470 64 6041