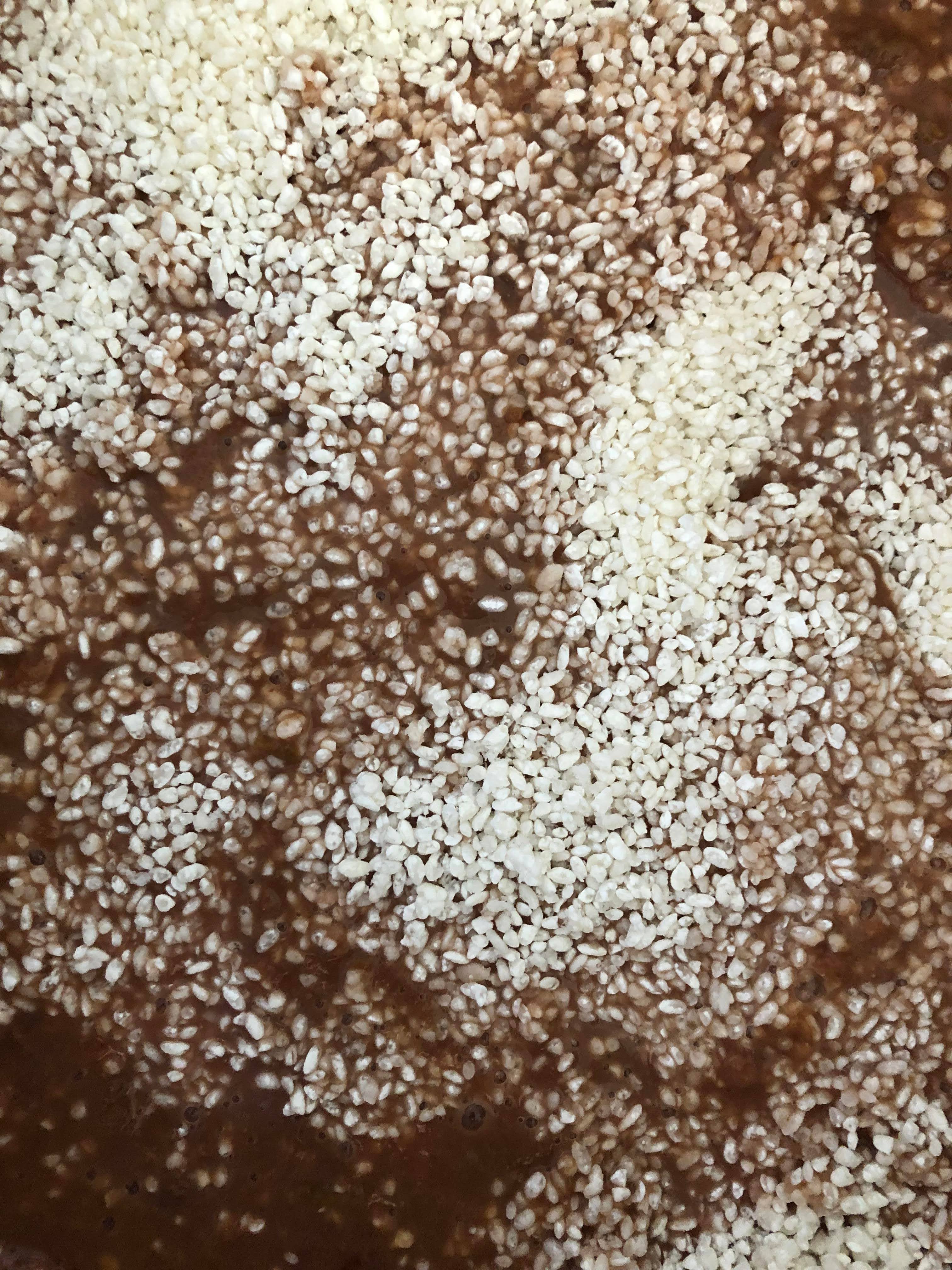 MOROMI SAUCE
Salted malted rice sauce for molasses
Plum ¥1,296 Out of Stock
Cherry ¥1,296 Out of Stock
9/22(木)20:00〜販売開始
蒸留で残ったもろみを活用したソース。今回は、千葉県印旛郡酒々井町の酒蔵、飯沼本家からからいただいた麹を使い、塩麹を作る要領でもろみを醸してみました。
日に日に尖った酸味や味わいがまろやかになっていくのは麹が元気に働いてくれた証拠です。
プラムのもろみとバルサミコ酢の華やかな酸味と甘みを仕上げたソースは、漬け込んでその良さを発揮します。
まずはお肉を漬けてみてください。麹ともろみがお肉を柔かくしてくれますよ。
他にはそのままを生野菜などにディップして、オイルなどと合わせてバーベキューなどのタレとして。なにかと使えるソースです。
さくらんぼのもろみと、にんにくを漬け込んだ酢を加え、唐辛子でぴりっとした後味を感じさせるソースに仕上げたソースは、漬け込んだ時にその良さを発揮します。
まずはお肉をなんでも、漬けてみてください。麹ともろみがお肉を柔らかくしてくれますよ。焼き肉のタレとしても美味しいと思います。 焼いた野菜やきのこなどの味付けなどにもどうでしょう。ぜひいろいろ使ってみてください。
プラム
原材料:プラムのもろみ、塩麹、バルサミコ酢、洗双糖、橙皮
容量:320g
さくらんぼ
原材料:さくらんぼのもろみ、塩麹、味噌、ニンニク酢、唐辛子
容量:320g
お一人様あたり1商品(1サイズ)につき2点まで。
22 September (Thu.) 20:00 - on sale
Sauce made from the leftover moromi from distillation. This time, I brewed the moromi in the same way as shio koji is made, using koji provided by the Iinuma family, a sake brewery in Shakai-cho, Inba-gun, Chiba Prefecture.
Day by day, the sharp acidity and flavour mellows out, which is proof that the koji has been working well.
The sauce, finished with plum molasses and the gorgeous acidity and sweetness of balsamic vinegar, shows its goodness by marinating.
Try marinating the meat first. The koji and malt will soften the meat.
You can also dip raw vegetables in it as it is, or combine it with oil and use it as a sauce for barbecues and other occasions.
As a sauce. It is a sauce that can be used in many ways.
The sauce, which is made from cherries and vinegar with pickled garlic and a spicy chilli aftertaste, shows its best when it is marinated.
Try marinating any kind of meat first. The koji and malt will tenderise the meat. It is also delicious as a sauce for grilled meat. How about also seasoning grilled vegetables and mushrooms? Please try using it in various ways.
Plum
Ingredients: Plum mash, salted malt, balsamic vinegar, washed sugar, orange peel
Volume: 320g
Cherry
Ingredients: Cherry mash, salted malted rice, miso, garlic vinegar, chilli
Volume: 320g
Purchase quantity is limited to two items per product, per size.
Regular price
Sale price
¥1,296
Unit price
per
In Stock
Out of Stock
View full details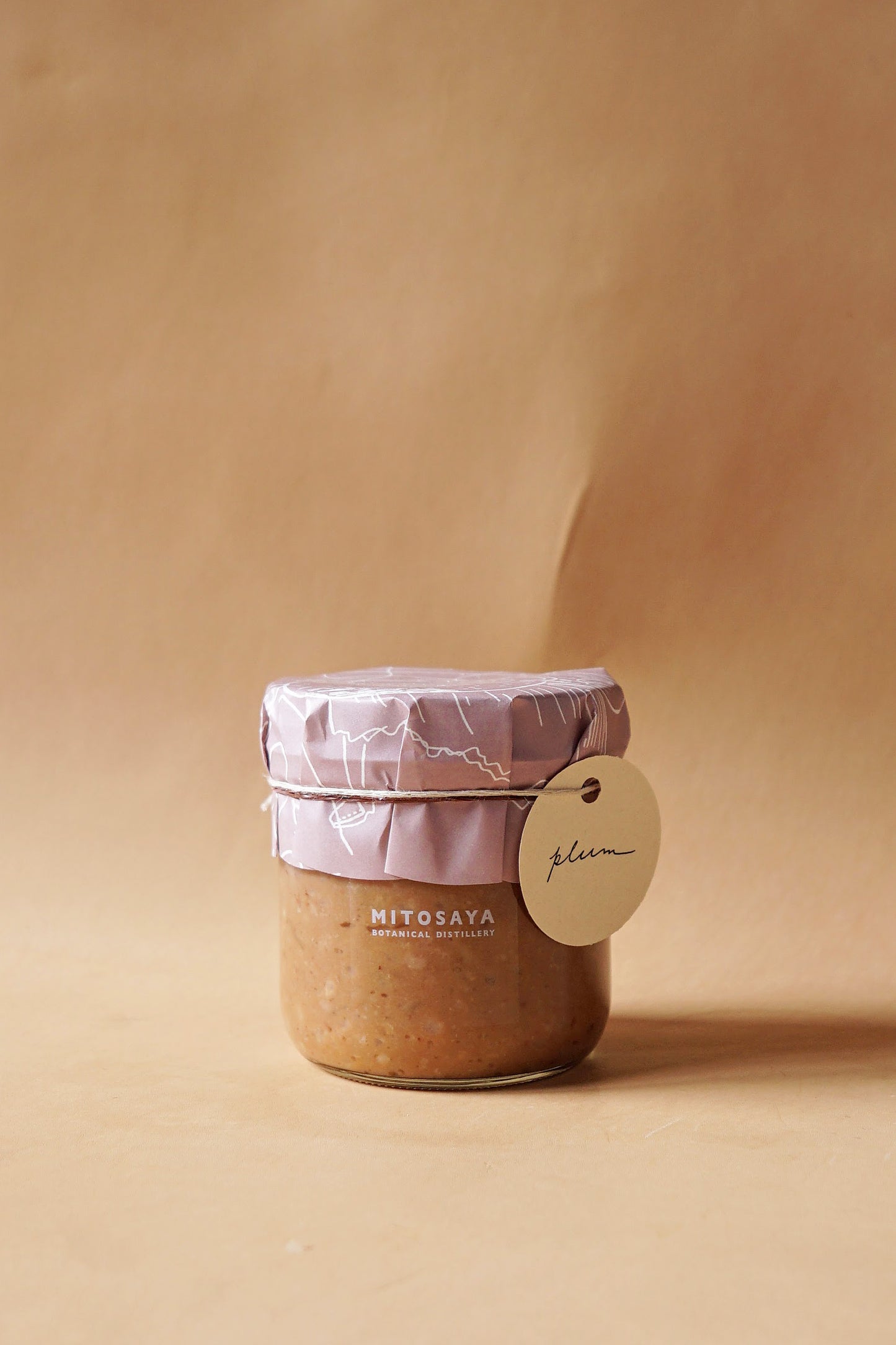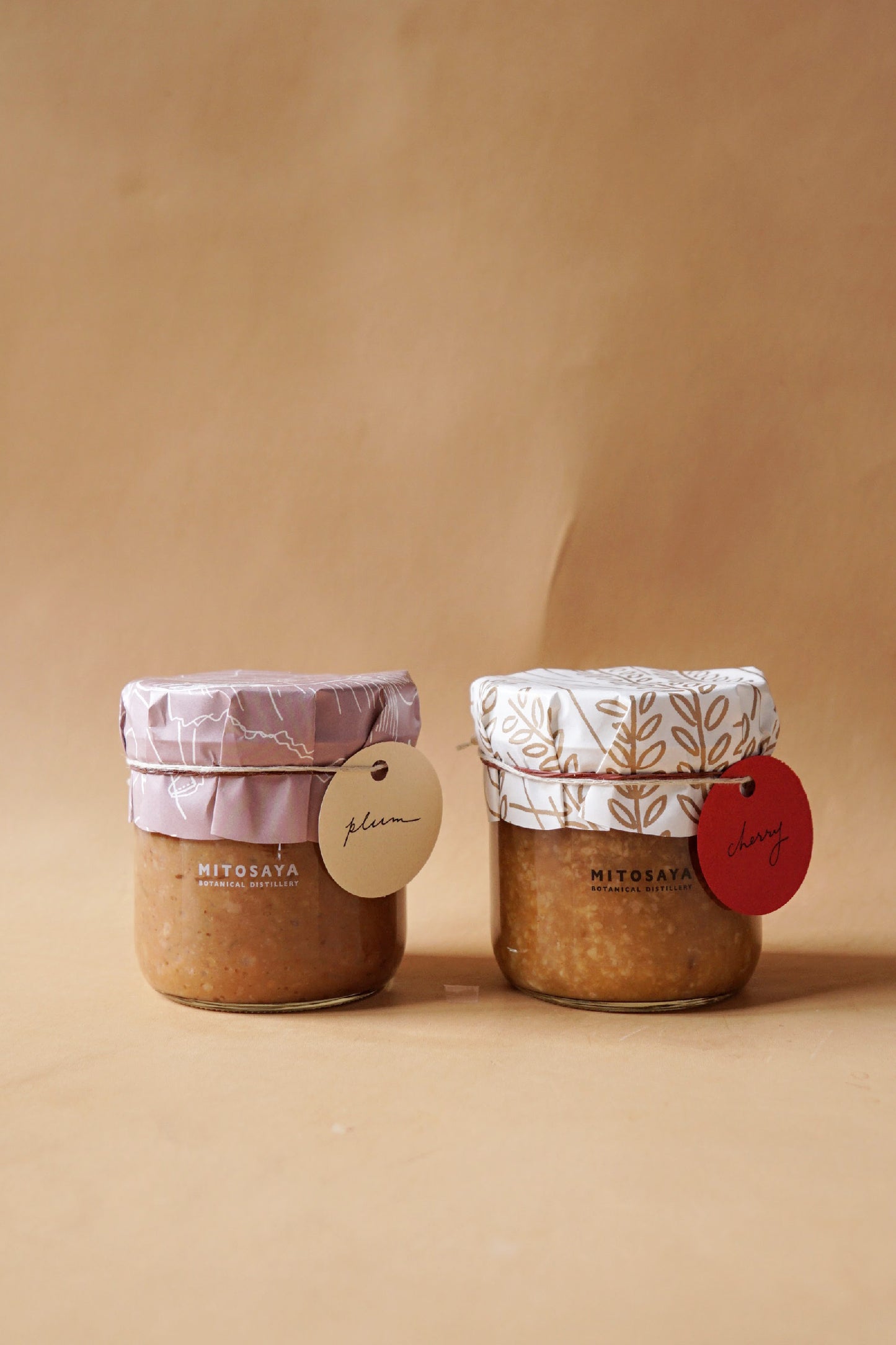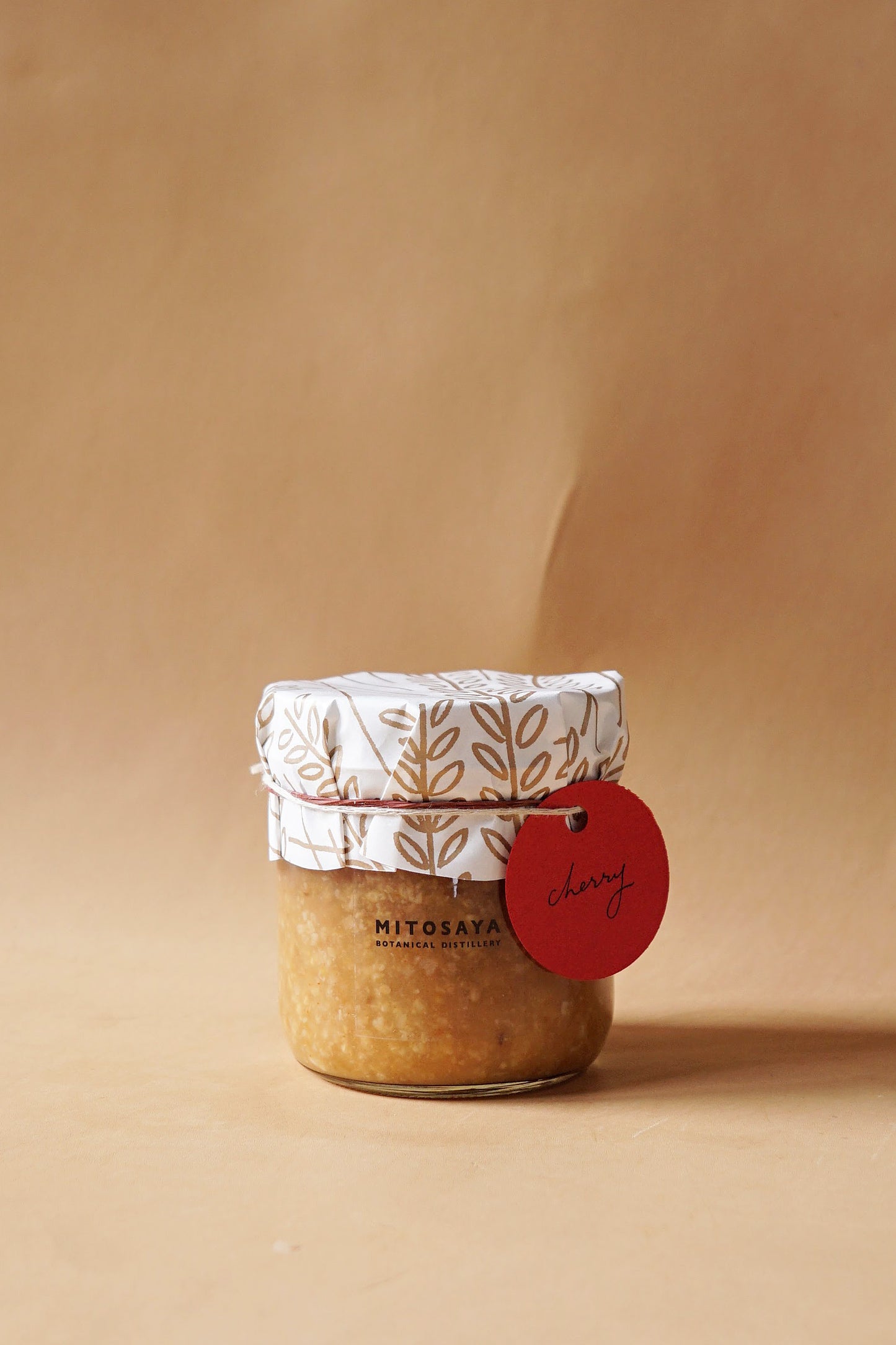 ---
mitosaya薬草園蒸留所
〒298-0216
千葉県夷隅郡大多喜町大多喜486
e-mail. cs@mitosaya.com
tel. 0470 64 6041
mitosaya botanical distillery
486 Otaki, Otaki-machi, Isumi-gun, Chiba 298-0216 Japan
e-mail. cs@mitosaya.com
tel. +81(0)470 64 6041