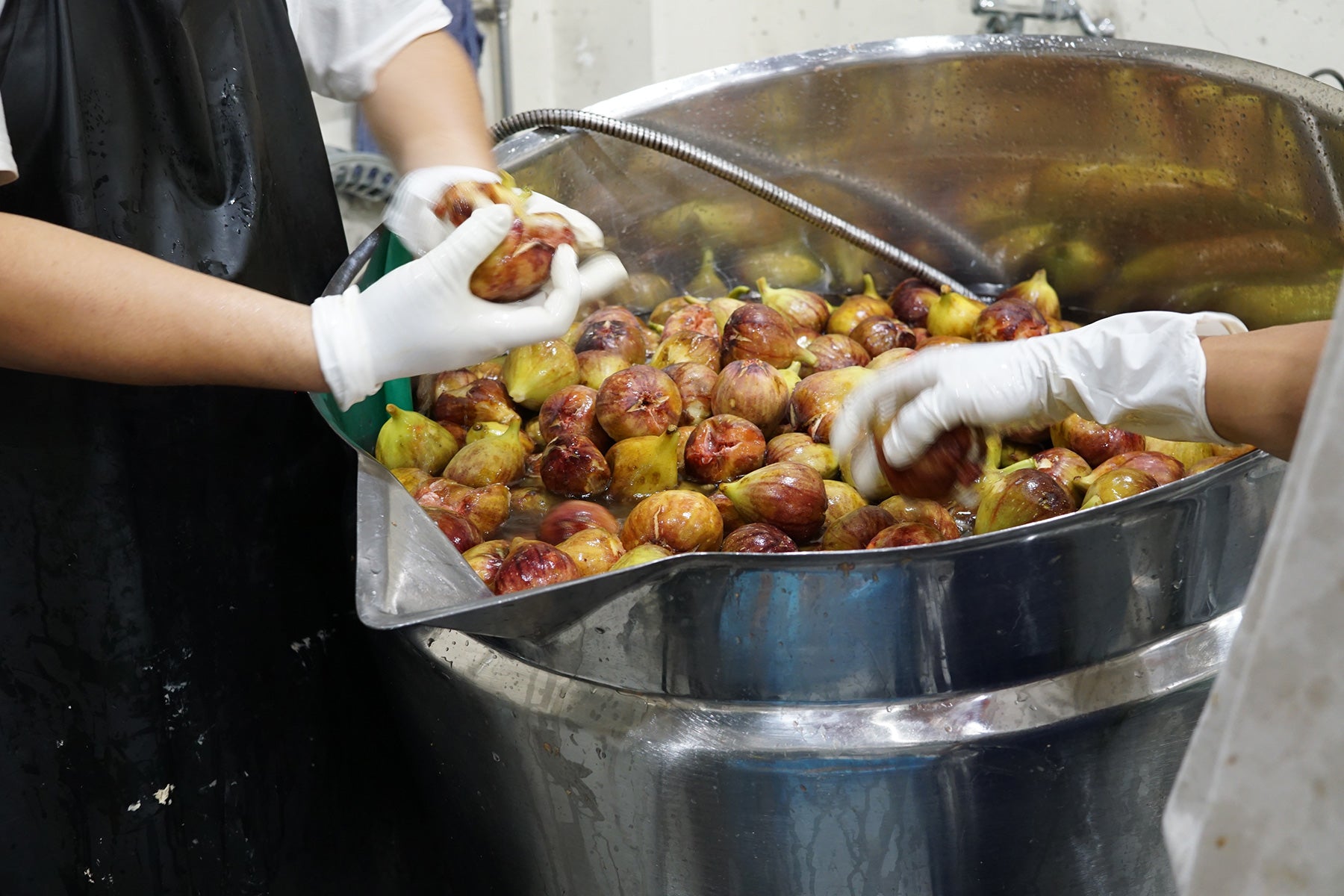 FIG AND NECTARINE BALSAMIC VINEGAR SAUCE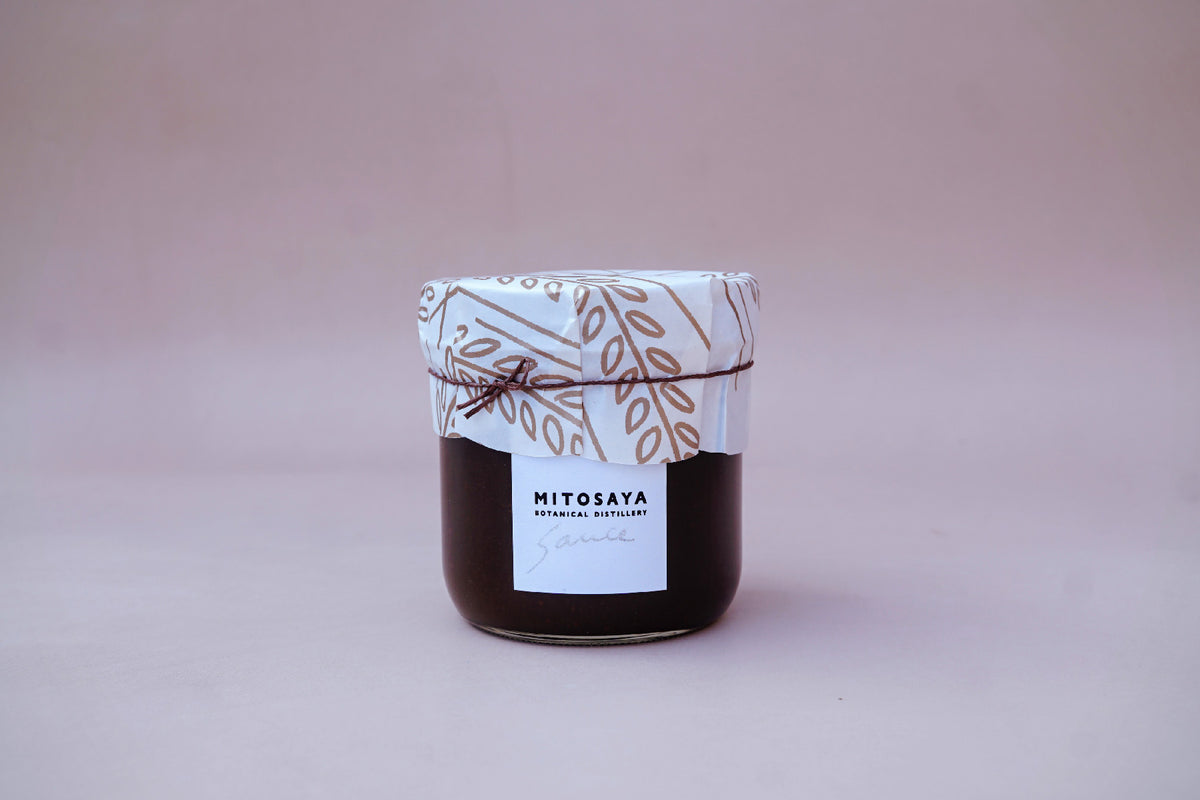 いちじくのブランデーの蒸留後のもろみを活用して作ったソースです。バルサミコ酢をたっぷり加え、にんにくとローズマリーで香りつけしました。きゅっと甘酸っぱいバルサミコ酢の味に、もろみの複雑な風味が溶け合って、ひとさじ、またひとさじと飲んでみたくなるようなソースになりました。
前回のもろみソースのようにお肉などの煮込みに使っていただくのもおすすめですが、甘酸っぱさが特徴のソースなので、お好みのオイルと混ぜて、ドレッシングにするととっても美味しいのでぜひ試していただきたいです。オイルはオリーブオイルや、米油、サラダ油、などのくせのない油、ごま油などと混ぜれば中華風のソースになります。
サラダはもちろん、お豆腐やお魚のカルパッチョ風のお料理に、焼き野菜などの風味付けに…、アイデア次第でいろいろと使える万能ソースです。
おすすめのレシピを書いたお手紙もおまけについています。
内容量:310g
原材料:いちじくのもろみ、バルサミコ酢、砂糖、にんにく、ローズマリー、ローリエ、塩
This sauce is made from the mash of fig brandy after distillation. I added a lot of balsamic vinegar and flavored it with garlic and rosemary. The sweet and sour taste of the balsamic vinegar blends with the complex flavor of the malt liquor to create a sauce that makes you want to take a spoonful and then another spoonful.
I recommend using it for stewing meats and other dishes like the previous Moromi sauce, but since the sauce is characterized by its sweet and sour taste, it is also very tasty when mixed with your favorite oil to make a dressing. You can mix it with olive oil, rice oil, salad oil, or sesame oil to make a Chinese-style sauce.
It is a versatile sauce that can be used for salads, tofu, fish carpaccio style dishes, grilled vegetables, etc. It can be used in a variety of ways depending on your ideas.
A letter with recommended recipes is also included as an extra.
Contents: 310g
Ingredients: fig malt, balsamic vinegar, sugar, garlic, rosemary, bay leaves, salt
Regular price
Sale price
¥1,296
Unit price
per
In Stock
Out of Stock
View full details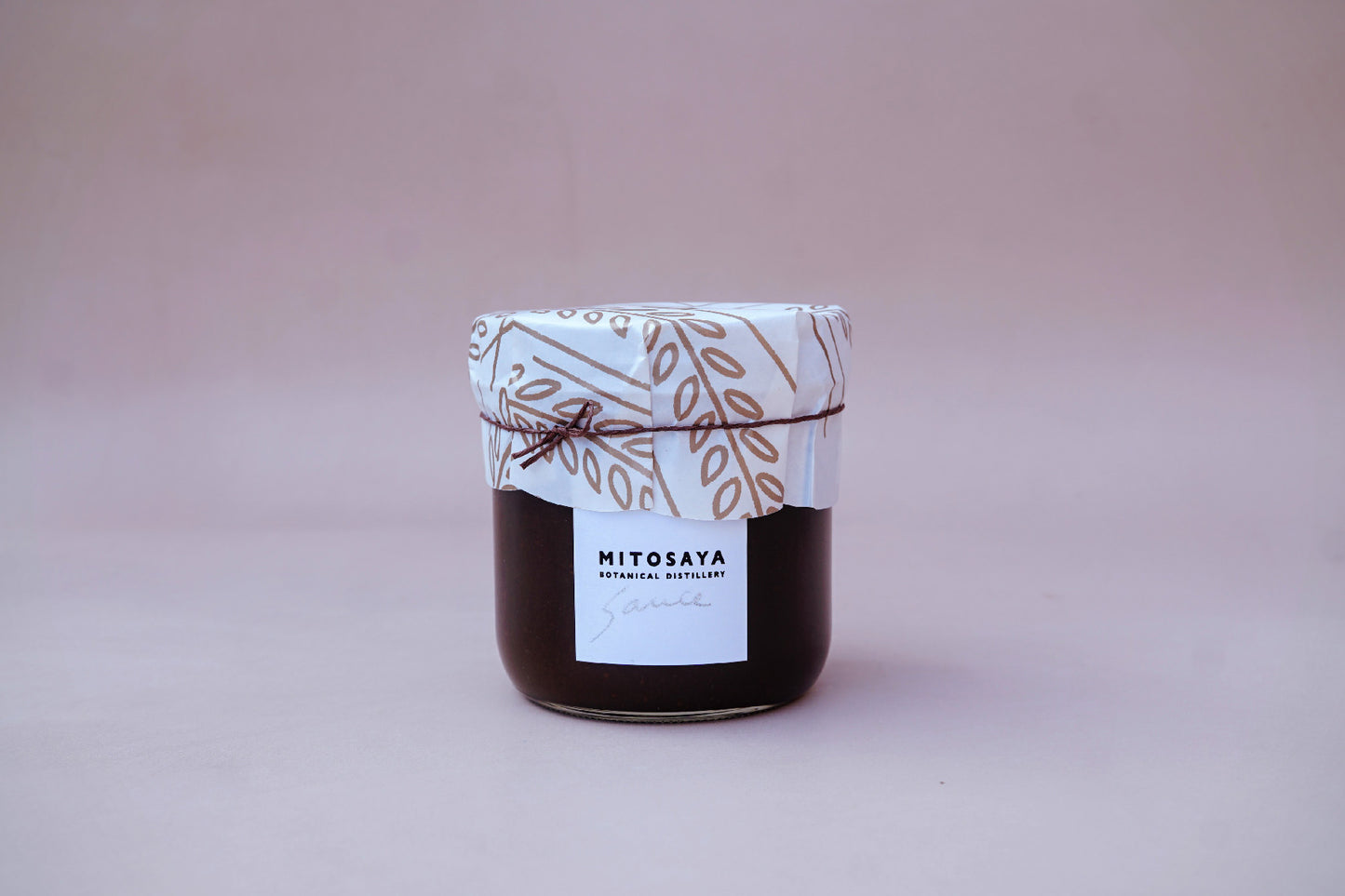 ---
mitosaya薬草園蒸留所
〒298-0216
千葉県夷隅郡大多喜町大多喜486
e-mail. cs@mitosaya.com
tel. 0470 64 6041
mitosaya botanical distillery
486 Otaki, Otaki-machi, Isumi-gun, Chiba 298-0216 Japan
e-mail. cs@mitosaya.com
tel. +81(0)470 64 6041