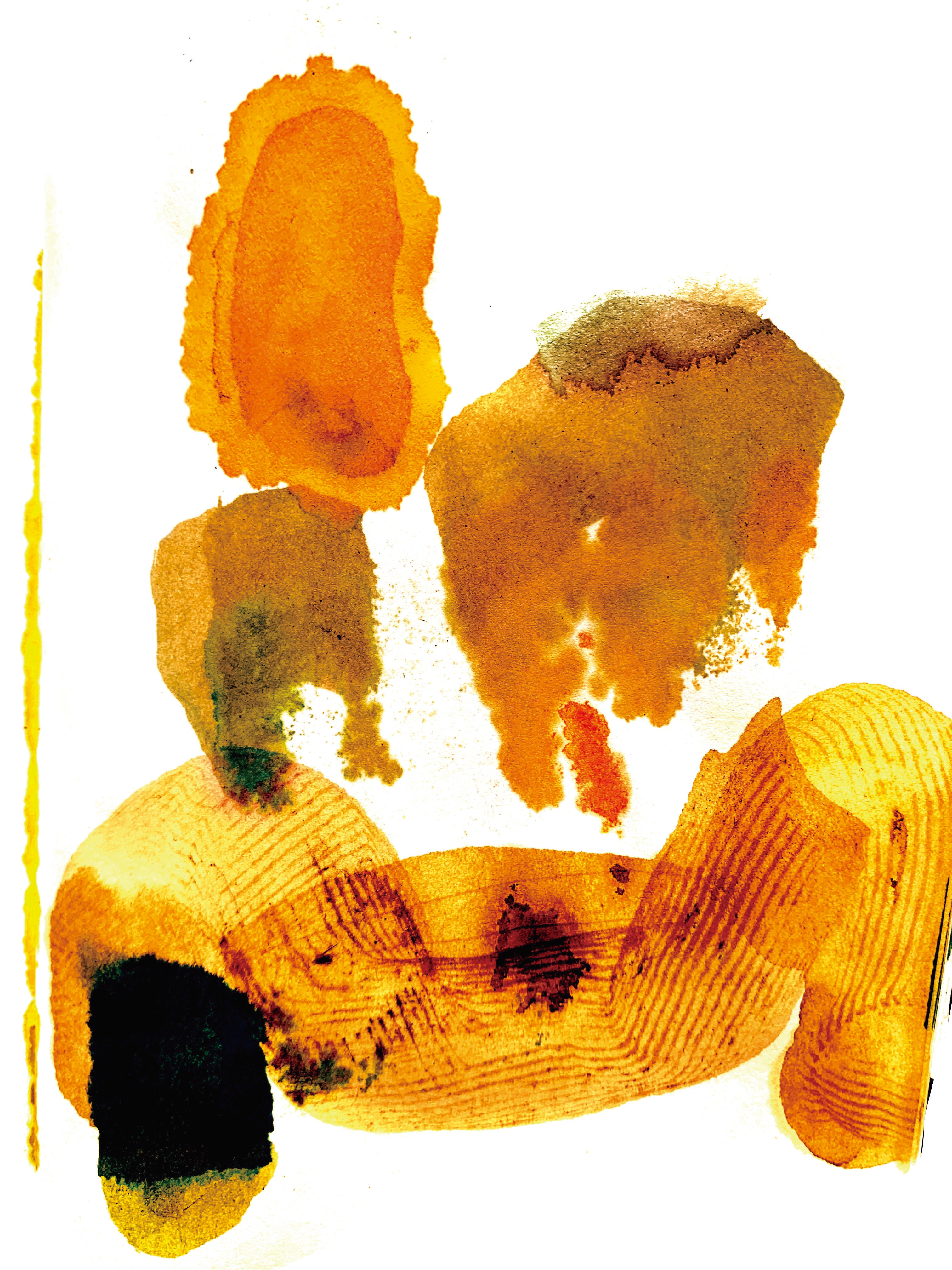 137 AWA MIKAN
Wild Citrus from AMBESSA & CO Orchard
42.0% vol
100ml ¥3,080 Out of Stock
500ml ¥13,200 Out of Stock
12/20(火)20:00〜販売開始
南房総のAMBESSA & COの管理する果樹園で収穫した、温州みかんを使ったオードヴィーです。 オーキッド(果樹園)とは言ってみたものの実際はほぼ手つかずの山。自然のままに育つみかんは色数の少ない冬の山においては鮮やかなサインのよう。そのせいもあって、一昨年は収穫直前に猿に食べられてしまうという事件もありましたが、昨年は12月17日、無事に約100キロのみかんを人間が収穫することができました。
持ち帰ってきたみかんは、一つ一つ皮をむき、タンクに入れ、そのままの状態でおいて、マセラシオン・カーボニックの手法で果粒内発酵を促します。
"PURE, NATURAL & SUSTAINABLE"を合い言葉にするAMBESSAの流儀にならって、酵母や水、糖分等も一切加えず、実の重みで徐々に果粒が潰れてタンクの下の方で発酵が始まるのを待ちます。液量が増え、発酵が収まってきた3週間後に果粒を潰して、さらに発酵を進め、ほぼ糖分をなくなった頃に蒸留をします。 ステンレスタンクで10ヶ月間熟成させて完成。みかんの実の部分だけから生まれた、純粋なみかんのオードヴィー。わずか10Lだけの製品です。 オレンジのような華やかさはありませんが、飲み口は限りなくスムースで、飲み終わったあとにみかんの豊かな香りが残ります。
品目:ブランデー
原材料:温州みかん(千葉県産)、水
アルコール度数:42%
容量:100ml / 500ml
Artwork by Jason Logan
お一人様あたり1商品(1サイズ)につき2点まで。
20 December (Tue.) 20:00 - on sale
This eau de vie is made from Onshu mandarins harvested in an orchard managed by AMBESSA & CO in Minami-Boso. Although we call it an orchard, it is actually an almost untouched mountain. The mandarins growing in their natural state are like a vivid sign in the mountains in winter, when the number of colors is low. This is one of the reasons why we had an incident the year before last where monkeys ate the oranges just before harvesting, but last year, on December 17, humans were able to safely harvest about 100 kg of oranges.
The oranges are peeled one by one, placed in tanks, and left in their original state to ferment in the kernel using the maceration-carbonic method. In keeping with AMBESSA's motto of "PURE, NATURAL & SUSTAINABLE," no yeast, water or sugar is added, and the grapes are gradually crushed by the weight of the fruit, waiting for fermentation to begin at the bottom of the tank. After three weeks, when the liquid volume has increased and fermentation has subsided, the fruits are crushed and further fermentation takes place, and the wine is distilled when the sugar content is almost gone. The wine is aged in stainless steel tanks for 10 months to complete the process. This is a pure mandarin eau-de-vie, created from only the fruit of the mandarin oranges. Only 10 liters of this product is available. Although it does not have the floral flavor of eurpean orange, it is infinitely smooth to drink and leaves a rich aroma of Unshu oranges after the drink is over.
Item: Brandy
Ingredients: Unshu orange (Chiba Prefecture), water
Alcohol percentage: 42%
Volume: 100ml / 500ml
Artwork by Jason Logan
Purchase quantity is limited to two items per product, per size.
Regular price
Sale price
¥3,080
Unit price
per
In Stock
Out of Stock
View full details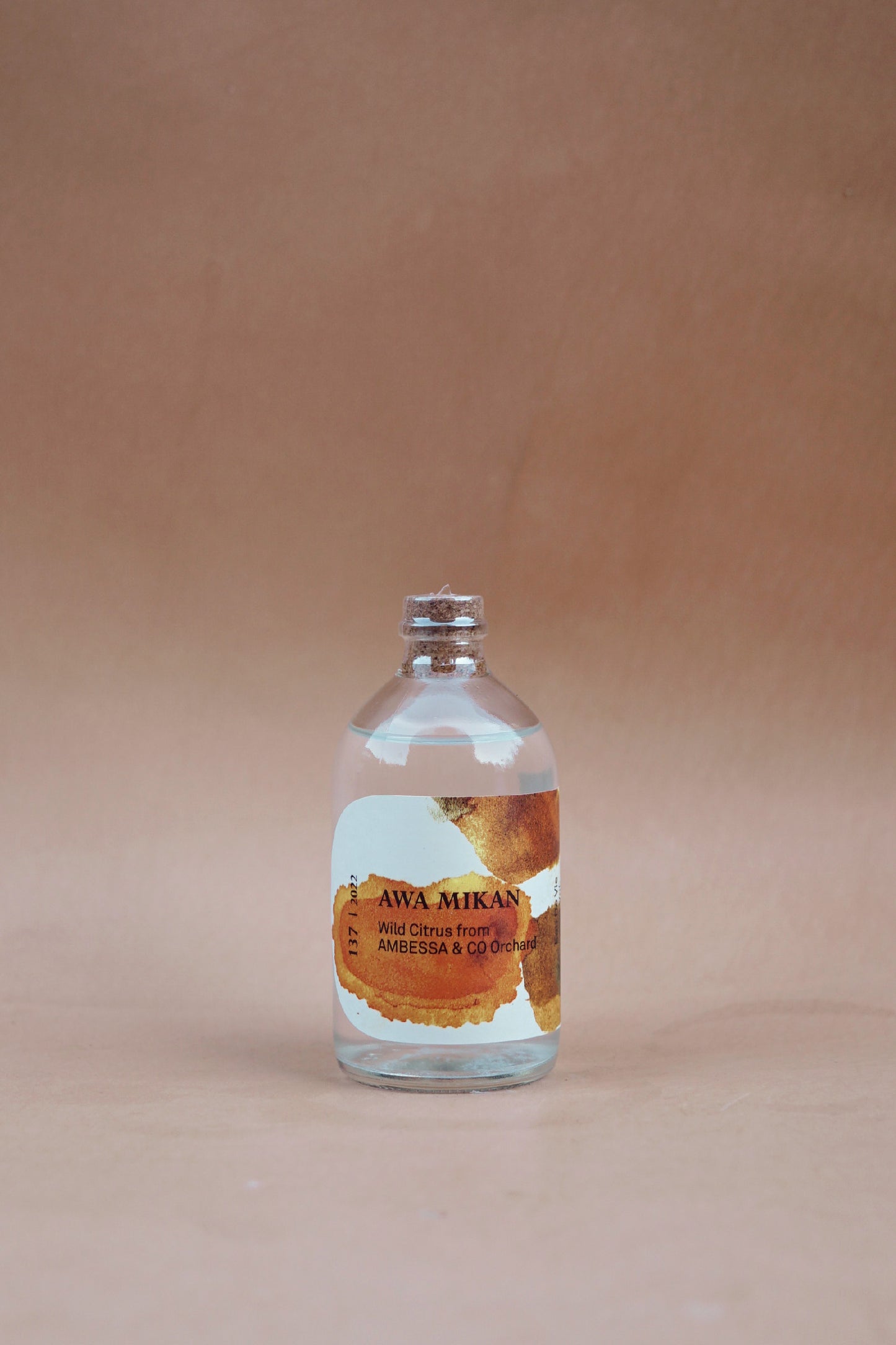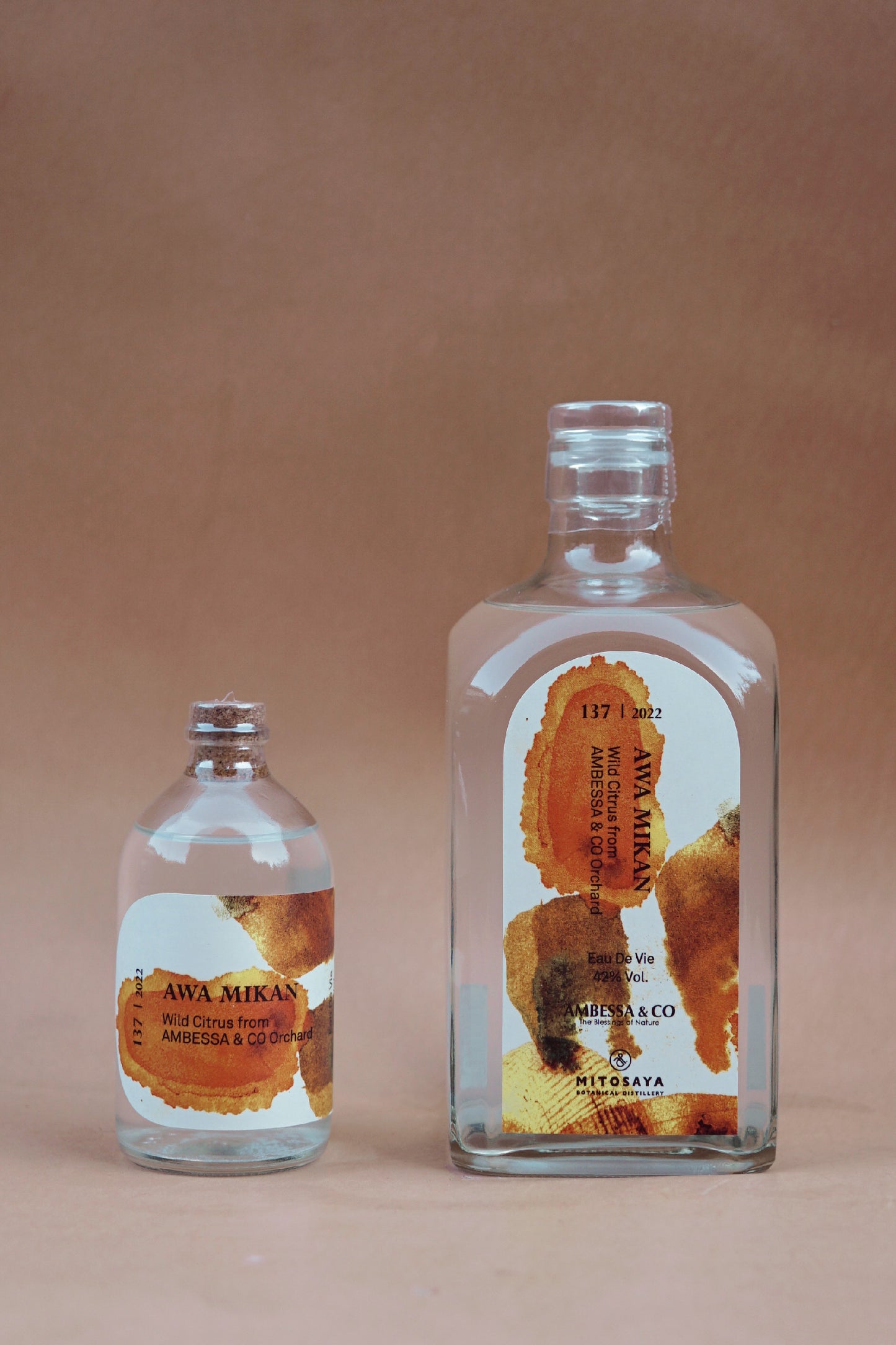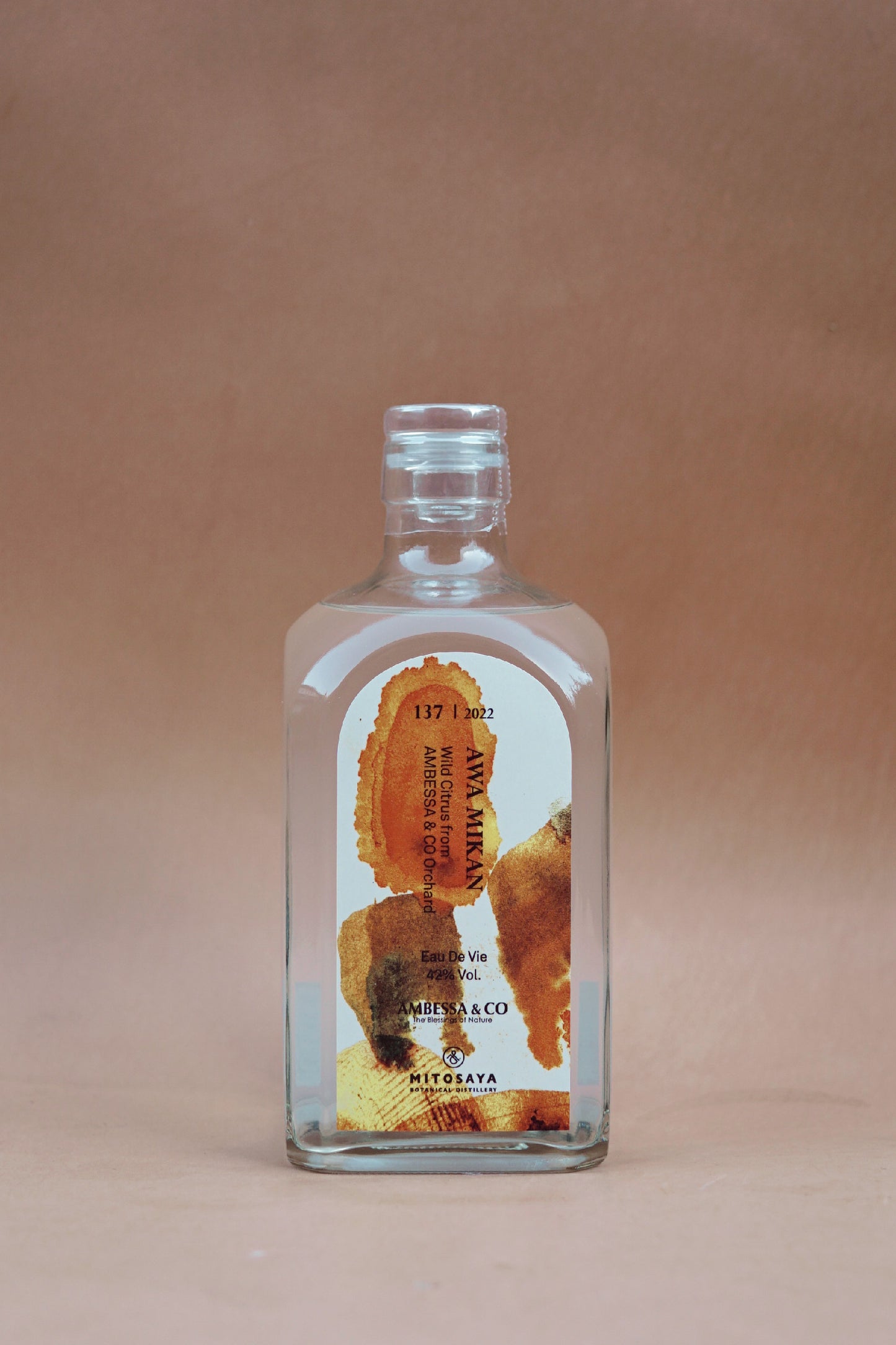 ---
mitosaya薬草園蒸留所
〒298-0216
千葉県夷隅郡大多喜町大多喜486
e-mail. cs@mitosaya.com
tel. 0470 64 6041
mitosaya botanical distillery
486 Otaki, Otaki-machi, Isumi-gun, Chiba 298-0216 Japan
e-mail. cs@mitosaya.com
tel. +81(0)470 64 6041