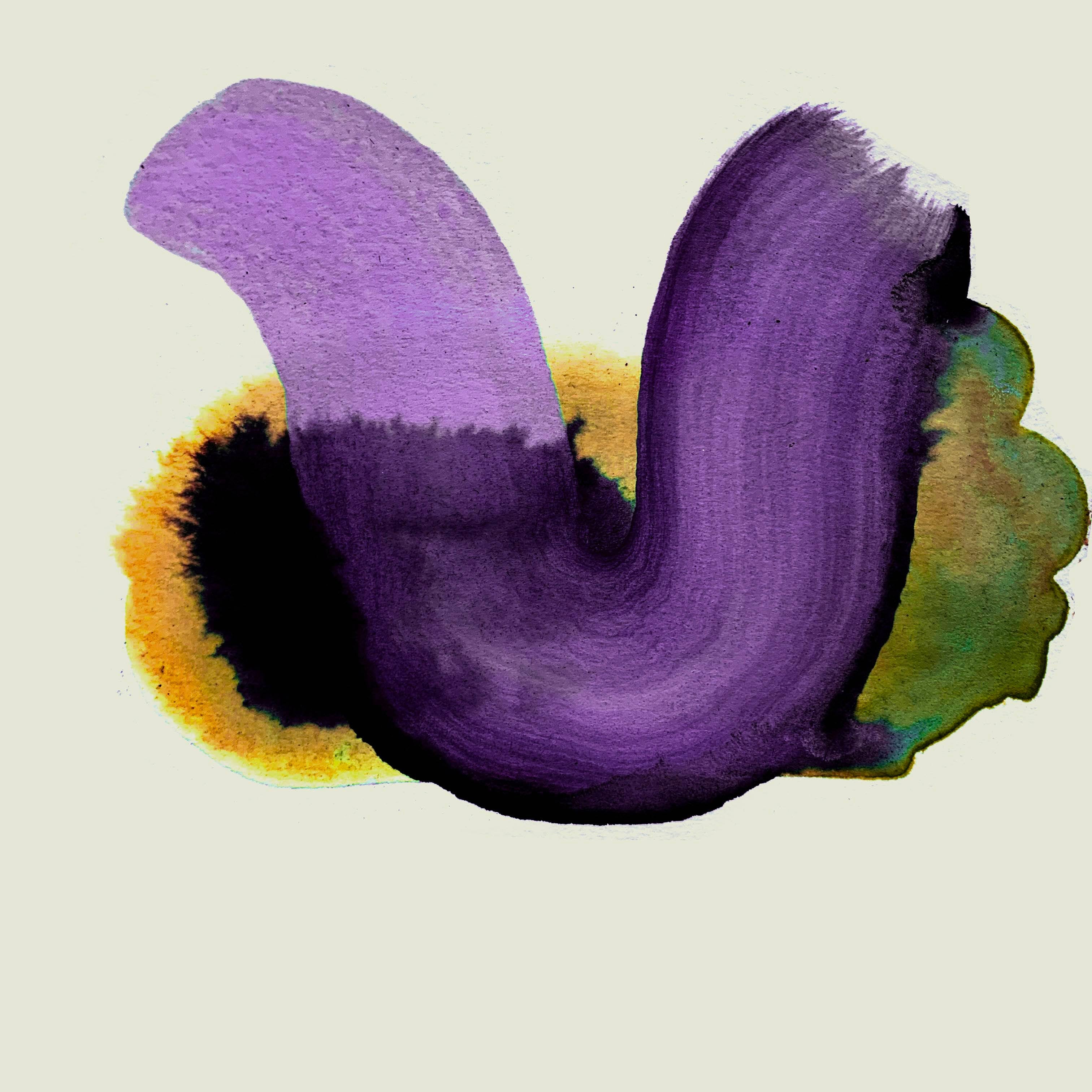 128 GRAPPA SEBA
Pomace From Domaine Oyamada Vinyard
50.0% vol
100ml ¥2,200 Out of Stock
500ml ¥9,680 Out of Stock
9/22(木)20:00〜販売開始
長野県塩尻市洗馬、標高約700mにあるドメーヌ・オヤマダのぶどう畑では垣根栽培でカベルネ・フラン、ソーヴィニョン・ブラン、シュナン・ブラン等が混植されています。晴天日数が多く、夜の気温が低く酸を維持できるなど、ぶどうにとって理想の土地。
この洗馬で収穫されたカベルネ・フランとマスカットベリーAのポマース(搾りかす)を使ったグラッパです。
いつもお世話になっている酒屋のいまでやのみなさんが運んできてくれたポマースは400キロ。発酵の余韻を感じるポマースをそのまま蒸留機に入れ、フレッシュなまま蒸留しました。
ステンレスタンクで10ヶ月の熟成。華やかな香りを楽しんでもらえるようにアルコール度数は高めにしています。味わいはフローラルで軽やか、優しい甘さが長く続きます。
優雅な食後の時間のお供に。
品目:ブランデー
原材料:ぶどう(カベルネ・フラン、マスカットベリーA)(国産)
アルコール度数:50%
容量:100ml / 500ml
Artwork by Jason Logan
お一人様あたり1商品(1サイズ)につき2点まで。
22 September (Thu.) 20:00 - on sale
Domaine Oyamada's vineyards are located at an altitude of 700 m above sea level in Senma, Shiojiri, Nagano, and are mixed with Cabernet Franc, Sauvignon Blanc and Chenin Blanc under hedge cultivation. The land is ideal for grapes, with many sunny days and low night temperatures to maintain acidity.
This grappa is made from Cabernet Franc and Muscat Berry A pomace (pomace) harvested in this wash.
400 kg of pomace was brought to us by the people at the liquor store Imadeya, to whom we are always indebted. The pomace, with its lingering fermentation, was put straight into the distillation machine and distilled fresh. It is matured in stainless steel tanks for 10 months. The alcohol content is high so that the guests can enjoy the gorgeous aroma. The taste is floral and light, with a long-lasting gentle sweetness.
An elegant after-dinner accompaniment.
Item: Brandy
Ingredients: grapes (Cabernet Franc, Muscat Berry A) (domestic)
Alcohol percentage: 50%
Volume: 100ml / 500ml
Artwork by Jason Logan
Purchase quantity is limited to two items per product, per size.
Regular price
Sale price
¥2,200
Unit price
per
In Stock
Out of Stock
View full details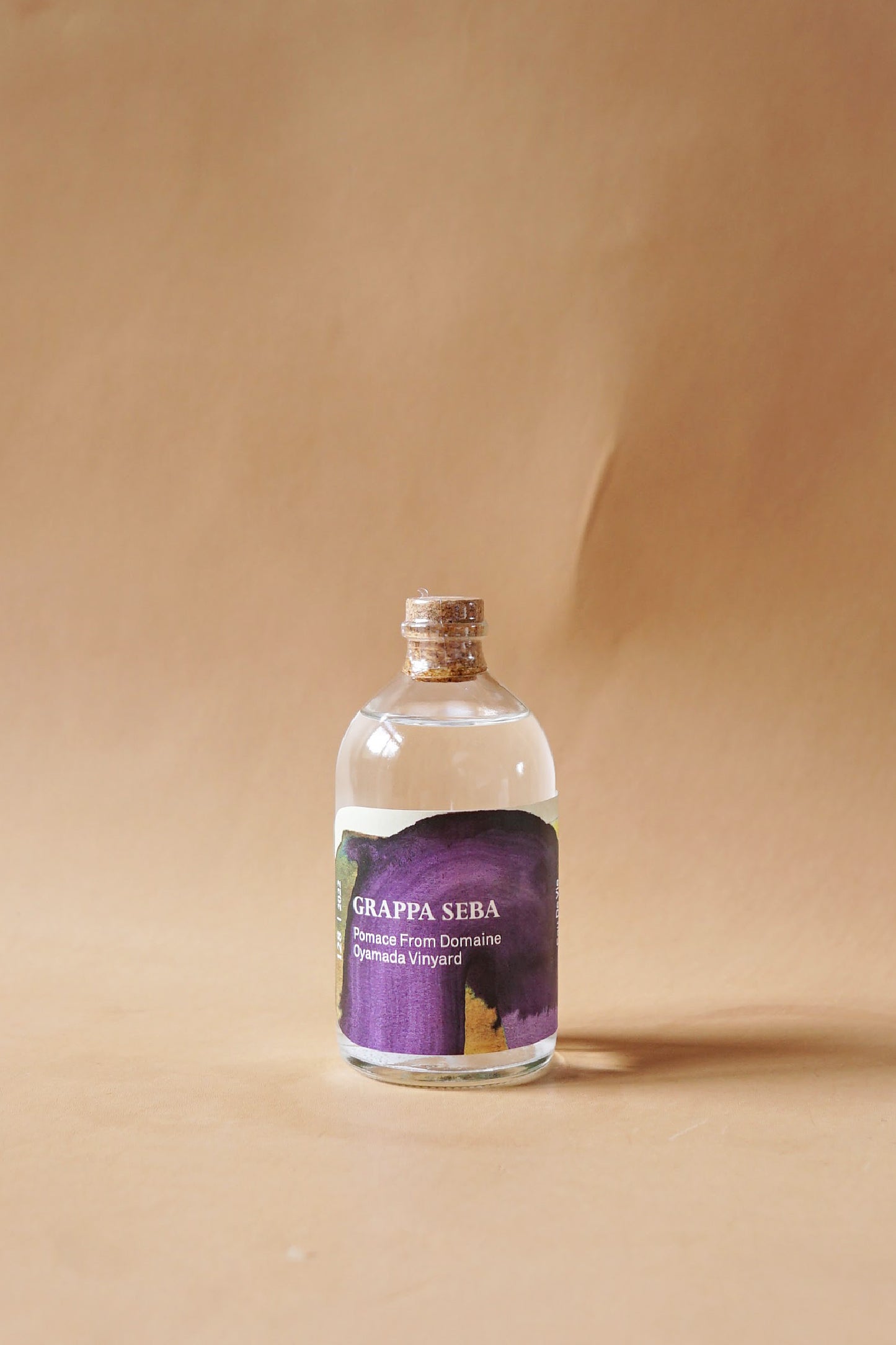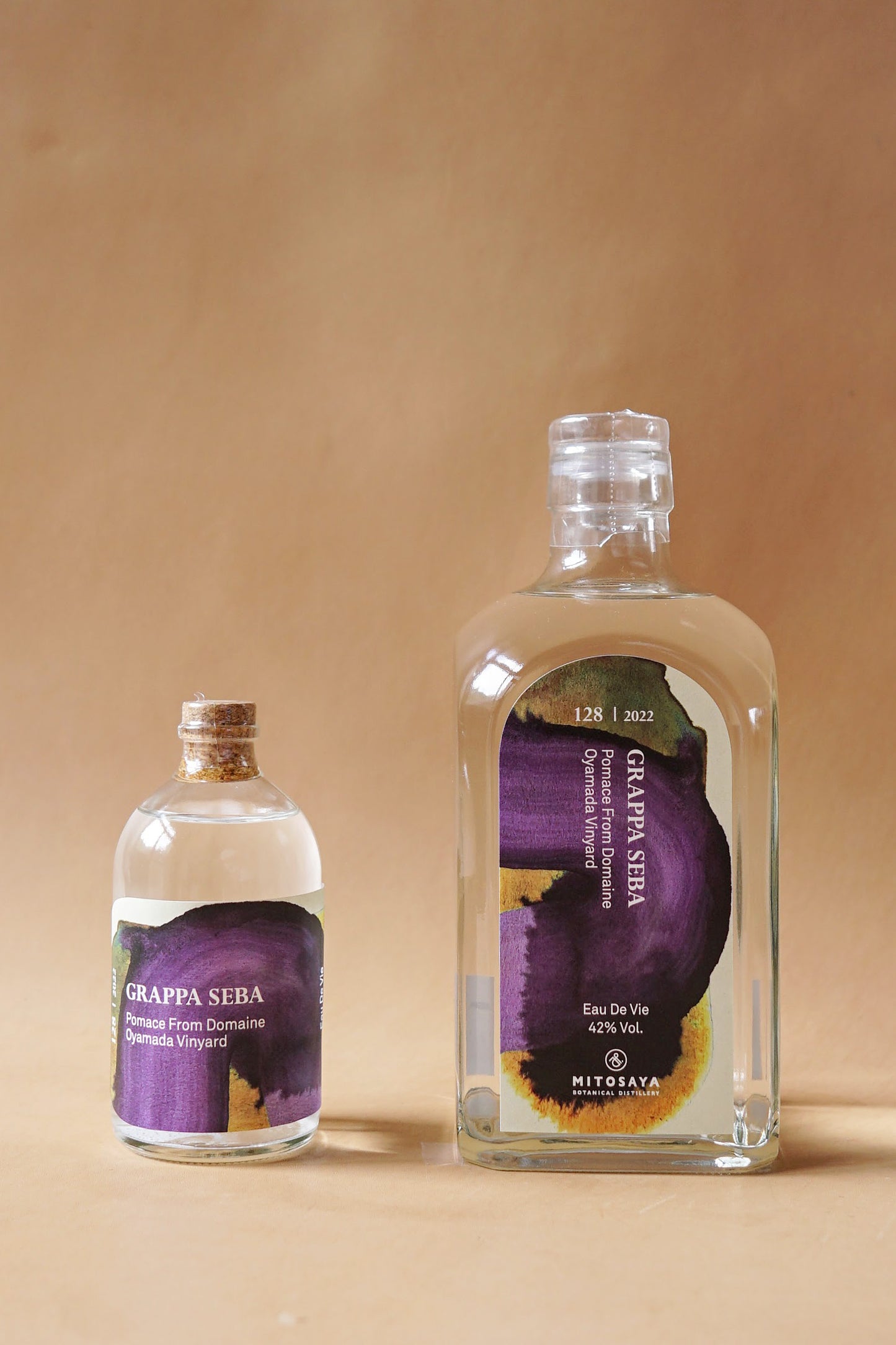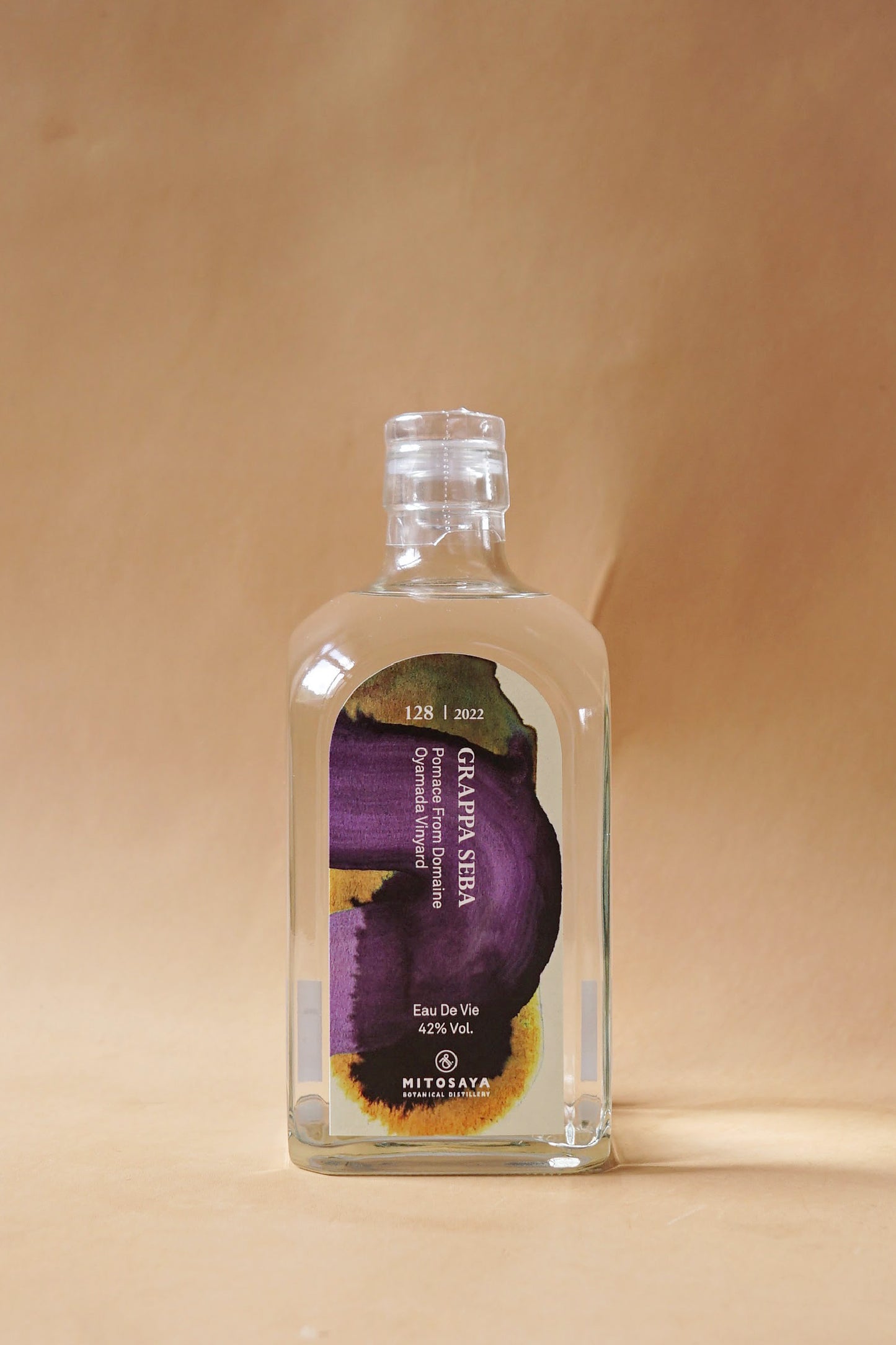 ---
mitosaya薬草園蒸留所
〒298-0216
千葉県夷隅郡大多喜町大多喜486
e-mail. cs@mitosaya.com
tel. 0470 64 6041
mitosaya botanical distillery
486 Otaki, Otaki-machi, Isumi-gun, Chiba 298-0216 Japan
e-mail. cs@mitosaya.com
tel. +81(0)470 64 6041