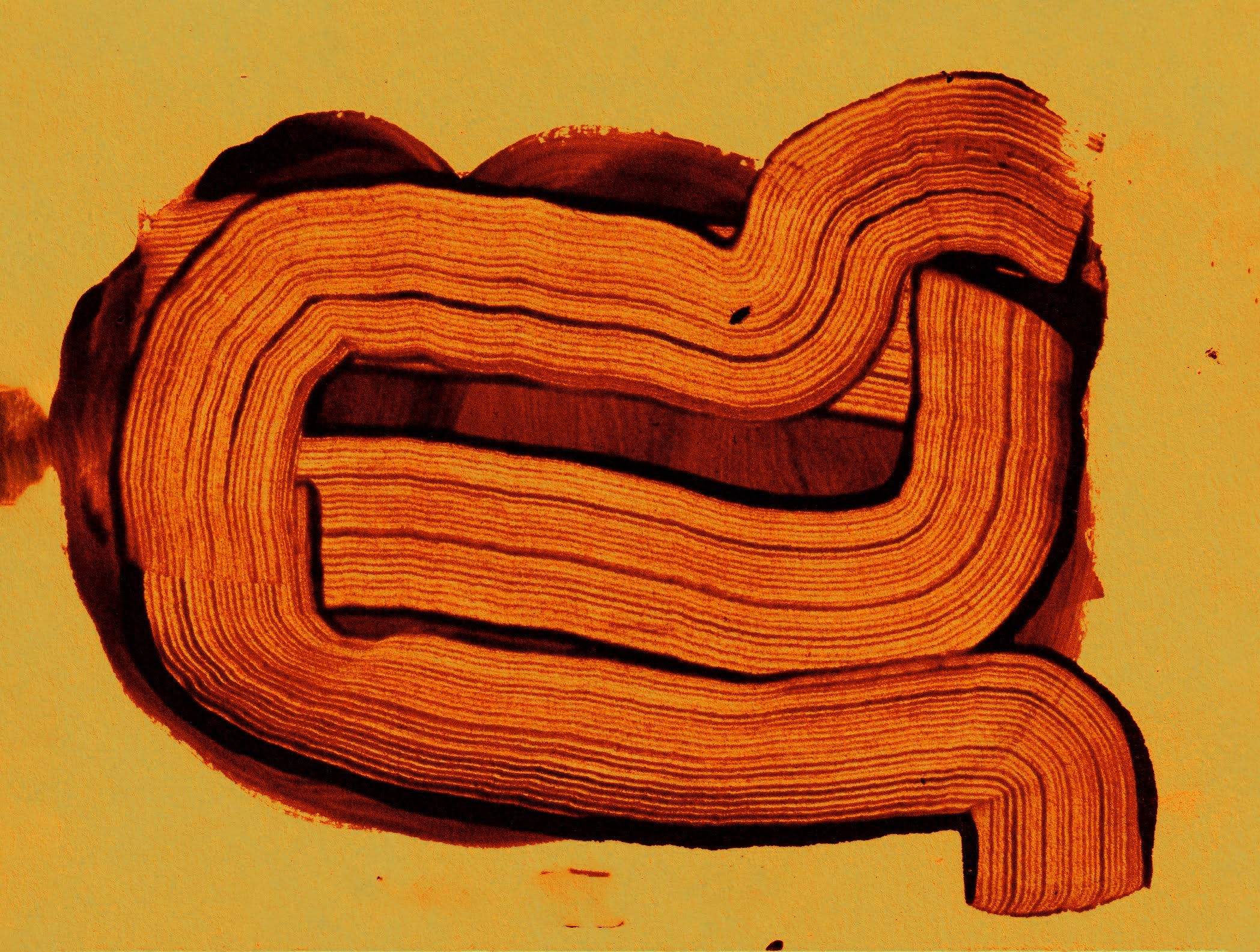 111 PUMPKIN NECTAR
Roasted Organic Pumpkin Liqueur
23.0% vol
100ml ¥1,760 Out of Stock
500ml ¥8,360 Out of Stock
4/17(日)オープンデー先行販売
4/24(日)10:00〜販売開始
北海道から届いた100kgの有機栽培のかぼちゃを前に私たちは、途方に暮れていました。
大量のかぼちゃの固い実を一度に柔らかく、そして甘くしたい。そこで考えたのは焚き火で蒸し焼きにすること。焼き芋を作るように熾火でじっくりとかぼちゃを蒸し焼きにします。
その熱が冷めないうちに砕いたかぼちゃをタンクに入れ、飯沼本家から譲ってもらった日本酒の麹を加えます。いわば高温山廃仕込み。発酵に最適な55℃の状態で酵素とかぼちゃとのでんぷんを反応させ糖化を促します。
数日後には天然の乳酸菌による酸味が現れました。そこでさらに日本酒用酵母を添加して発酵を進めます。一ヶ月後糖分がほぼアルコールになったところで蒸留。かぼちゃのオー・ド・ヴィができました。しかし何か物足りない。
かぼちゃのかぼちゃらしさとは、あの甘さや色、そして味合いにあるのです。
思い出したのは、リトアニアで飲まれているミードネクター。はちみつの醸造酒ミードに、ハーブ等を漬け込んだ蒸留酒を加えた甘さと味わいのバランスの良いものです。
これにならって、かぼちゃのオードヴィにかぼちゃのワインを戻し、少量のはちみつを加えました。瓶詰め後、火入れをして完成。
かぼちゃを真ん中に日本酒の技術と西欧の製法を組み合わせたPUMPKIN NECTAR。 酔えるかぼちゃなんて聞いたことあります?
品目:リキュール
内容量:100ml / 500ml
原材料:かぼちゃ、麹、酵母
アルコール度数:23%
Artwork by Jason Logan
お一人様あたり1商品(1サイズ)につき2点まで。
We were at our wit's end in front of 100 kg of organically grown pumpkins from Hokkaido.
We wanted to soften and sweeten the hard pumpkin all at once. We came up with the idea of roasting them over an open fire. We would steam the pumpkins slowly over a roasting fire, just as you would roast a sweet potato.
Before the heat cools, the crushed pumpkin is placed in a tank and sake malt, which was given to us by the Iinuma family, is added. At 55 degrees Celsius, the enzymes react with the starch in the pumpkin to promote saccharification.
After a few days, a sour taste caused by natural lactic acid bacteria appeared. Then, sake yeast is added to further promote fermentation. After one month, when the sugar content is almost completely converted to alcohol, it is distilled. Pumpkin eau-de-vie is now ready. But something was missing. The sweetness, the color, and the flavor of the pumpkin is what makes it pumpkin-like.
It reminded me of mead nectar, which is drunk in Lithuania. It is a well-balanced mixture of sweetness and flavor, made by adding distilled herbs and other ingredients to mead, a honey liquor.
Following this example, pumpkin eau-de-vie is made by adding back pumpkin wine and a small amount of honey. After bottling, it is finished by fire-roasting.
With pumpkin in the middle, PUMPKIN NECTAR combines sake techniques and Western manufacturing methods.
Have you ever heard of a pumpkin that can get you drunk?
Item: Liqueur
Contents: 100ml / 500ml
Ingredients: pumpkin, malted rice, yeast
Alcohol content: 23%.
Artwork by Jason Logan
Purchase quantity is limited to two items per product, per size.
Regular price
Sale price
¥1,760
Unit price
per
In Stock
Out of Stock
View full details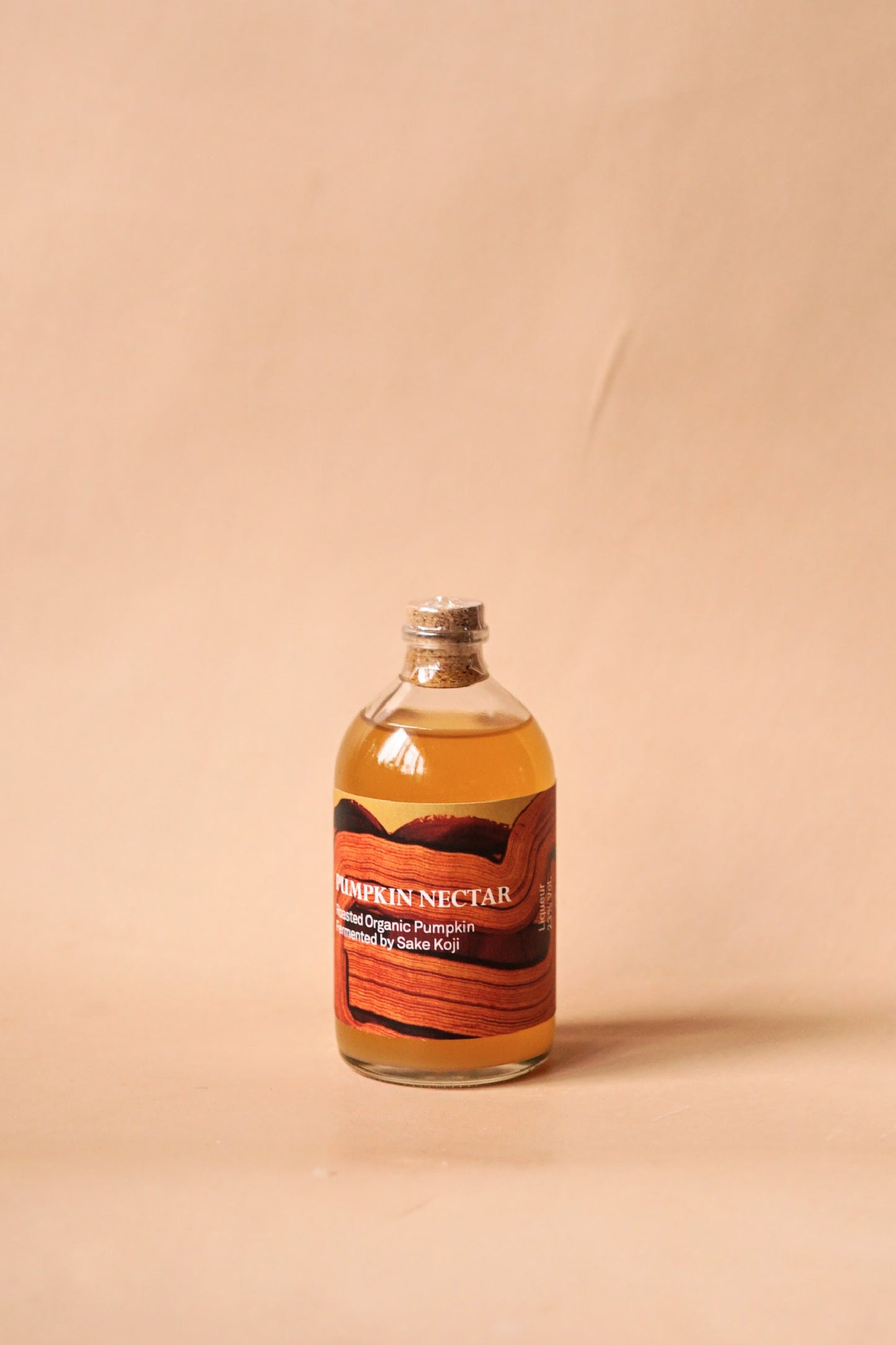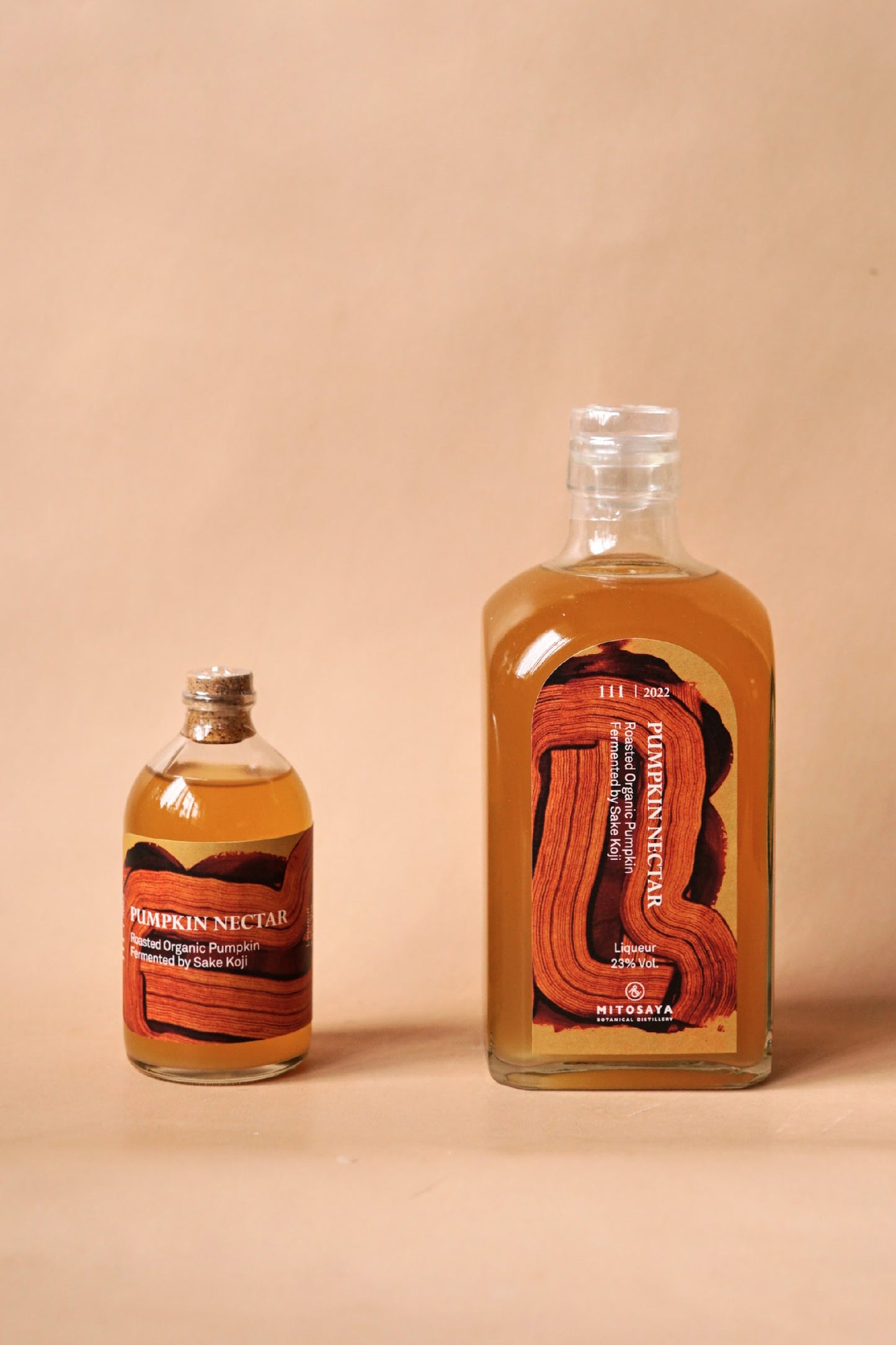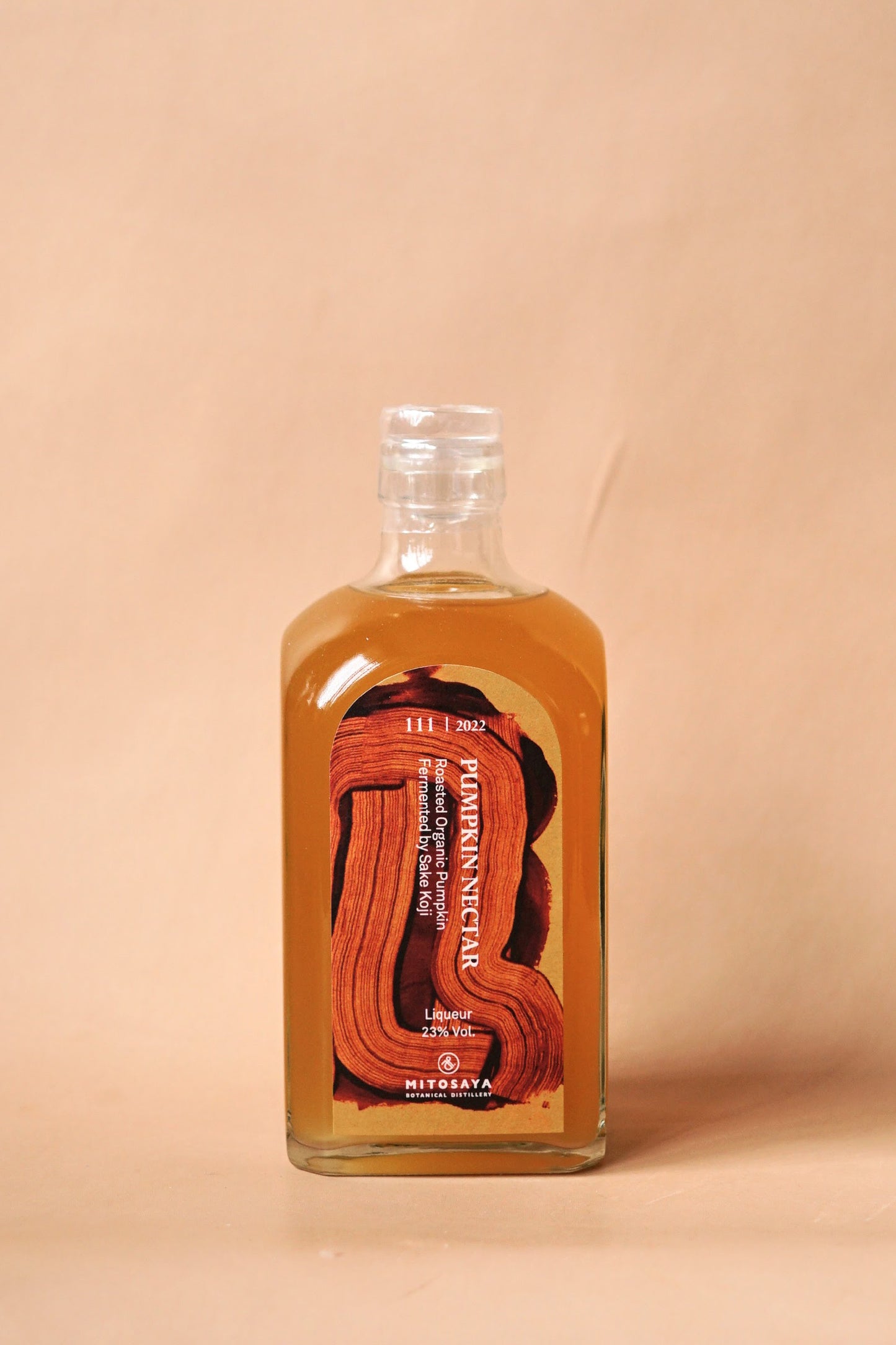 ---
mitosaya薬草園蒸留所
〒298-0216
千葉県夷隅郡大多喜町大多喜486
e-mail. cs@mitosaya.com
tel. 0470 64 6041
mitosaya botanical distillery
486 Otaki, Otaki-machi, Isumi-gun, Chiba 298-0216 Japan
e-mail. cs@mitosaya.com
tel. +81(0)470 64 6041