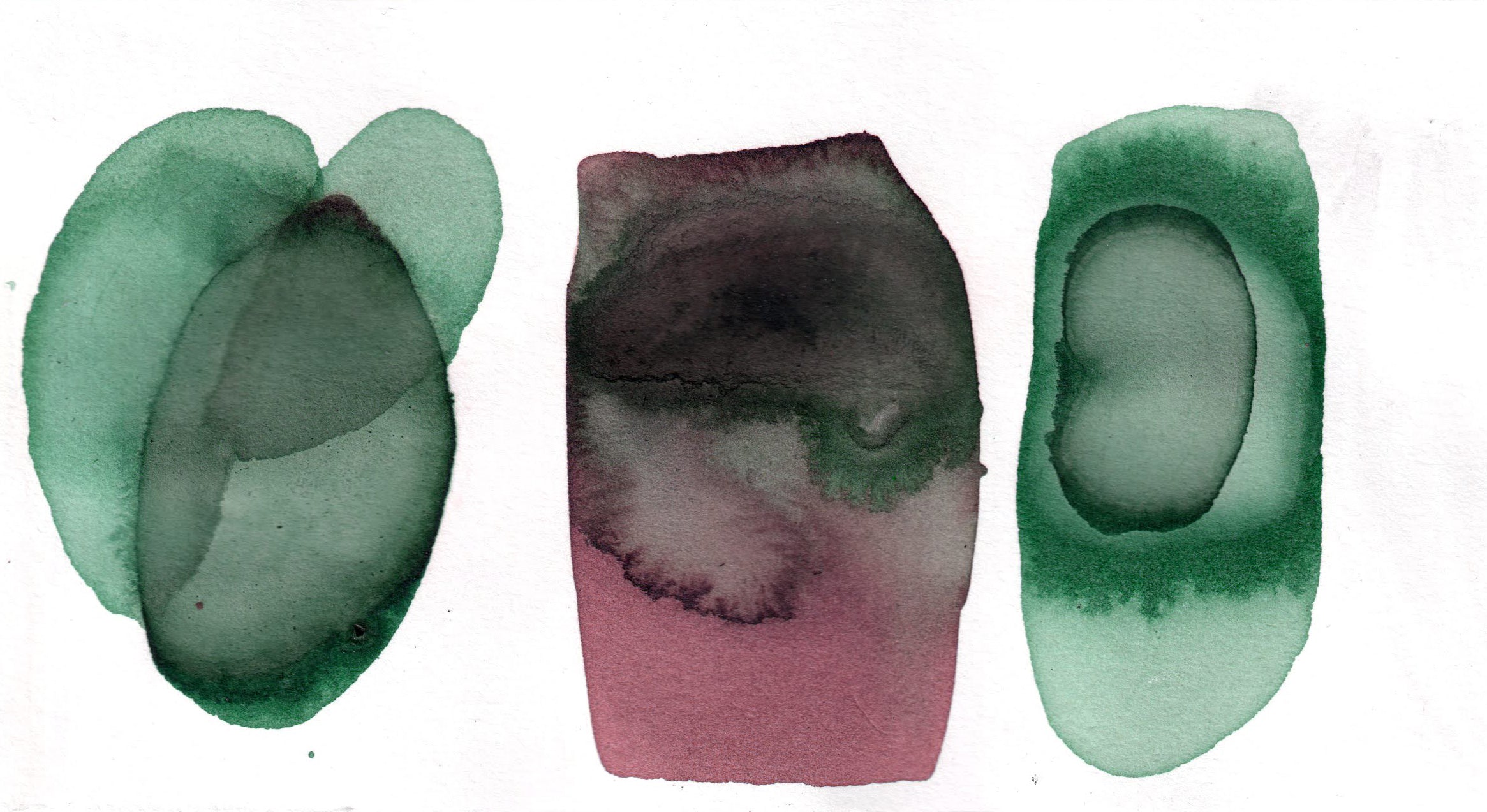 SHOP
EAU DE VIE
IN STOCK
NEW ARRIVAL
109 BERRIES AND SPROUTS
Mock sloe gin made from local produce
42.0% vol
100ml ¥1,980 In Stock
500ml ¥8,580 In Stock
4/17(日)オープンデー先行販売
4/24(日)10:00〜販売開始
スローベリー(スピノサスモモ)をジンに漬け込んで作るSLOE GINがとても好きで、この味わいを身近に手に入るボタニカル&ベリーだけで作ってみようと思いました。
ベースにしたのはmitosayaの周辺で春に採取した様々な針葉樹の新芽と、熊本・南小国のFILから分けてもらった小国杉の枝葉を使い作ったスピリッツ。
針葉樹のスピリッツに、大多喜で栽培されるブルーベリー、御宿 大地農園のいちごを漬込みました。
森に足を踏み入れたときのような、爽やかなグリーンのフレーバーに、ベリーの果実味の組み合わせは、予想を超えた素晴らしいものになりました。

ただ一つスロー・ジンに不満があるならば、ちょっと甘すぎること。
[BERRIES AND SPROUTS]では、香りがより楽しめるようにあえて加糖はせず、甘みはベリーの持つ穏やかな甘味だけなので、ストレートはもちろん、様々なカクテルにも使っていただけます。
もちろん甘みを加えて一般的なスロー・ジンのように楽しむこともできます。
品目:スピリッツ
内容量:100ml / 500ml
原材料:針葉樹枝葉(杉(熊本県産)、メタセコイア、唐松、モミ(千葉県産))、ブルーベリー(千葉県産)、いちご(千葉県産)、ライススピリッツ、水
アルコール度数:42%
Artwork by Jason Logan
お一人様あたり1商品(1サイズ)につき2点まで。
I really like SLOE GIN, which is made by soaking sloe berries (spinosas peaches) in gin, and I wanted to try to create this flavor using only botanicals and berries that are readily available.
The base was a spirit made from various conifer sprouts collected in the spring around mitosaya and branches and leaves of Oguni cedar shared with us by FIL in Minami-Oguni, Kumamoto.
Blueberries grown in Otaki, strawberries from Oyado and Daichi farms were soaked in the conifer spirits.
The combination of the berry fruitiness with the refreshing green flavor, like stepping into a forest, turned out to be beyond our expectations. My only complaint about the sloe gin is that it is a little too sweet. We dared not to add sugar to make the aroma more enjoyable, and the sweetness is only the mild sweetness of the berries, so it can be used both straight and in a variety of cocktails.
Of course, you can also add sweetness and enjoy it like a typical sloe gin.
Item:Spirits
Ingredients: Conifer branches and leaves (cedar (Kumamoto Prefecture), metasequoia, karamatsu, fir (Chiba Prefecture)), blueberries (Chiba Prefecture), strawberries (Chiba Prefecture), rice spirits, water
Alcohol content: 42%.
Artwork by Jason Logan
Purchase quantity is limited to two items per product, per size.
Regular price
Sale price
¥1,980
Unit price
per
In Stock
Out of Stock
View full details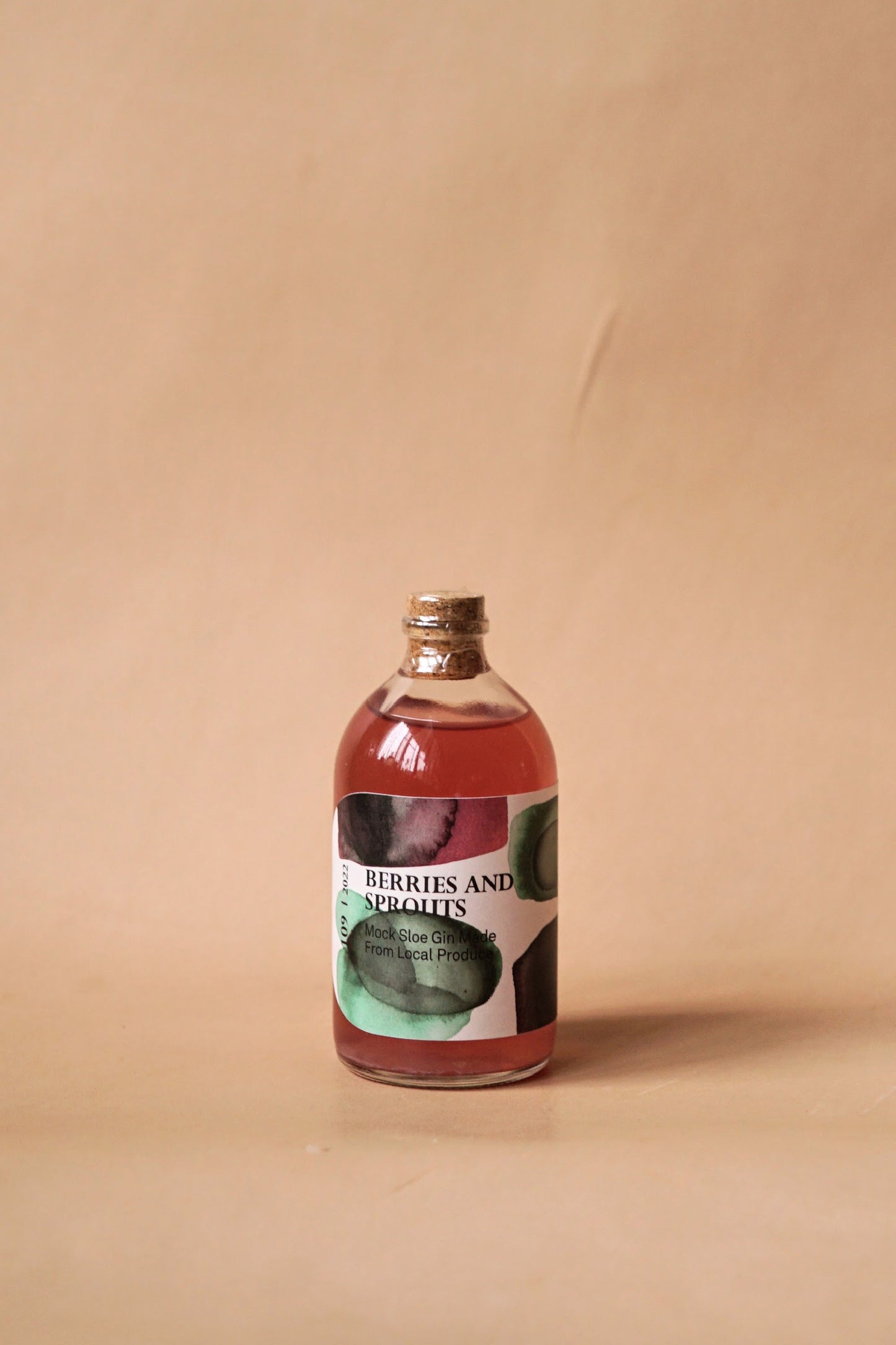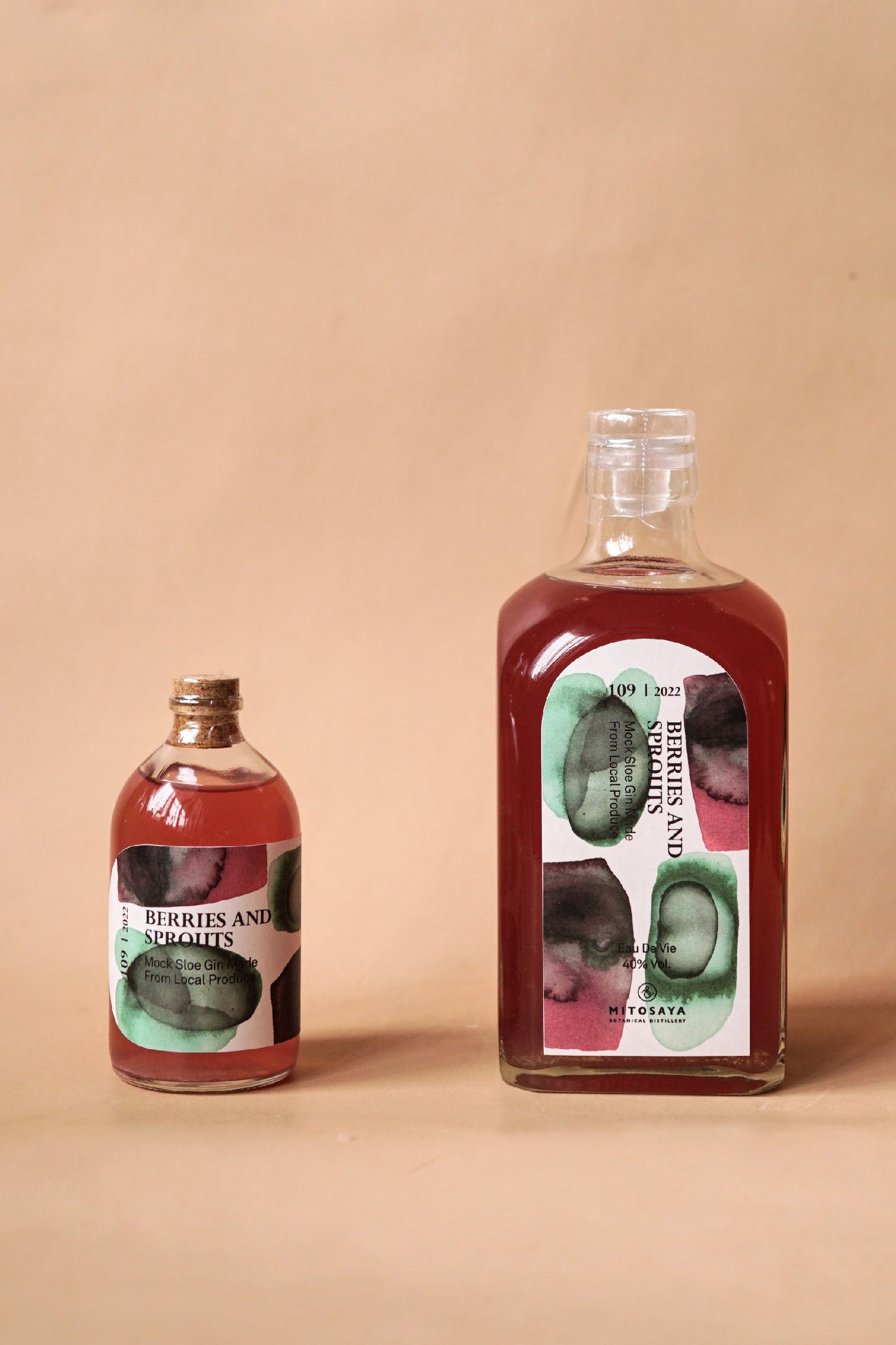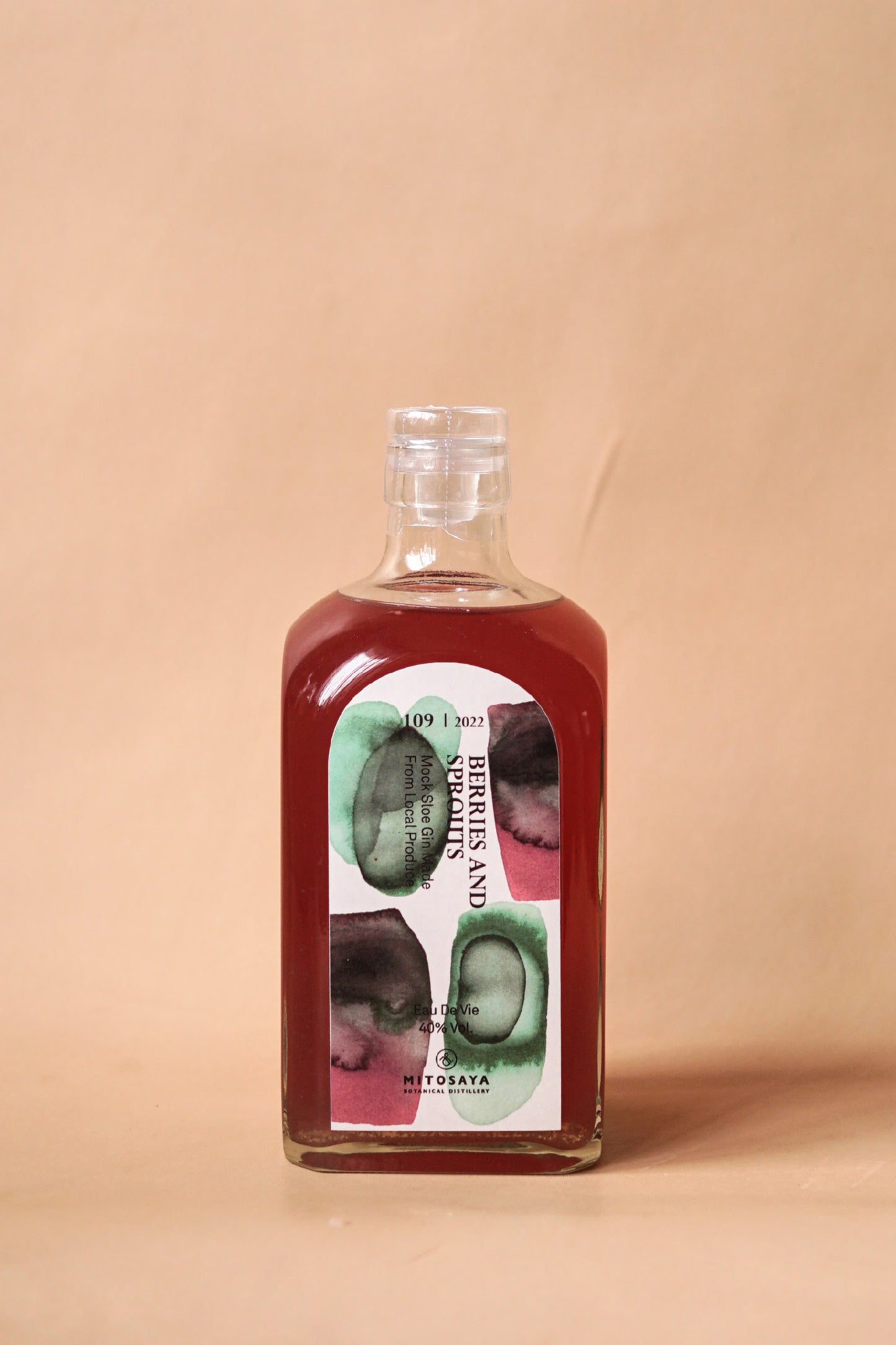 ---
mitosaya薬草園蒸留所
〒298-0216
千葉県夷隅郡大多喜町大多喜486
e-mail. cs@mitosaya.com
tel. 0470 64 6041
mitosaya botanical distillery
486 Otaki, Otaki-machi, Isumi-gun, Chiba 298-0216 Japan
e-mail. cs@mitosaya.com
tel. +81(0)470 64 6041