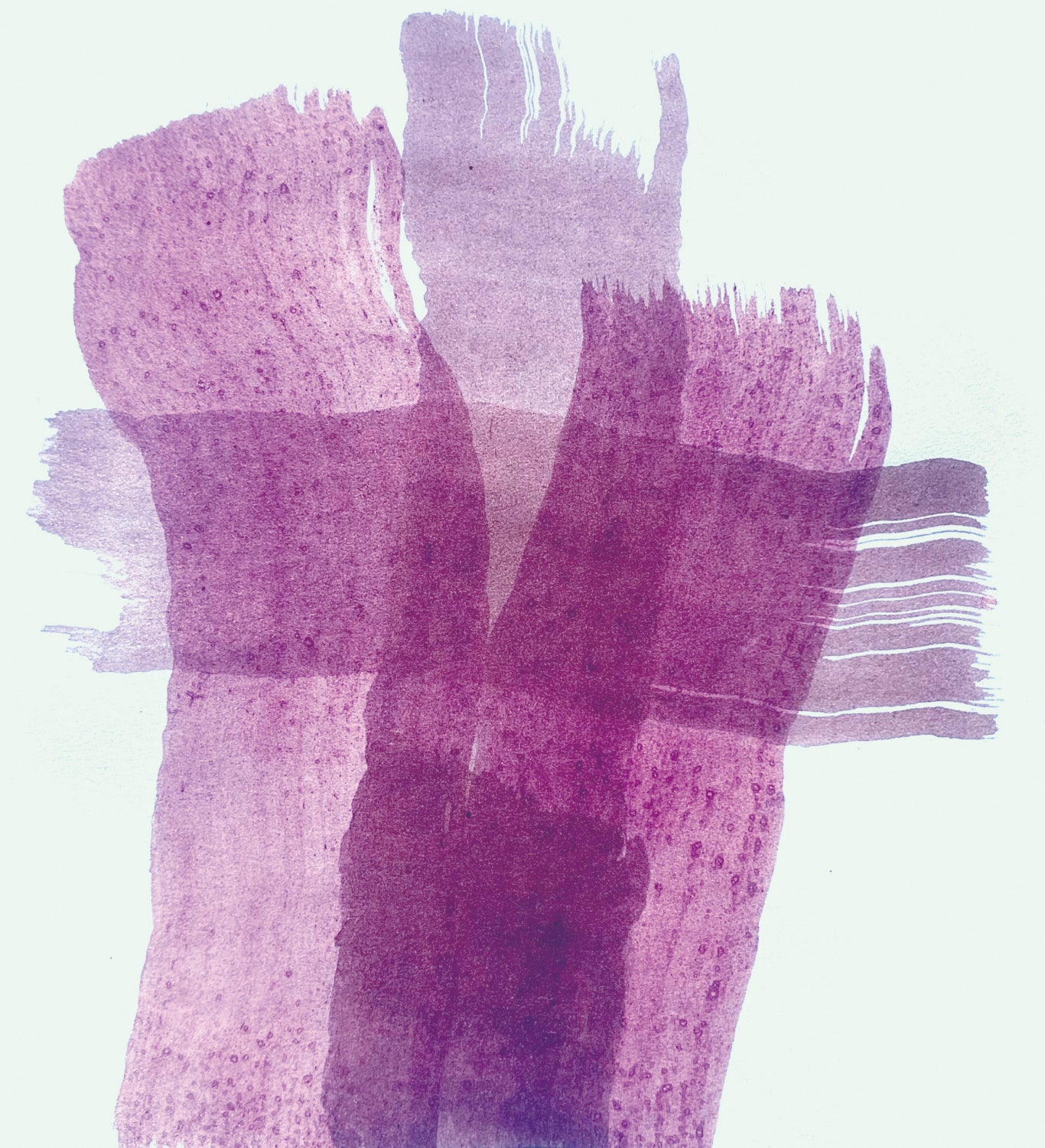 SHOP
0521 OPEN DAY
EAU DE VIE
IN STOCK
101 WHITE STRAWBERRY
Finest Candy Bouquet White Jewel
42.0% vol
100ml ¥2,420 In Stock
500ml ¥10,120 Out of Stock
静岡県牧之原市のいちご農家から届いた真っ白ないちご。薄くピンクに色づいた透明感のある白色の果実がとても美しい。穏やかな甘さと酸味、キャンディのような甘い芳香が特徴的です。見るだけでも、食べればもっと、幸せなものです。
実はこの白いちごは、旬のフルーツをふんだんに使ったタルトやケーキが人気の、キルフェボンでも使われているもの。
5月中旬に届いた白いちご。へたを丁寧に取り、粗く潰して発酵させます。二日後には高泡が立ち、順調に発酵が進んでいるのがわかります。発酵が落ち着いた2週間後に、フレッシュさを残したまま蒸留しました。
香りを引き出すためにゆっくりとライススピリッツに漬け込んだ後に蒸留したパートとブレンドし、白いちごの魅力を凝縮した透明の液体ができました。
グラスはもちろん、デザートに加えてその豊かな香りをお楽しみください。
品目:ブランデー
内容量:110ml/500ml
原材料:白いちご「初恋の香り」(静岡県産)、ライススピリッツ、水(岩手県釜石産)
アルコール度数:42%
Artwork by Jason Logan
Pure white strawberries delivered from a strawberry farmer in Makinohara City, Shizuoka Prefecture. The transparent white fruit with a light pink color is very beautiful. They have a mild sweetness and acidity, and a sweet candy-like aroma. It is a blessing to look at, and even more so to eat.
In fact, the white chigoe is also used by Kiroufevon, a company that is popular for its tarts and cakes that use a lot of seasonal fruits.
The white strawberries arrived in mid-May. I carefully remove the stems, crush them roughly, and let them ferment. Two days later, high bubbles appear, indicating that the fermentation is progressing smoothly. Two weeks later, after the fermentation has settled down, we distilled it, leaving the freshness intact.
Blended with the part that was distilled after being slowly soaked in rice spirits to bring out the aroma, the result is a clear liquid with all the charm of white strawberry.
Enjoy it by the glass or add it to desserts to enjoy its rich aroma.
Item:Brandy
Contents: 110ml / 500ml
Ingredients: White strawberries ""Hatsukoi no Aroma"" (from Shizuoka Prefecture), rice spirits, water (from Kamaishi, Iwate Prefecture)
Alcohol content: 42%.
Artwork by Jason Logan
Regular price
Sale price
¥2,420
Unit price
per
In Stock
Out of Stock
View full details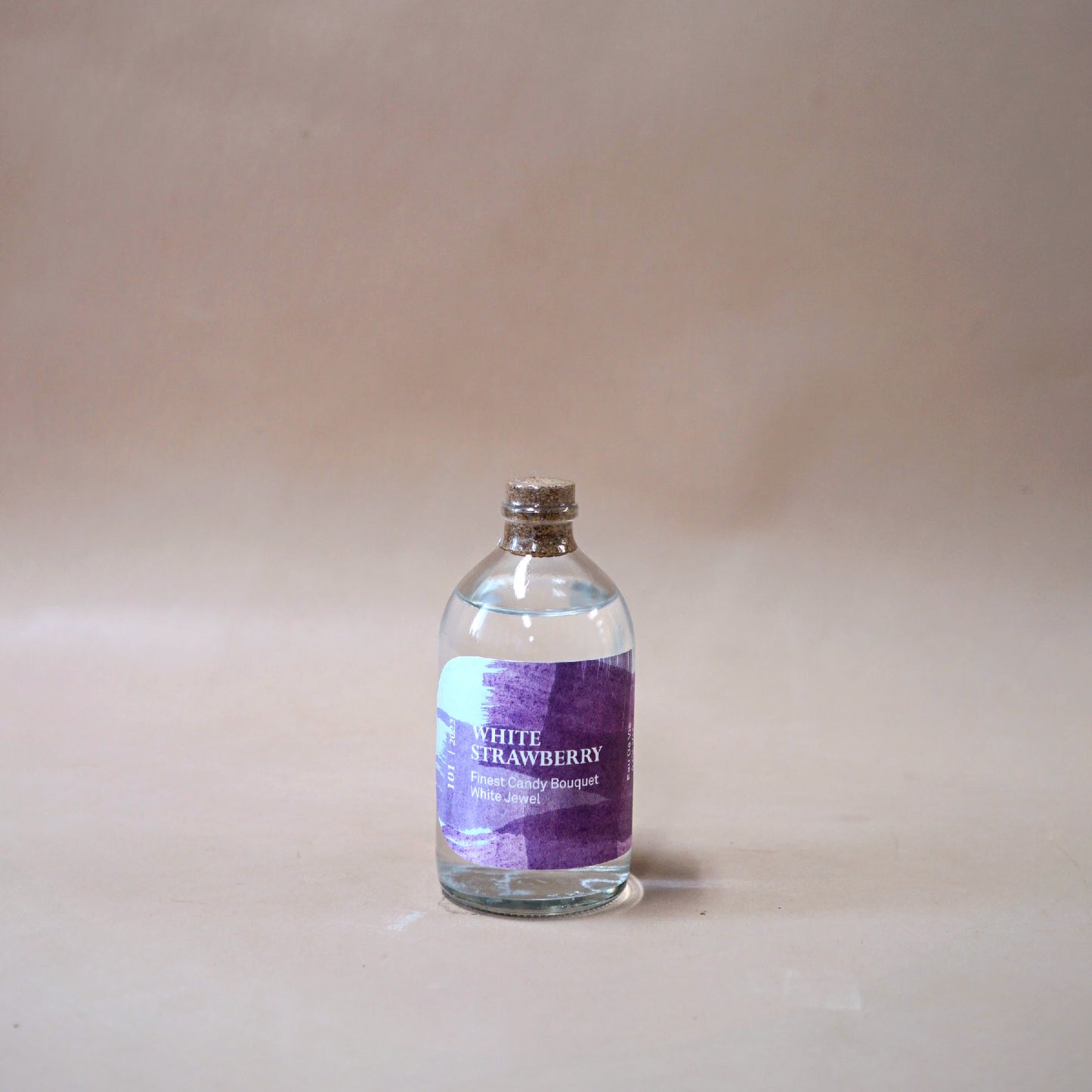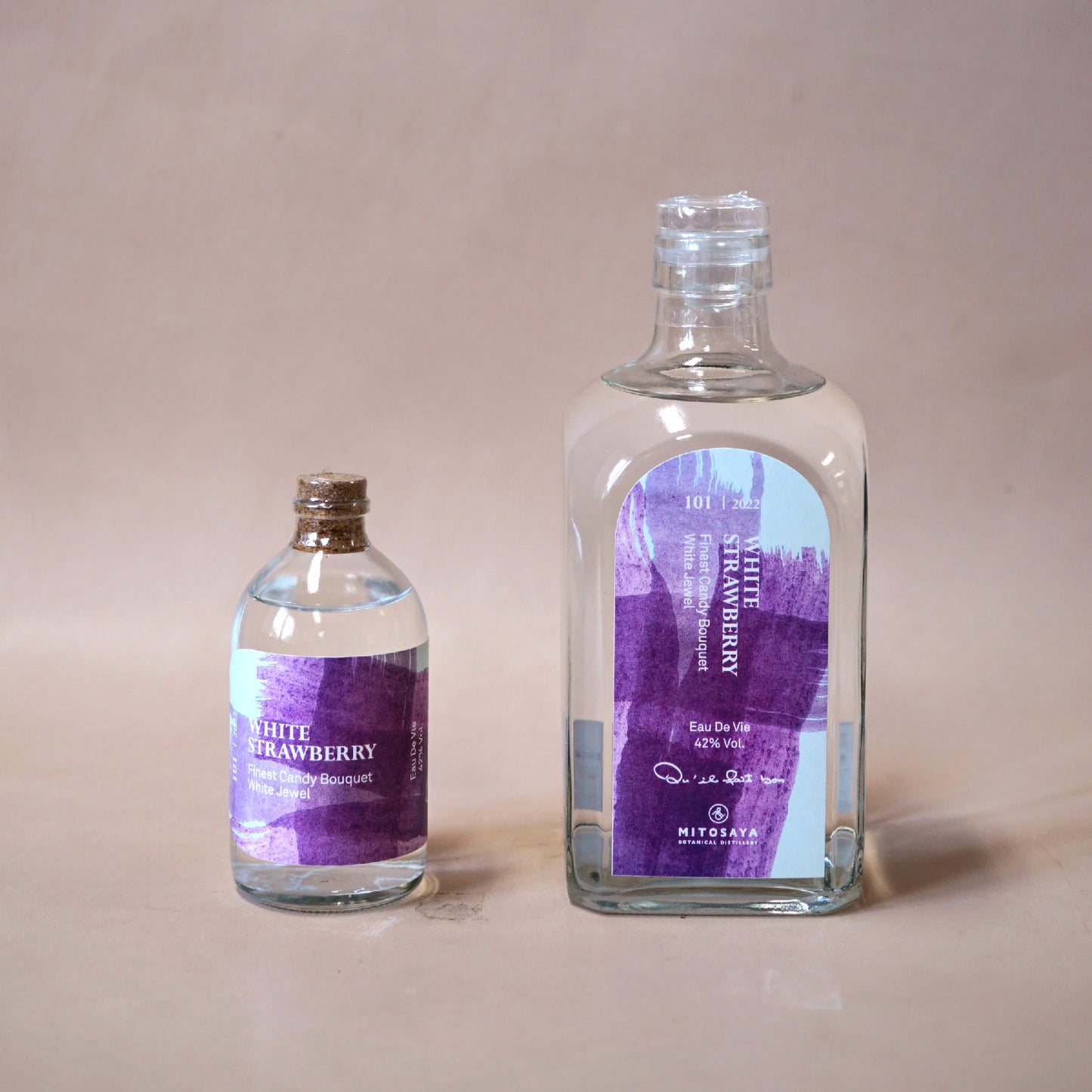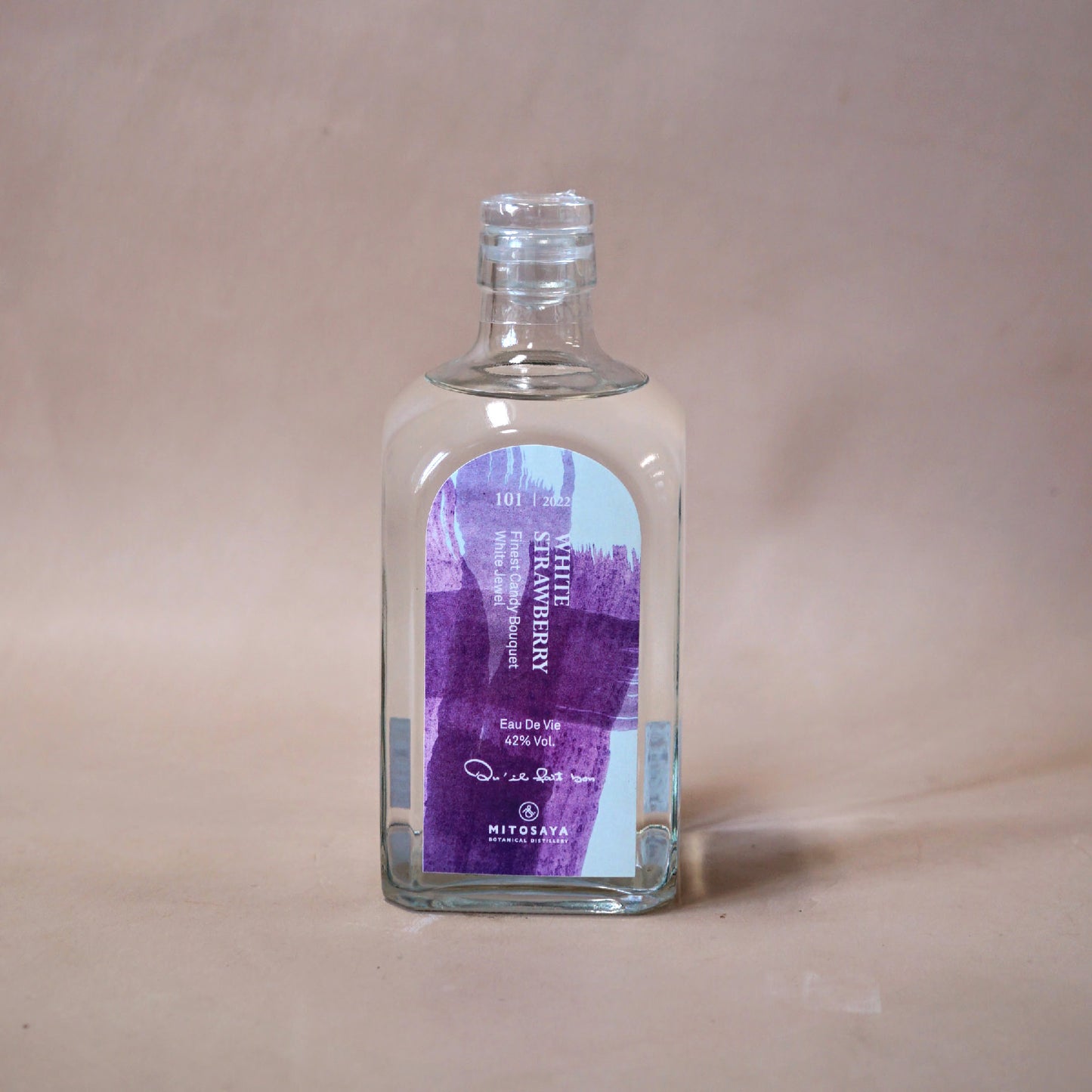 ---
mitosaya薬草園蒸留所
〒298-0216
千葉県夷隅郡大多喜町大多喜486
e-mail. cs@mitosaya.com
tel. 0470 64 6041
mitosaya botanical distillery
486 Otaki, Otaki-machi, Isumi-gun, Chiba 298-0216 Japan
e-mail. cs@mitosaya.com
tel. +81(0)470 64 6041