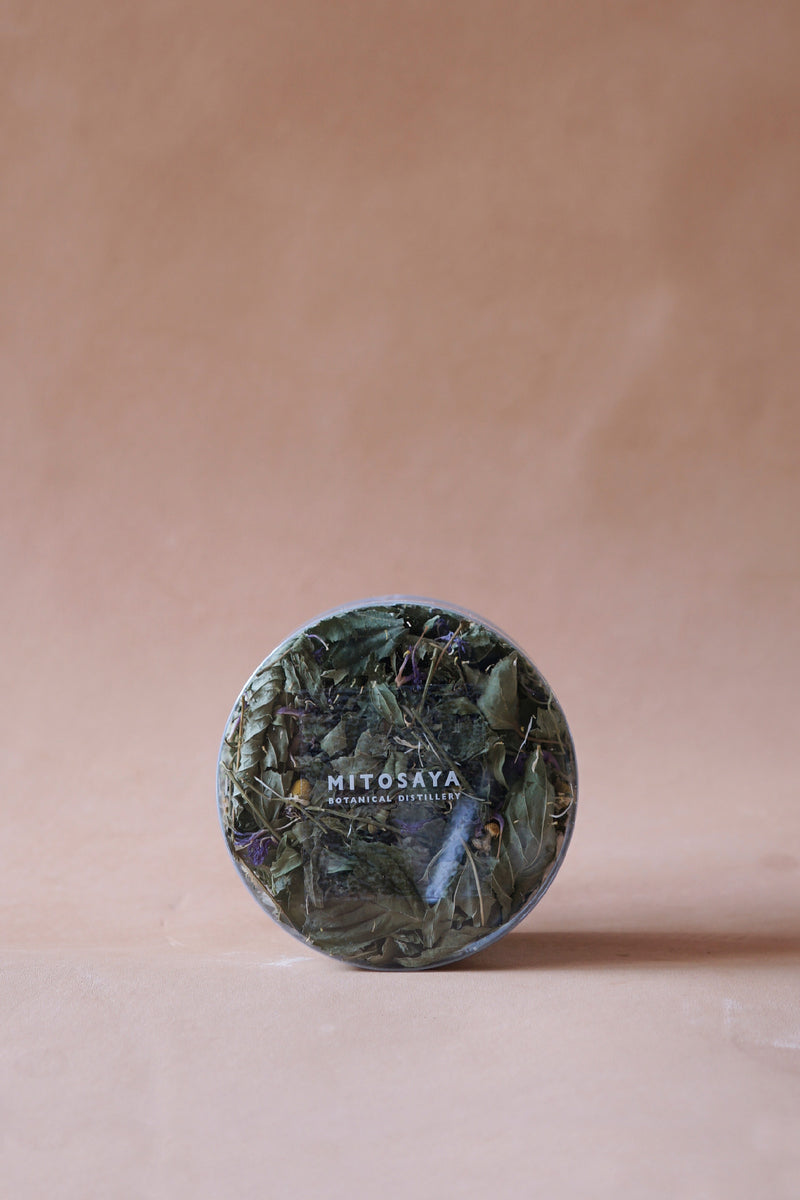 7/30(日)10:00〜販売開始
お茶仲間の友人がこんな話をしてくれました。
「夏の間、すこしづつ採ったハーブを集めては一つの袋にためていってできたハーブティーをもらって飲んだら、他のどんなハーブティーよりも素晴らしかった」
計画的に分量をはかり意図的に作る美味しさと似ているようで、日々の積み重ねが作り出す味わいは、まるで日記のようにその時間の積み重ねもその一つのお茶の中に混ざり合うようで、全く違う味わいになるのではないでしょうか。
そんなコンセプトで作った今回のハーブティーは、夏の間の時間そのもの。友人から分けてもらった菩提樹の葉をメインに、日々少しづつとりためていったハーブを、そのたまった分だけ集めて作りました。
菩提樹の優しい味わいに、ハッカのすがすがしい香りと、カモミールやパイナップルミントの甘い香りが見え隠れします。
やはり、いれたての湯気が一番香りを伝えることができますので、すこし長めに抽出したら、すぐにお召し上がりください。個人的にはホットがおすすめです。
仕様
原材料:菩提樹の葉、ミント(ヒメハッカ、ハッカ、イエルバブエナ、パイナップルミント)、レモンバーベナ、レモンバーム、カモミール、ストケシアの花、モナルダの花
内容量:12g


お一人様あたり1商品(1サイズ)につき2点まで。
30 July (Sun.) 10:00 - on sale
A tea friend of mine told me this story.
She told me, "During the summer, I collected herbs little by little and stored them in a bag, and when I drank the resulting herbal tea, it was better than any other herbal tea.
The taste of the tea is similar to the taste of the tea that is made intentionally by measuring the amount of herbs and making the tea, but the taste that is created by the accumulation of time, just like a diary, is blended into the tea and becomes a completely different taste.
This herbal tea, created with this concept in mind, is the time itself during the summer. The main ingredient is linden leaves given to me by a friend, and I collected the herbs I hoarded day by day, little by little.
The gentle taste of the linden leaves, the refreshing aroma of peppermint, and the sweet smell of chamomile and pineapple mint.
The aroma is best conveyed by the freshly brewed steam, so please drink it immediately after brewing for a little longer. Personally, I recommend it hot.
SPECIFICATIONS
Ingredients:Bodhi tree leaves, mint (himehaka, hackberry, yerba buena, pineapple mint)Lemon verbena, lemon balm, chamomile, stokezia flowers, monarda flowers
Contents:12g


Purchase quantity is limited to two items per product, per size.
Regular price
Sale price
¥1,620
Unit price
per
In Stock
Out of Stock
View full details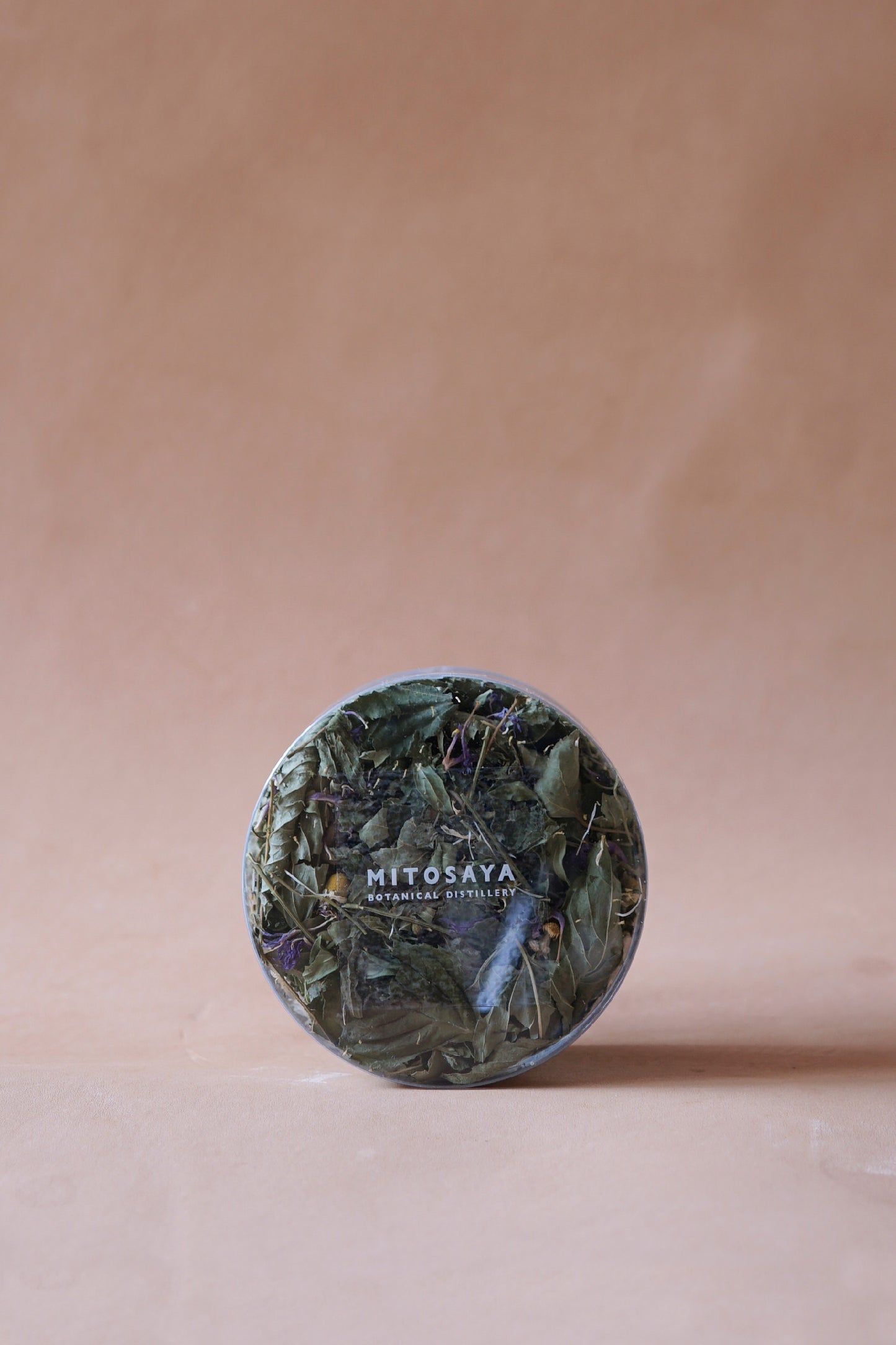 ---
mitosaya薬草園蒸留所
〒298-0216
千葉県夷隅郡大多喜町大多喜486
e-mail. cs@mitosaya.com
tel. 0470 64 6041
mitosaya botanical distillery
486 Otaki, Otaki-machi, Isumi-gun, Chiba 298-0216 Japan
e-mail. cs@mitosaya.com
tel. +81(0)470 64 6041