MITOSAYA GARDEN BLEND TEA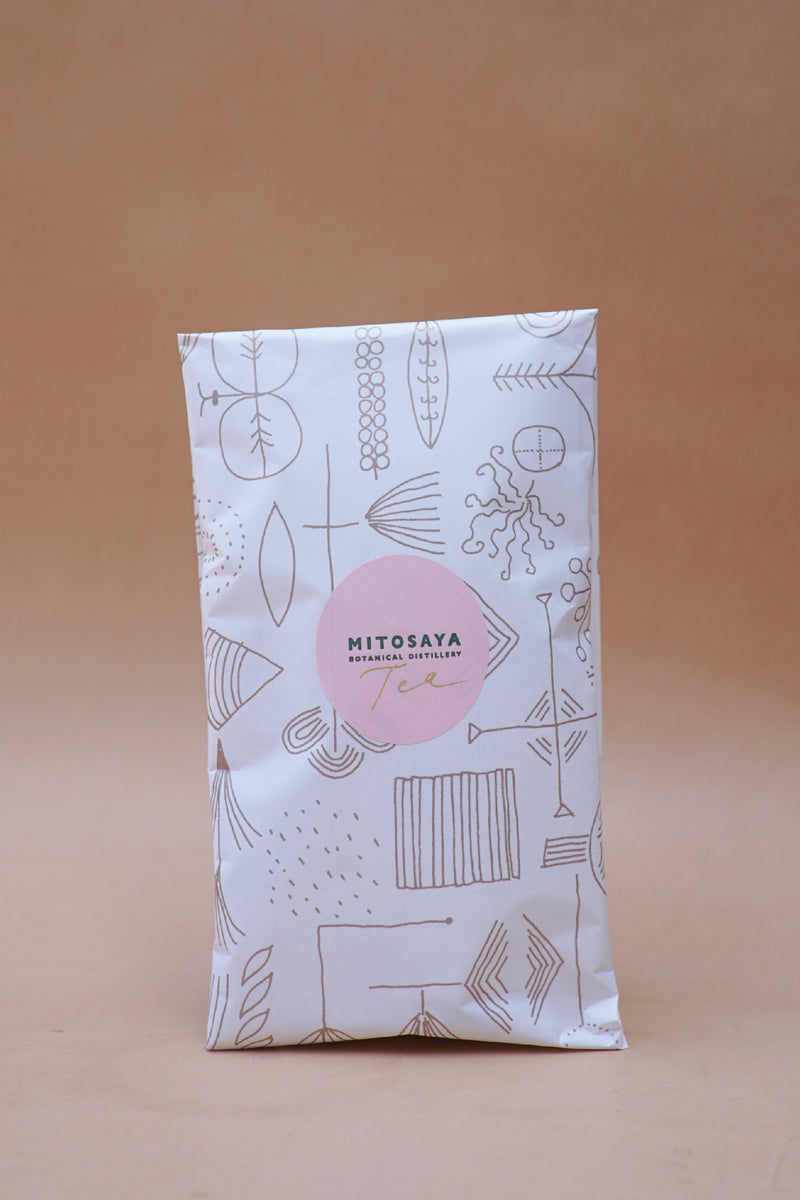 3/26(日)10:00〜販売開始
庭の手入れに関わるようになって半年。庭はずいぶん変わってきました。気持ちよく風が通ることを目標に、暑い日も寒い日も、毎週金曜日はたくさんの方々のお手伝いのおかげで、庭の土も、木々も、少しづつ、私たちに答えてくれているようです。
庭の一部、道一本分全て茶の木であることを知る人は少ないのではないでしょうか。茶の花を採ってお茶に混ぜたりはしていましたが、茶の葉のほうはなかなか手が出せずにいました。冬の寒い日も、枯れることなく青々とした葉を茂らせる茶の葉。剪定も兼ねて収穫し、まだまだ自己流ですが、微発酵させた茶葉にまで仕上げてみました。
茶葉の魅力に気づいた途端、お茶作りももっともっと奥が深いもののように思っています。春の一番の黄色い花々。満開の椿。冬の間眠っていた春ウコン。
全てがこの庭の土から生まれ、ここの空気を吸って育ってきた植物。
優しい甘さが香りからも味わいからも感じられ、後味も豊かに仕上がったと思っています。
仕様
原材料:微発酵緑茶、発酵甘茶、茶の枝、シナモンリーフ、春ウコン、サンシュユ、レンギョウ、椿、ブルーベリーの新芽
内容量:24g


お一人様あたり1商品(1サイズ)につき2点まで。
26 March (Sun.) 10:00 - on sale
It has been six months since I became involved in garden maintenance. The garden has changed a lot. With the goal of having a pleasant breeze, the soil in the garden and the trees seem to be answering us, little by little, thanks to the help of many people who help every Friday, hot or cold.
Few people know that a part of the garden, an entire path, is all tea trees. I have been picking tea flowers and mixing them with tea, but I have never been able to get my hands on the tea leaves. Even on cold winter days, tea leaves grow lush and green without withering. I harvested them as well as pruned them, and even finished them into slightly fermented tea leaves, although I am still a self-starter.
Once I realized the charm of tea leaves, I think tea making is something much more profound. The yellowest flowers of spring. Camellias in full bloom. Spring turmeric that has been sleeping during the winter.
All of these plants were born from the soil of this garden and have grown up breathing the air of this place.
We believe that the gentle sweetness can be felt from both the aroma and the taste, with a rich aftertaste.
SPECIFICATIONS
Ingredients:Micro-fermented green tea, fermented sweet tea, tea branches, cinnamon leaves, spring turmeric, sanshuyu, lengyou,Camellia japonica, blueberry sprouts
Content:24g


Purchase quantity is limited to two items per product, per size.
Regular price
Sale price
¥1,620
Unit price
per
In Stock
Out of Stock
View full details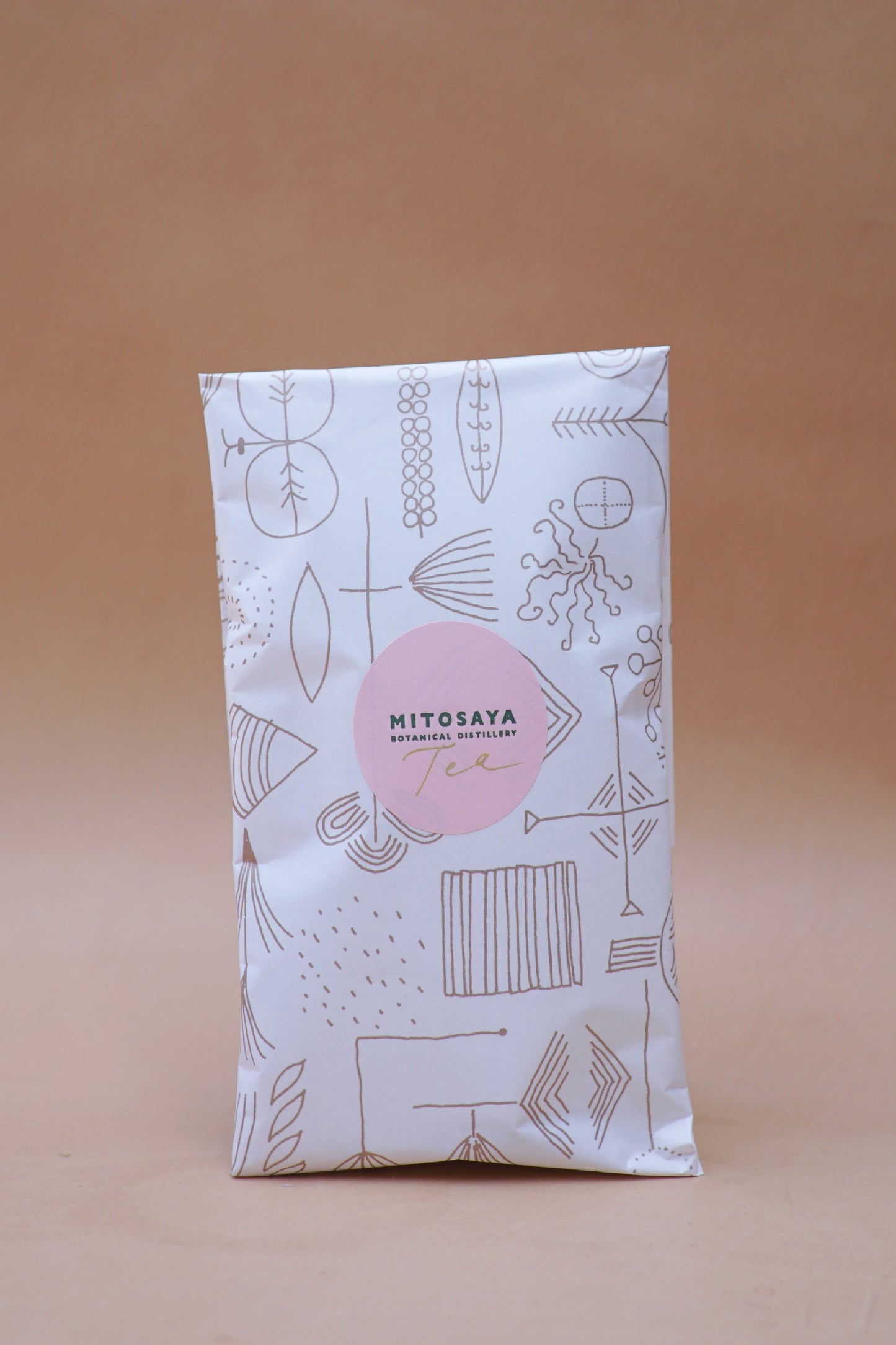 ---
mitosaya薬草園蒸留所
〒298-0216
千葉県夷隅郡大多喜町大多喜486
e-mail. cs@mitosaya.com
tel. 0470 64 6041
mitosaya botanical distillery
486 Otaki, Otaki-machi, Isumi-gun, Chiba 298-0216 Japan
e-mail. cs@mitosaya.com
tel. +81(0)470 64 6041