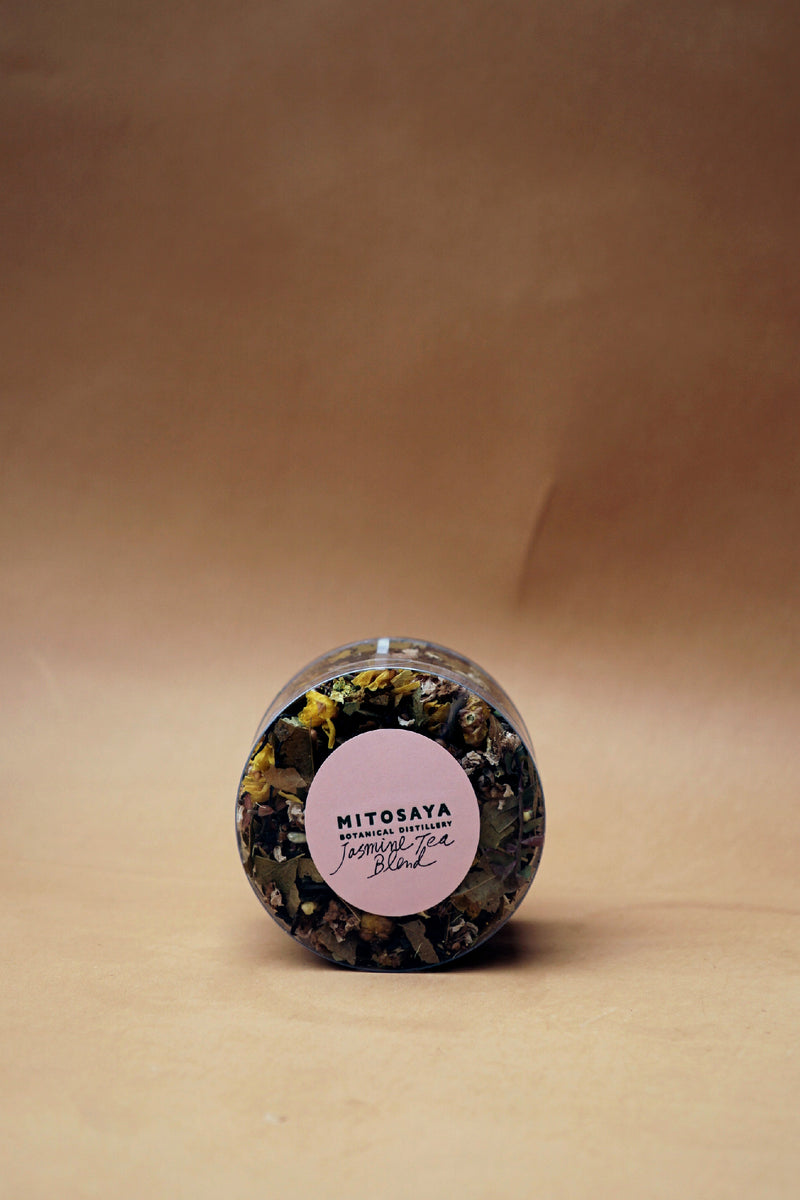 2/26(日)10:00〜販売開始
寒い風の庭は、土の中でたいていのものは眠っているような様子をしています。
そんな春を待つ私たちに、一番に季節を届けてくれるのが、蝋梅、そして梅の花です。ふわっと風にのって甘い香りがしてくる、グレーの景色に灯る明かりのように、その花々は健気に咲いてくれます。
毎日様子をうかがっては大事に少しづつ摘んだ花に、庭の金柑、ミツマタの蕾、ティーツリーの葉、冬の限りある素材を大切に集めました。
大磯のティーメーカー「TEHANDEL」のジャスミンティーは、香りだけを茶葉にうつしたとても上品な味わい。このベースの茶葉と花の香りは、予想通り、ぴったりでした。
淹れたては花の香りがふわっと漂い、ポットにおいておく時間が長いほど、ジャスミン茶の旨味、花のほろ苦さが引き立ってきます。
温かな湯気を楽しむうちに、体の緊張がほぐれてくるのがはっきりとわかります。
季節の変化の多いこの時期に、ゆっくりと気持ちを緩めたい時に、このお茶は役立ってくれるはずです。
仕様
原材料:ジャスミンティー(TEHANDEL)、蝋梅の香り花、葉、梅の花、ミツマタ、金柑、ティーツリー葉
内容量:38g


お一人様あたり1商品(1サイズ)につき2点まで。
26 February (Sun.) 10:00 - on sale
The cold winds in the garden make most things look like they are sleeping in the soil. For those of us waiting for spring, the first to bring the season to us are the wax plum trees and plum blossoms. The sweet fragrance of the blossoms is wafted softly on the wind, and they bloom like lights in a gray landscape.
I carefully gathered the flowers that I picked little by little, kumquat from the garden, buds of mitsumata (Japanese honeysuckle), leaves of tea tree, and other limited materials of winter.
The jasmine tea from Oiso-based tea maker TEHANDEL has a very elegant flavor, with only the fragrance of the tea leaves. The tea leaves and floral aroma of this base were, as expected, a perfect match.
The longer the tea is left in the pot, the more the flavor of the jasmine tea and the bitterness of the flowers become more pronounced.
As you enjoy the warm steam, you can clearly feel your body relax.
This tea is sure to be useful when you want to relax and unwind during this time of seasonal changes.
SPECIFICATIONS
Ingredients:Jasmine tea (TEHANDEL), wax plum fragrance flowers, leaves, plum flowers, honey locust, kumquat, tea tree leaves
Content:38g


Purchase quantity is limited to two items per product, per size.
Regular price
Sale price
¥2,160
Unit price
per
In Stock
Out of Stock
View full details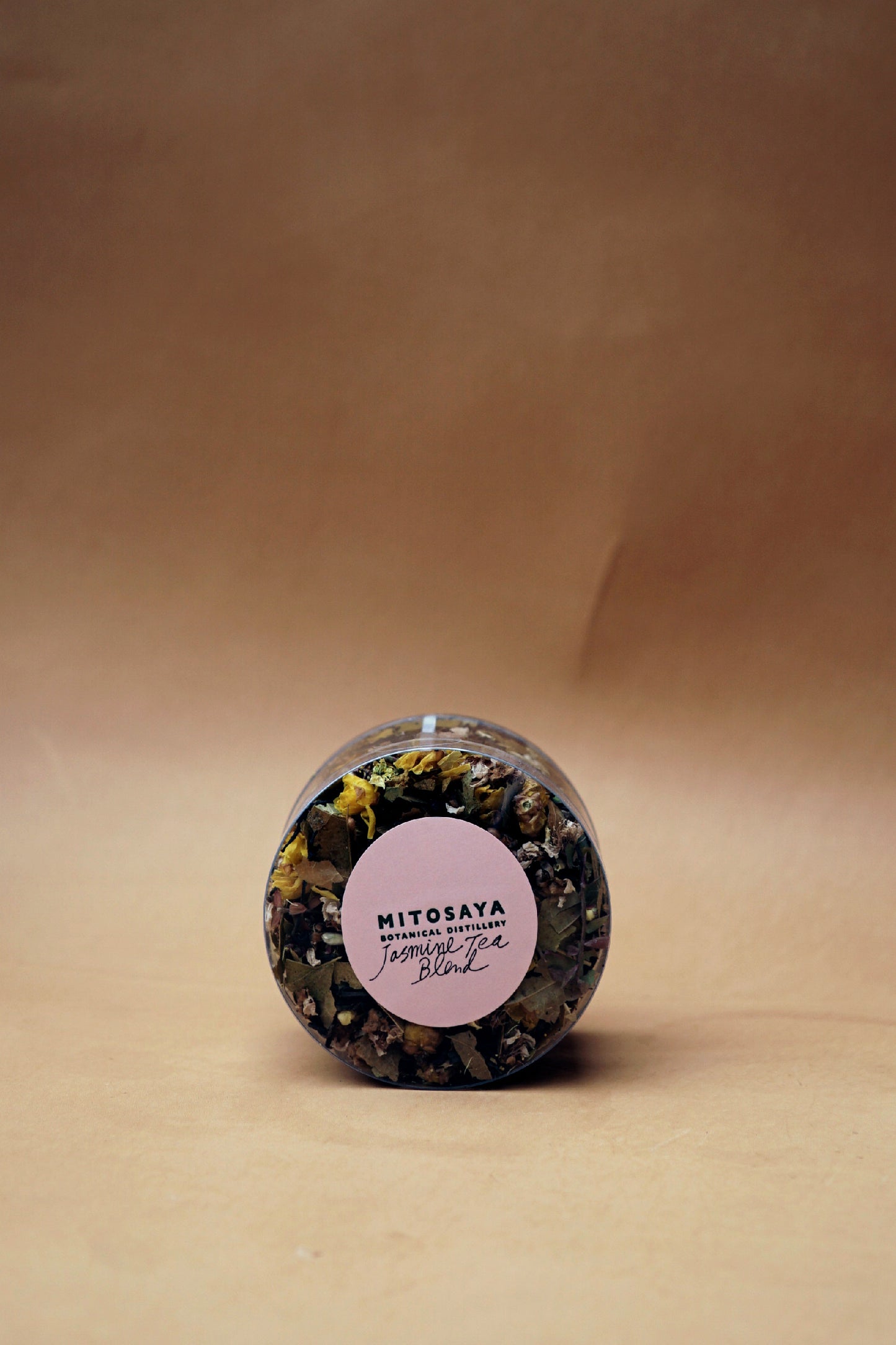 ---
mitosaya薬草園蒸留所
〒298-0216
千葉県夷隅郡大多喜町大多喜486
e-mail. cs@mitosaya.com
tel. 0470 64 6041
mitosaya botanical distillery
486 Otaki, Otaki-machi, Isumi-gun, Chiba 298-0216 Japan
e-mail. cs@mitosaya.com
tel. +81(0)470 64 6041