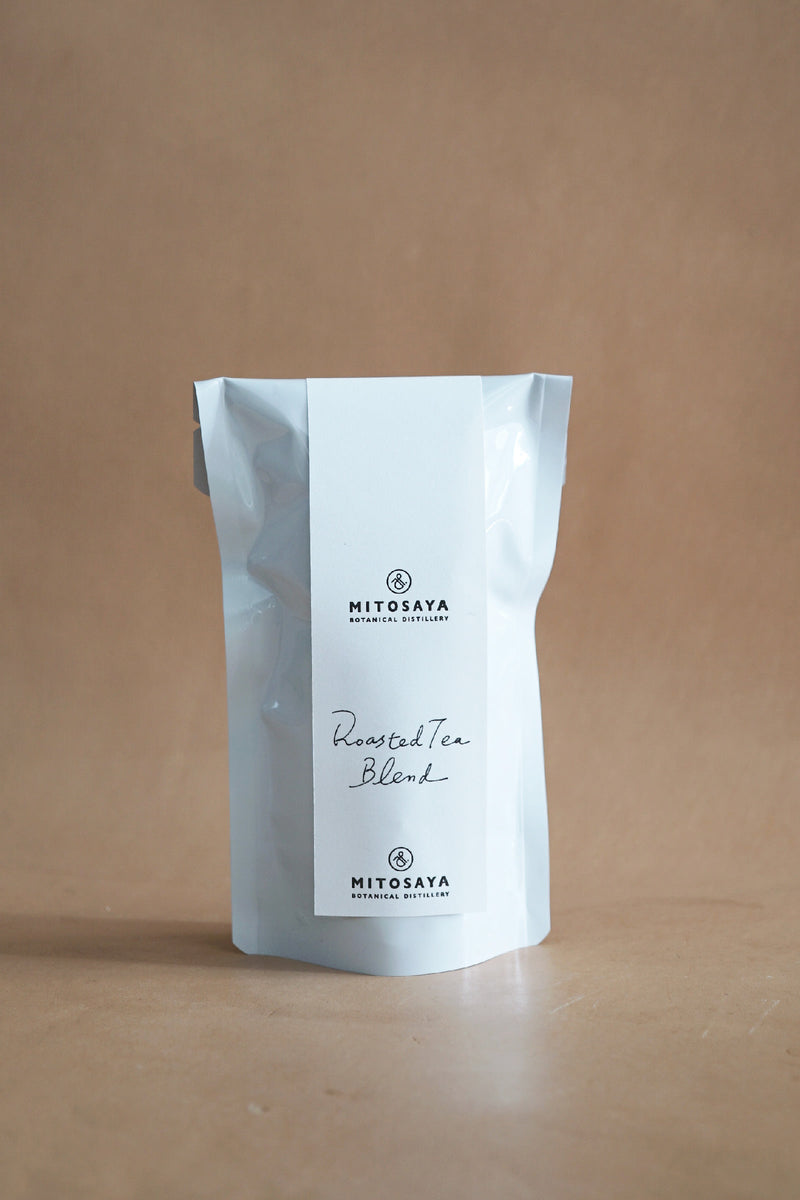 1/27(金)20:00〜販売開始
mitosayaを共に運営する石渡さんがこんな美味しいお茶があるよと教えてくださった、京都、童仙房茶舗の有機栽培の茶葉から作るほうじ茶。気に入って、何度かブレンドにも使わせていただいてきました。
今回は、シナモンやローリエ、生姜と、この冬に庭や畑で収穫した材料をたっぷりブレンドした、体を温めてくれるようなお茶に仕上がりました。
特筆すべきは、夏の間にニッケイの木の周りを草取りしていると、土からわんさか出てくる香りの良い根、それは、ニッケイが土中に広げる数々の細い根であり、その根の香りたるや、嗅ぐだけで元気がでるようで、大事に草から取り分けて乾燥させておいたものを加えたことです。
ヤブニッケイの青々しいシナモンとも、もちろん一般的に知られる桂皮のシナモンとも違うもっと深い香り。それをこのお茶の中に感じ取っていただきたいです。
ほうじ茶の特性上、やかんなどですこし煮立ててもより香りがしっかり抽出できます。
ポットに熱湯で淹れた場合もすこしゆっくり待ってからどうぞ。
仕様
原材料:三年宇治番茶(童仙房茶舗/ 京都)、シナモンリーフ、ローリエ、りんご、レモン皮、ニッケイの根、生姜、蝋梅、黄梅
内容量:38g
お一人様あたり1商品(1サイズ)につき2点まで。
27 January (Fri.) 20:00 - on sale
Issy, who runs mitosaya with us, told us about this delicious tea.
Hojicha made from organically grown tea leaves in Kyoto. We like it so much that we have used it several times in our blends.
This time, I blended it with cinnamon, bay leaf, ginger, and plenty of other ingredients harvested from the garden and fields this winter.
The result is a tea that is sure to warm you up.
It should be noted that when I weeded around the Nikkei tree during the summer, many fragrant roots came out of the soil, which were the many thin roots that the Nikkei spread throughout the soil.
It has a deeper aroma that is different from the green cinnamon of yabu-nikkei and, of course, the cinnamon of cinnamon bark, which is commonly known. I would like you to feel it in this tea.
Due to the characteristics of hojicha, the aroma can be extracted more thoroughly by boiling it slightly in a kettle or similar.
If you brew it in a pot with boiling water, please wait a little longer.
SPECIFICATIONS
Ingredients:Nikkei root, ginger, wax plum, yellow plum
Contents : 38g
Purchase quantity is limited to two items per product, per size.
Regular price
Sale price
¥1,620
Unit price
per
In Stock
Out of Stock
View full details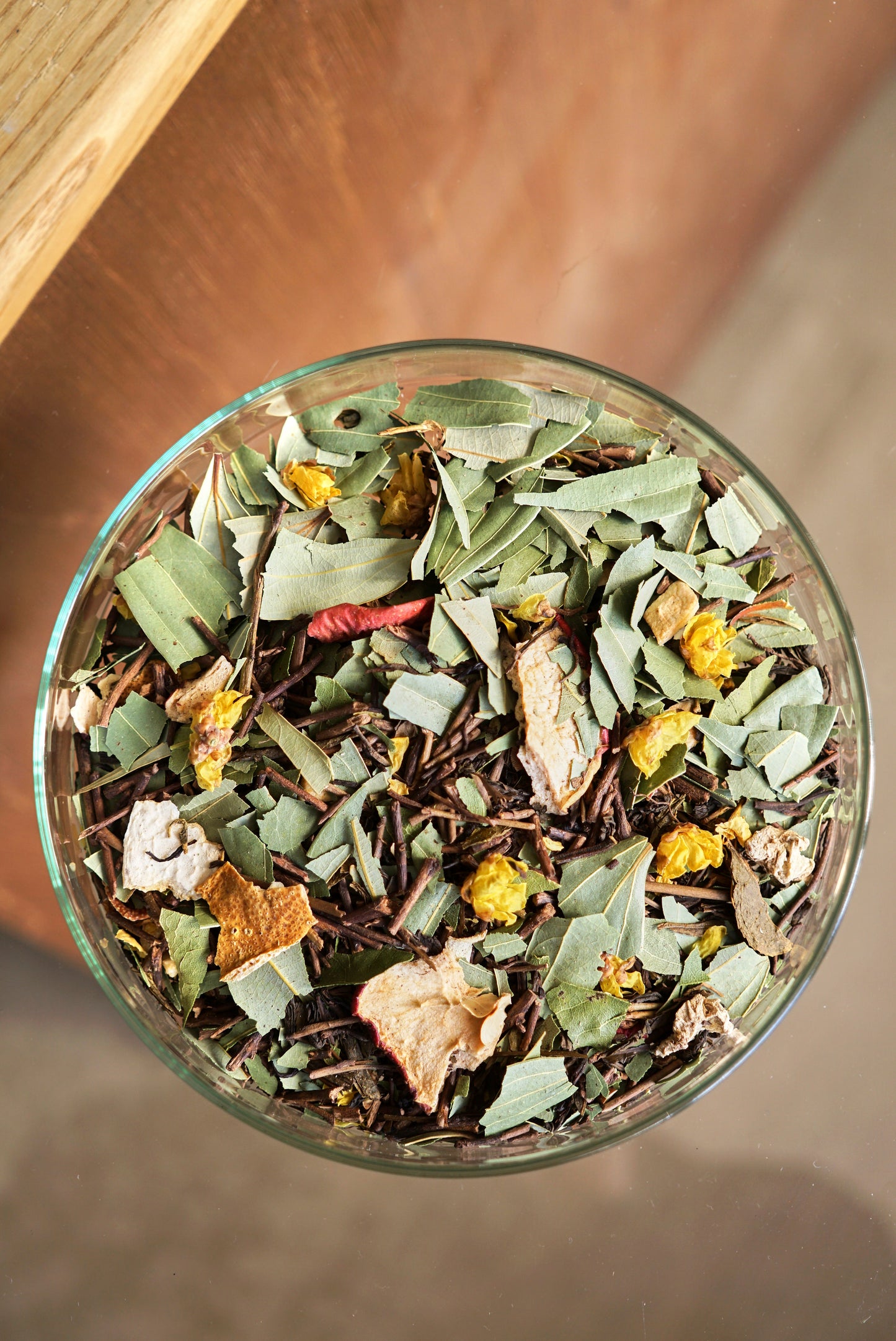 ---
mitosaya薬草園蒸留所
〒298-0216
千葉県夷隅郡大多喜町大多喜486
e-mail. cs@mitosaya.com
tel. 0470 64 6041
mitosaya botanical distillery
486 Otaki, Otaki-machi, Isumi-gun, Chiba 298-0216 Japan
e-mail. cs@mitosaya.com
tel. +81(0)470 64 6041