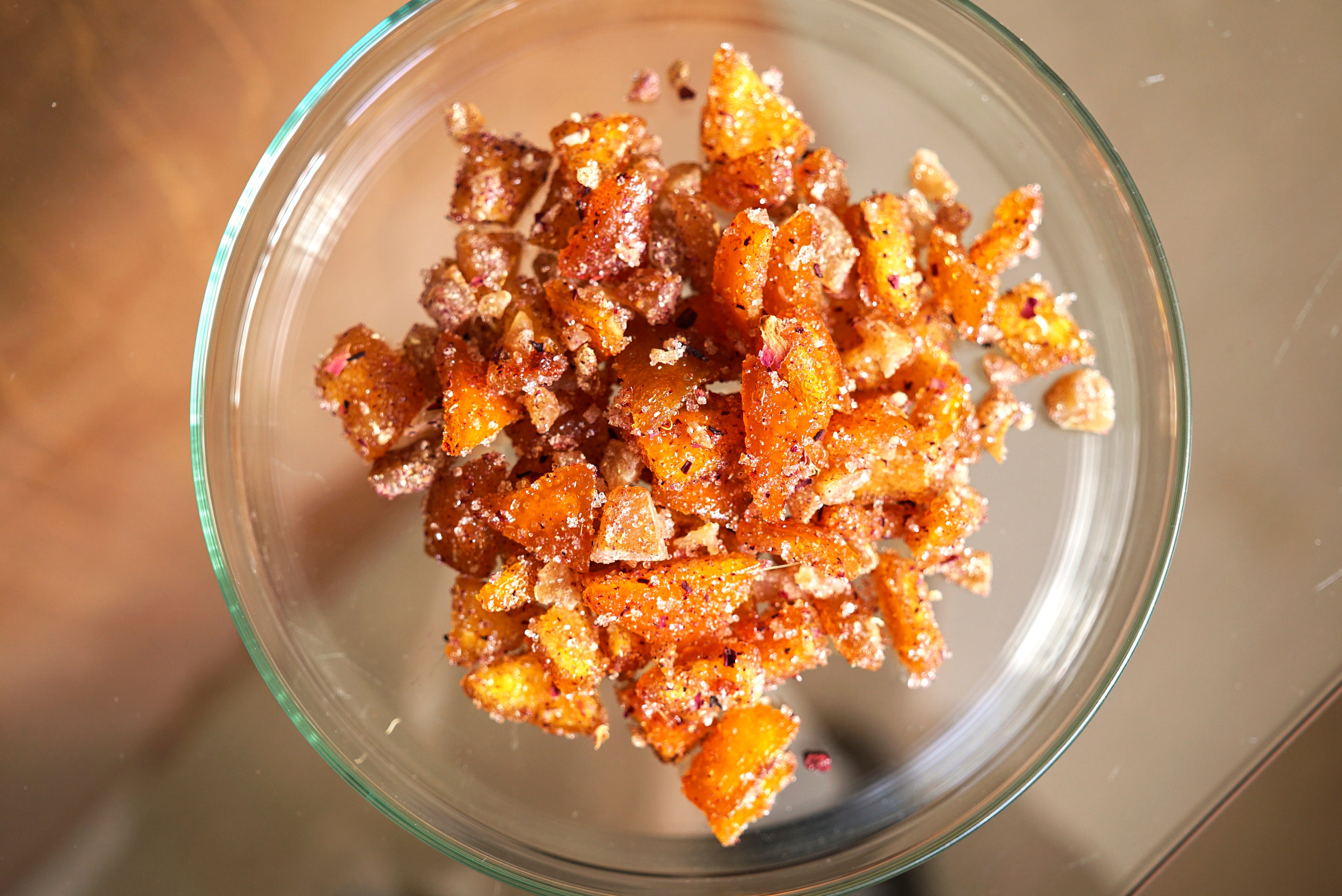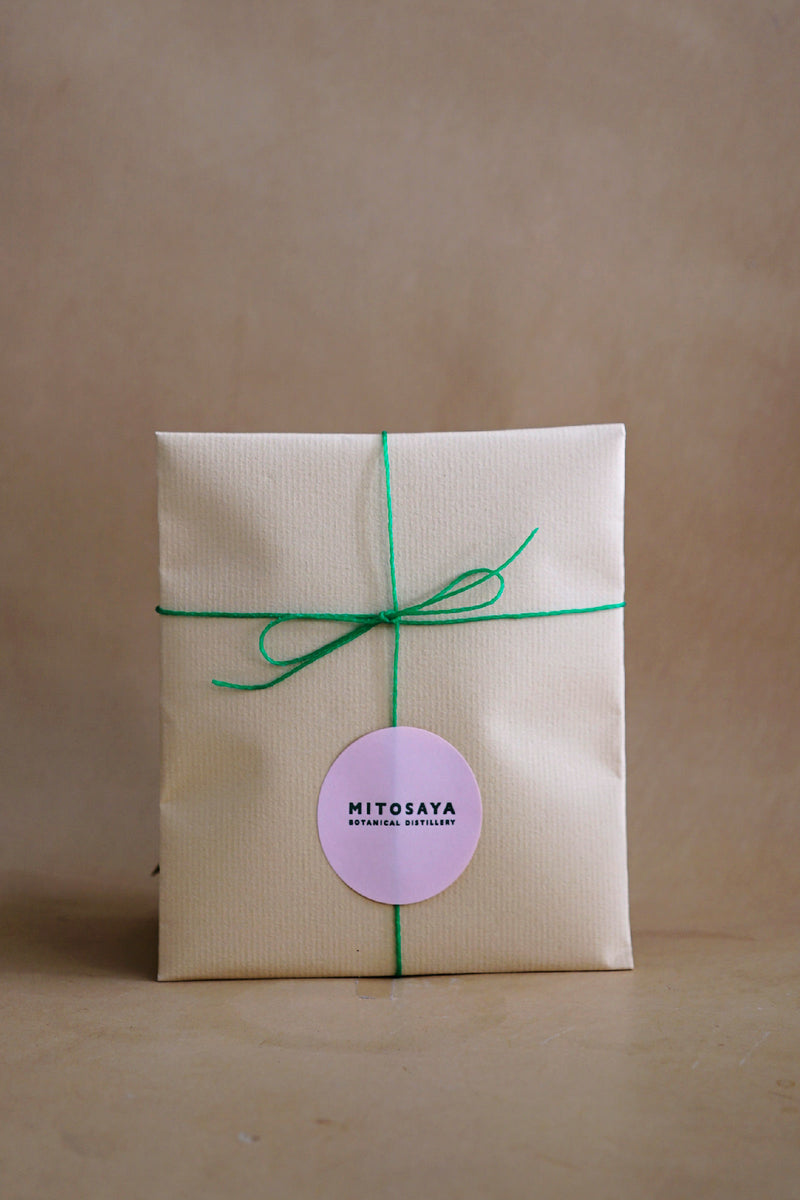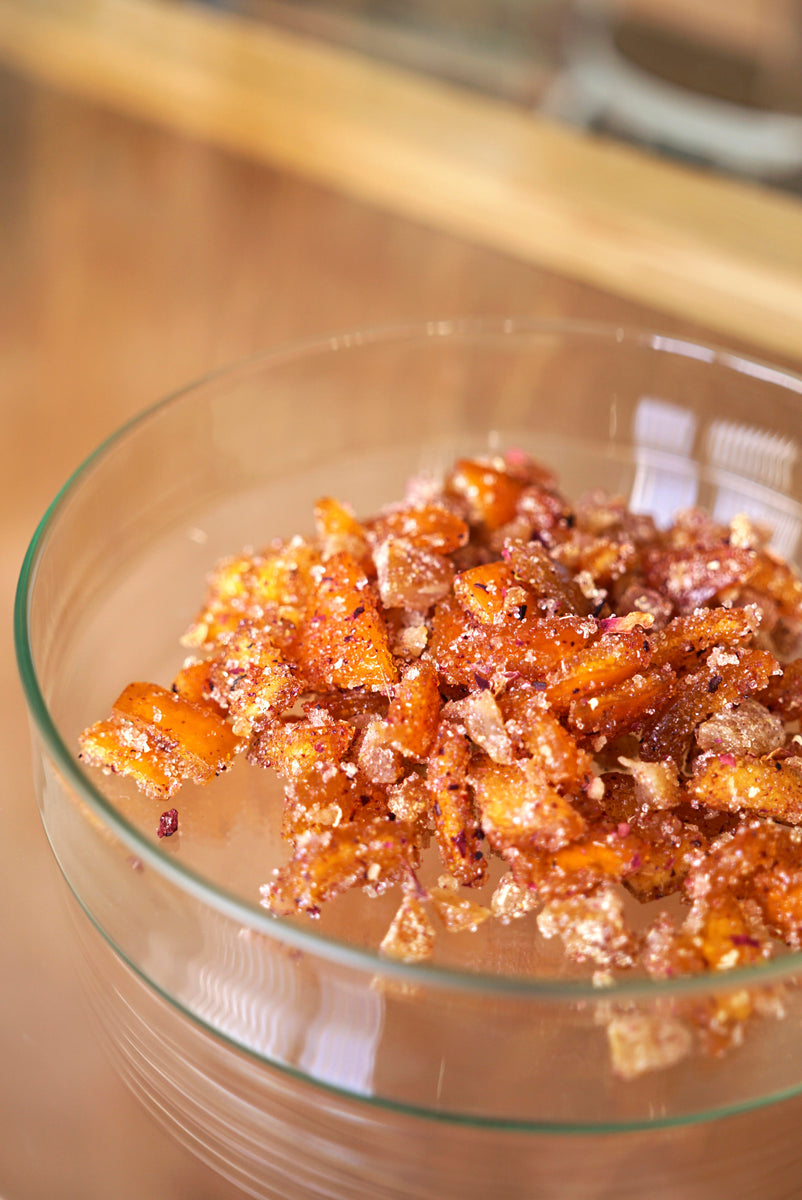 1/27(金)20:00〜販売開始
庭で採れる甘夏。うちで採れる柑橘の中でも黄色い満月のように大きな甘夏は、この数年皮を活用してピール菓子を作っています。
煮こぼすこと計4回。それでもなお、ほろ苦い香りがしっかりと残っています。
金木犀の香りの蜜をしっかり煮含めてから乾かし、小さく一口に何個か頬張れるサイズにカットしました。表面にまぶした砂糖衣には更に小さく刻んだレモンの皮も加え、花の香りをより華やかにしてくれています。
キャンディのように、口に含めば柑橘と花の香りが広がります。
ピールを食べ終わって砂糖衣が余ったら、お菓子にクリームに、ぱらりとかける香り砂糖として活用ください。じゃりっとした口触りが病みつきになりますよ。
仕様
原材料:甘夏の皮、金木犀シロップ、金木犀の蜂蜜、洗双糖、レモン皮、バラ、ハイビスカス、「CINQ SEC」(mitosaya)
内容量:80g
お一人様あたり1商品(1サイズ)につき2点まで。
27 January (Fri.) 20:00 - on sale
Sweet summer fruits from our garden. We have been using the peel of this citrus fruit, which is as big as a yellow full moon, to make peeled candies for the past few years.
I have boiled and spilled the peel a total of four times. Even so, the bittersweet aroma remains strong.
The fragrant nectar of the golden osmanthus is boiled thoroughly before being dried and cut into small pieces that can be enjoyed in several small bites. The sugar coating on the surface is further enriched with small pieces of chopped lemon zest, making the floral aroma even more spectacular.
Like a candy, the citrus and flowery aroma spreads in the mouth.
When you have finished eating the peel and have some leftover sugar coating, use it as fragrant sugar to sprinkle on sweets, cream, etc. You will be addicted to its crunchy texture.
SPECIFICATIONS
Ingredients:sweet summer peel, fragrant osmanthus syrup, fragrant osmanthus honey, washed sugar, lemon peel, rose, hibiscus, "CINQ SEC" (mitosaya)
Contents : 80g
Purchase quantity is limited to two items per product, per size.
Regular price
Sale price
¥1,080
Unit price
per
In Stock
Out of Stock
View full details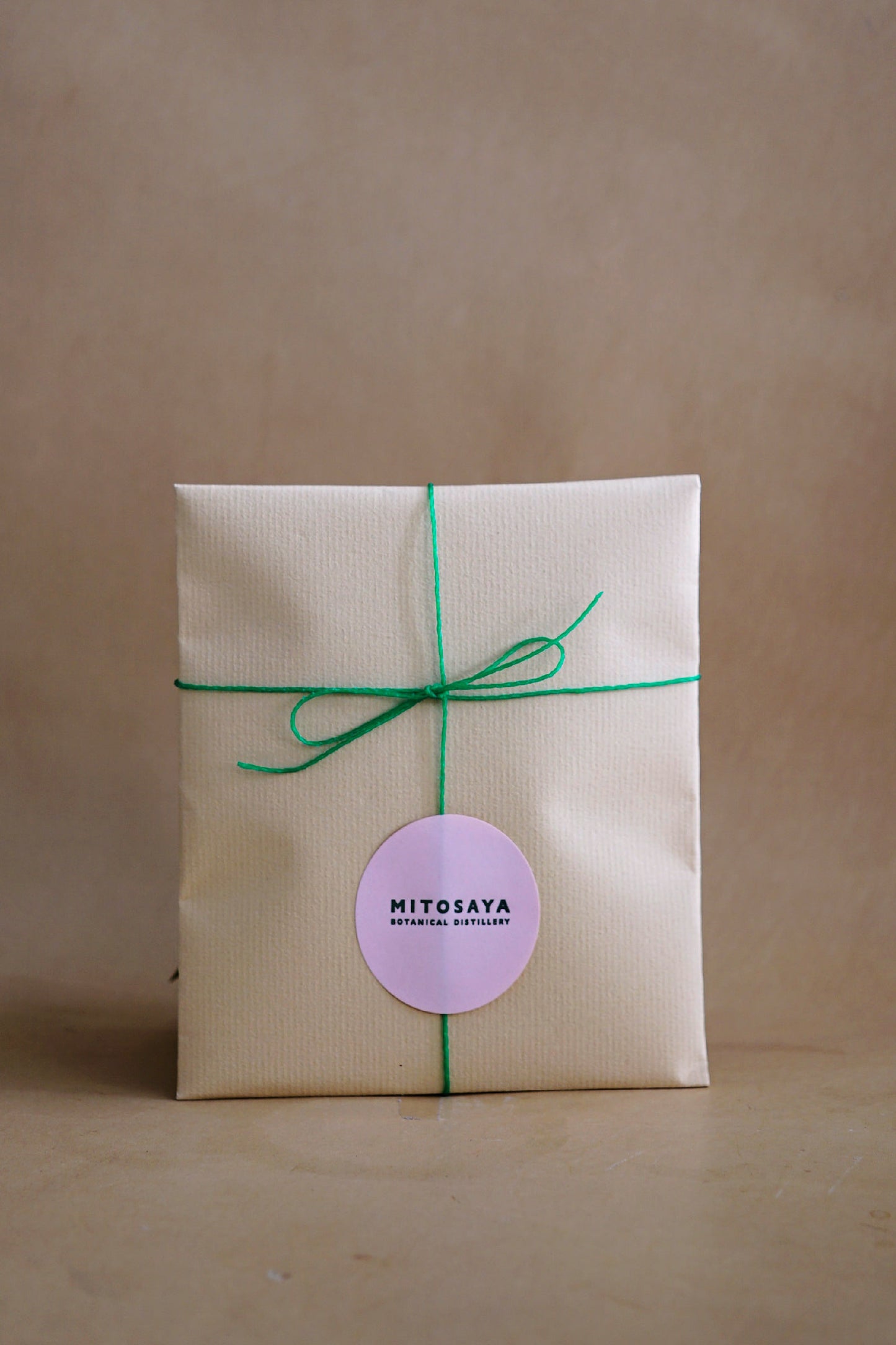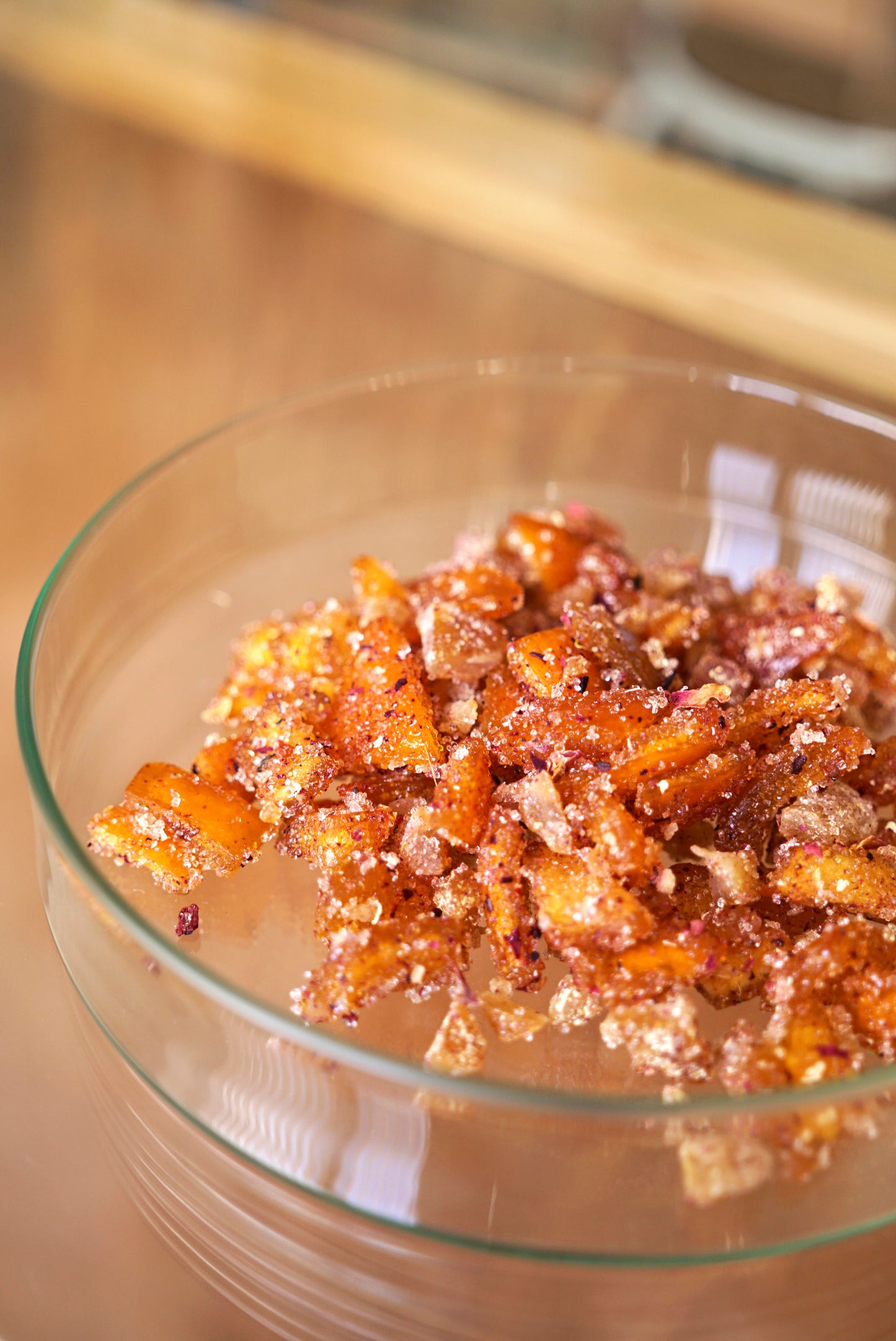 ---
mitosaya薬草園蒸留所
〒298-0216
千葉県夷隅郡大多喜町大多喜486
e-mail. cs@mitosaya.com
tel. 0470 64 6041
mitosaya botanical distillery
486 Otaki, Otaki-machi, Isumi-gun, Chiba 298-0216 Japan
e-mail. cs@mitosaya.com
tel. +81(0)470 64 6041