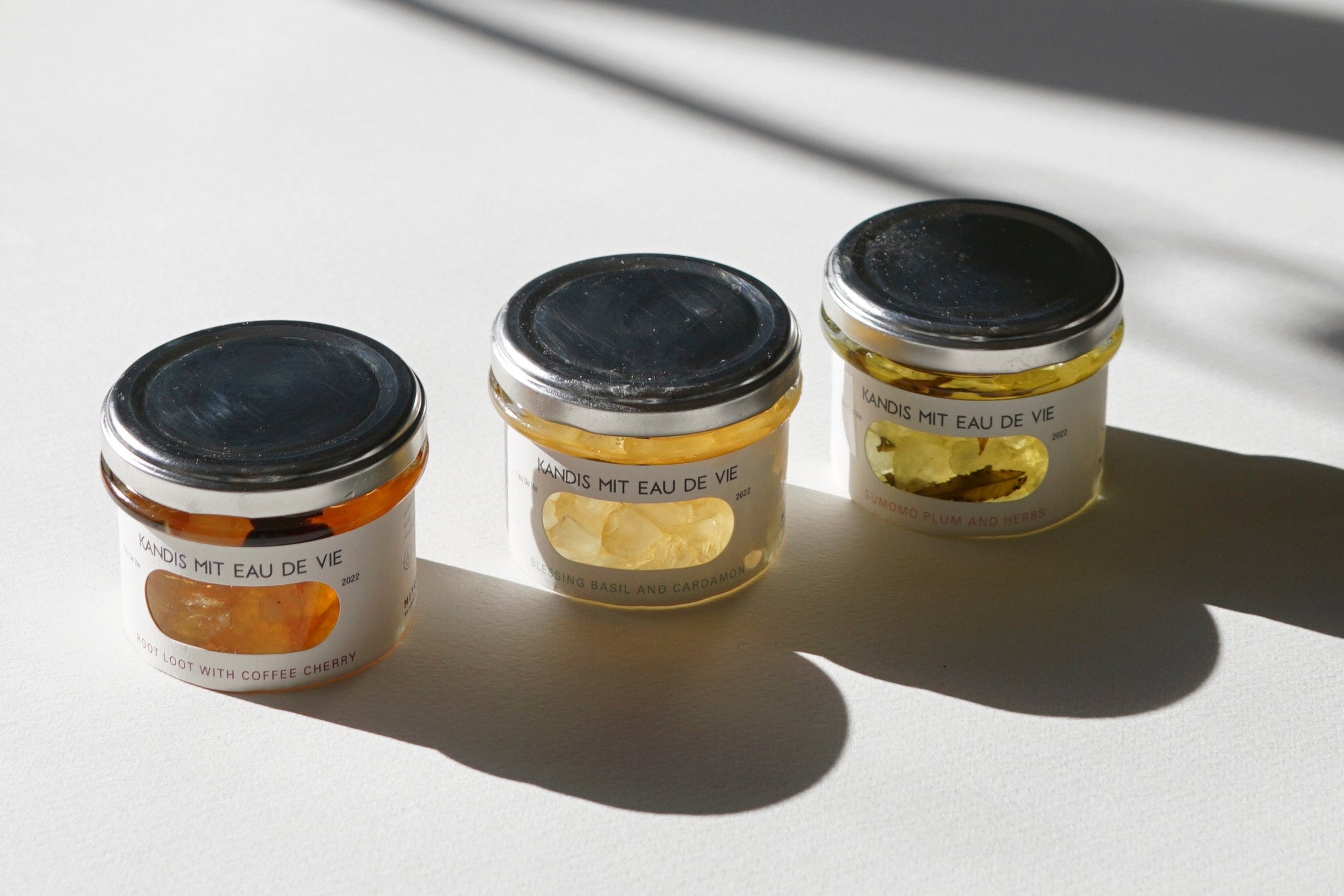 KANDIS MIT EAU DE VIE
SUMOMO PLUM AND HERBS ¥1,404 Out of Stock
LOOT ROOT WITH COFFEE CHERRY ¥1,404 Out of Stock
BLESSED BASIL WITH CARDAMON ¥1,404 Out of Stock
12/20(火)20:00〜販売開始
KANDISとはドイツ語で氷砂糖の意味。mitosayaのオードヴィーのシロップに氷砂糖を漬け込んだ宝石のように輝く美しいキャンディーです。
蒸留酒とハーブやスパイスを組み合わせたレシピは、foodremediesの長田佳子さんによるもの。意外性のある味合い、色や香りも素晴らしいものです。
砂糖と氷砂糖には北海道産のてんさい糖を使用。自然な形の氷砂糖です。
キャンディとしてはもちろん、シロップ部分を生クリームにひとさじ加えれば、風味豊かなホイップクリームに。紅茶やソーダで割ってもお楽しみいただけます。
SUMOMO PLUMにメキシカンマリーゴールドとレモンバーベナを加えたハーバルな「SUMOMO PLUM AND HERBS」、
LOOT ROOT に、コーヒーチェリーを加えた薬草的でエキゾチックな味わいの「LOOT ROOT WITH COFFEE CHERRY」、
BLESSED BASILにカルダモンと烏山椒の実が浮かぶ、スパイシーな「BLESSED BASIL WITH CARDAMON」
3種類からお選びください。


品名:砂糖菓子
原材料:てんさい糖(国産)、蒸留酒、ハーブ、スパイス
内容量:100g


お一人様あたり1商品(1サイズ)につき2点まで。
20 December (Tue.) 20:00 - on sale
KANDIS is German for "glacial sugar," a beautiful jewel-like candy made of glacial sugar soaked in mitosaya's eau de vie syrup.
The recipe, which combines spirits with herbs and spices, was created by Kako Osada of foodremedies. The unexpected flavor combinations, colors and aromas are wonderful.
The sugar and icing sugar are made from Hokkaido's natural sugar called Tensai Sugar. It is a natural form of glacial sugar.
It can be used not only as a candy, but also as a flavorful whipped cream by adding a spoonful of the syrup part to whipped cream. It can also be enjoyed with tea or soda.
"SUMOMO PLUM AND HERBS" is herbal with Mexican marigold and lemon verbena added to SUMOMO PLUM.
"LOOT ROOT WITH COFFEE CHERRY" a herbal and exotic blend of LOOT ROOT and coffee cherries
"BLESSED BASIL WITH CARDAMON" a spicy flavor with cardamom and crow's-pepper seeds floating on BLESSED BASIL.
Name: Sugar confectionery
Ingredients: TENSAI SUGAR (domestically produced), spirits, herbs, spices
Contents: 100g
Purchase quantity is limited to two items per product, per size.
Regular price
Sale price
¥1,404
Unit price
per
In Stock
Out of Stock
View full details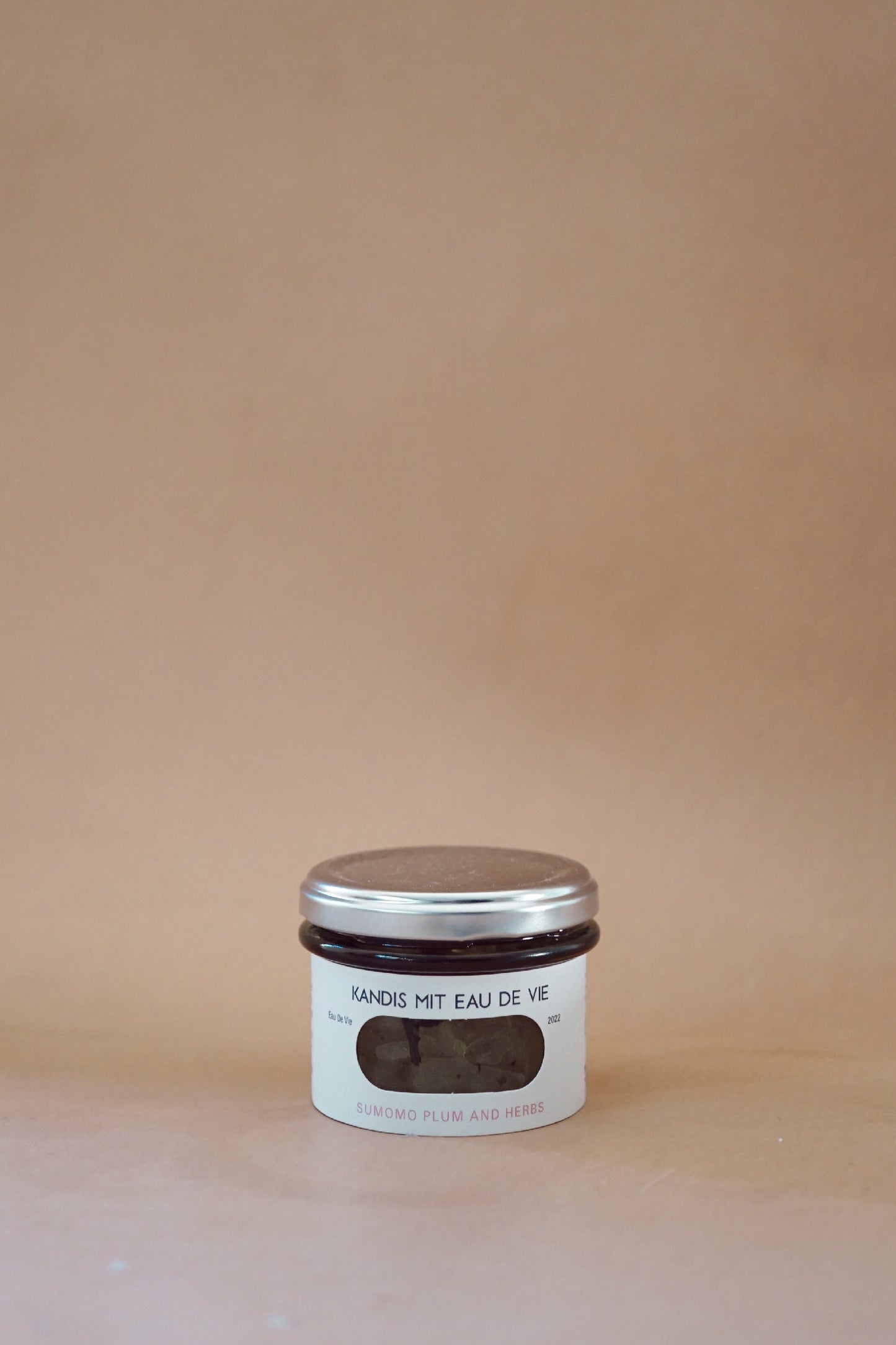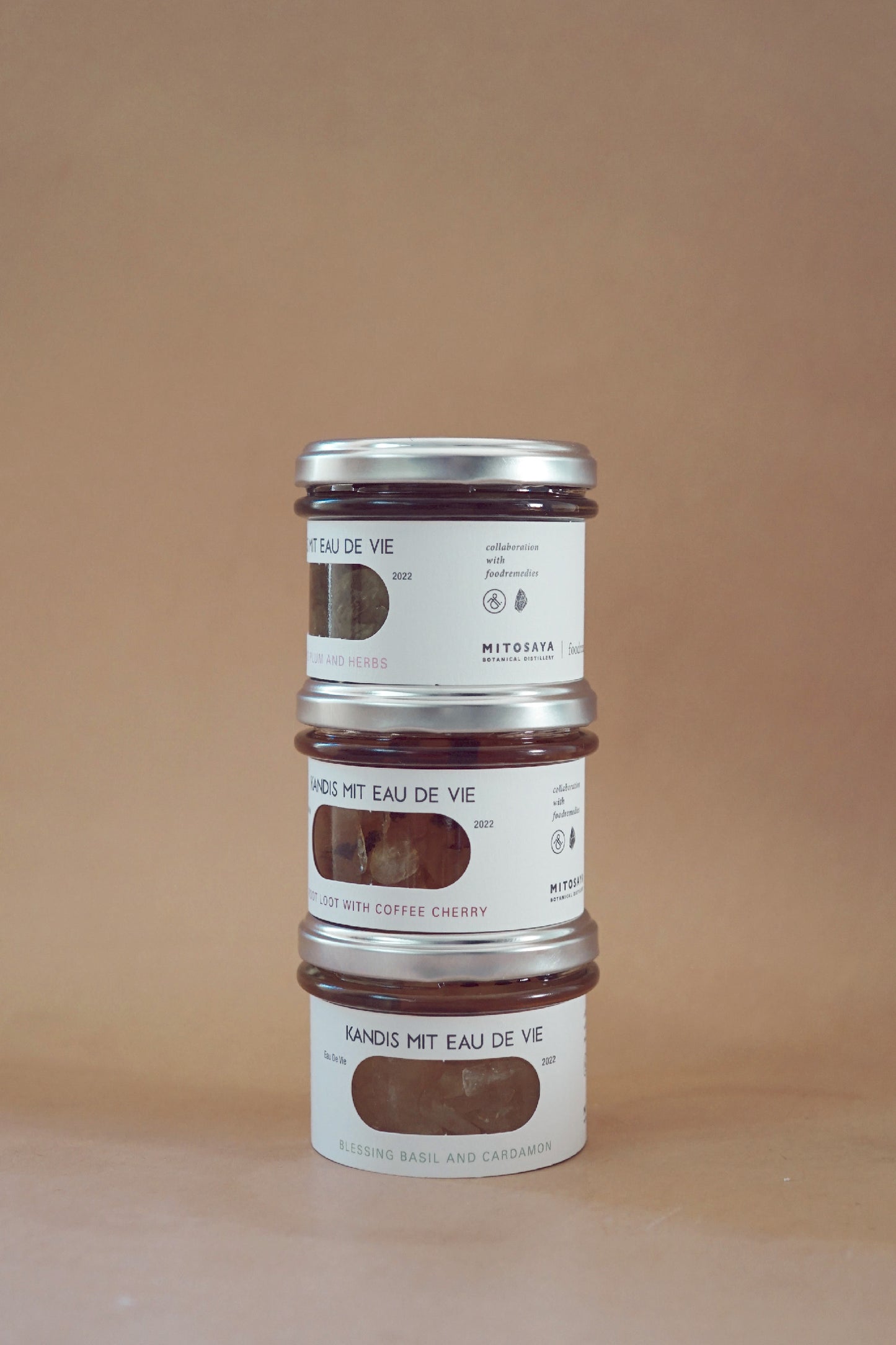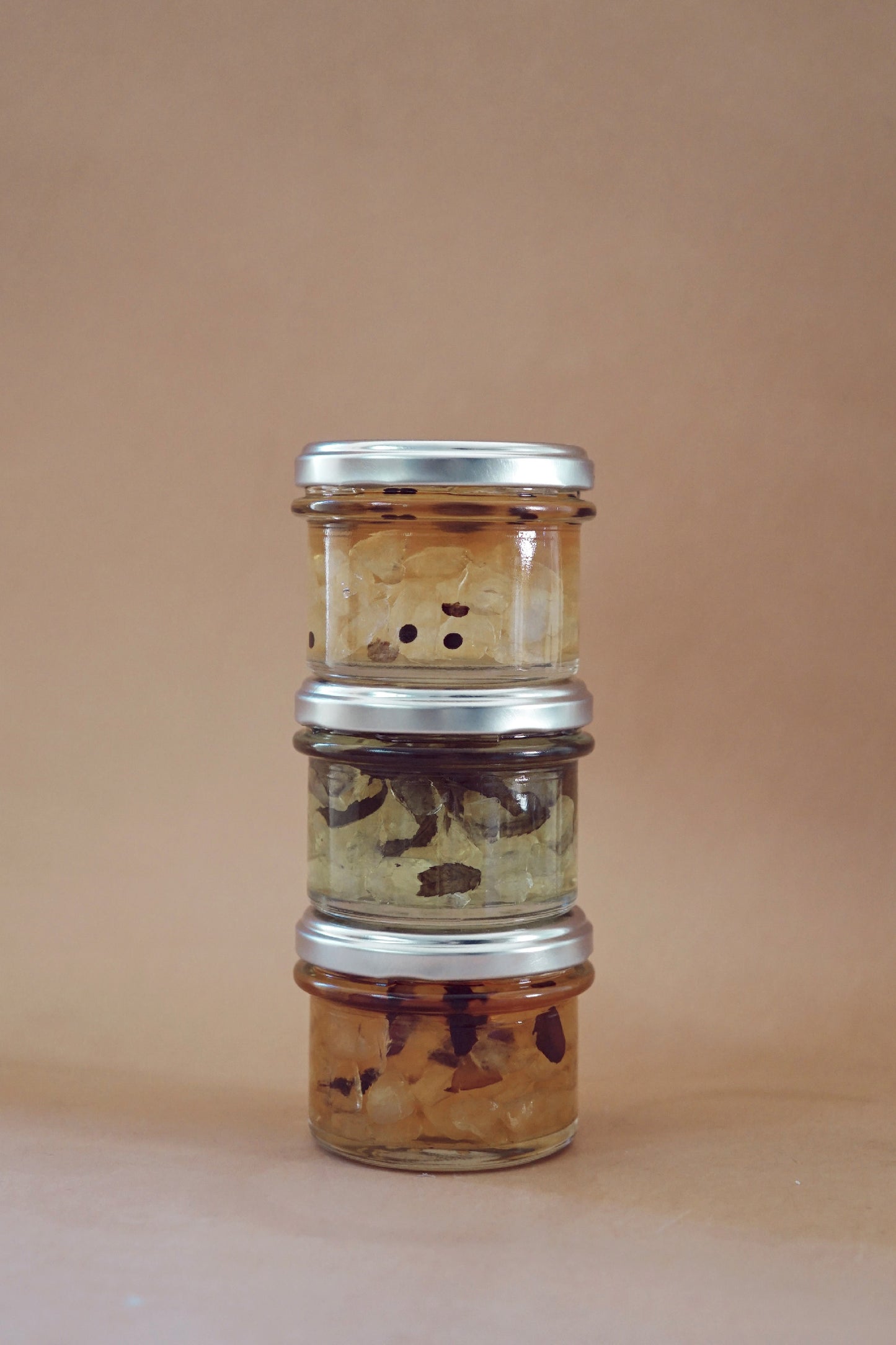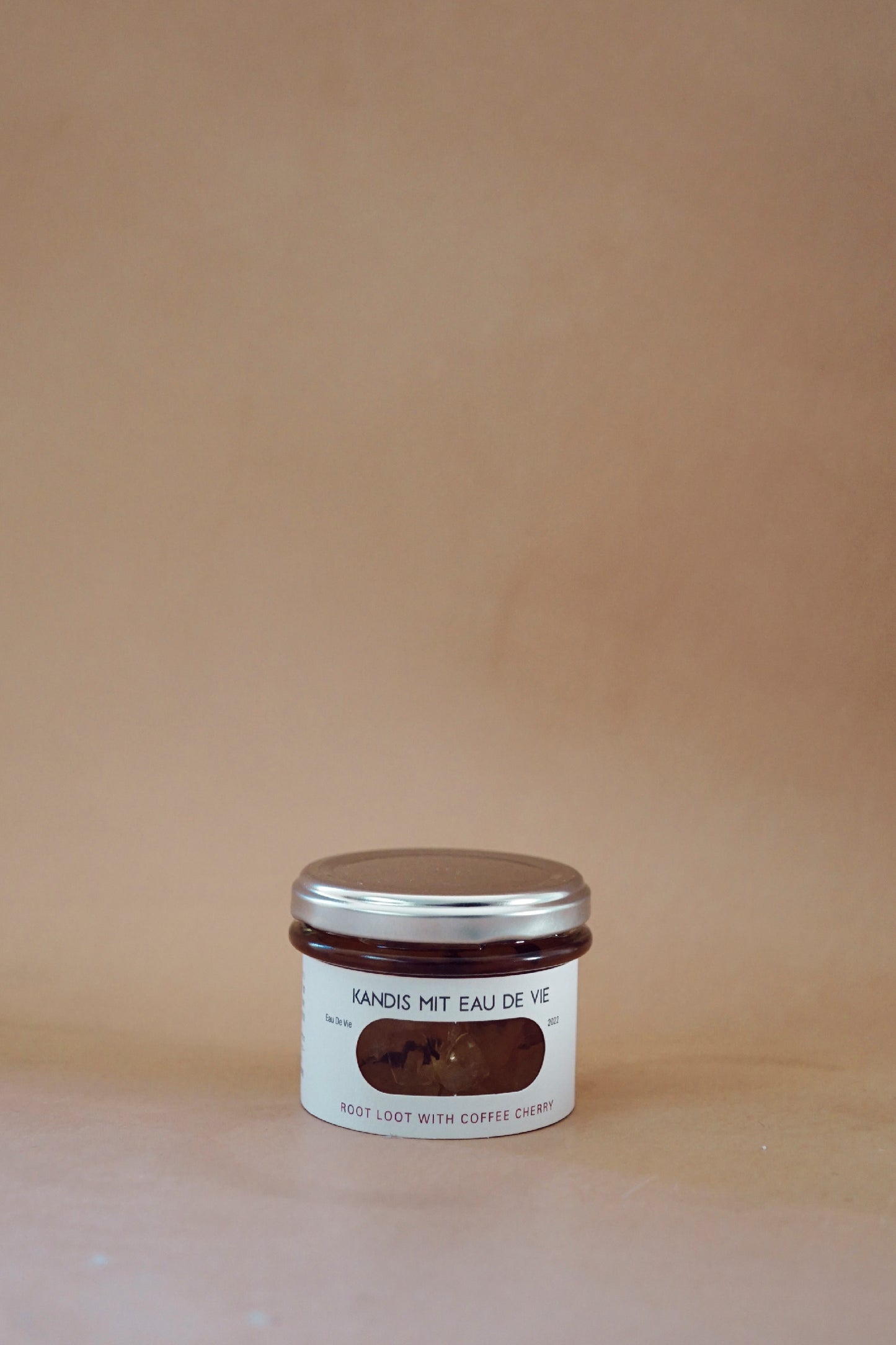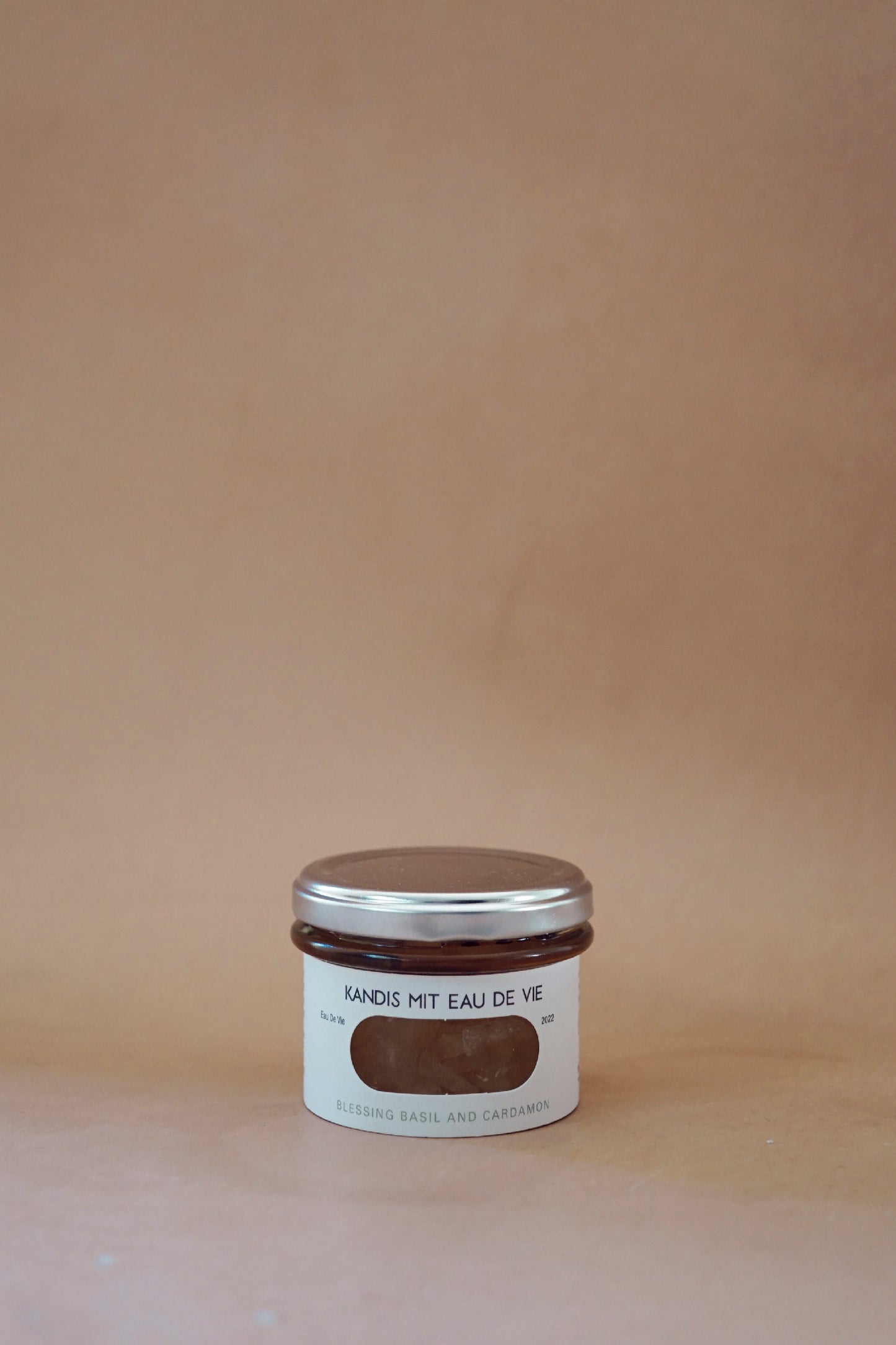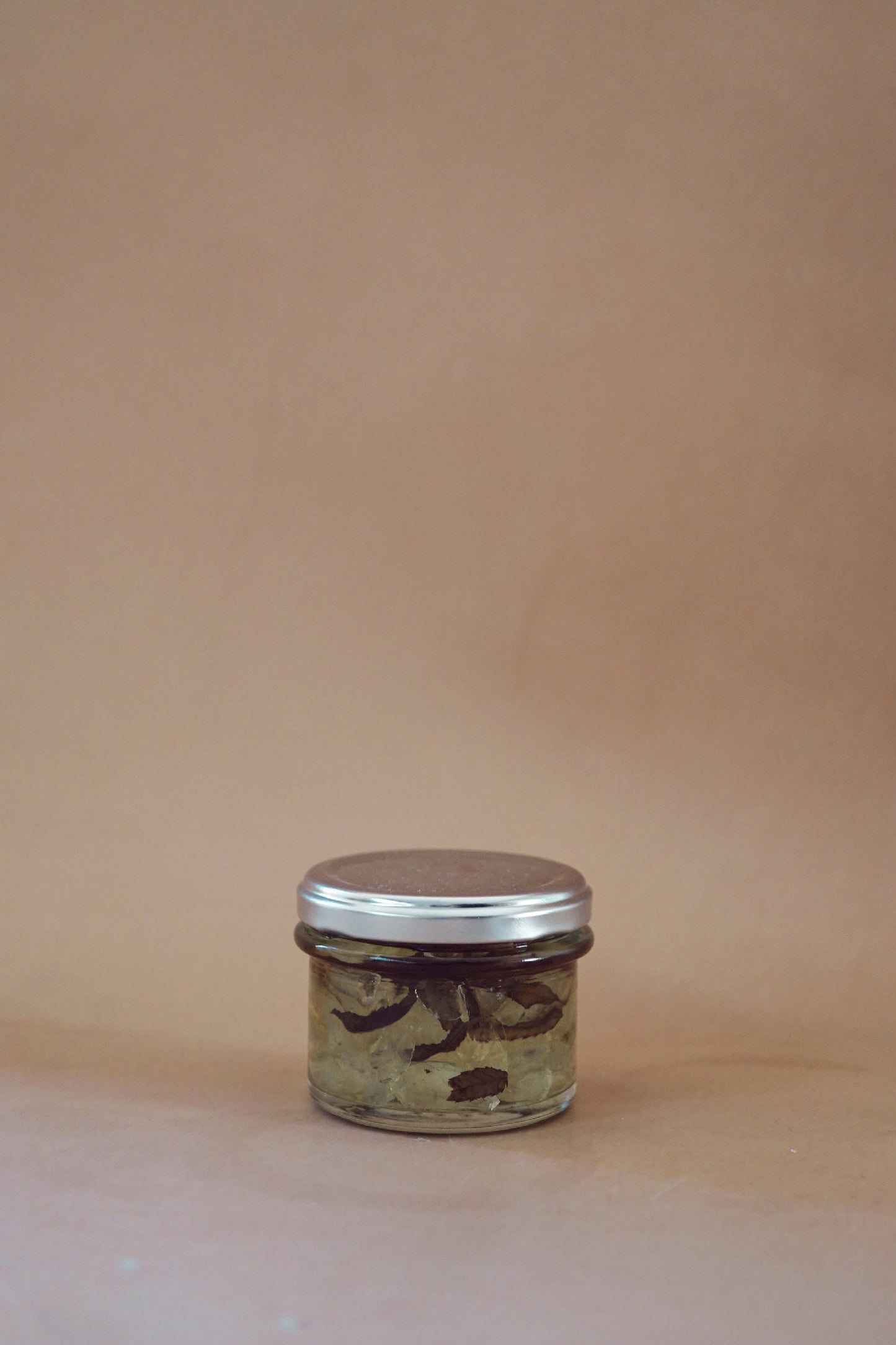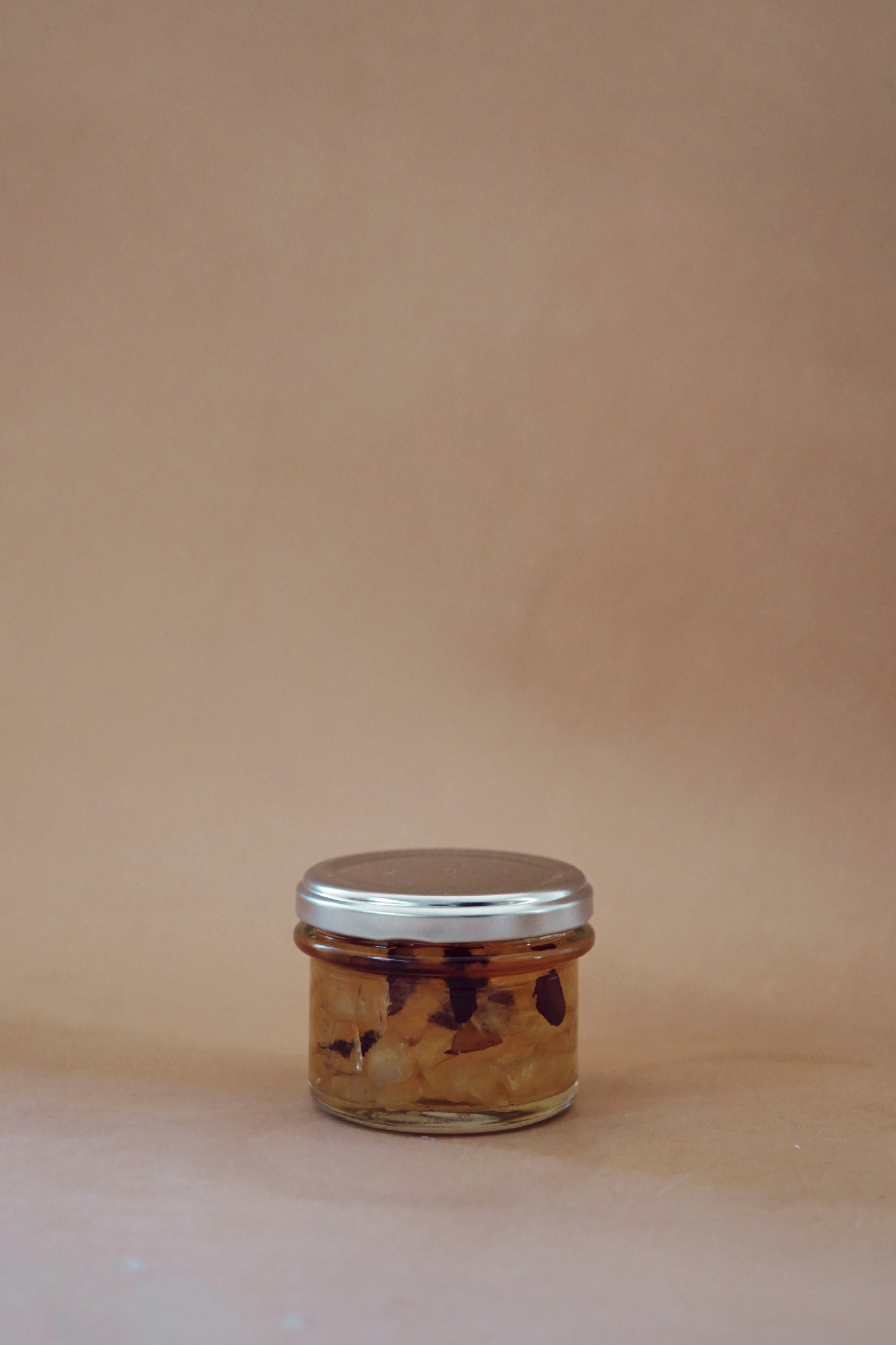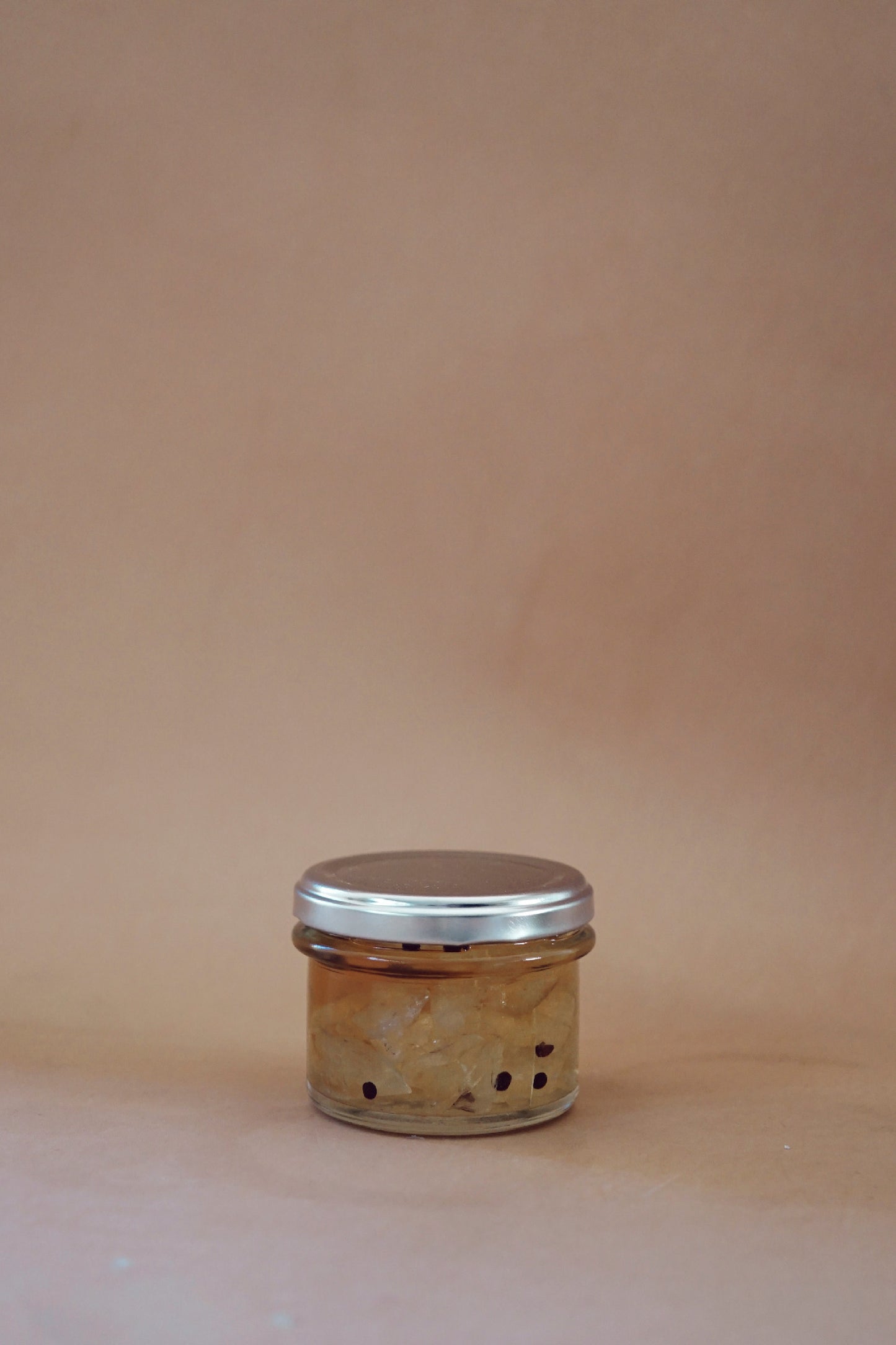 ---
mitosaya薬草園蒸留所
〒298-0216
千葉県夷隅郡大多喜町大多喜486
e-mail. cs@mitosaya.com
tel. 0470 64 6041
mitosaya botanical distillery
486 Otaki, Otaki-machi, Isumi-gun, Chiba 298-0216 Japan
e-mail. cs@mitosaya.com
tel. +81(0)470 64 6041