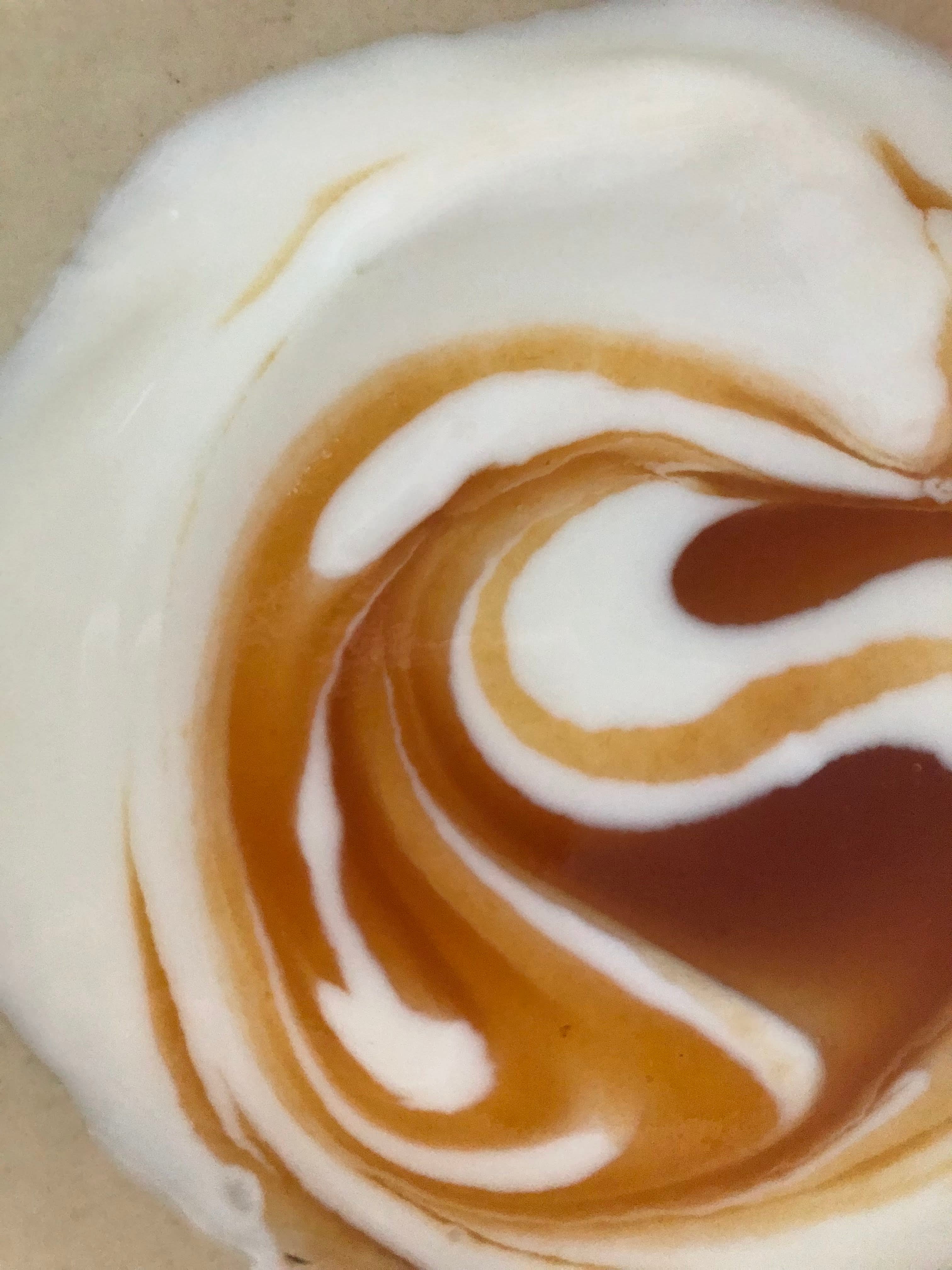 7/29(金)21:00〜販売開始
大多喜の山間に住む君塚さんのお宅の自然栽培の梅を毎年収穫させてもらっています。
お酒に仕込む中の一部をわけてもらい、さらにmitosayaの梅の木から毎日落ちてくる梅を拾って集めた梅を加えて、冷蔵庫でゆっくりゆっくり追熟させました。実が柔らかくなり、薄皮の中でもうジャムになってしまってもおかしくないほどにするために毎日様子をみては、まだかまだかと待ちました。
この完熟の梅に、庭で採った山桃の鮮やかなピンク色のシロップでさらっと仕上げます。
透明感のある色合いは優しく、梅特有のどっしりしたジャムと比べても、とっても軽やかに仕上がったと思っています。仕上げにはmitosayaの「Ume Damono」をたっぷりと。
トーストしたパンに、ヨーグルトやゼリーのトッピングにも美しい色合いと香りを加えることができます。
原材料:梅(大多喜)、山桃(mitosaya)、グラニュー糖、「Ume Damono」(蒸留酒 / mitosaya)
内容量:140ml
お一人様あたり1商品(1サイズ)につき2点まで。
29 July (Fri.) 21:00 - on sale
Every year we harvest naturally grown plums from the home of Mr. Kimizuka, who lives in the mountains of Otaki.
We were given a portion of the plums to be used in making sake, and we let them ripen slowly and gently in the refrigerator along with plums collected from the plums that fall from the mitosaya's plum trees every day. Every day, we watched and waited for the plums to soften so that they would be ready to be turned into jam inside their thin skins.
These ripe plums are lightly finished with a bright pink syrup of mountain peaches from our garden.
The translucent color is gentle, and I think the result is very light compared to the chunky jam characteristic of plums. The finishing touch is a generous dollop of "Ume Damono" from mitosaya.
It also adds a beautiful color and aroma to toasted bread, yogurt, and jelly toppings.
Ingredients: Nanko ume (Otaki), mountain peaches (mitosaya), granulated sugar, "Ume Damono" (distilled spirit/mitosaya)
Contents: 140ml
Purchase quantity is limited to two items per product, per size.
Regular price
Sale price
¥1,080
Unit price
per
In Stock
Out of Stock
View full details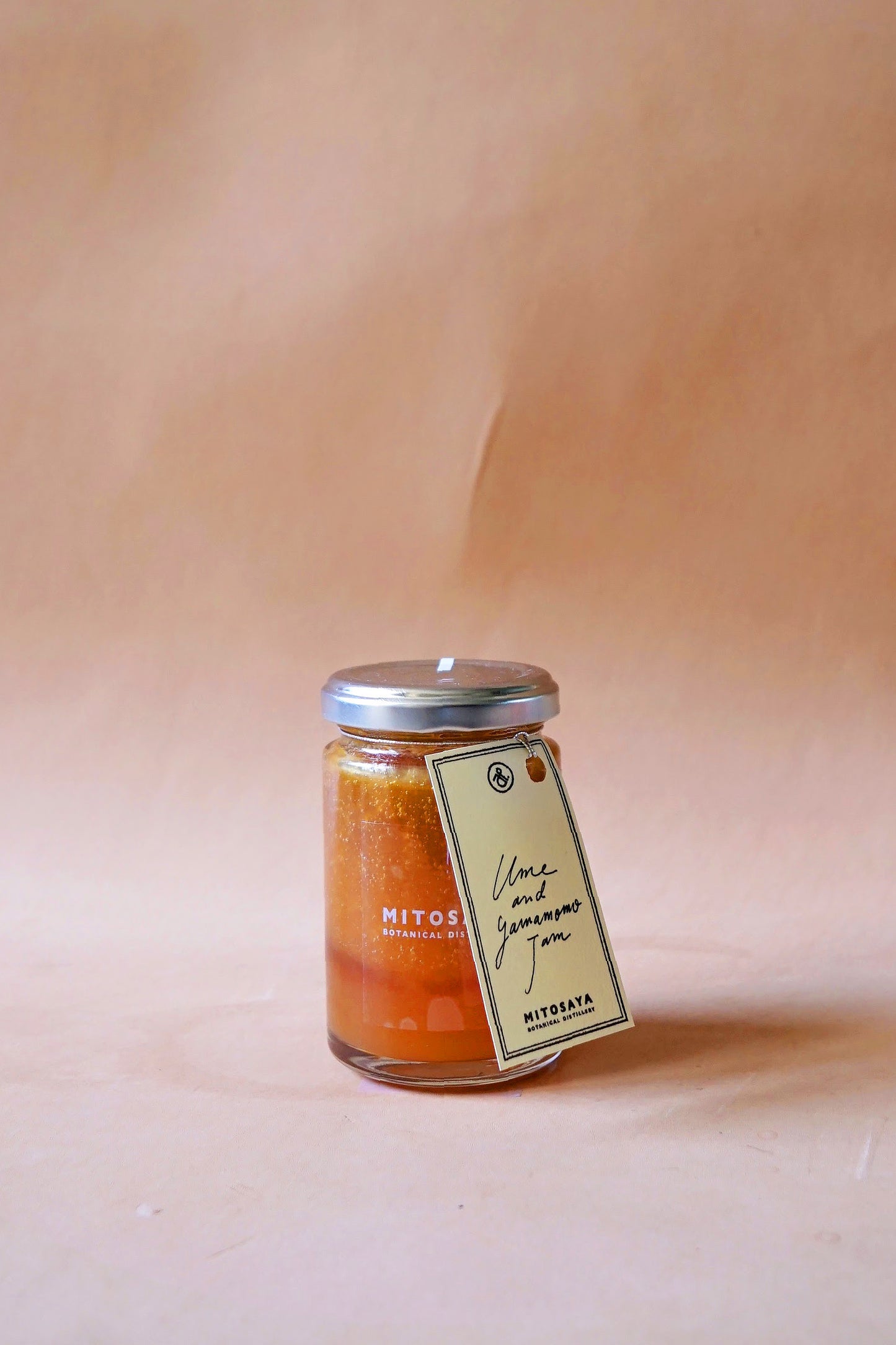 ---
mitosaya薬草園蒸留所
〒298-0216
千葉県夷隅郡大多喜町大多喜486
e-mail. cs@mitosaya.com
tel. 0470 64 6041
mitosaya botanical distillery
486 Otaki, Otaki-machi, Isumi-gun, Chiba 298-0216 Japan
e-mail. cs@mitosaya.com
tel. +81(0)470 64 6041