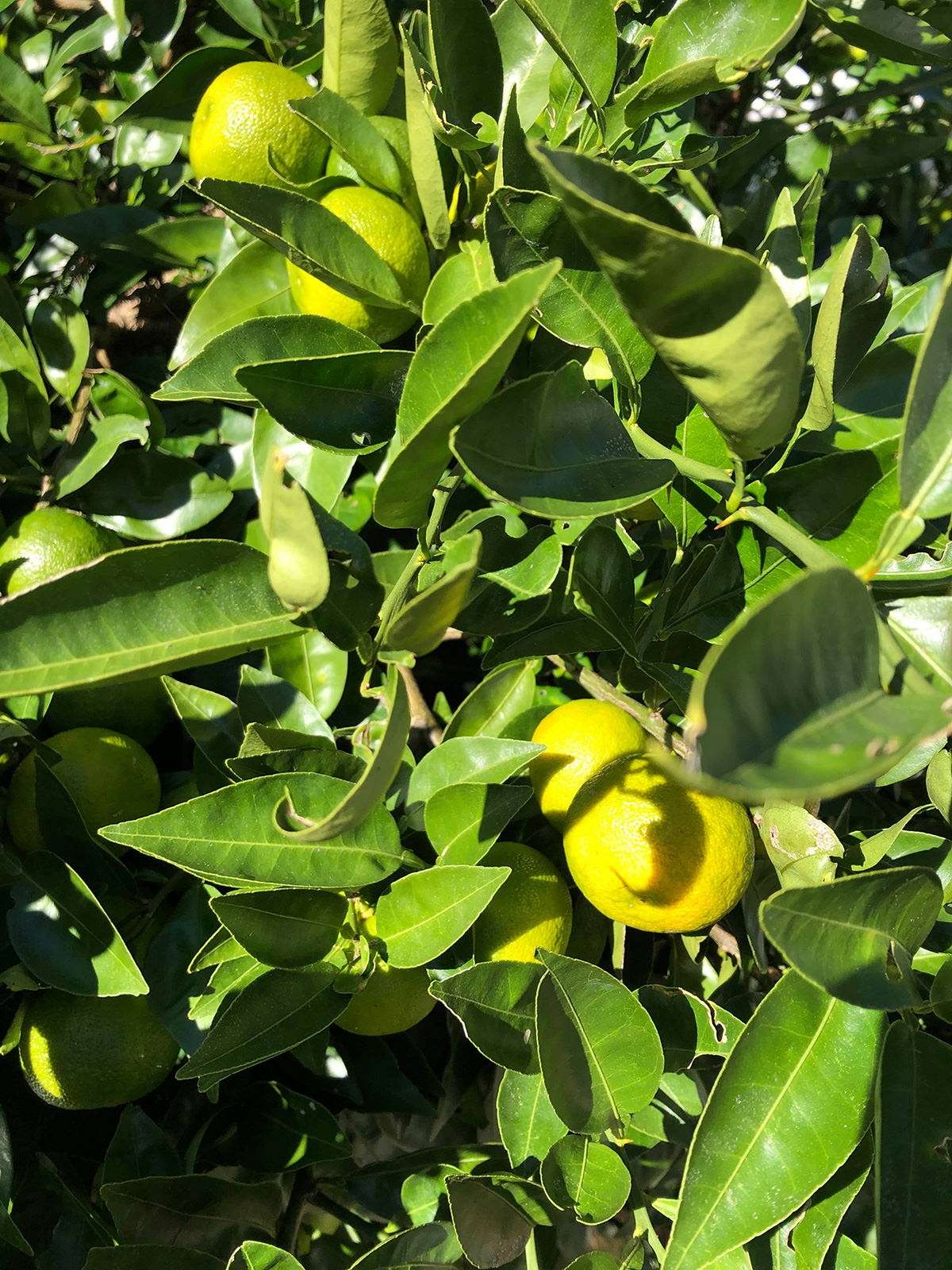 Grape, Green tea, and Sudachi Jam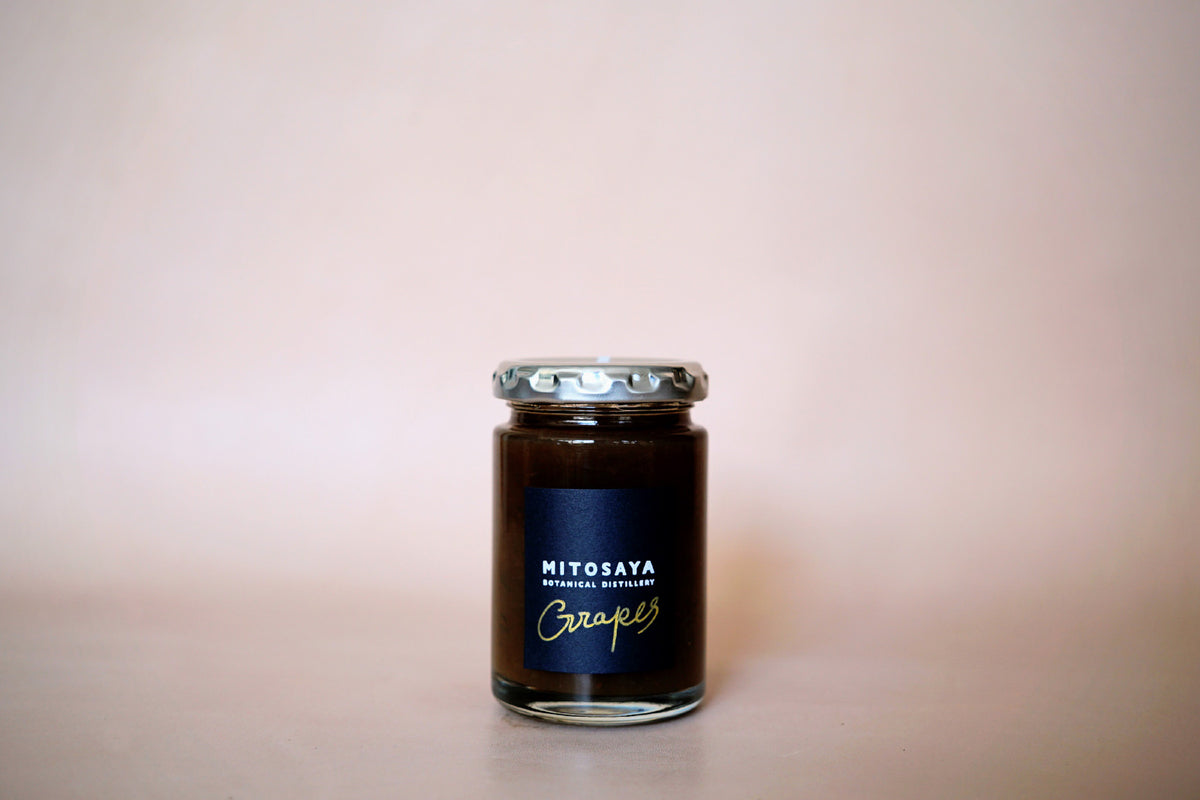 ぶどうの穏やかな味わいに、何を足していこうかと考えているうちにたどりついたのが緑茶とすだちの、グリーンな香りでした。ちょうどご近所さんのお庭にたわわになるすだちをわけていただく機会があり、その組み合わせを思いつきました。もちろん無農薬、ご主人の愛情たっぷりに育てられたすだちを、ぜひ使いたい。
ぶどうを煮込む際に贅沢にも緑茶一番茶をくわえ低温で香りをうつし、煮込みの最後の仕上げにグラインダーで繊細にすりおろしたすだちの皮と果汁をたっぷりと加えました。
仕上げの香りに選んだのは「HEBESU HYUGA」、ヘベスの香りでさらに柑橘のしっかりとした輪郭をジャムに与え、複雑な味わいの層ができました。焼き菓子を盛り付けたお皿にひとさじ、絵を描くように添えてみてください。
もちろん、ヨーグルトやパンにも。そして、和菓子との組み合わせも良いのではないでしょうか。
原材料:ぶどう(ヴェルデレー種)、砂糖、緑茶(安間製茶/静岡)、すだち(大多喜)、ペクチン(りんご由来)、HEBESU HYUGA
内容量:140g
As I was thinking about what to add to the mild flavor of the grapes, I came up with the green flavor of green tea and sudachi. I came up with the combination of green tea and sudachi (citrus fruit) when I had a chance to pick up a bunch of sudachi (citrus fruit) from my neighbor's garden. Of course, I wanted to use sudachi, which is grown without pesticides and with a lot of love by the owner.
When I stewed the grapes, I added a luxurious amount of first green tea to the stew to give it a low temperature aroma, and to finish the stew, I delicately grated the sudachi peel and juice in a grinder.
For the finishing touch, I chose HEBESU HYUGA. The aroma of HEBESU gives the jam a strong citrus profile, creating a complex layer of flavor. Try adding a spoonful to a plate of baked goods as if you were painting a picture.
Of course, it can also be used with yogurt and bread. And it would also be a good combination with Japanese sweets.
Ingredients: Grapes (Verdelay variety), sugar, green tea (Anma Seicha/Shizuoka), sudachi (Otaki), pectin (derived from apples), HEBESU HYUGA
Contents: 140g
Regular price
Sale price
¥1,404
Unit price
per
In Stock
Out of Stock
View full details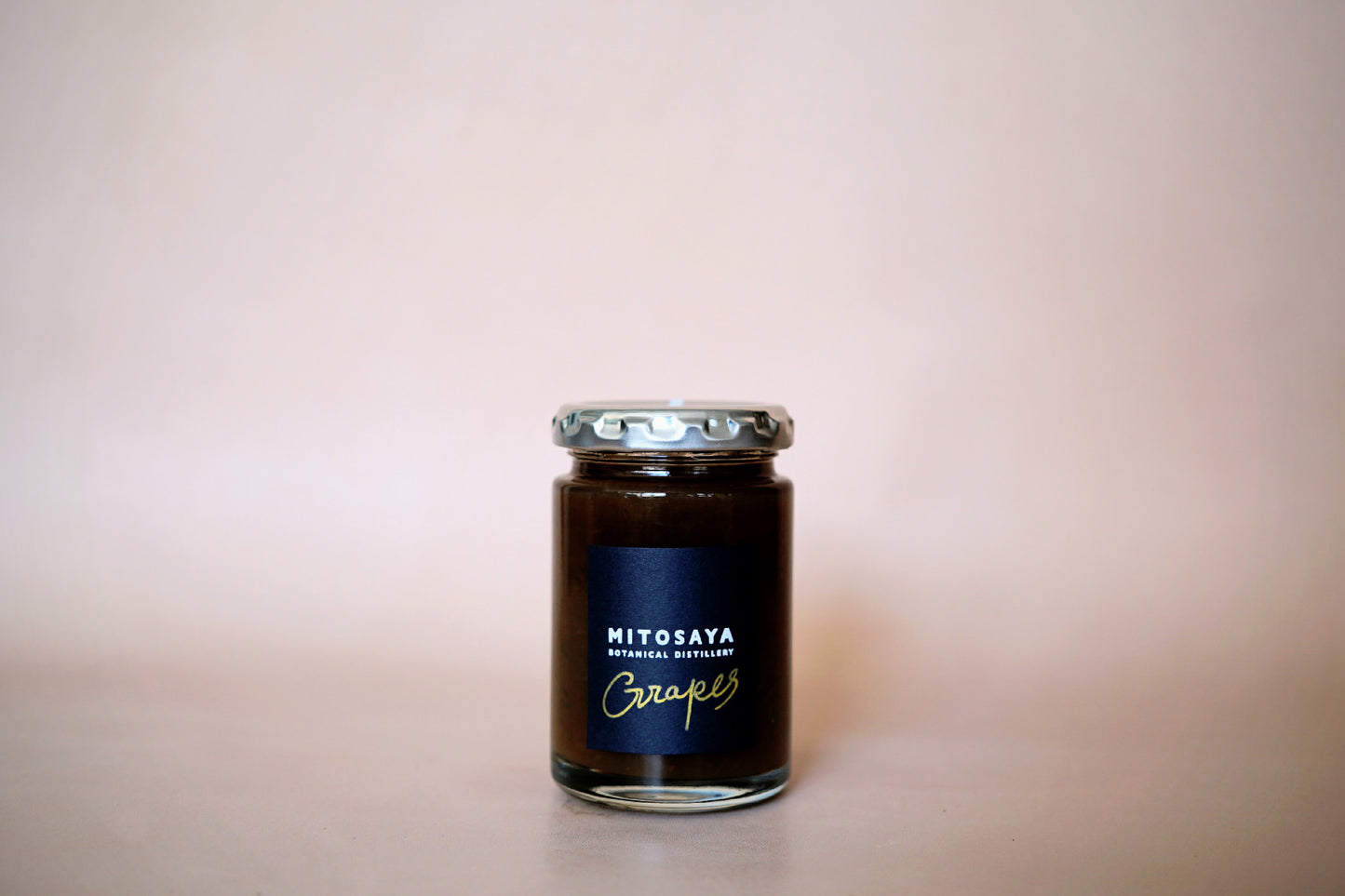 ---
mitosaya薬草園蒸留所
〒298-0216
千葉県夷隅郡大多喜町大多喜486
e-mail. cs@mitosaya.com
tel. 0470 64 6041
mitosaya botanical distillery
486 Otaki, Otaki-machi, Isumi-gun, Chiba 298-0216 Japan
e-mail. cs@mitosaya.com
tel. +81(0)470 64 6041