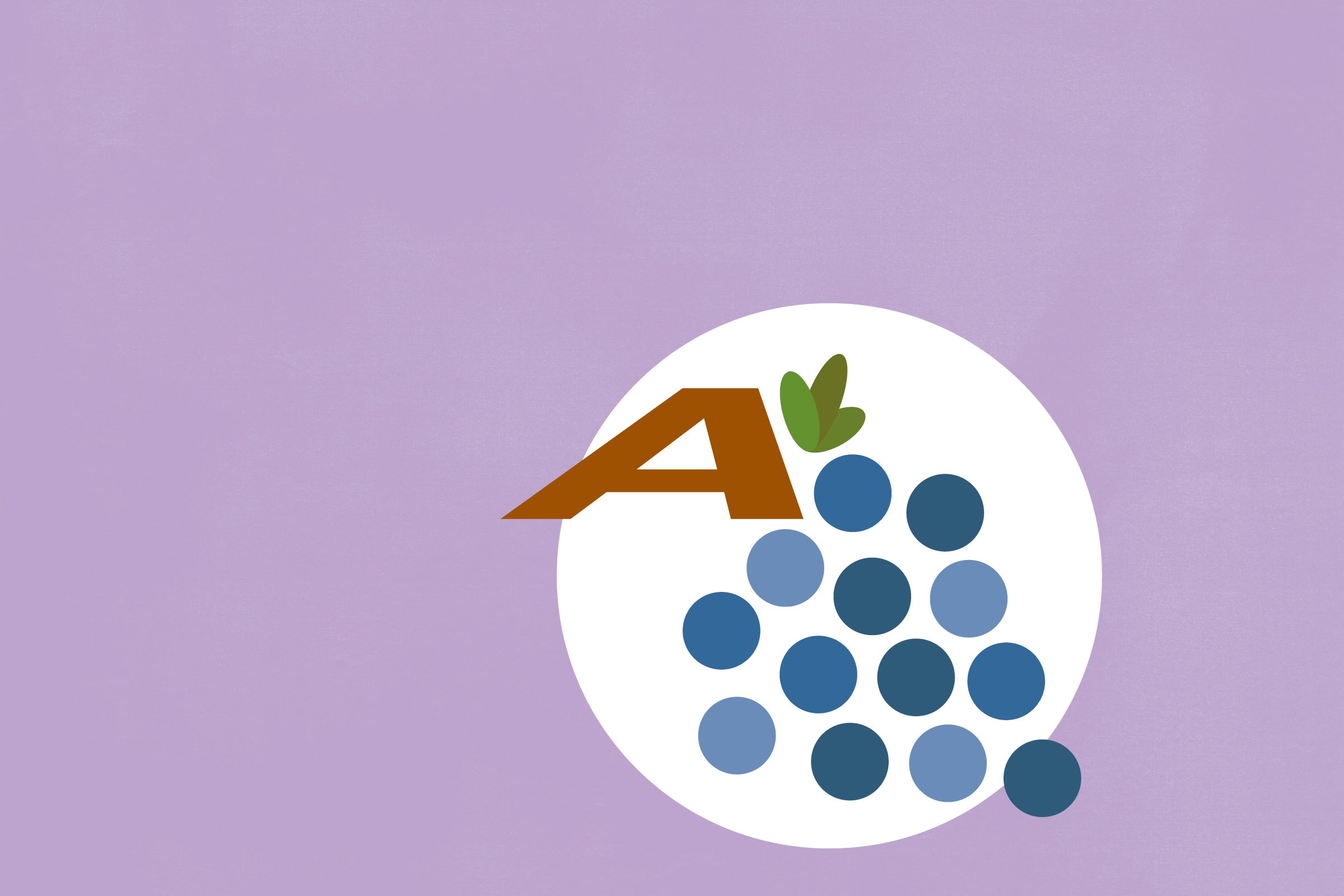 SHOP
EAU DE VIE
IN STOCK
NEW ARRIVAL
164 BAILEY A COMPOSE
Pure Muscat Bailey A Distillation
44.0% vol
100ml ¥2,750 In Stock
500ml ¥11,000 In Stock
10/22(日)10:00〜販売開始
毎年ぶどうの収穫に伺っている山梨県韮崎市穂坂町。茅ヶ岳山麓に広がる日の長く当たるなだらかな敷地にぶどう畑が連なる名産地です。この場所で2020年〜22年の3年間収穫した日本の赤ワイン品種、マスカット・ベリーAのオードヴィーとグラッパを一つにしました。
2020年、21年は自分たちでぶどうの醸造から手掛け蒸留したもの。2022年は紫藝醸造で搾ったヴィナッチャ(しぼりかす)を再発酵させて蒸留したもの。それぞれはわずかな量ですが、組み合わせることによって、柔らかな甘味と華やかな香りの重なる新しい魅力が生まれました。
より純度高く味合うために、樽熟成せずにガラスフラスコでそれぞれ1年〜2年ほど熟成させています。
スペインではオルホ、ギリシャではラキア、もちろんグラッパやマールも。世界中で飲まれているぶどうやヴィナッチャを用いた蒸留酒に、ベリーAか奏でる新しい曲をお届けします。

仕様
品目:ブランデー
原材料:ぶどう(山梨県産)
アルコール度数:44%
容量:110ml / 500ml
アートワーク:サム・ゲンデル / マルセラ・チトリノヴィッチ
お一人様あたり1商品(1サイズ)につき2点まで。
22 October (Sun.) 10:00 - on sale
Hosaka-cho, Nirasaki City, Yamanashi Prefecture, where we visit every year to harvest grapes. Hosaka-cho, Nirasaki City, Yamanashi Prefecture, is a famous grape-growing area with a row of vineyards on a gently sloping site that stretches along the foot of Chigatake Mountain, where the sun shines for a long time. We have brought together eau-de-vie and grappa of Muscat Berry A, a Japanese red wine variety harvested here for three years from 2020 to 22.
In 2020 and 21, we handled and distilled the grapes ourselves; in 2022, we re-fermented and distilled the vinaccia (squeezed lees) from the Shigei vinification. Although each is only a small amount, the combination of the two has created a new charm with a combination of soft sweetness and gorgeous aroma.
In order to ensure the purity of the flavor, each is aged in glass flasks for one to two years without aging in barrels.
Orujo in Spain, rakia in Greece, and of course, grappa and marl. It is our desire to bring a new song to spirits made from grapes and vinaccia, which are drunk all over the world.
SPECIFICATIONS
Type:Brandy
Ingredients:Grapes (Yamanashi Prefecture)
Alcohol content: 44%
Volume:110ml / 500ml
Artwork : Sam Gendel / Marcella Cytrynowicz
Purchase quantity is limited to two items per product, per size.
Regular price
Sale price
¥2,750
Unit price
per
In Stock
Out of Stock
View full details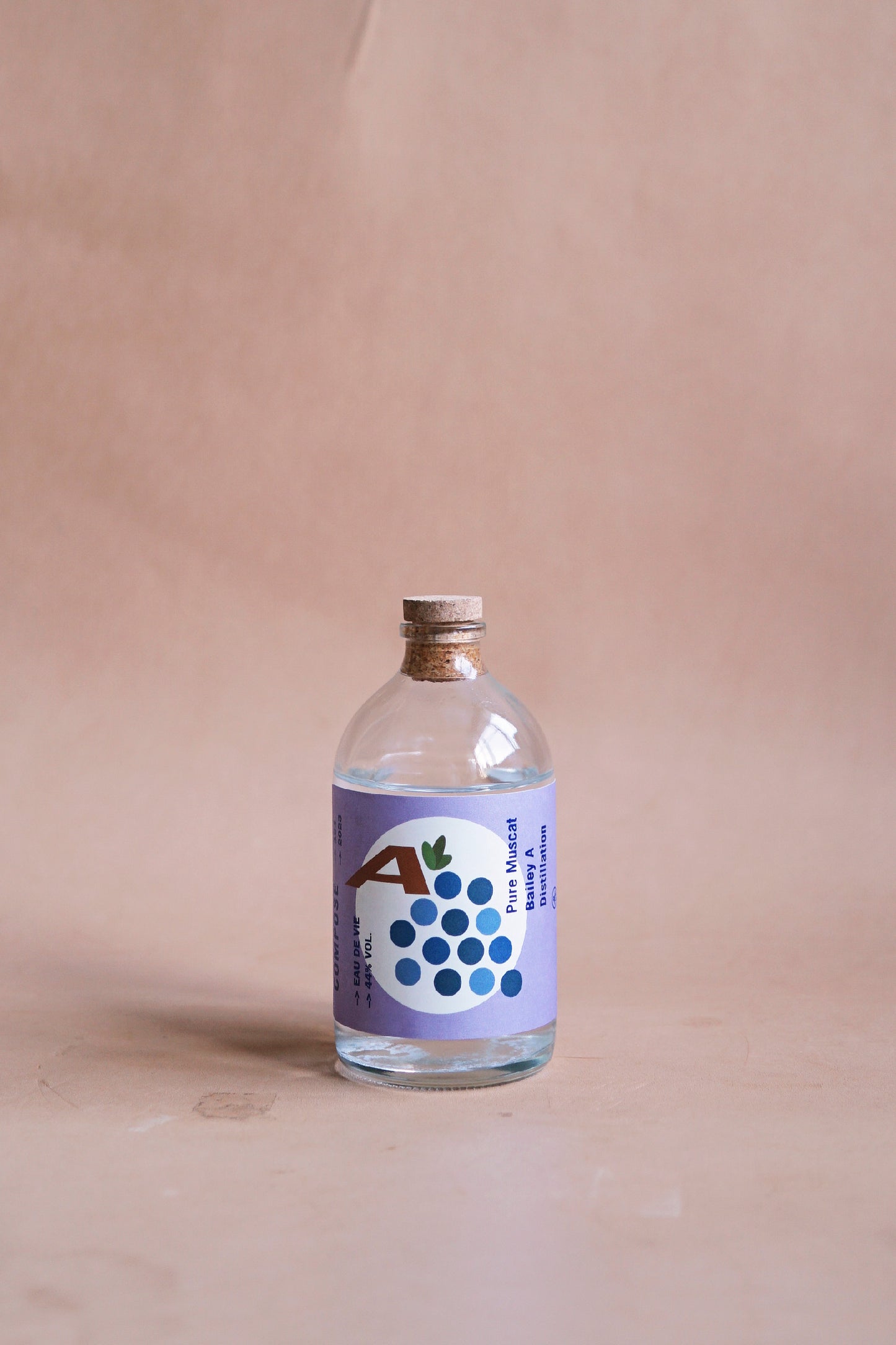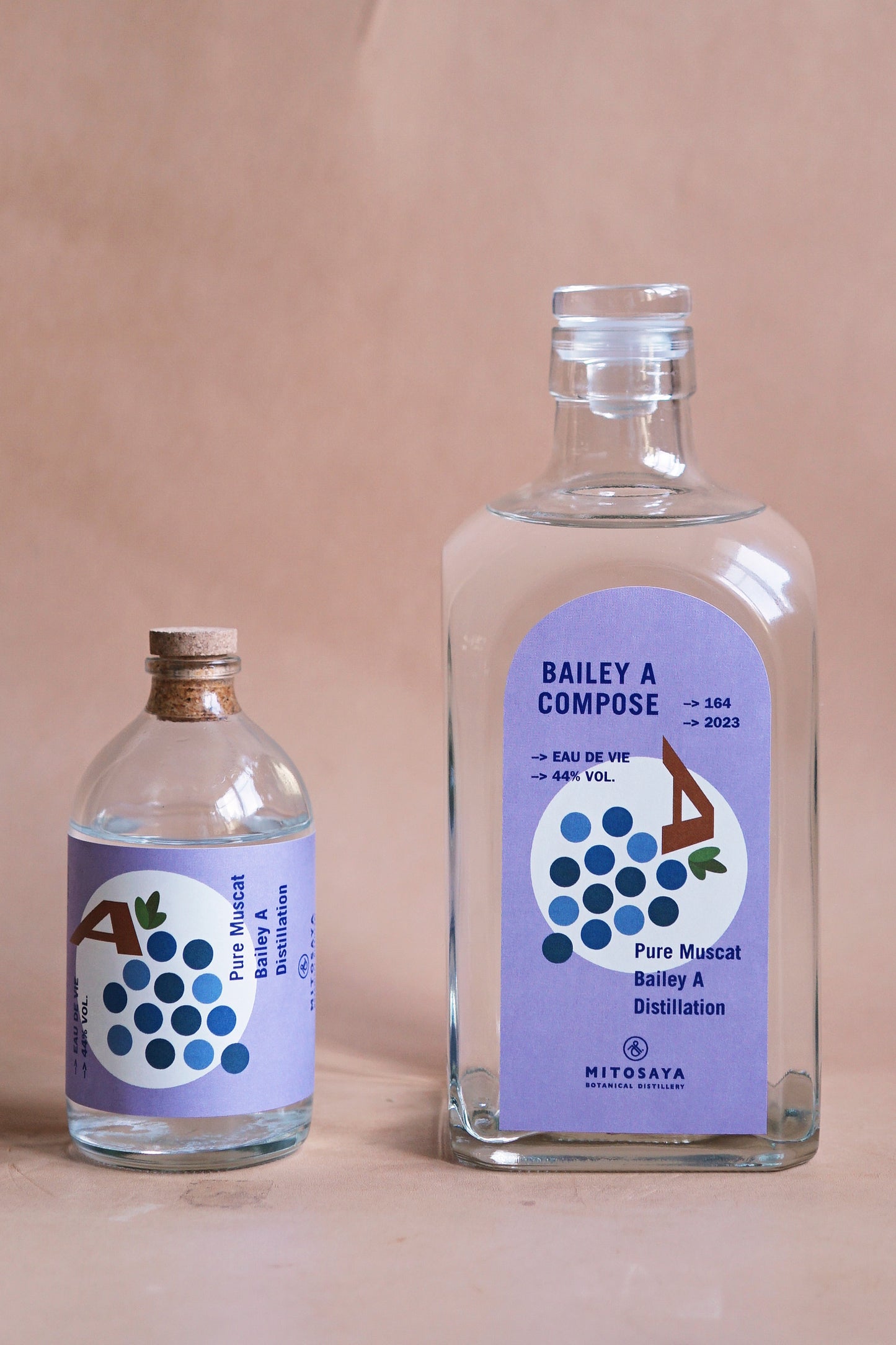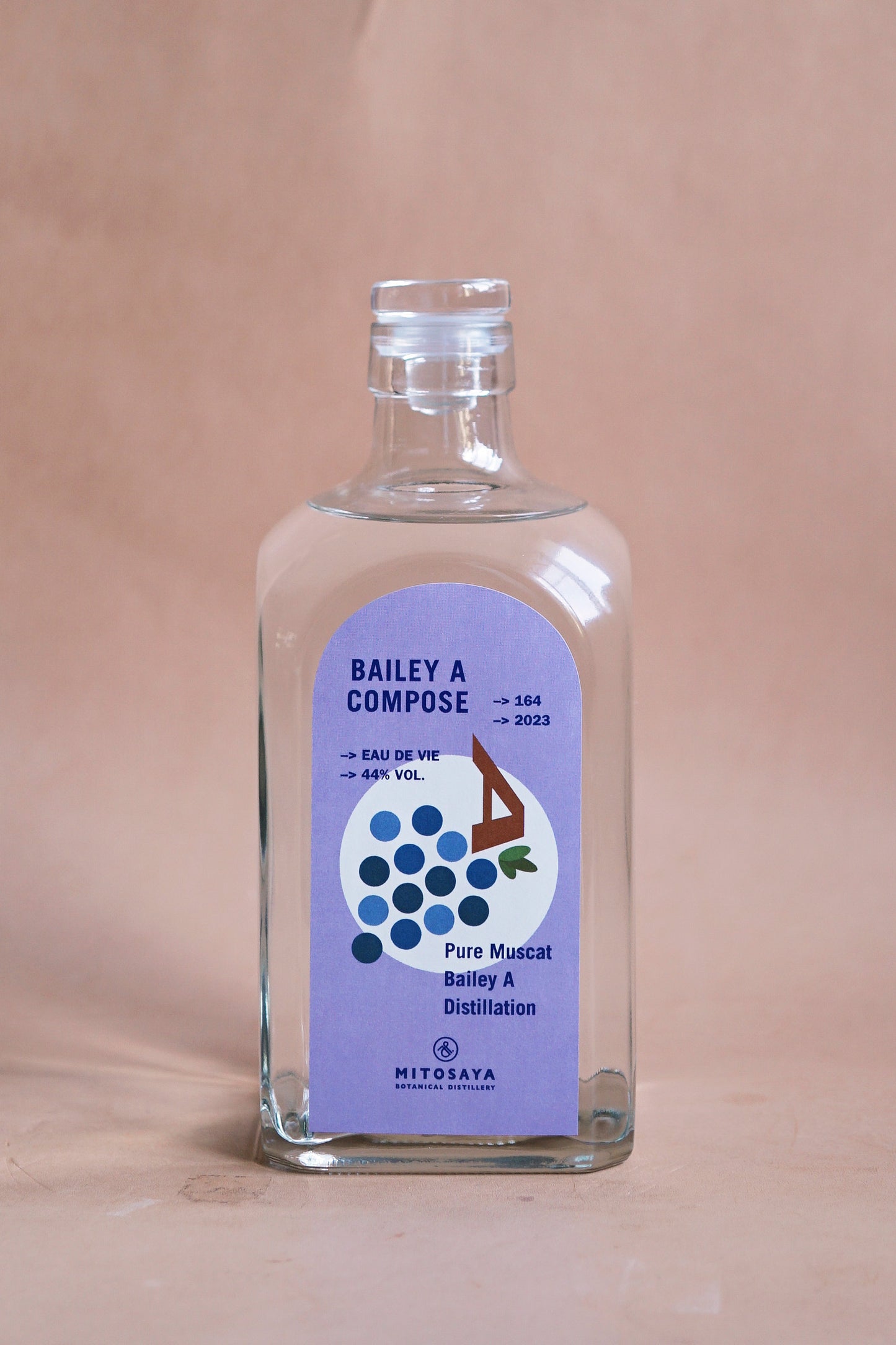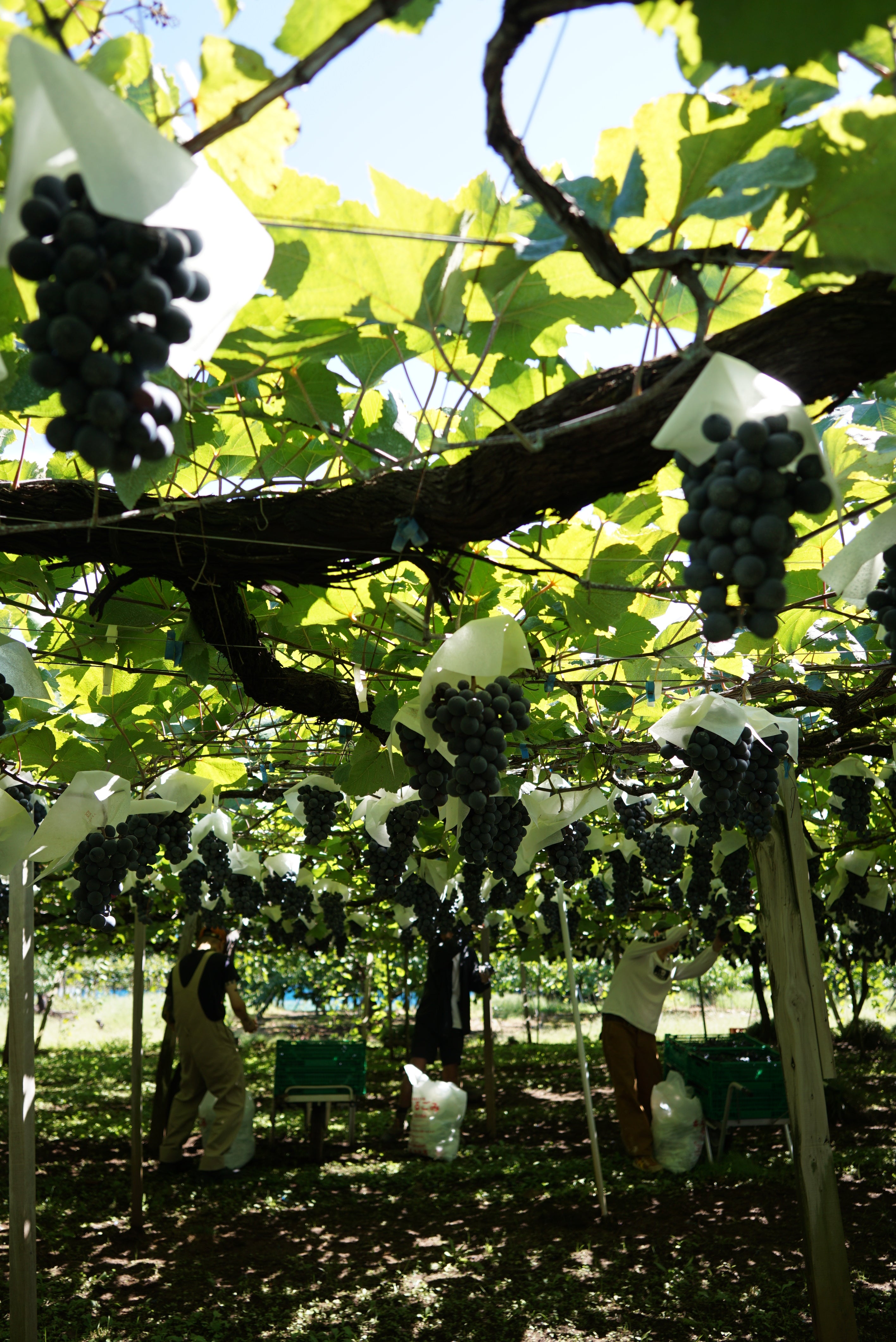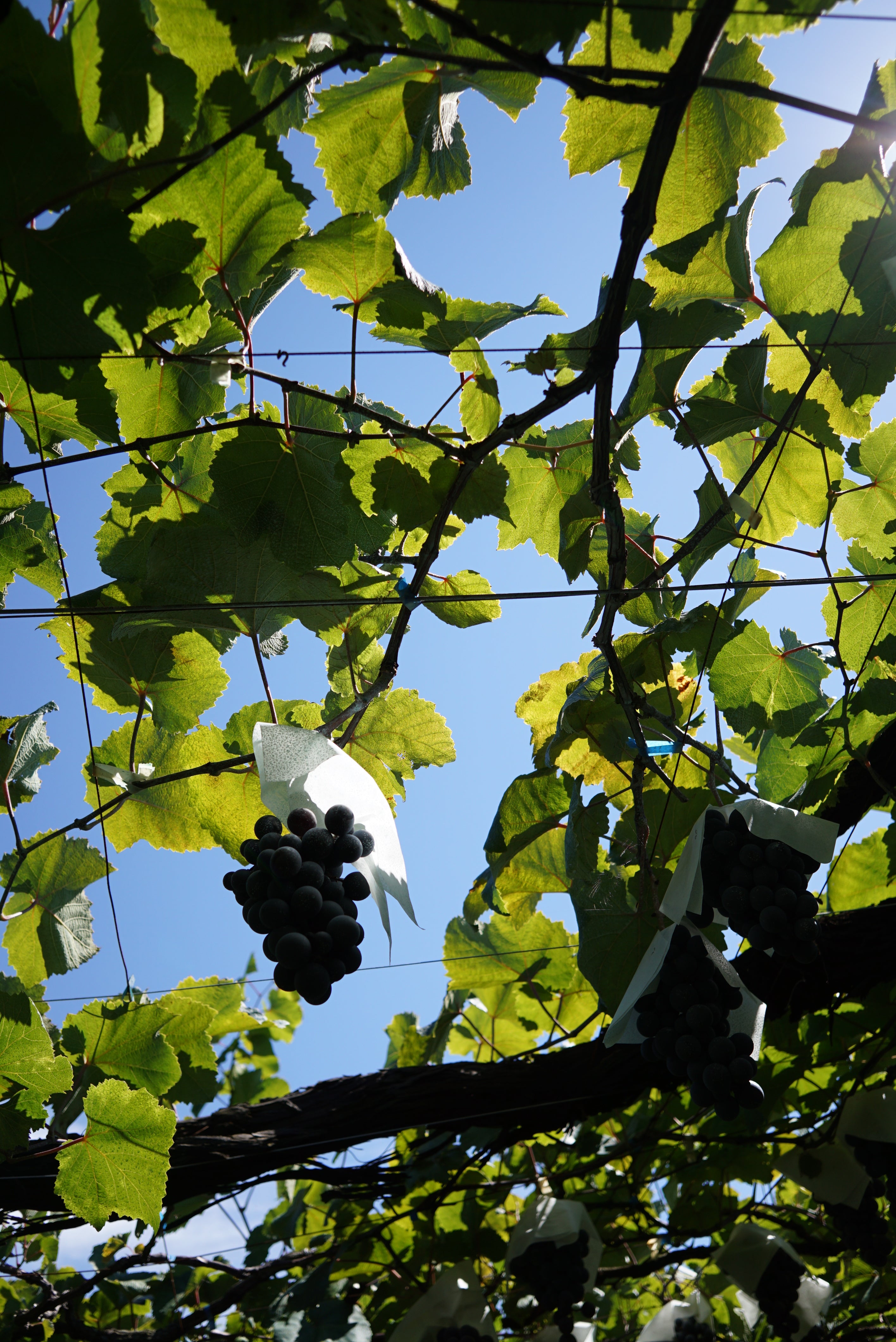 ---
mitosaya薬草園蒸留所
〒298-0216
千葉県夷隅郡大多喜町大多喜486
e-mail. cs@mitosaya.com
tel. 0470 64 6041
mitosaya botanical distillery
486 Otaki, Otaki-machi, Isumi-gun, Chiba 298-0216 Japan
e-mail. cs@mitosaya.com
tel. +81(0)470 64 6041