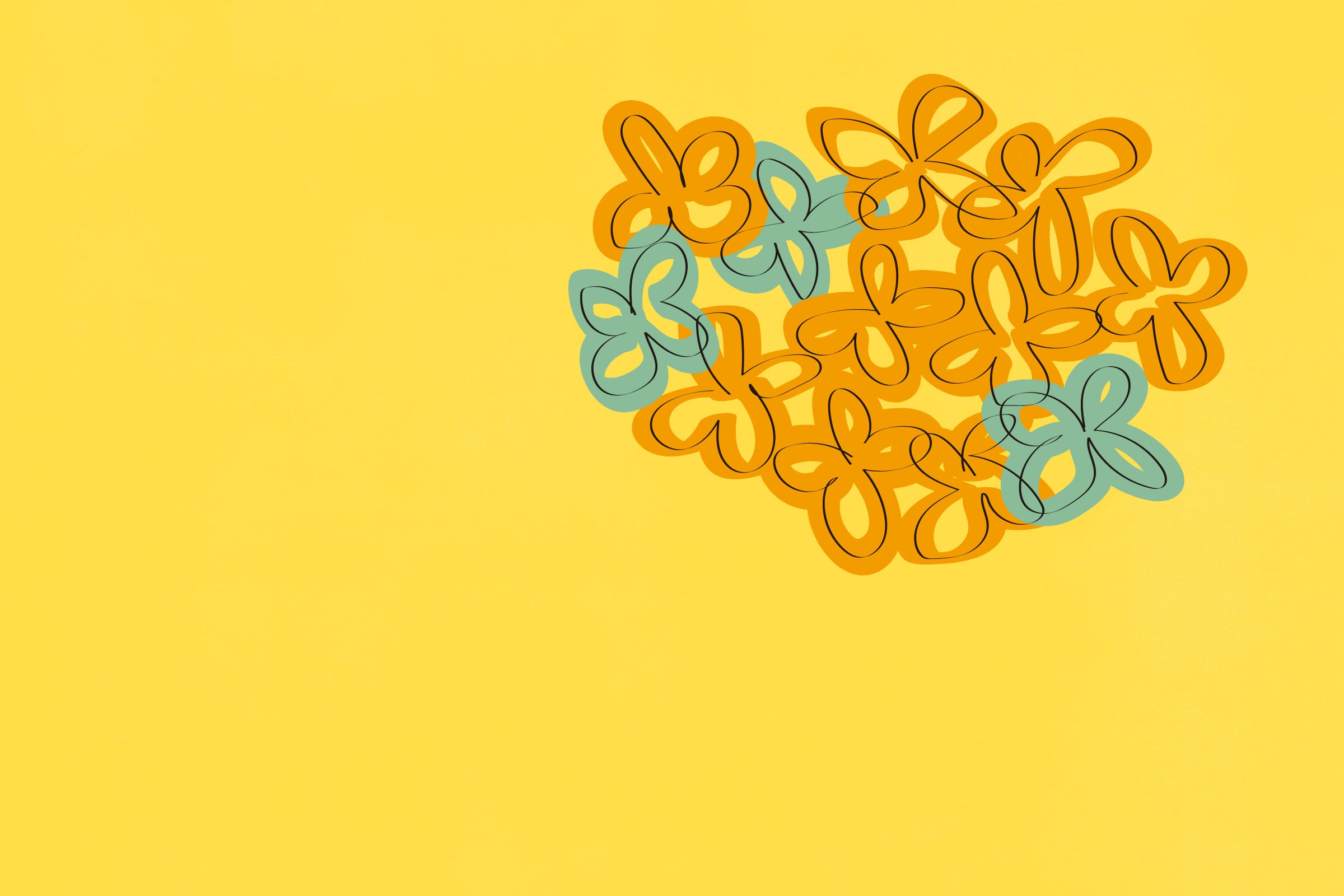 SHOP
EAU DE VIE
LIQUEUR
NEW ARRIVAL
162 桂花陳酒
Verdelé Elixir with Scented Osmanthus
13.0% vol
100ml ¥1,760 Out of Stock
500ml ¥5,720 Out of Stock
10/22(日)10:00〜販売開始
「金木犀の花の香りが満開になる8月に醸造し、選別して放ち、祭壇に3年間封印してから良酒となり、甘くまろやかで、食欲を増進させ、心をリフレッシュさせる効果がある」
清朝初期に書かれた『帝都歳時記』という書物に、桂花陳酒のことが記されています。当時、桂花陳酒は皇室の厨房で醸造されたもので、王子や貴族が飲むためだけのものでした。
初めて商品化されたのは、フランス人醸造家を招き設立された北京の国有ワインメーカー、北京葡萄酒厂(北京ワイナリー)が、1959年の中華人民共和国建国10周年記念の贈答品として製造したものだそう。
この由緒ある桂花陳酒を、mitosayaに秋に咲く金木犀と、山形で採れたヴェルデレー種のワインと、そのワインを搾ったあと蒸留したグラッパから作りました。
手除梗で7割程度を潰しじっくり仕込んだワインは適度な酸味もありふくよかな味わい。2年間漬け込んだ金木犀の花を漬け込みました。淡く濁っている分、加糖は最低限にとどめドライで豊かな香りを楽しめます。
他の桂花陳酒のようにロックやソーダ割りはもちろんですが、ぜひそのまま、少し冷やしてワイングラスでお楽しみください。
仕様
品目:リキュール
原材料:ぶどう(山形県産)、金木犀の花、砂糖(アガベシュガー)
アルコール度数:13%
容量:110ml / 500ml
アートワーク:サム・ゲンデル / マルセラ・チトリノヴィッチ
お一人様あたり1商品(1サイズ)につき2点まで。
22 October (Sun.) 10:00 - on sale
It is brewed in August, when the fragrance of the fragrant osmanthus flowers is in full bloom, and then it is selected and released and sealed on an altar for three years before becoming a good wine.
Guihua Chenju is mentioned in a book titled "Chronicle of the Imperial Capital" written in the early Qing Dynasty. At that time, Guihua Chen wine was brewed in the imperial kitchens and was only for drinking by princes and nobles.
It was first commercialized by Beijing Winery, a state-owned winery in Beijing established by a French winemaker, as a gift to commemorate the 10th anniversary of the founding of the People's Republic of China in 1959.
This venerable Gui Hua Chen Shu is made from the autumnal golden osmanthus that blooms in mitosaya and Verdelay wine and brandy from Yamagata, Japan.
The wine, which is made by hand, is 70% destemmed and has a full-bodied taste with moderate acidity. The wine is lightly muddy, and the addition of sugar is kept to a minimum, so you can enjoy its dry and rich aroma.
It can be served on the rocks or with soda like other Guihua Chen Shu, but it is best enjoyed slightly chilled in a wine glass.
SPECIFICATIONS
Type:Liqueur
Ingredients:Grapes (Yamagata Prefecture), Kinmokusei flowers, sugar (agave sugar)
Alcohol content: 13%
Volume:110ml / 500ml
Artwork : Sam Gendel / Marcella Cytrynowicz
Purchase quantity is limited to two items per product, per size.
Regular price
Sale price
¥1,760
Unit price
per
In Stock
Out of Stock
View full details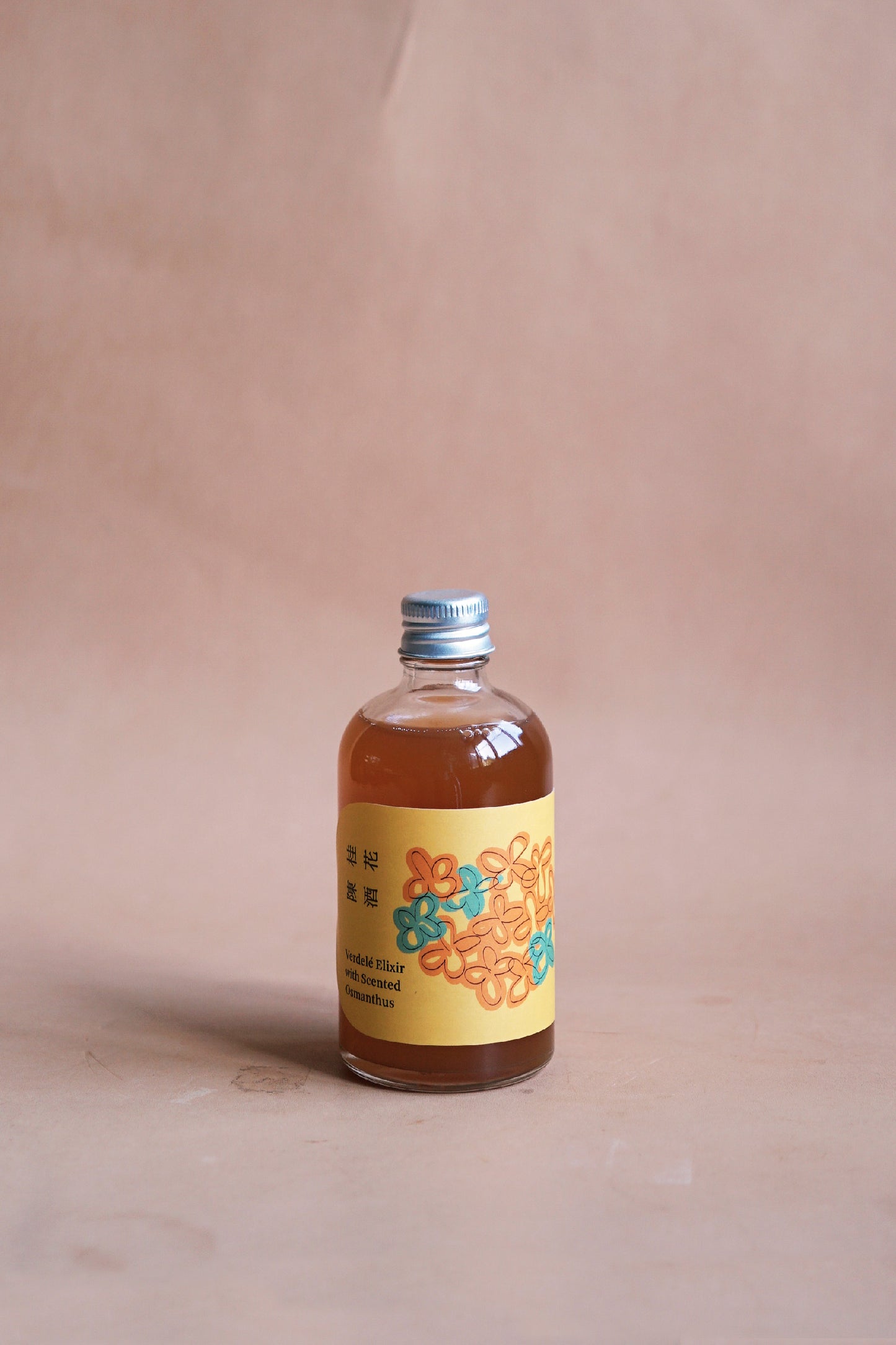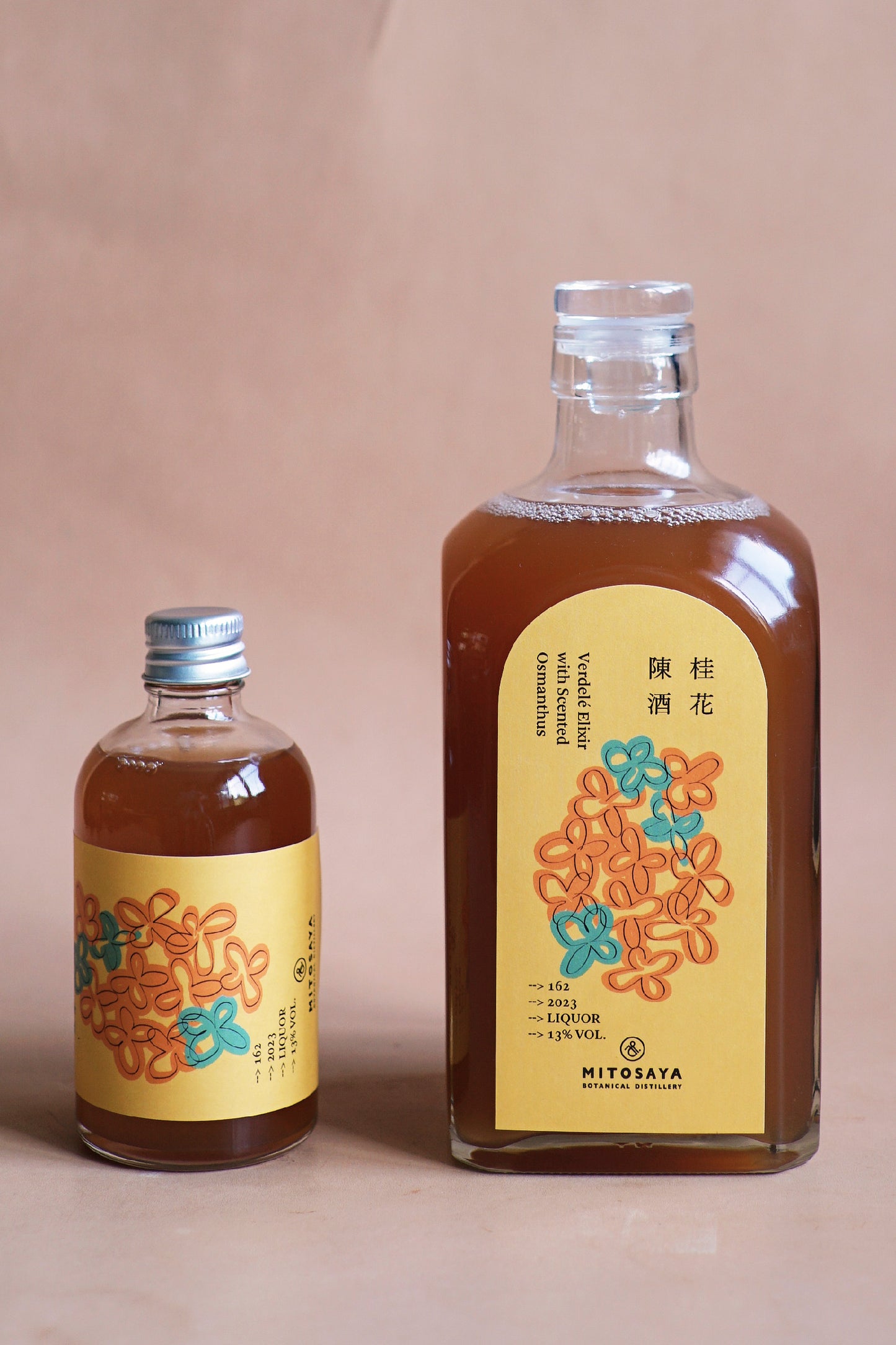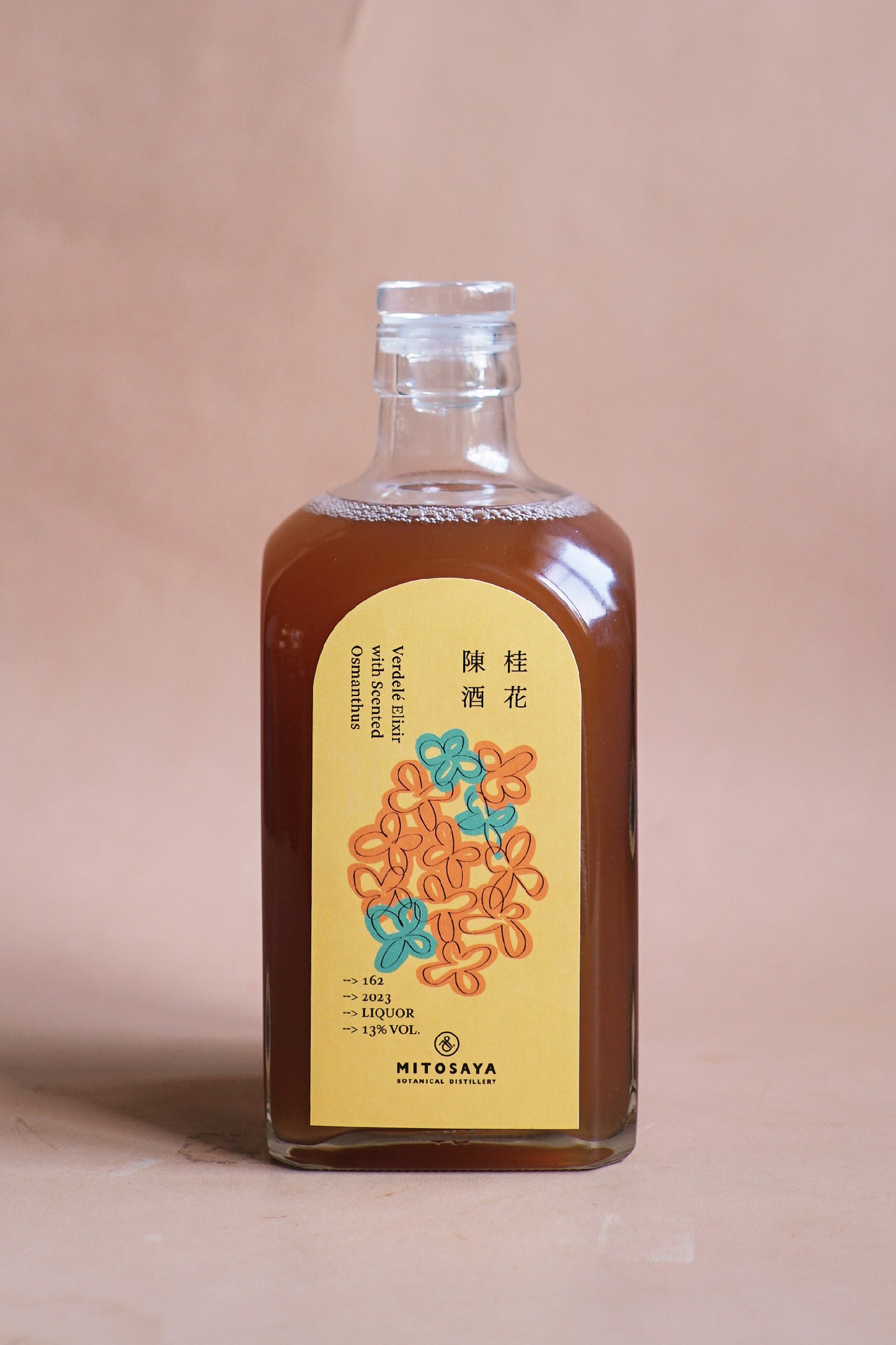 ---
mitosaya薬草園蒸留所
〒298-0216
千葉県夷隅郡大多喜町大多喜486
e-mail. cs@mitosaya.com
tel. 0470 64 6041
mitosaya botanical distillery
486 Otaki, Otaki-machi, Isumi-gun, Chiba 298-0216 Japan
e-mail. cs@mitosaya.com
tel. +81(0)470 64 6041