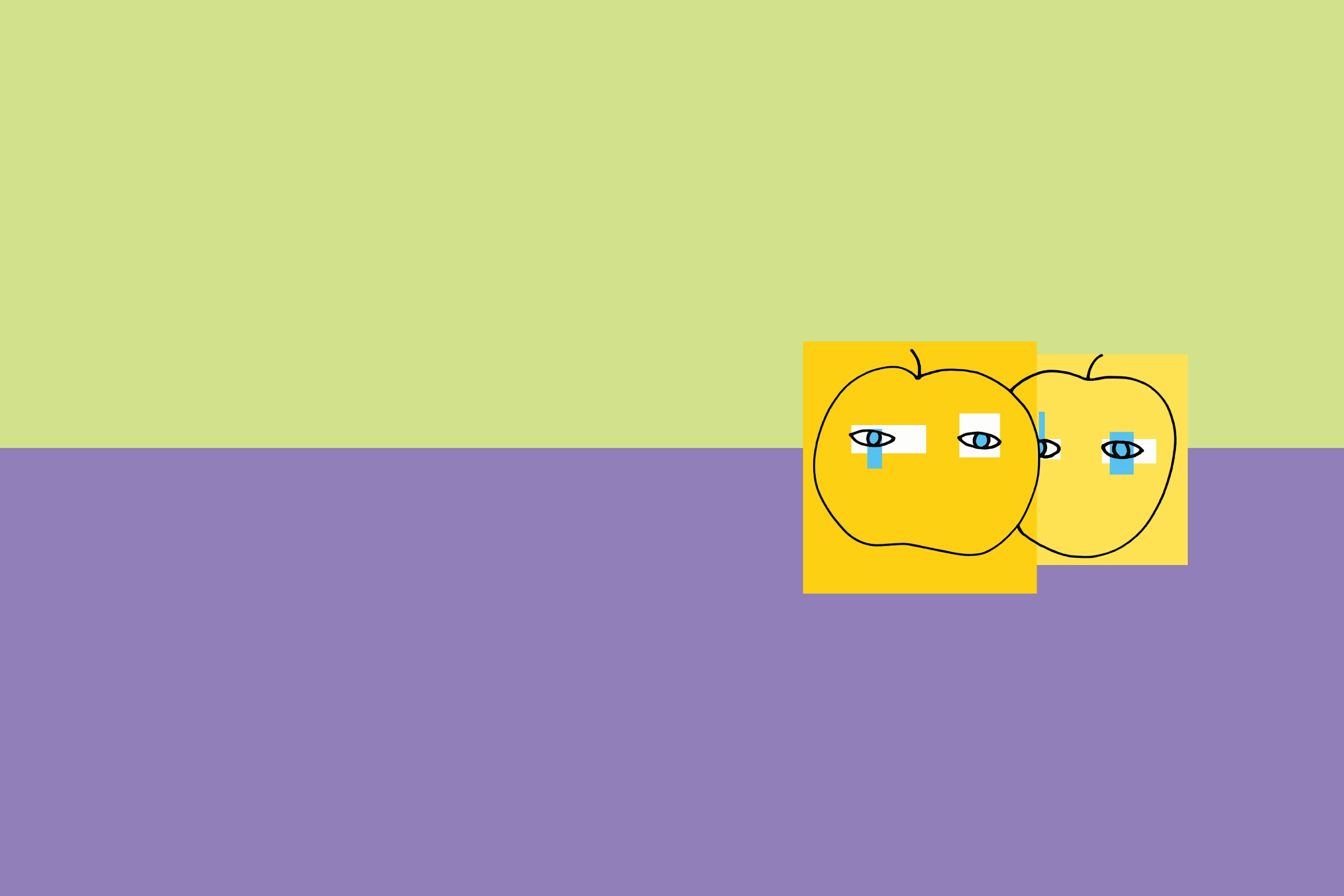 SHOP
EAU DE VIE
IN STOCK
NEW ARRIVAL
161 ISUMI HOSUI PEAR
Fermented in Kioke Barrel, Aged in Oak Barrel
44.0% vol
100ml ¥2,420 In Stock
500ml ¥9,680 In Stock
8/27(日)10:00〜販売開始
いすみ市岬地域の梨、豊水を吉野杉の木桶で仕込み、古いオーク樽で熟成した、梨のオードィーです。
海からも近い温暖な気候と豊かな土壌により梨栽培の盛んないすみ市岬町の梨は、袋をかけずに栽培されるため、夏の陽の光を存分に浴びたみずみずしい味わい、高い糖度が特徴です。
若手農家が集まり、朝に収穫したものをコンテナに集め、夕方に運びこむ。その量2.2トン。木桶に入れると爽やかな杉香と共に旺盛な発酵が始まります。3週間の発酵の後、回数を分けてていねいに蒸留しました。
秩父方面でウィスキーの熟成に使われていた古オーク樽で熟成させ、甘やかな熟成感が加わりました。杉桶のフレッシュでフルーティーな味わいと熟成の織りなす香りのバランスが特徴的です。
日本の梨らしい端正で上品な味わいを、チューリップ型のグラスでじっくりと味わってみてください。
仕様
品目:ブランデー
原材料:梨(千葉県いすみ市産、豊水)
アルコール度数:44%
容量:110ml / 500ml
アートワーク:サム・ゲンデル / マルセラ・チトリノヴィッチ
お一人様あたり1商品(1サイズ)につき2点まで。
27 August (Sun.) 10:00 - on sale
This pear eau de vie is made from Hosui pears from the Misaki area of Isumi City and aged in old oak barrels in a wooden barrel made of Yoshino cedar.
Pears in Misaki-cho, Isumi City, where pear cultivation flourishes due to the mild climate and rich soil near the sea, are grown without bags, so they are exposed to the full summer sunlight and have a fresh flavor and high sugar content. Young farmers gather together, gather the harvest in the morning into containers, and bring them in in the evening. The amount of harvest is over 2.2 tons. Prayerfully placed in wooden vats, it was fermented for 3 weeks and then distilled in 20 batches.
It is aged in old oak barrels that were used to mature whisky in the Chichibu area, adding a sweet, mature taste. The fresh, fruity flavor of the cedar vats is balanced by the interwoven aroma of the aging process.
Please savor the neat and elegant taste typical of Japanese pear in a large glass.
SPECIFICATIONS
Type:Brandy
Ingredients:Pear (Hosui, grown in Isumi City, Chiba Prefecture)
Alcohol content: 44%
Volume:110ml / 500ml
Artwork : Sam Gendel / Marcella Cytrynowicz
Purchase quantity is limited to two items per product, per size.
Regular price
Sale price
¥2,420
Unit price
per
In Stock
Out of Stock
View full details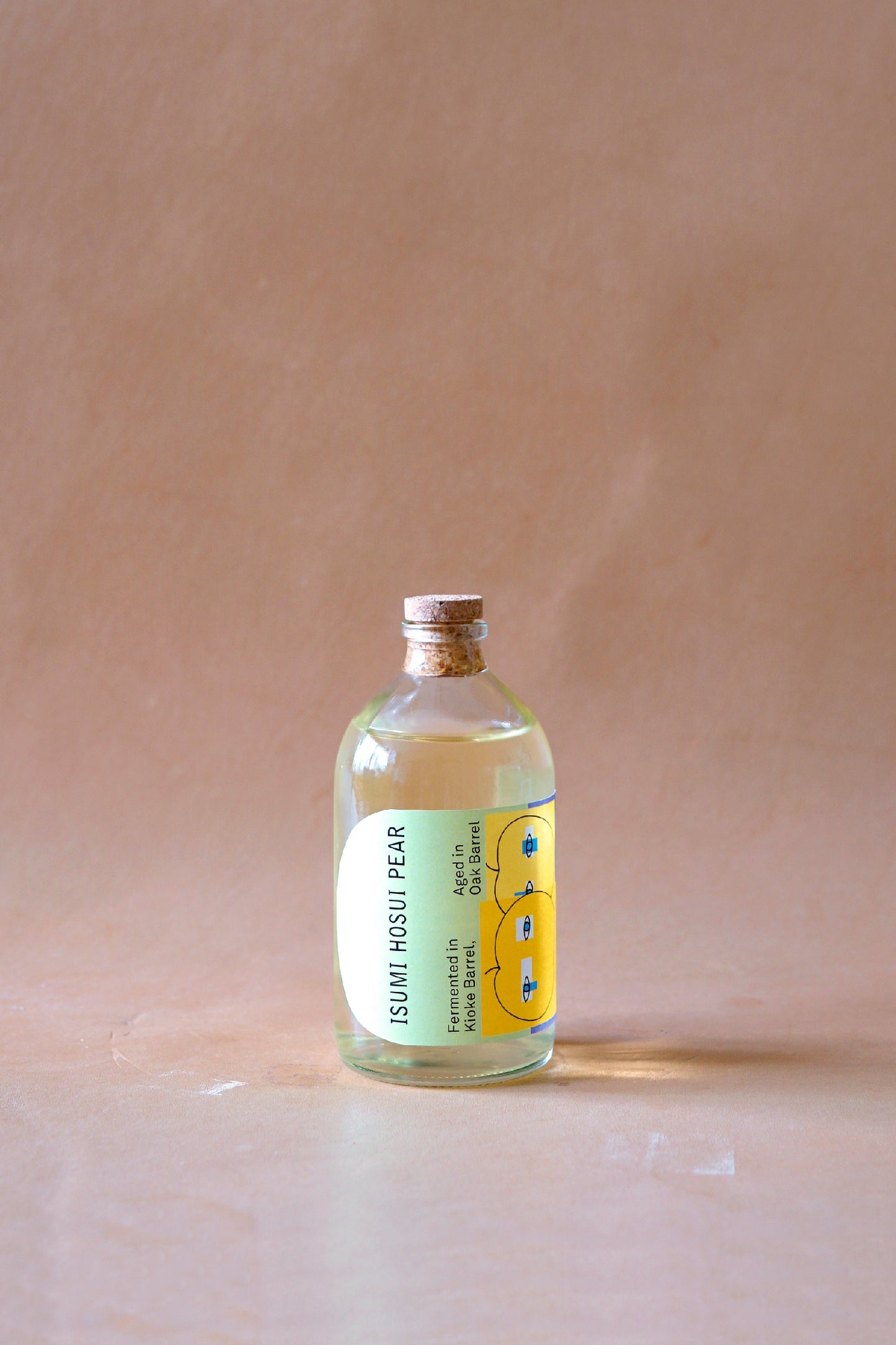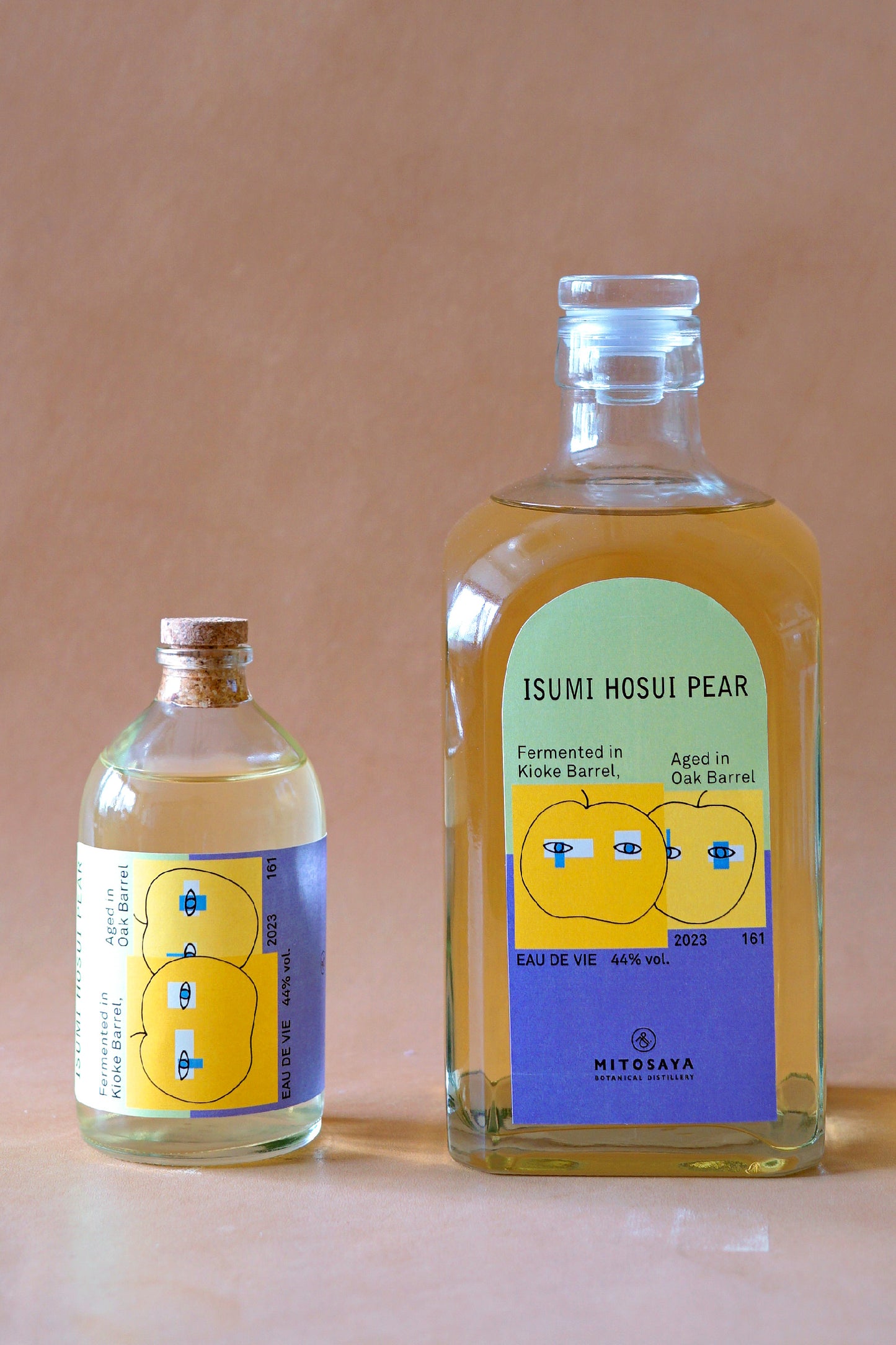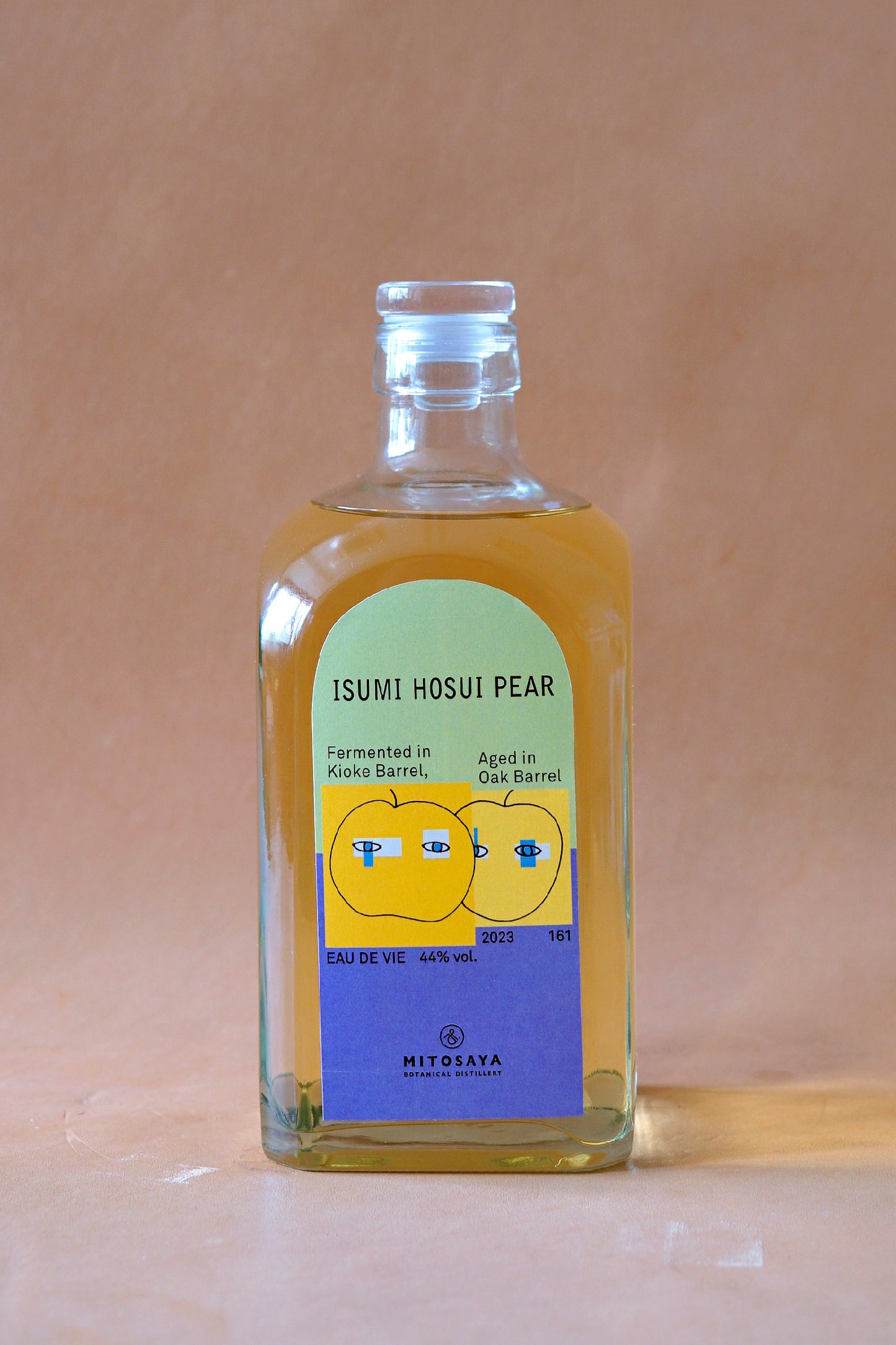 ---
mitosaya薬草園蒸留所
〒298-0216
千葉県夷隅郡大多喜町大多喜486
e-mail. cs@mitosaya.com
tel. 0470 64 6041
mitosaya botanical distillery
486 Otaki, Otaki-machi, Isumi-gun, Chiba 298-0216 Japan
e-mail. cs@mitosaya.com
tel. +81(0)470 64 6041