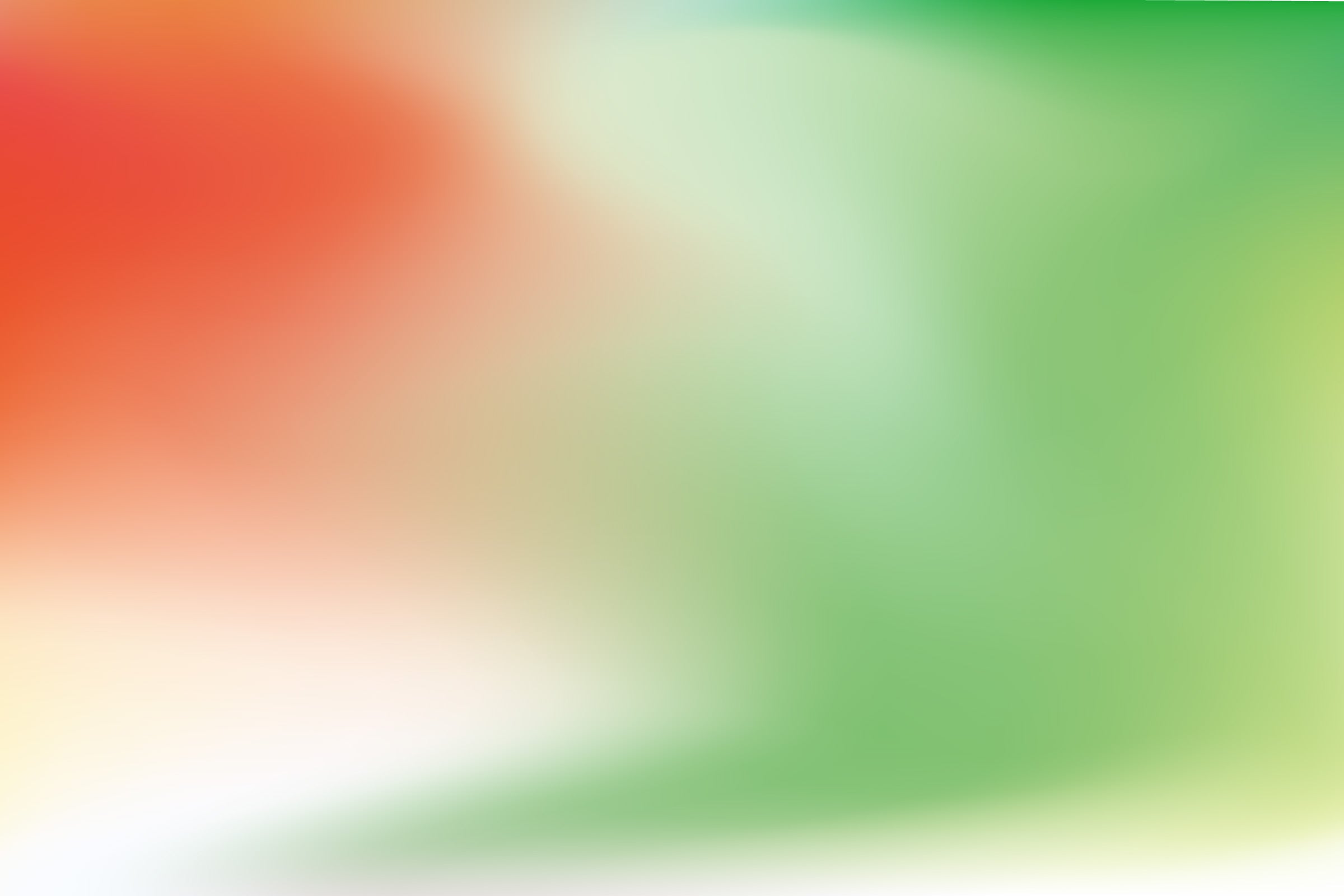 SHOP
EAU DE VIE
IN STOCK
NEW ARRIVAL
160 HANABANA
Spring Full Bloom in Watermelon Eau de Vie
42.0% vol
100ml ¥2,420 In Stock
500ml ¥9,680 In Stock
9/24(日)10:00〜販売開始
IROMOJI、UME DAMONOに続く、金沢のホテル 香林居とのコラボレーション。
長い冬が終わったことを告げるように、mitosayaに咲いた春の花。
一つは早春を代表する花木、こぶし。一般には木々は葉が先に芽吹きますが、こぶしの花から咲く珍しい樹種です。他の木々が芽吹く前に開花するので、この春の時期は遠く離れた山々にも白い姿が確認することができます。
その後に咲くのは甘く華やかな香りを放つスイカズラの花。ハニーサックルとも呼ばれ、まだ花の少ない春に、みつばちたちの集う場所でもあります。
そして、可憐な黄色い花をつける山茱萸(ルビ:サンシュユ)は、はかなく淡い香り。
三つの花を使ったスピリッツを、秋田県で無農薬で栽培されたスイカとメロンから作ったオードヴィーに加えました。
最後に、香林居からほど近い里山で採取したこぶしの花を、香林居の蒸留器で蒸留した芳香蒸留水を加えて完成。
瓜科の青っぽく透明感のある味わいに、日本の花がふわりと穏やかに香る、品のある味わいを感じていただけます。
仕様
品目:スピリッツ
原材料:ライススピリッツ、こぶしの蒸留水、スイカ、メロン、こぶし、ハニーサックル、サンシュユ
アルコール度数:42%
容量:110ml / 500ml
アートワーク:藤田 佳子
お一人様あたり1商品(1サイズ)につき2点まで。
27 September (Sun.) 10:00 - on sale
Spring flowers bloomed at mitosaya as if to announce the end of a long winter.
One is kobushi, a flowering tree representative of early spring. Generally, trees bud first with their leaves, but kobushi is a rare tree species that blooms from its flowers. Since it blooms before other trees bud, its white form can be seen in distant mountains during this spring season.
What blooms afterward are honeysuckle flowers that emit a sweet, gorgeous fragrance. Also called honeysuckle, it is a gathering place for honeybees in the spring when flowers are still scarce.
Then there is sanshuyu (Rubus sanshuyu), with its dainty yellow flowers and faint, pale fragrance.
Spirits made from these three flowers are added to an eau de vie made from watermelon and melon grown without pesticides in Akita Prefecture.
Finally, aromatic distilled water made from fist flowers collected in a satoyama not far from Korinjyu and distilled in Korinjyu's distillation equipment was added.
You will experience the elegant taste of Japanese flowers softly and gently fragrant with the bluish and transparent flavor of the melon family.
SPECIFICATIONS
Item:Brandy
Ingredients: Pear (Hosui) (Chiba Prefecture), Kuromoji (Ishikawa Prefecture), Aomoji, Shiroomoji (Chiba Prefecture), rye spirit, water
Alcohol content: 42%
Content: 100ml / 500ml

Artwork by Kako Fujita
Purchase quantity is limited to two items per product, per size.
Regular price
Sale price
¥2,420
Unit price
per
In Stock
Out of Stock
View full details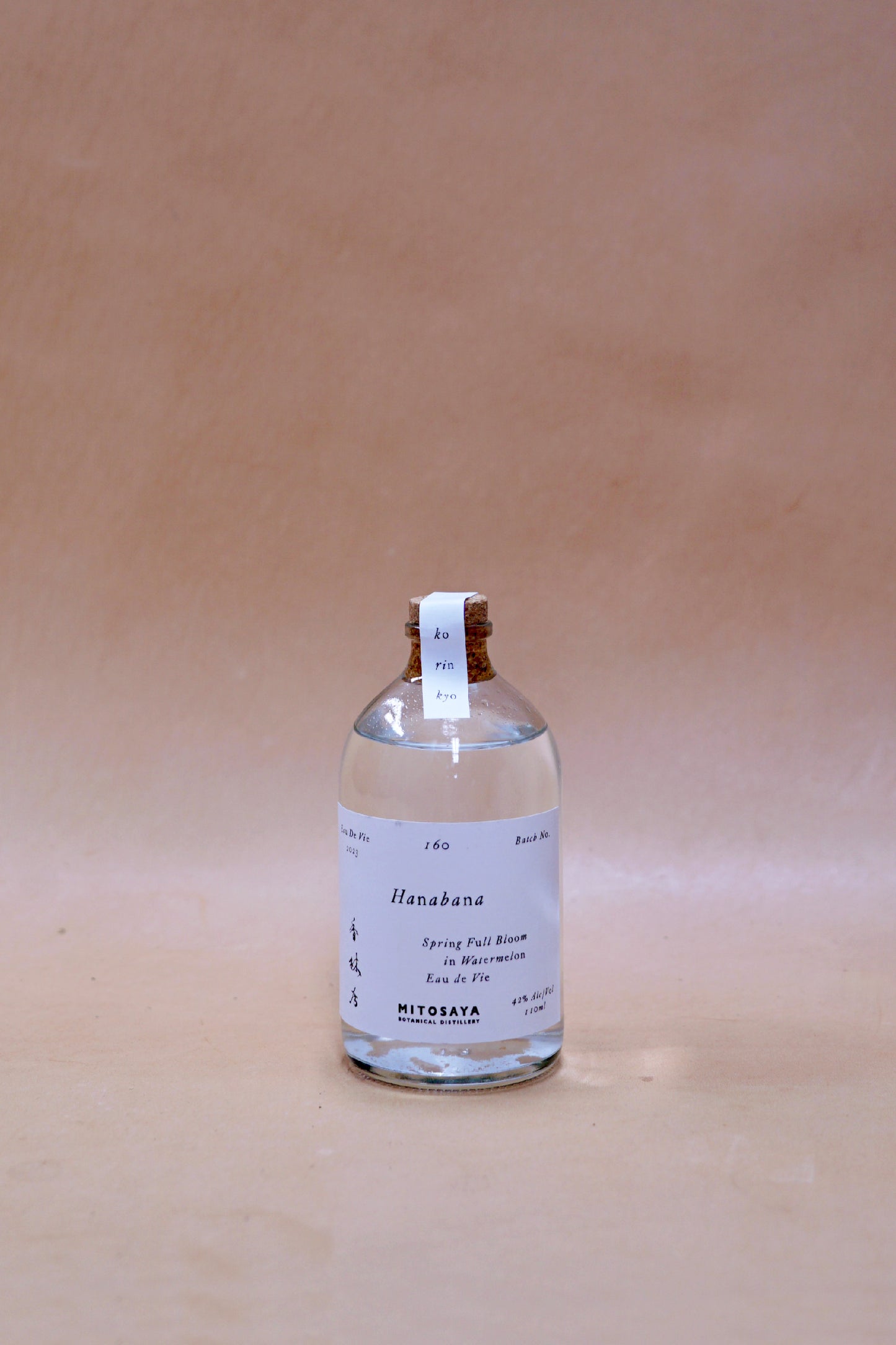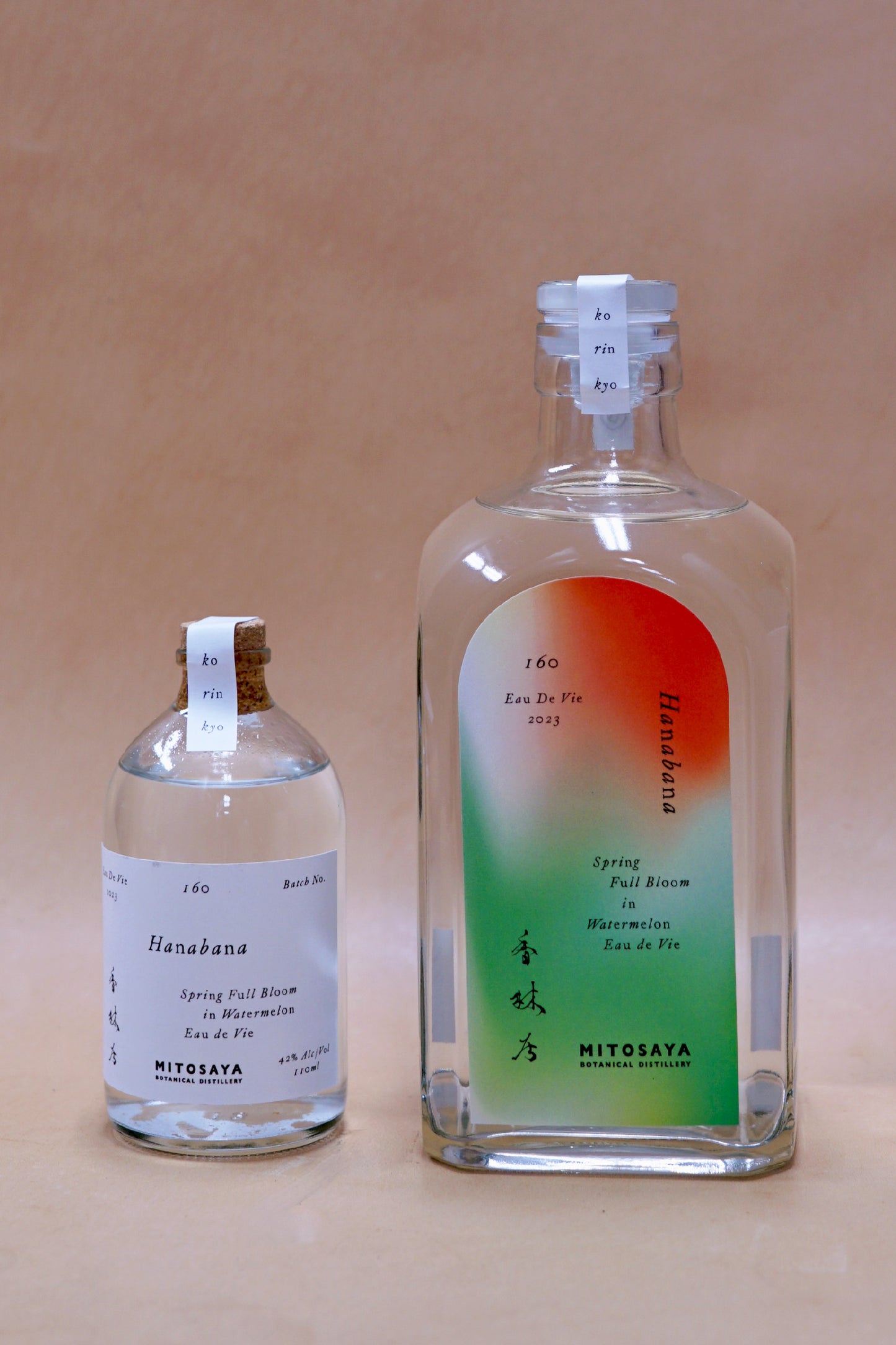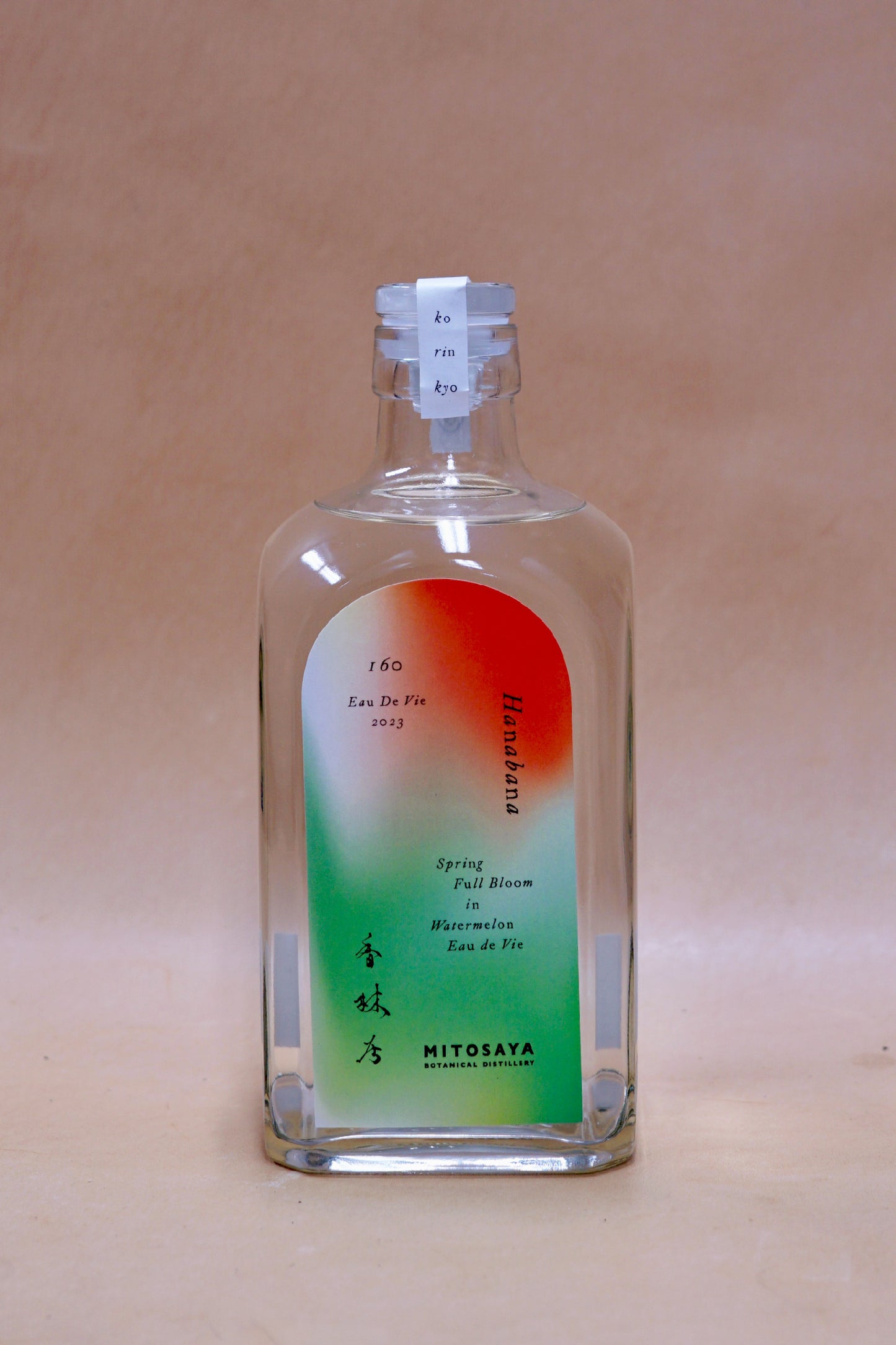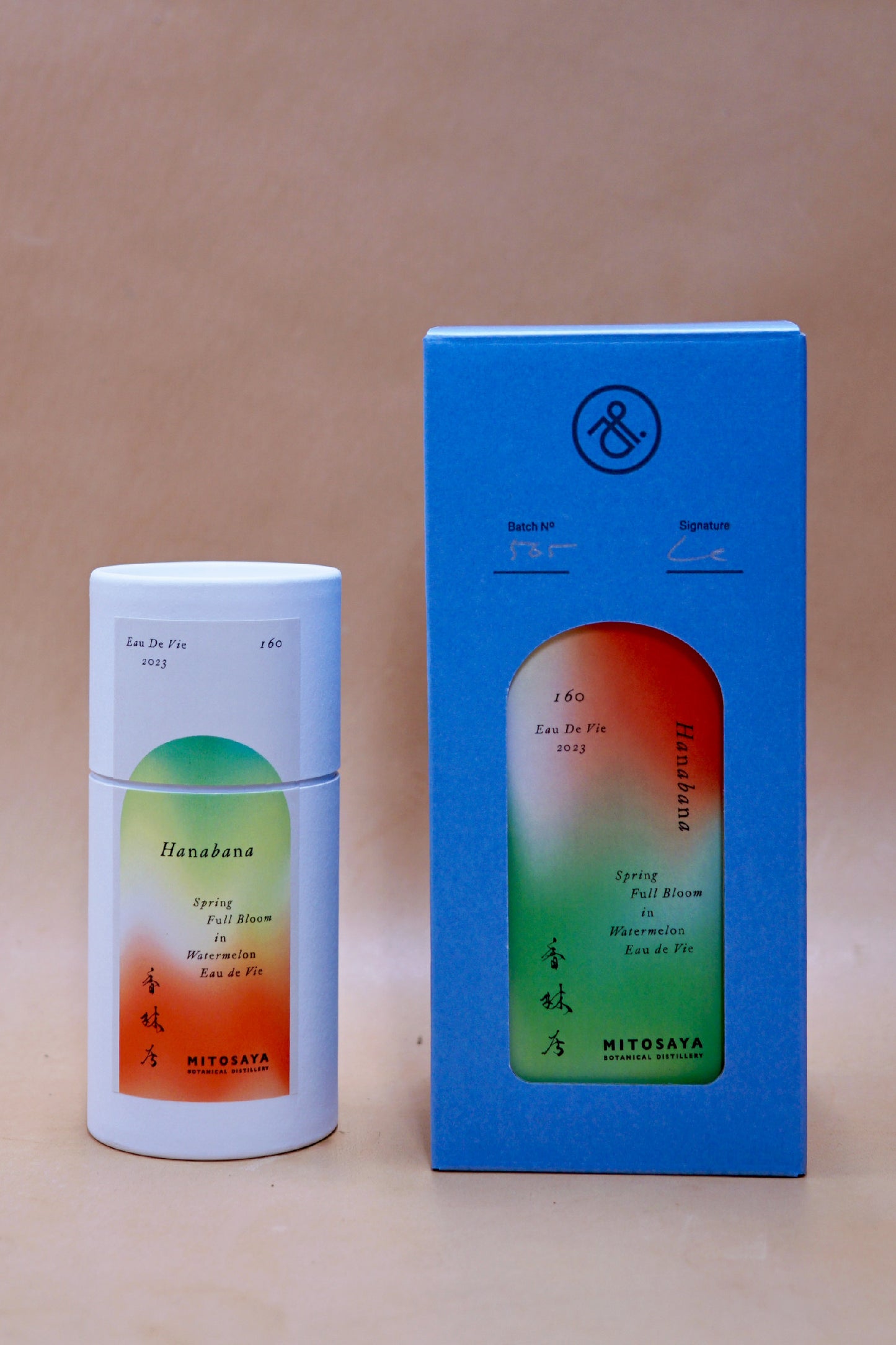 ---
mitosaya薬草園蒸留所
〒298-0216
千葉県夷隅郡大多喜町大多喜486
e-mail. cs@mitosaya.com
tel. 0470 64 6041
mitosaya botanical distillery
486 Otaki, Otaki-machi, Isumi-gun, Chiba 298-0216 Japan
e-mail. cs@mitosaya.com
tel. +81(0)470 64 6041