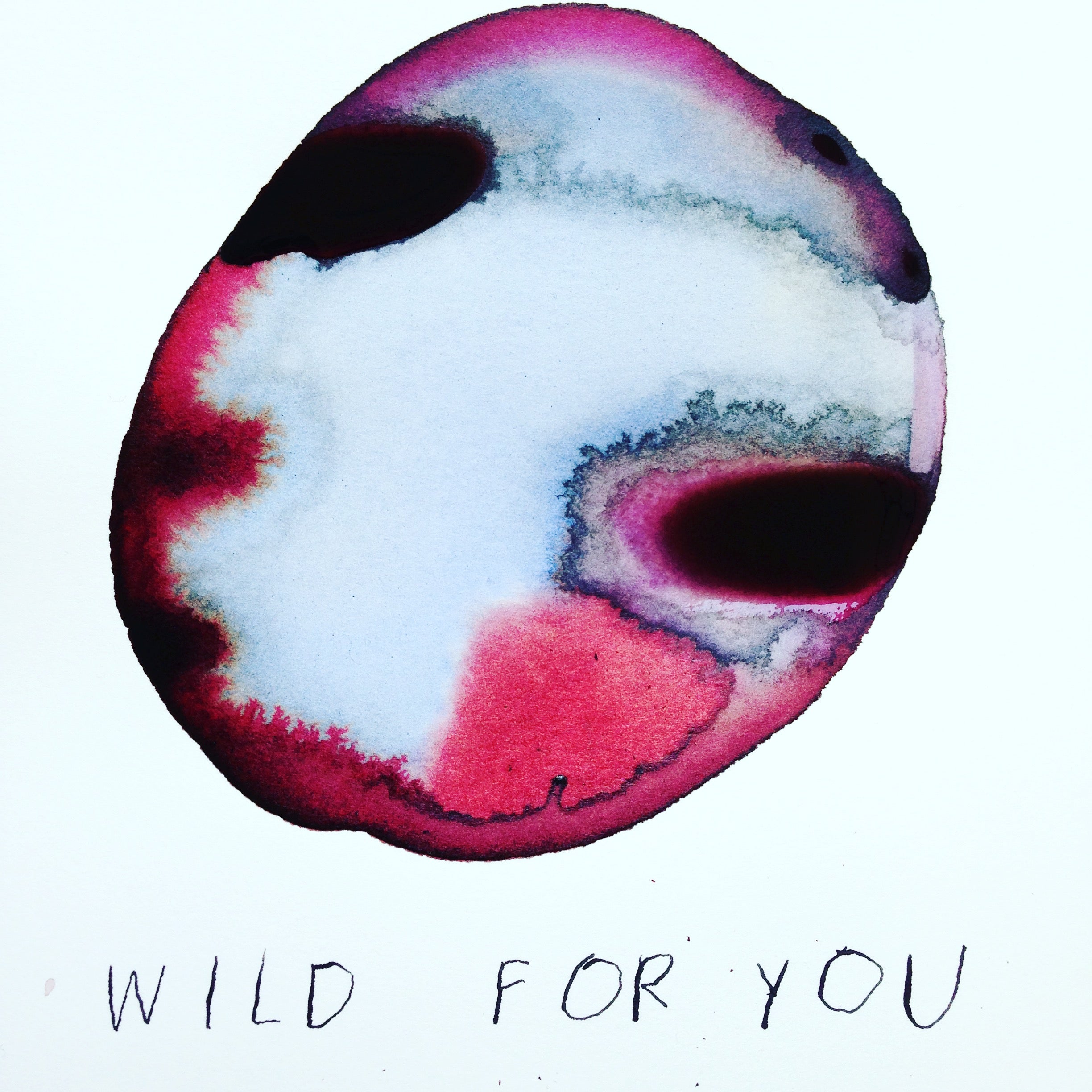 133 KOSHU
Honest Made Single Cask Brandy
42.0% vol
100ml ¥2,750 Out of Stock
500ml ¥11,000 Out of Stock
様々な原料から蒸留酒を作る私たちですが、フルーツ由来の蒸留酒の王様といえばやはりブランデー。brandyはオランダ語の brandewijn に由来する英語、burned wine を由来とする単語で、文字通り「燃えたワイン」、つまりワインを蒸留したものが語源です。
歴史上もっとも古くからある蒸留酒のひとつで、また最も単純であり、また最も自然なのがブランデー。そのため世界の優れたブランデーの産地は、ぶどう栽培の名地とほぼ一致しています。
mitosayaとしてはじめてリリースする「燃えたワイン」は、日本のぶどう品種、甲州を原料にしています。
山梨県北杜市で紫藝醸造を営む原田さんの協力のもと、甲斐市で栽培してもらい自らの手で収穫した約500kgの甲州をその日のうちに持ち帰りました。ナチュラルワインの作り方に習い、すべてを手除梗、アンフォラに入れ6割程度を足踏みの後、天然酵母、無加糖でゆっくりと醸造します。
蒸留はアロマとフレーバーが最も豊かな中間の部分だけをていねいに選り分け、取り出したふくよかな液体を小さなオーク樽で10ヶ月間熟成します。
甲州の若々しくフレッシュな芳香と、単一のオーク樽の深みのある風味の相まった、mitosayaのブランデーです。
今までのブランデーのイメージを覆すようなみずみずしい味わいをお楽しみください。
品目:ブランデー
原材料:ぶどう(山梨県産)、ライススピリッツ、水
アルコール度数:42%
容量:100ml / 500ml
Artwork by Jason Logan
お一人様あたり1商品(1サイズ)につき2点まで。
We make eau de vies from a wide variety of ingredients, but the king of all fruit-based spirits is brandy.
One of the oldest spirits in history, brandy is also the simplest and most natural. For this reason, the regions of the world where the best brandies are produced almost coincide with the famous grape-growing regions.
It is the the first release of brandy from mitosaya, made from the Japanese grape variety Koshu.
With the cooperation of Mr. Harada, who runs Shigei Winery in Hokuto City, Yamanashi Prefecture, we brought home 500 kg of Koshu grapes that had been grown in Kai City and harvested by hand on the same day. Following the natural wine making method, all the grapes are destemmed by hand, and after about 60% of the grapes are placed in amphoras and stepped on, the wine is slowly vinified with natural yeast and no added sugar.
The distillation process carefully selects only the middle part of the grape, which has the richest aromas and flavors, and the rich liquid is then aged for 10 months in small oak barrels.
The fresh, youthful aroma of the Koshu grapes is combined with the deep flavor of the single oak barrels to create mitosaya's brandy.
Enjoy the fresh taste that overturns the conventional image of brandy.
Item: Brandy
Ingredients: Grapes (from Yamanashi Prefecture), rice spirits, water
Alcohol percentage: 42%
Volume: 100ml / 500ml
Artwork by Jason Logan
Purchase quantity is limited to two items per product, per size.
Regular price
Sale price
¥2,750
Unit price
per
In Stock
Out of Stock
View full details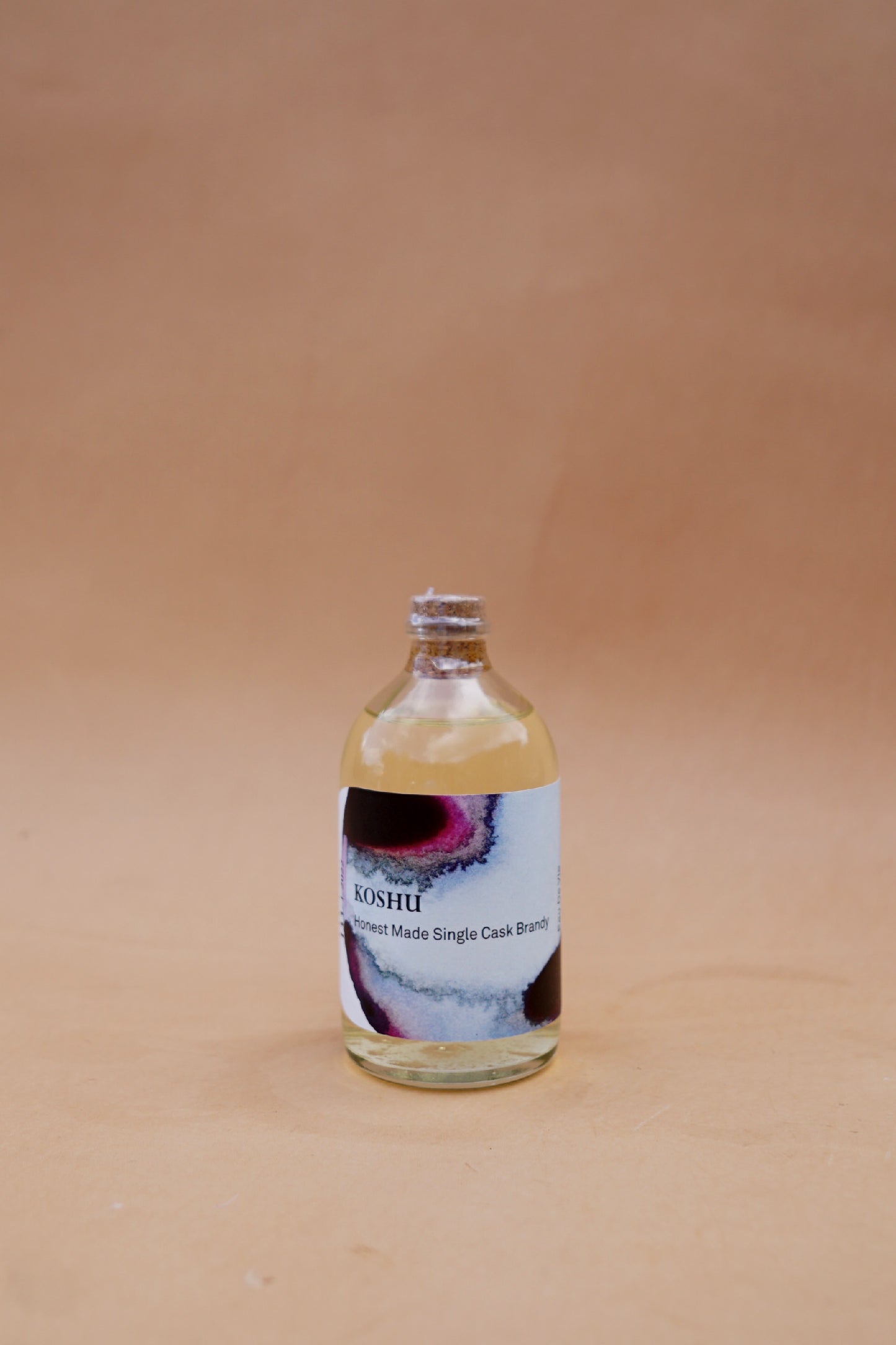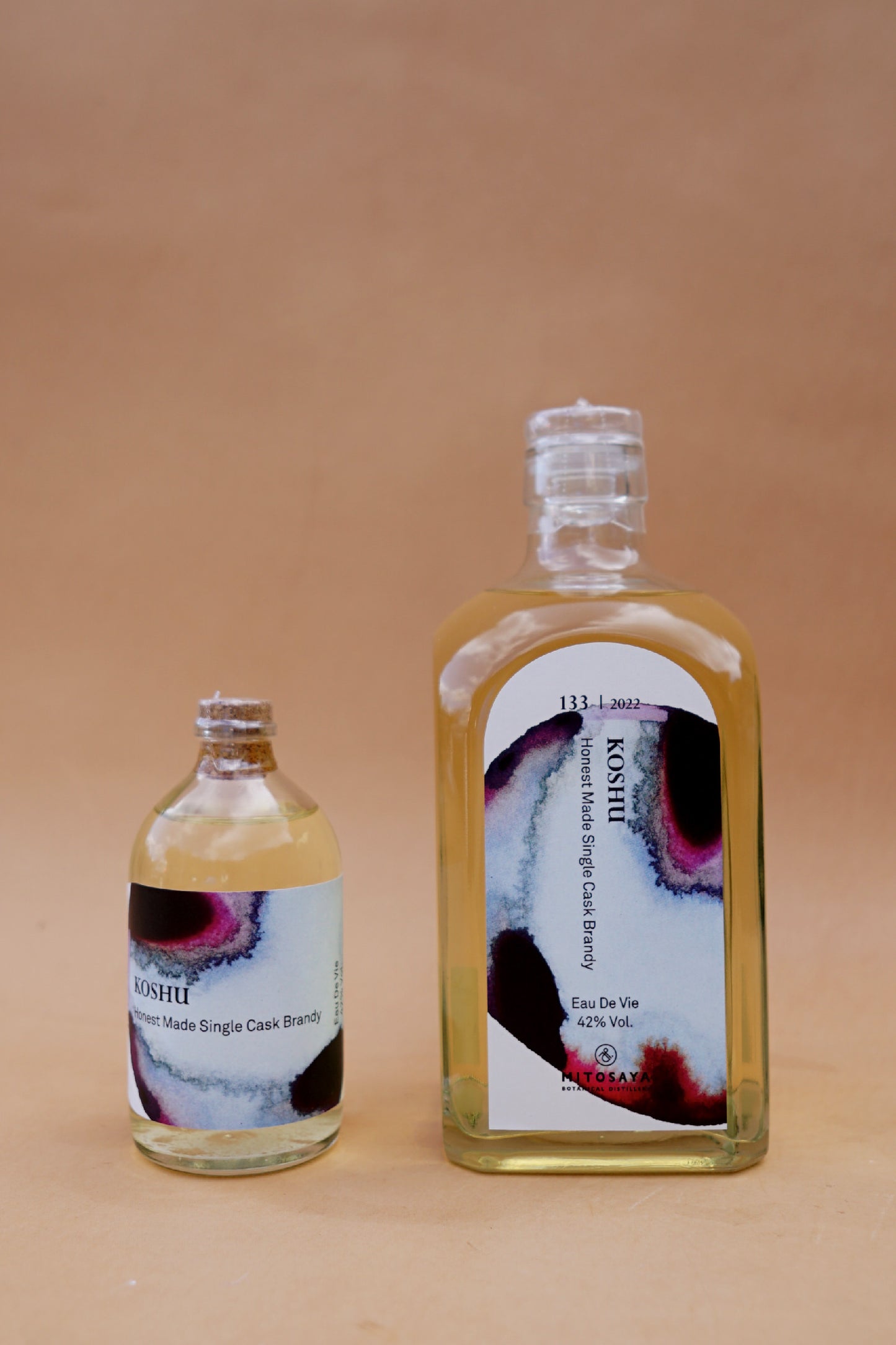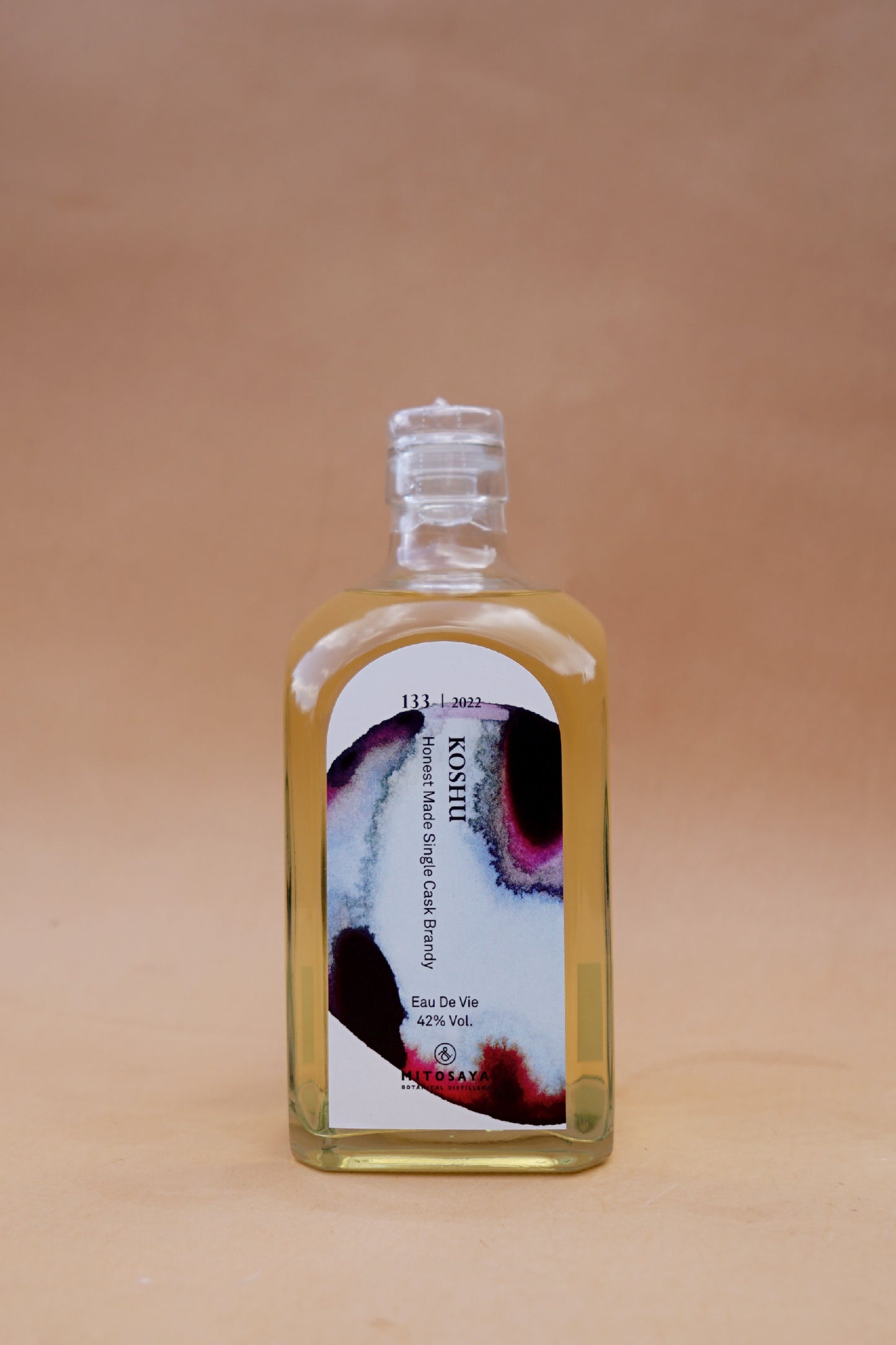 ---
mitosaya薬草園蒸留所
〒298-0216
千葉県夷隅郡大多喜町大多喜486
e-mail. cs@mitosaya.com
tel. 0470 64 6041
mitosaya botanical distillery
486 Otaki, Otaki-machi, Isumi-gun, Chiba 298-0216 Japan
e-mail. cs@mitosaya.com
tel. +81(0)470 64 6041