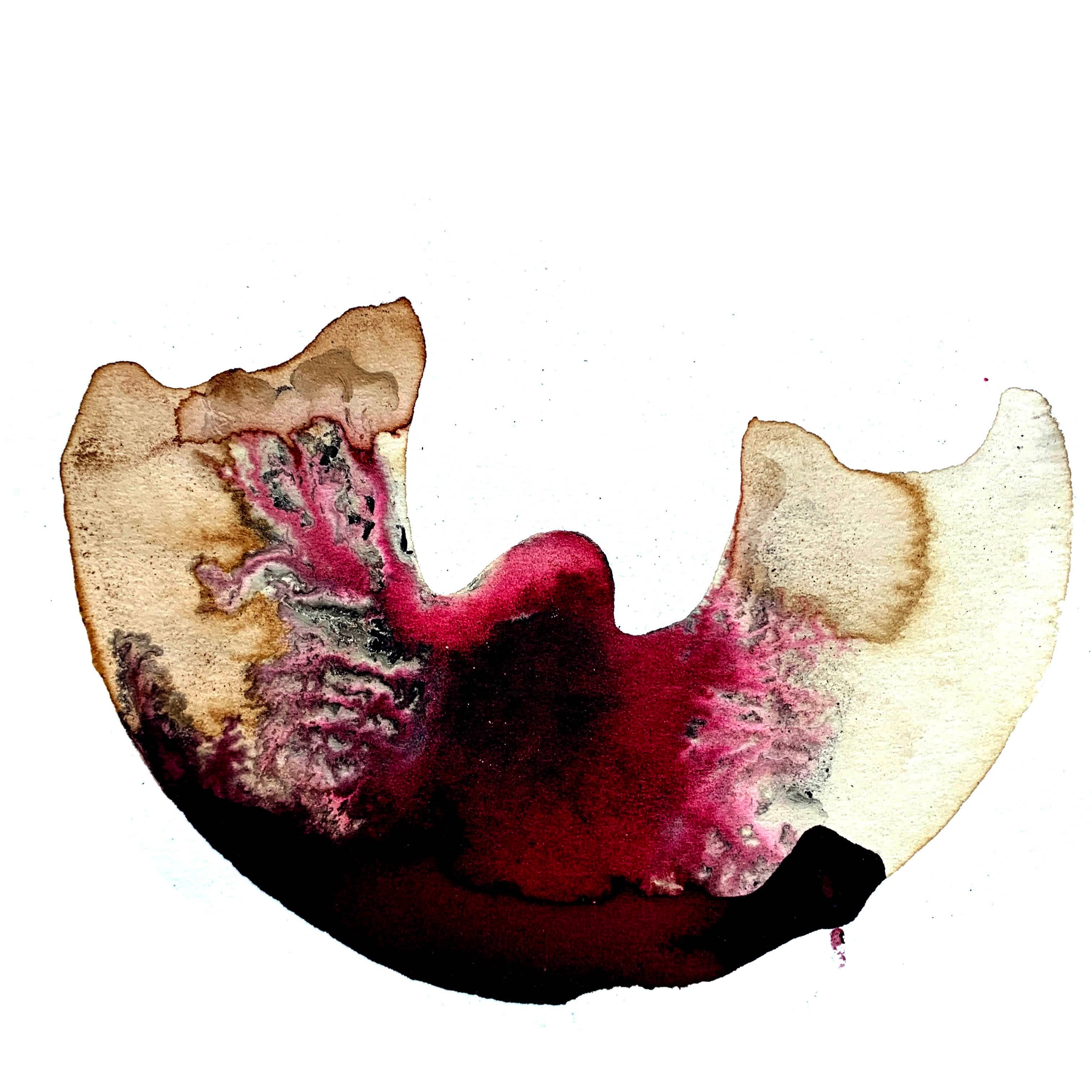 SHOP
EAU DE VIE
IN STOCK
NEW ARRIVAL
129 KIOKE APPLE
Amphora Aged Fuji Apple Brandy
42.0% vol
100ml ¥2,420 In Stock
500ml ¥10,120 In Stock
9/22(木)20:00〜販売開始
青森県、長野県で育ったの自然栽培のりんごを、吉野杉の木桶で仕込んで作ったアップルブランデーです。
使用したりんごは品種改良の進んだ現代のふじに比べて、小ぶりで赤みが薄く、縞模様が目立つ「東北7号」というふじの原種に近いもの。香りは穏やかですが甘みと同時に酸味もしっかりある昔ながらのりんごです。
1,600キロのりんごを12月のはじめから年明けまで、木桶でじっくり発酵させ糖分がアルコールに変わった後に、10回に分けて蒸留します。
りんごの香りだけを切り取ったようなフレッシュな液体を、新しく導入した素焼きのかめである、アンフォラに入れて8ヶ月間熟成しました。
みずみずしいりんごの味わいに残るほのかな杉の芳香。ほのかな甘さも印象的な日本のりんごらしいやさしい蒸留酒です。
品目:ブランデー
原材料:りんご(東北7号、ふじ、他)(国産)
アルコール度数:42%
容量:100ml / 500ml
Artwork by Jason Logan
お一人様あたり1商品(1サイズ)につき2点まで。
22 September (Thu.) 20:00 - on sale
This apple brandy is made from naturally grown apples from Aomori and Nagano prefectures and brewed in wooden vats made of Yoshino cedar.
The apples used are smaller, lighter in red and have more prominent stripes than today's Fuji apples, which have been improved, and are close to the original Fuji variety called 'Tohoku No. 7'. They are traditional apples with a mild aroma but sweetness and acidity at the same time.
From the beginning of December until the beginning of the new year, 1600 kg of apples are slowly fermented in wooden vats, turning the sugar into alcohol, before being distilled in 10 parts.
The fresh liquid, which seems to have only the apple flavour extracted, is then matured for eight months in newly introduced amphorae, unglazed vats.
A faint cedar aroma lingers on the fresh apple taste. A gentle distillate with an impressive hint of sweetness, typical of Japanese apples.
Item: Brandy
Ingredients: apples (Tohoku No. 7,Fuji) (domestic)
Alcohol percentage: 42%
Volume: 100ml / 500ml
Artwork by Jason Logan
Purchase quantity is limited to two items per product, per size.
Regular price
Sale price
¥2,420
Unit price
per
In Stock
Out of Stock
View full details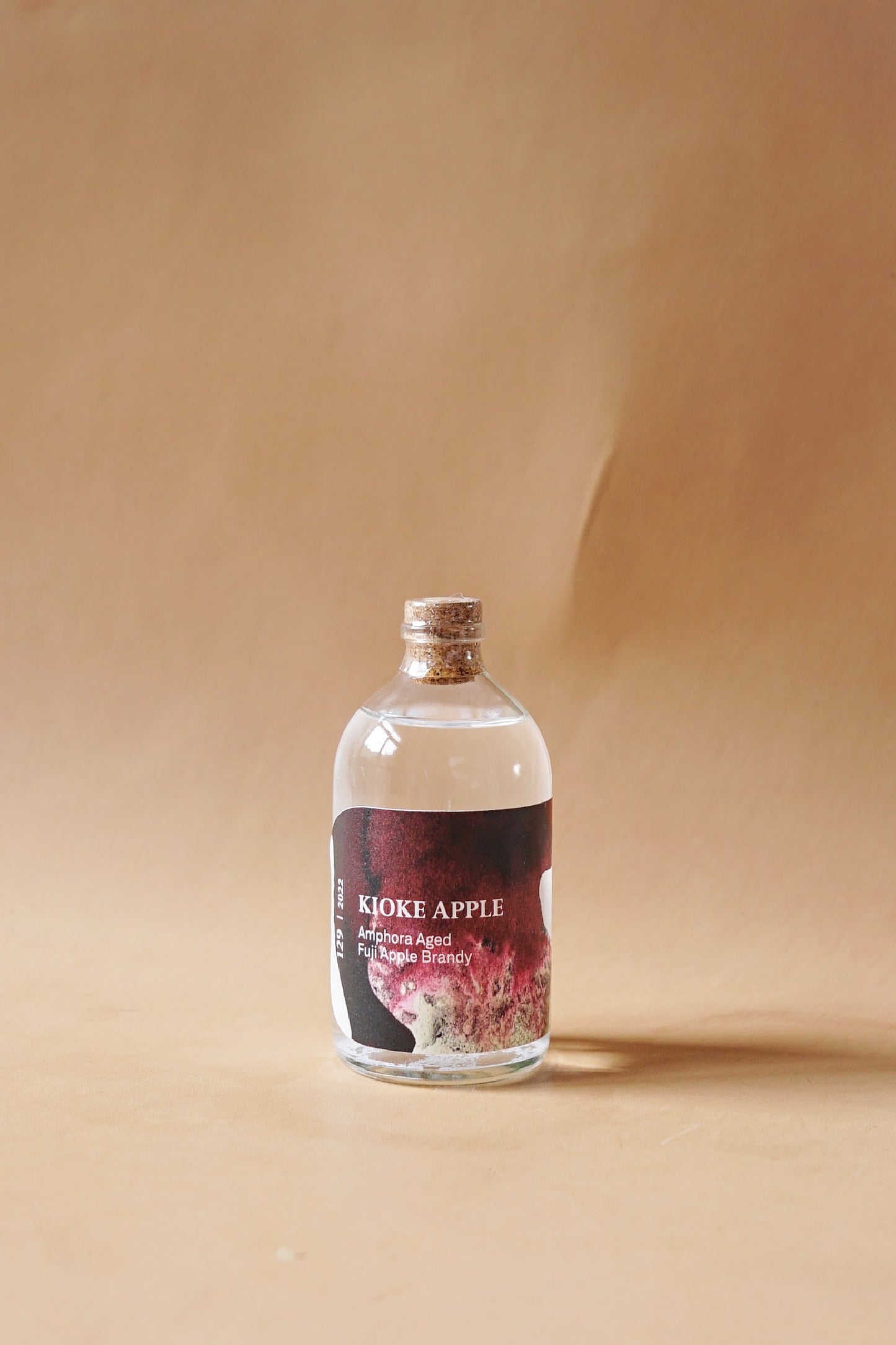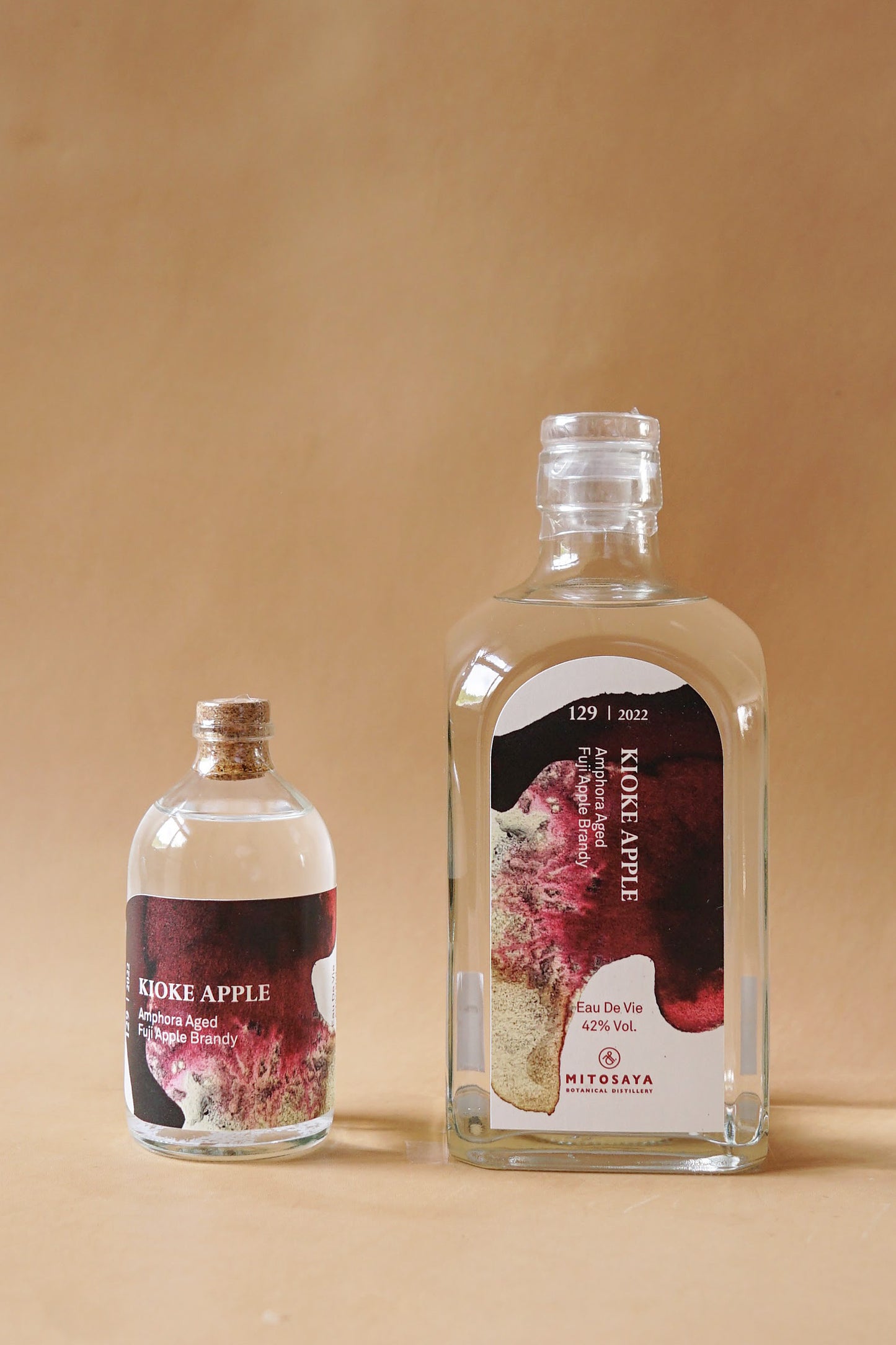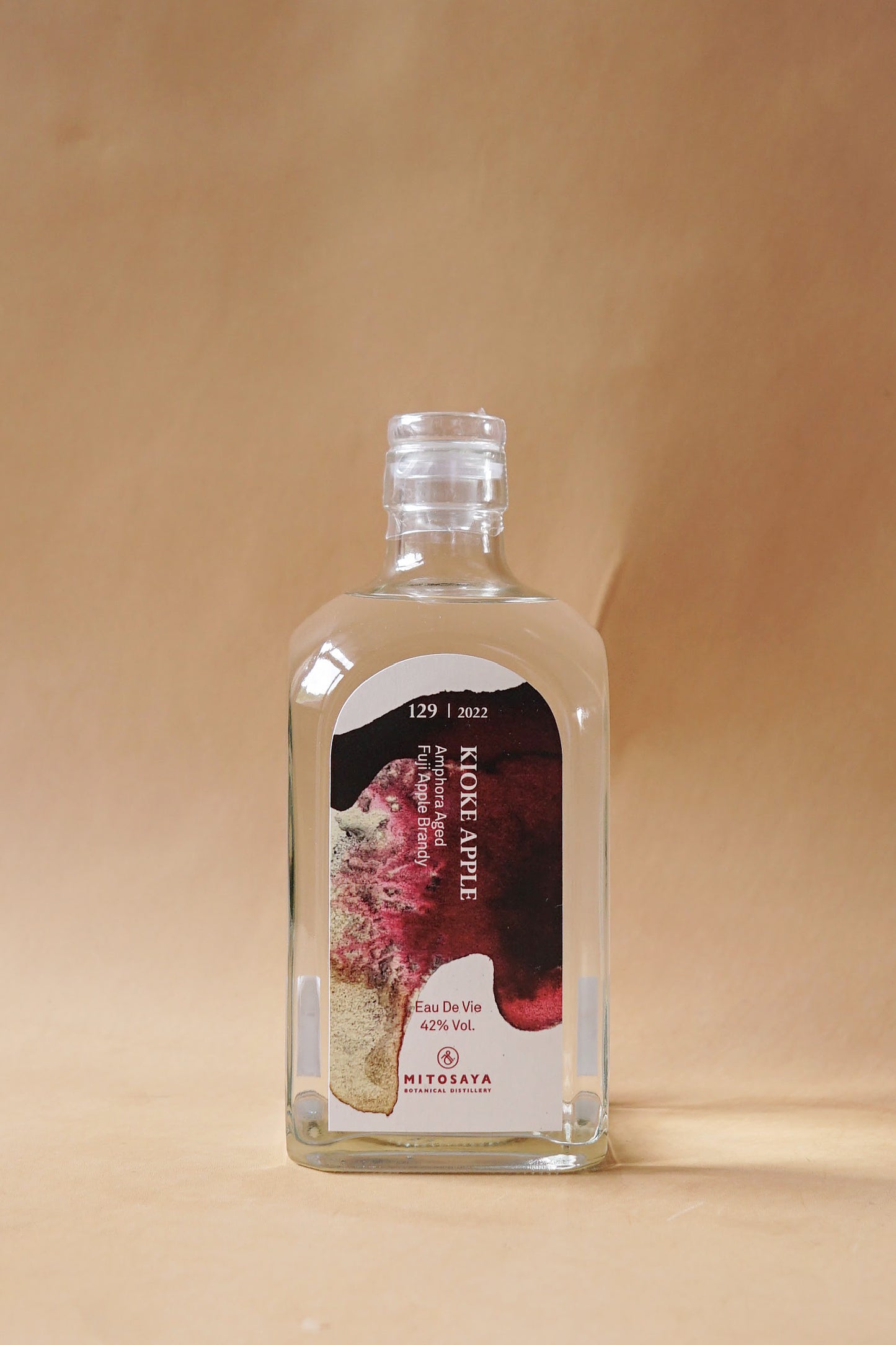 ---
mitosaya薬草園蒸留所
〒298-0216
千葉県夷隅郡大多喜町大多喜486
e-mail. cs@mitosaya.com
tel. 0470 64 6041
mitosaya botanical distillery
486 Otaki, Otaki-machi, Isumi-gun, Chiba 298-0216 Japan
e-mail. cs@mitosaya.com
tel. +81(0)470 64 6041