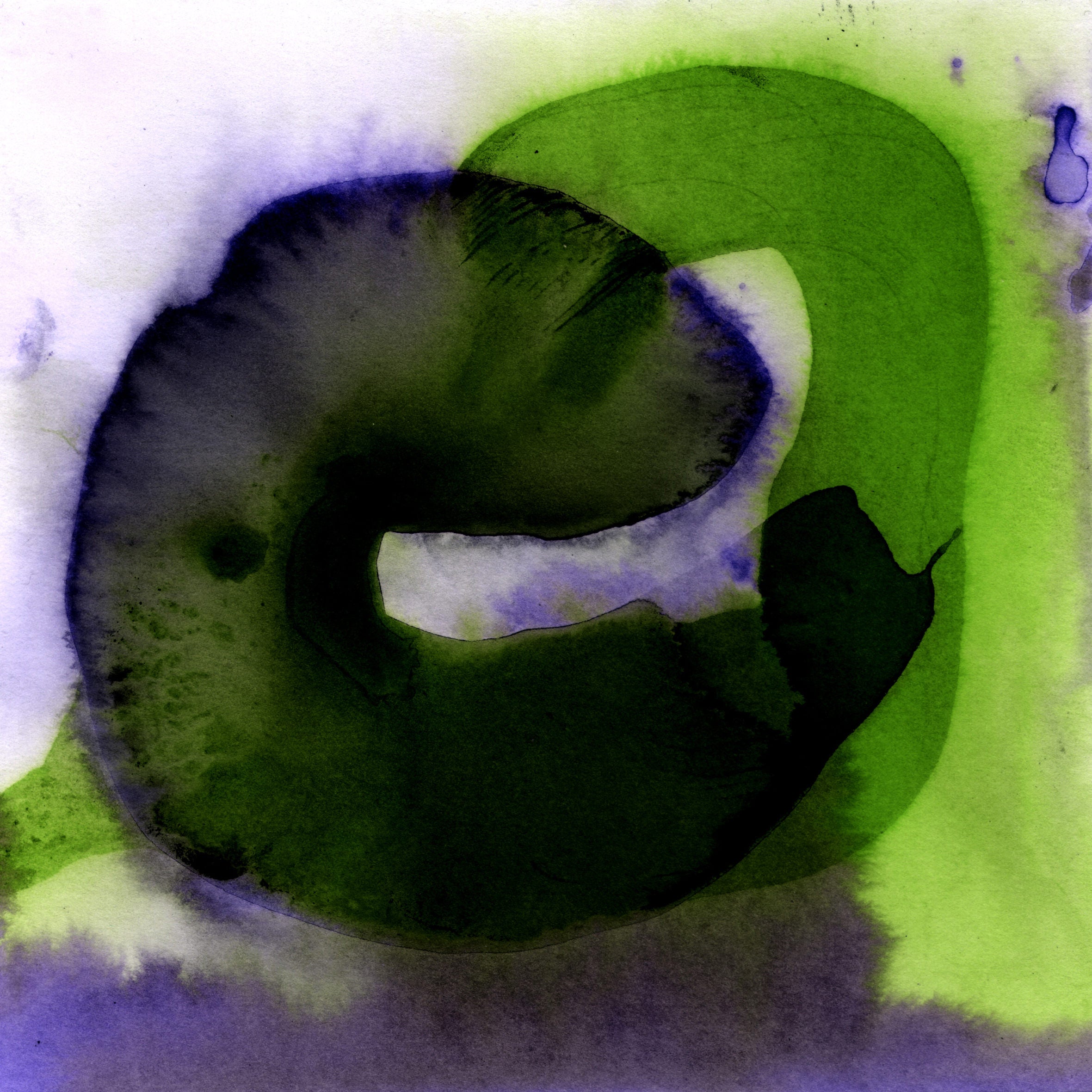 SHOP
EAU DE VIE
IN STOCK
NEW ARRIVAL
123 NIKKEI CINNAMON
Fresh Mixture of Cinnamon and Lemongrass
42.0% vol
100ml ¥1,980 Out of Stock
500ml ¥9,240 In Stock
mitosayaの敷地には、大きく育ったニッケイの木が3本あります。セイロンニッケイの樹皮から採れるシナモンに対して、ニッキの原料にもなる日本のニッケイは「シナニッケイ」と呼ばれる品種で、シナモンの甘い風味に加えて、シャープな爽やかさがあるのが特徴です。

シナモンといえば樹皮の部分のイメージですが、葉っぱからも甘いシナモンの香りがします。
葉の葉脈が縦に三本入っているのも他の木にはない個性で、一言でいうならお洒落。そんなニッケイの、間伐した時の葉と枝を使ったスピリッツです。
シナモンを純化したような深いコクと甘み、若干のスモーキーさ。葉ゆえの青みも感じます。ほのかなフルーティさは、ブレンドしたレモングラスのスピリッツによるもの。
レモングラス由来の爽やかな柑橘とグリーンハーブの香り、ニッケイの甘い部分だけを抽出したような味わいがあとに残ります。
爽やかで飲みやすいので、少し冷やしてストレートでどうぞ。
品目:スピリッツ
原材料:ニッケイ(葉、枝)、レモングラス、ライススピリッツ
アルコール度数:42%
容量:100ml / 500ml
Artwork by Jason Logan
お一人様あたり1商品(1サイズ)につき2点まで。
There are three large Nikkei trees on the mitosaya property. While cinnamon is extracted from the bark of the Ceylon cinnamon tree, the Japanese cinnamon tree, from which Nikki is made, is called "Cinnamomum chinense" and is characterized by its sweet cinnamon flavor with a sharp, fresh taste.
Although the image of cinnamon is that of the bark, the leaves also have a sweet cinnamon aroma.
The three vertical veins on the leaves are also unique to this tree and, in a word, fashionable. This spirit is made from the leaves and branches of such Nikkei when they are thinned.
It has a deep richness, sweetness, and a slight smokiness as if it were purified cinnamon. There is also a hint of greenness due to the leaves. The subtle fruity character is due to the lemongrass spirit blended in.
The fresh citrus and green herbal aroma from the lemongrass and the taste of only the sweet part of the Nikkei leaves a lasting impression.
Refreshing and easy to drink, it is best served slightly chilled and straight.
Item: Spirits
Ingredients: Nikkei (leaves and branches), lemongrass, rice spirit, and rice wine
Alcohol content: 42%
Volume: 100ml / 500ml
Artwork by Jason Logan
Purchase quantity is limited to two items per product, per size.
Regular price
Sale price
¥9,240
Unit price
per
In Stock
Out of Stock
View full details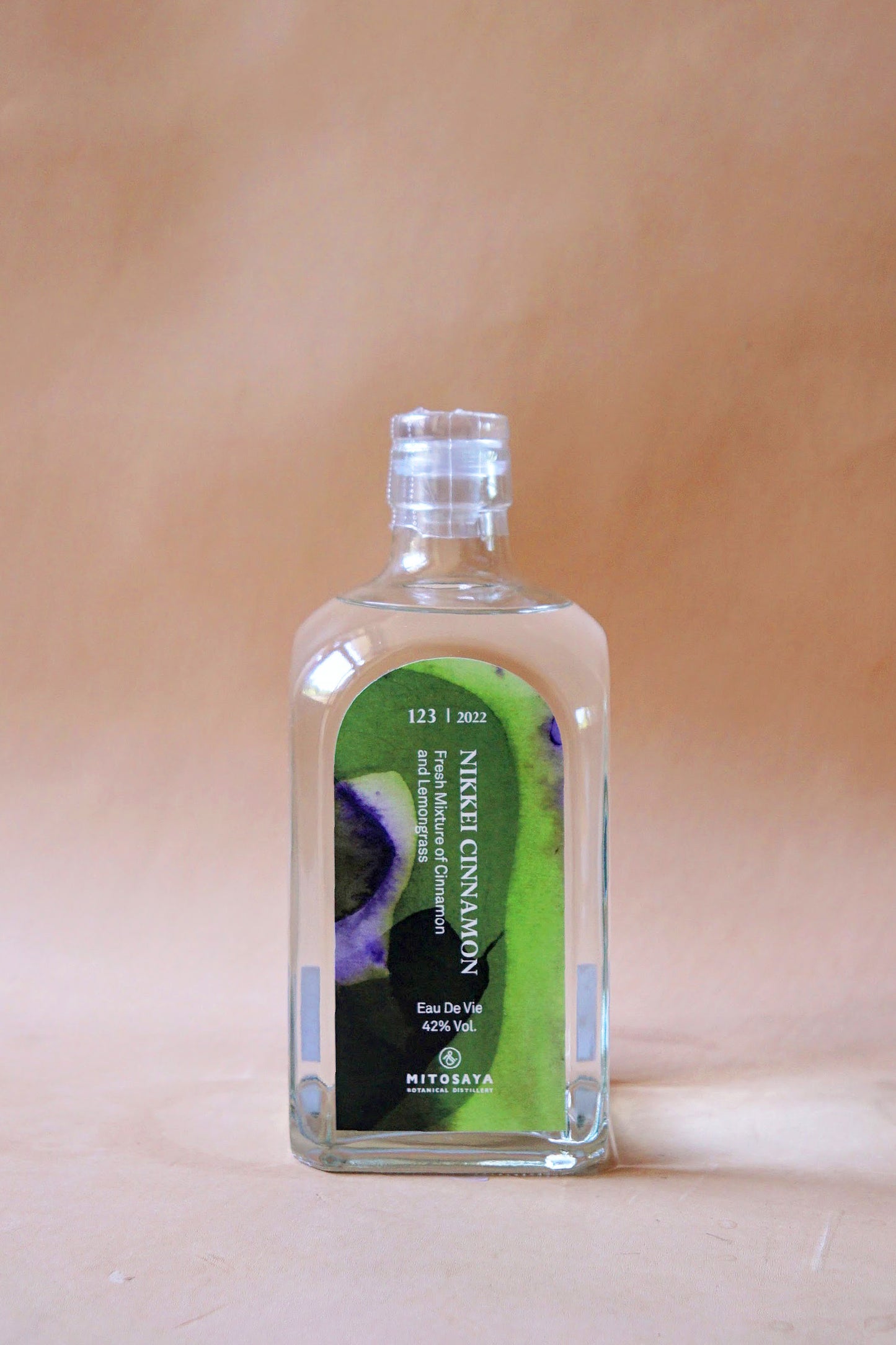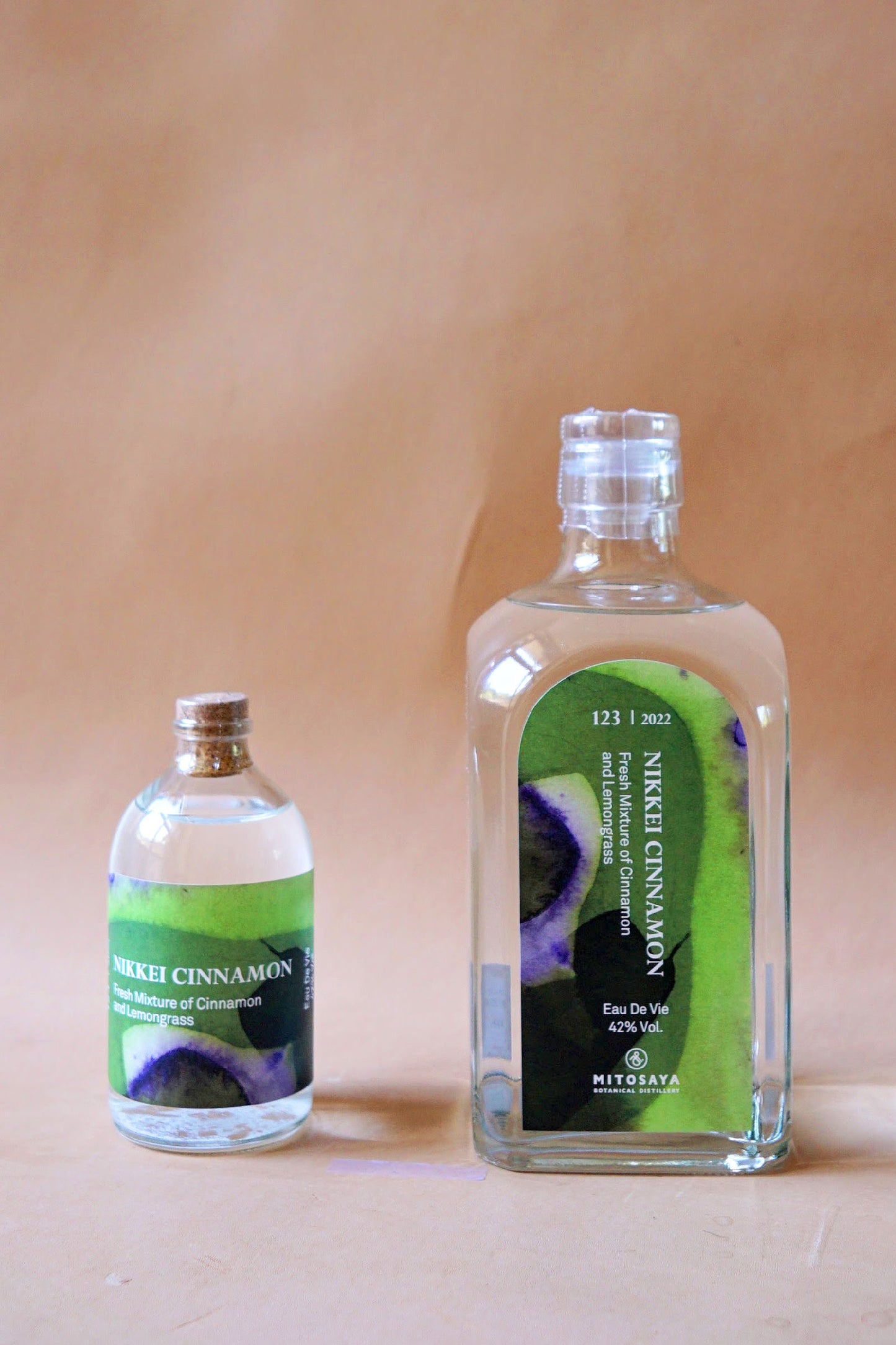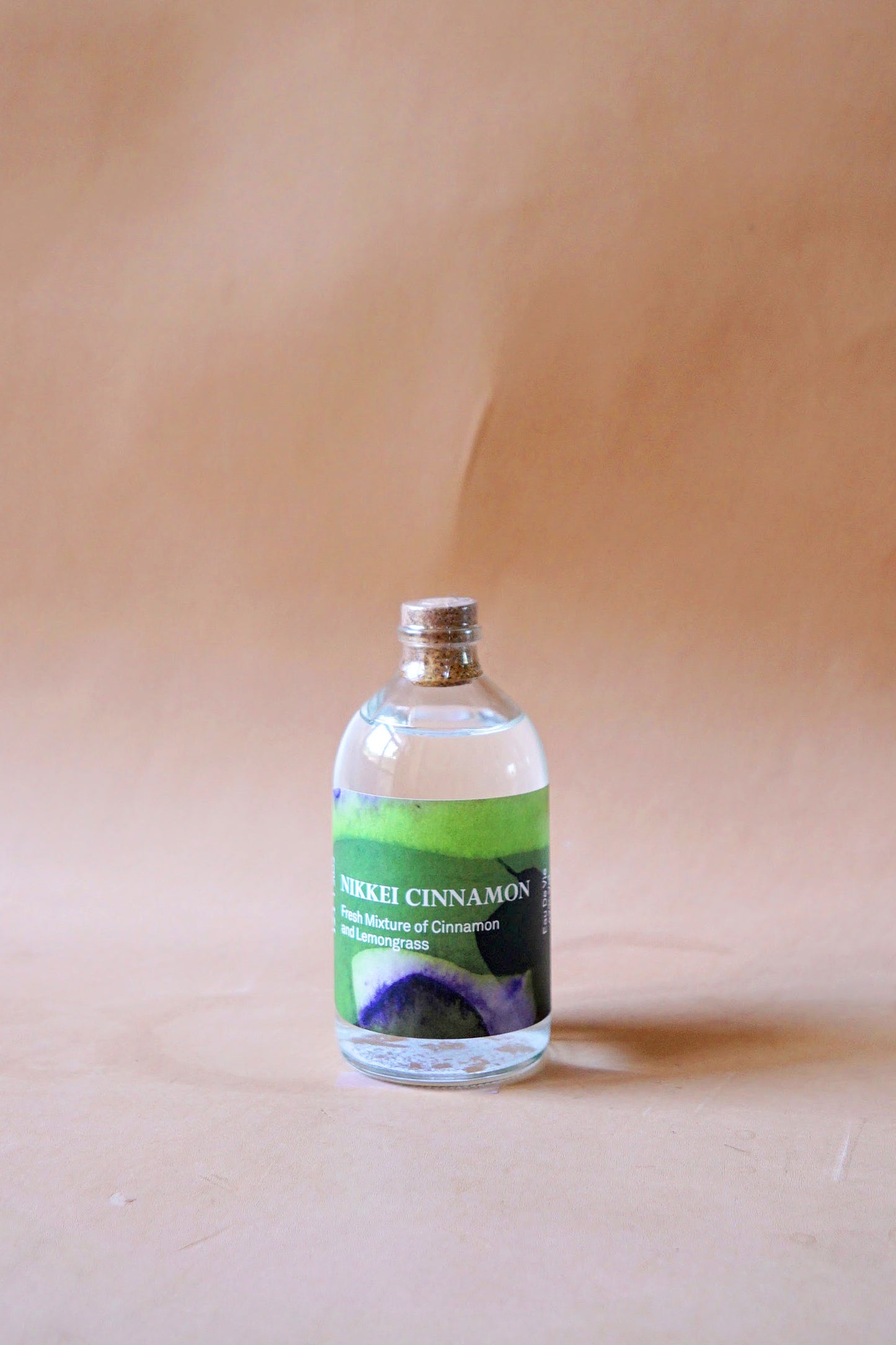 ---
mitosaya薬草園蒸留所
〒298-0216
千葉県夷隅郡大多喜町大多喜486
e-mail. cs@mitosaya.com
tel. 0470 64 6041
mitosaya botanical distillery
486 Otaki, Otaki-machi, Isumi-gun, Chiba 298-0216 Japan
e-mail. cs@mitosaya.com
tel. +81(0)470 64 6041