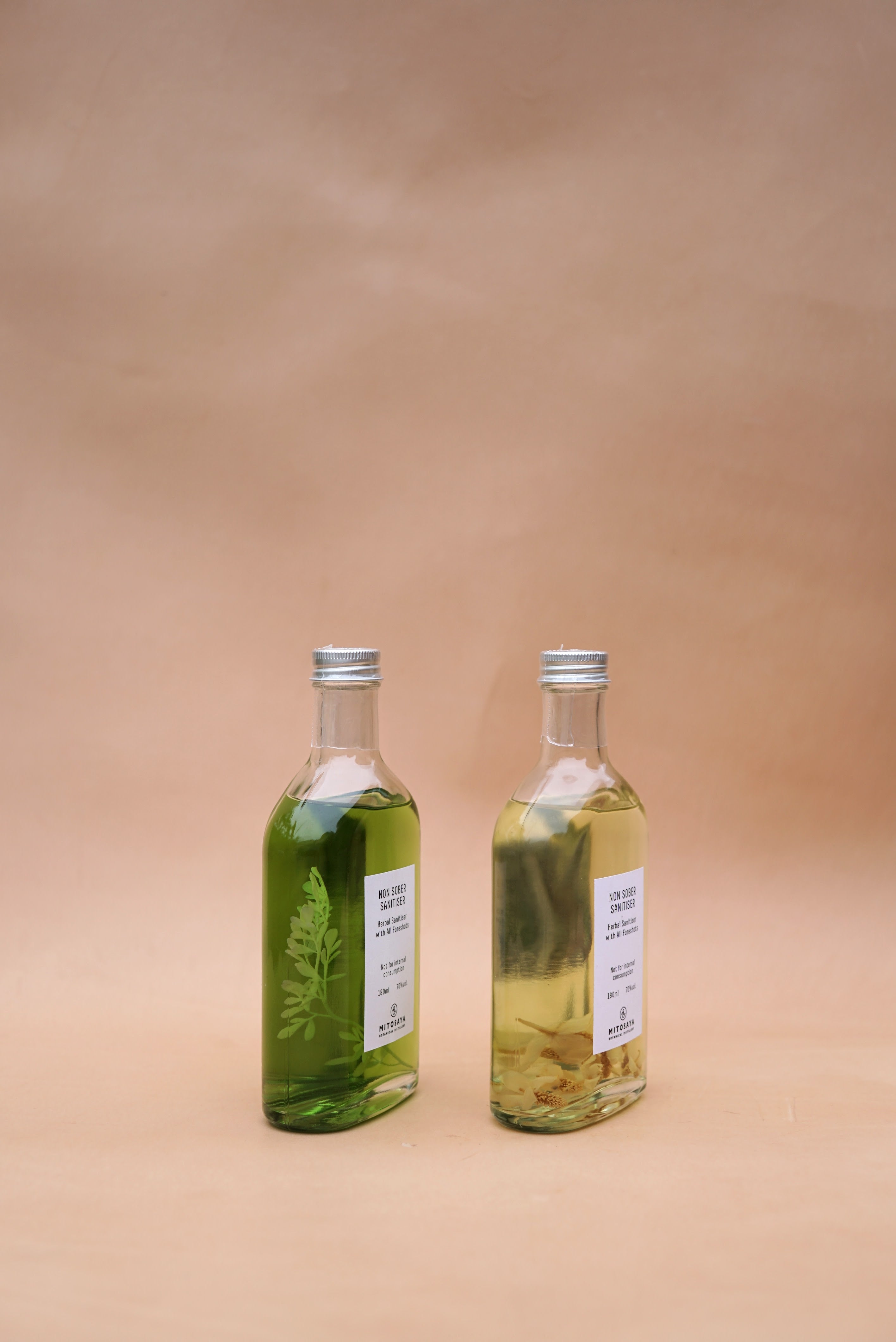 NON SOBER SANITISER
Herbal Sanitiser with All Foreshots
70.0% vol
Ruta ¥1,980 Out of Stock
Dokudami ¥1,980 Out of Stock
蒸留の際により分けることの多い、蒸留の最初に出てくるヘッドの部分。この高濃度のアルコールに、2種のハーブを加えた、NON SOBER(酔っ払い)のための消毒用アルコールです。
これまでに蒸留してきた数十種類の植物の蒸留酒のヘッド部分のブレンドに加えたハーブは、ヘンルーダ(ルータ)とドクダミの花。いずれも殺菌効果があるといわれるハーブで、特徴的な香りと色、そして美しい姿がヒップポケット型のボトルから楽しめます。
消毒用のアルコールとしてはもちろん、ルームフレグランスや、スプレーボトルに入れ替えて、手にもみ込んだり首筋につけるなどして、爽快感を楽しめます。
●使用方法:適量を手に取り、手指等になじませてお使いください。
●使用上の注意:本製品は医薬品や医薬部外品ではありませんが、消毒用エタノールの代替品として、手指消毒に使用することが可能です。高温の場所や火気の近くに保管しないでください。お肌に合わないときはご使用をおやめください。
品目:スピリッツ
原材料:スピリッツ、ハーブ、水(国産)
アルコール度数:70%
容量:180ml
第四類 アルコール類 水溶性 危険等級Ⅱ
(エタノール 126ml)
お一人様あたり1商品(1サイズ)につき2点まで。
The first part of the head, which is often separated during distillation, is the first part of the distillate. To this highly concentrated alcohol, two herbs are added to make this rubbing alcohol for NON SOBER.
To the blend of the head portion of dozens of plant distillates that we have distilled in the past.
The herbs added are henruda (ruta) and dokudami flowers. Both herbs are known for their disinfectant properties, and their distinctive aroma, color, and beautiful appearance can be enjoyed from the hip pocket-shaped bottle.
You can use it as a disinfectant alcohol, as a room fragrance, or refill the spray bottle and enjoy the invigorating sensation by rubbing it into your hands or dabbing it on your neck.
Directions for use: Take a moderate amount of this product and apply it to your hands and fingers.
Precautions for use: This product is not a drug or quasi-drug, but can be used as an alternative to ethanol for hand sanitizing. Do not store in high temperatures or near fire. Do not use if it does not agree with your skin.
Item: Spirits
Ingredients: Spirits, herbs, water (domestic)
Alcohol content: 70%.
Volume: 180ml
Class 4 Alcohol, water soluble, Hazard class II
(Ethanol 126ml)
Purchase quantity is limited to two items per product, per size.
Regular price
Sale price
¥1,980
Unit price
per
In Stock
Out of Stock
View full details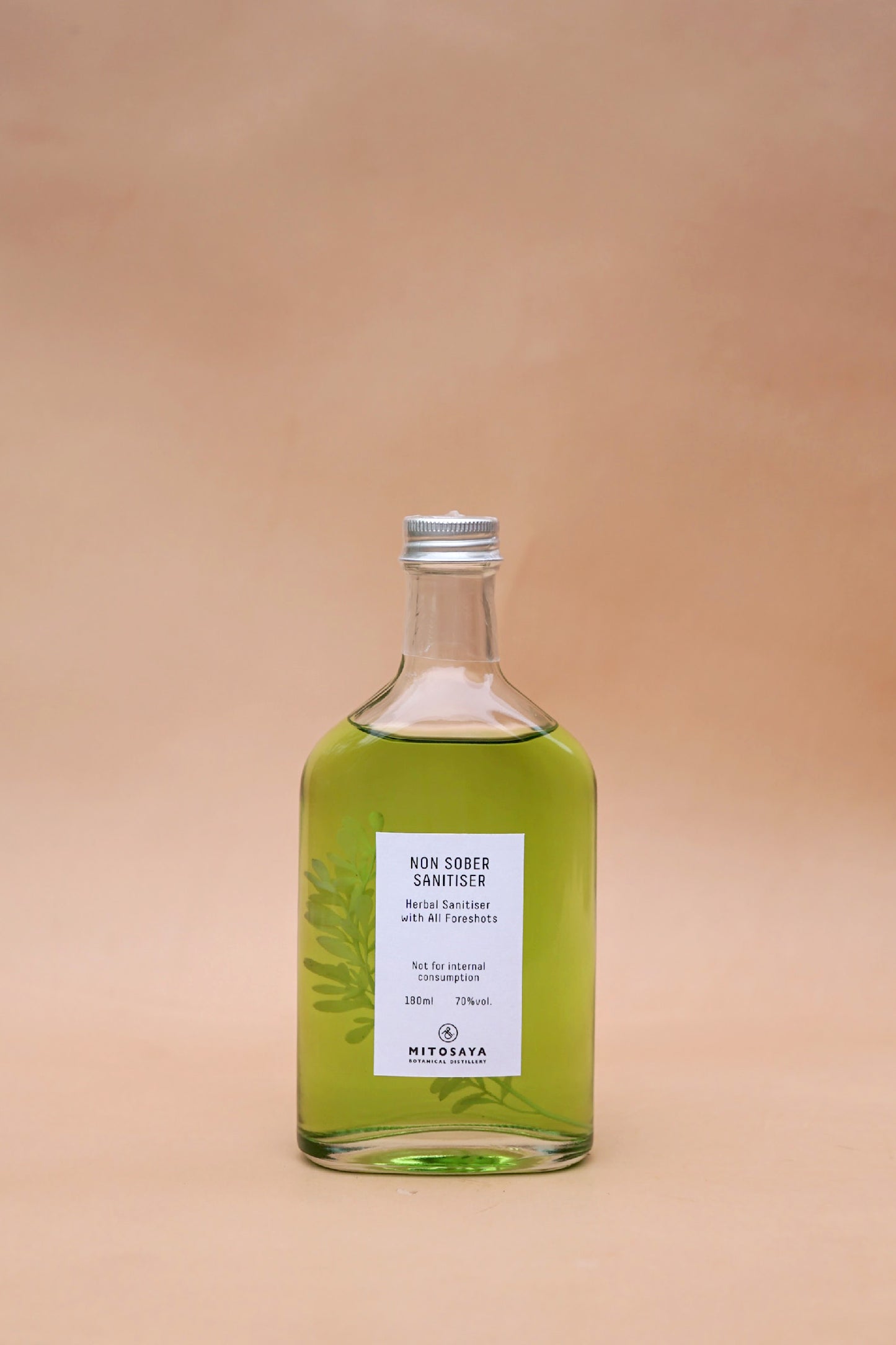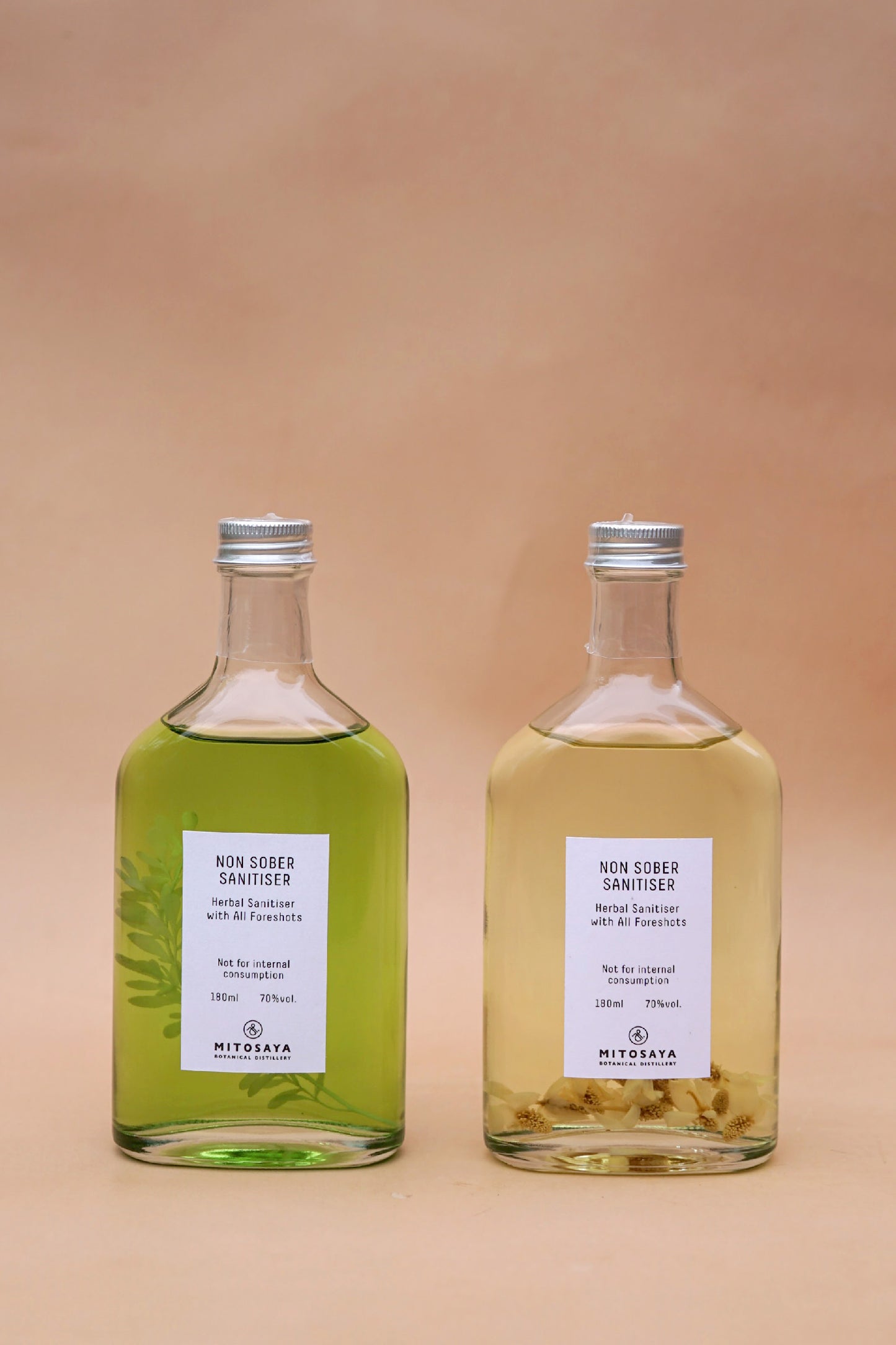 ---
mitosaya薬草園蒸留所
〒298-0216
千葉県夷隅郡大多喜町大多喜486
e-mail. cs@mitosaya.com
tel. 0470 64 6041
mitosaya botanical distillery
486 Otaki, Otaki-machi, Isumi-gun, Chiba 298-0216 Japan
e-mail. cs@mitosaya.com
tel. +81(0)470 64 6041