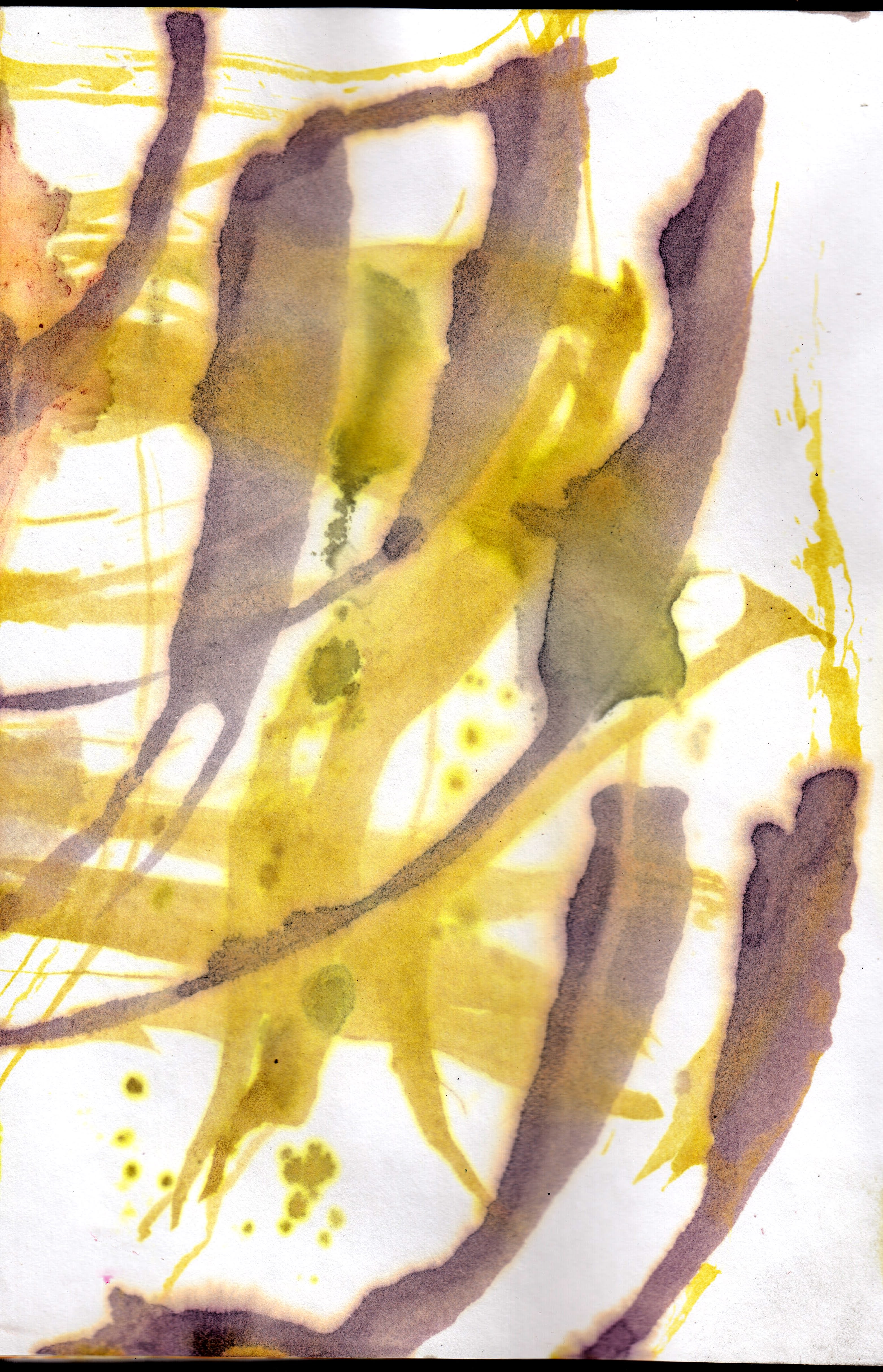 113 LOOT ROOT
Burdock, Uyaku, Turmeric and Gentian root
42.0% vol
100ml ¥1,980 Out of Stock
500ml ¥8,580 Out of Stock
5/29(日)10:00〜販売開始
以前、フランスのポンタルリエのとある農場で、リンドウの根、ゲンチアナを掘り起こしたことがあります。そのときから、ずっと考えていた日本の根っこのスピリッツ。

イメージしたのはゲンチアナを使ったフランスのリキュール SUZE。日本で根菜といえばゴボウだろうと、まずは北海道から届いた有機ゴボウを使ってスピリッツを作りました。ゴボウと組み合わせたのはmitosayaのある薬草園の立ち上げ時に植えられ寿命を終えた天台烏薬。複雑に絡みあったテンダイウヤクの根をていねいに洗って泥を落とし、細かく刻み加工しました。

ゴボウの親しみのある味わいに、生薬にも使われる天台烏薬の清涼感のある香りと苦味。mitosayaで収穫したほのかなカンゾウの甘み、春ウコンと秋ウコンのイエローが鮮やかです。ナイアガラで作ったワインの酸味も加えて味わいを整えました。

すべて私たちのもとに集まってきた、寄せ集め(LOOT)の根(ROOT)の蒸留酒。深く滋味のある味わいをどうぞ。
ラベルはJason Loganによるもの。ブドウとプラムの皮、ターメリック、鉄錆から抽出した色を、羽を使って和紙に描いています。
品目:スピリッツ
原材料:ごぼう、テンダイウヤク(根)、春ウコン(根)、秋ウコン(根)、ヤブカンゾウ(根)、ゲンチアナ(根)、ナイアガラ、ライススピリッツ、水
アルコール度数:42%
容量:100ml / 500ml
Artwork by Jason Logan
お一人様あたり1商品(1サイズ)につき2点まで。
29 May (Sun.) 10:00 - on sale
I once dug up a gentian root, gentianiana, at a certain farm in Pontarlier, France. Since that time, I have been thinking of a Japanese root spirit.
I imagined Suze, a French liqueur made with gentian, and thinking that the root vegetable in Japan would be burdock root, I first made a spirit using organic burdock delivered from Hokkaido. The burdock was paired with Tendai Oyaku, which was planted at the startup of the herb garden where mitosaya is located and has completed its life span. The intricately entwined roots of the Tiantai oolong were carefully washed, cleaned of mud, and chopped into small pieces and processed.
The familiar taste of burdock root is combined with the refreshing aroma and bitterness, which is also used in herbal medicine, the subtle sweetness of the candlenut harvested at mitosaya, and the bright yellow color of spring and fall turmeric. The acidity of the wine made from Niagara was also added to the flavor.
All gathered to us (LOOT), the distillate of the root (ROOT) of the Enjoy the deep and nourishing flavor.
The label is by Jason Logan. Colors extracted from grape and plum skins, turmeric, and iron rust are painted on Japanese paper using feathers.
Item: Spirits
Ingredients: Burdock root, Tiandai Uyaku (root), Spring turmeric (root), Autumn turmeric (root), Kanzo (root), Gentian (root), Niagara wine, Rice spirits, Water
Alcohol content: 42%.
Volume: 100ml / 500ml
Artwork by Jason Logan
Purchase quantity is limited to two items per product, per size.
Regular price
Sale price
¥1,980
Unit price
per
In Stock
Out of Stock
View full details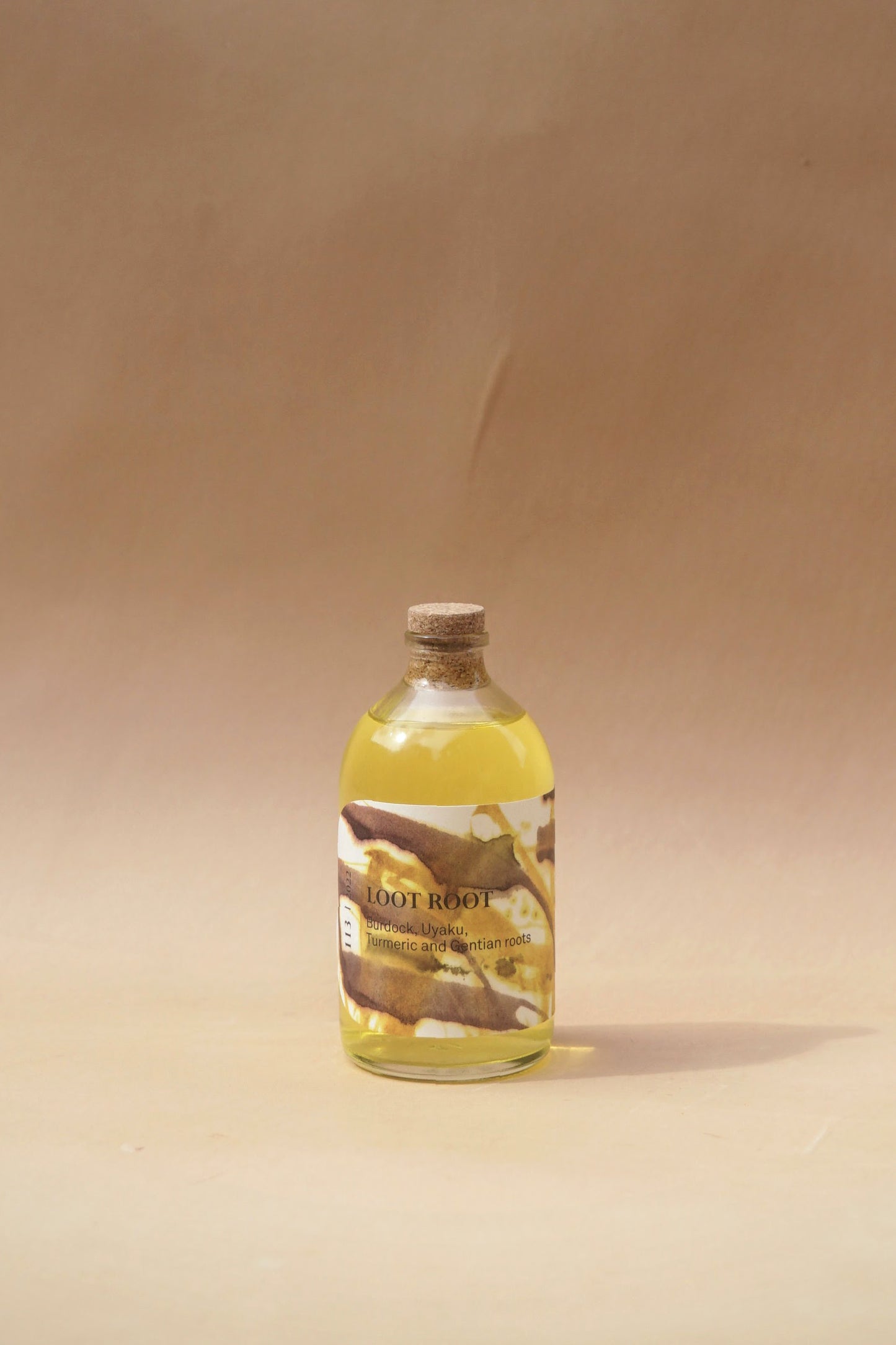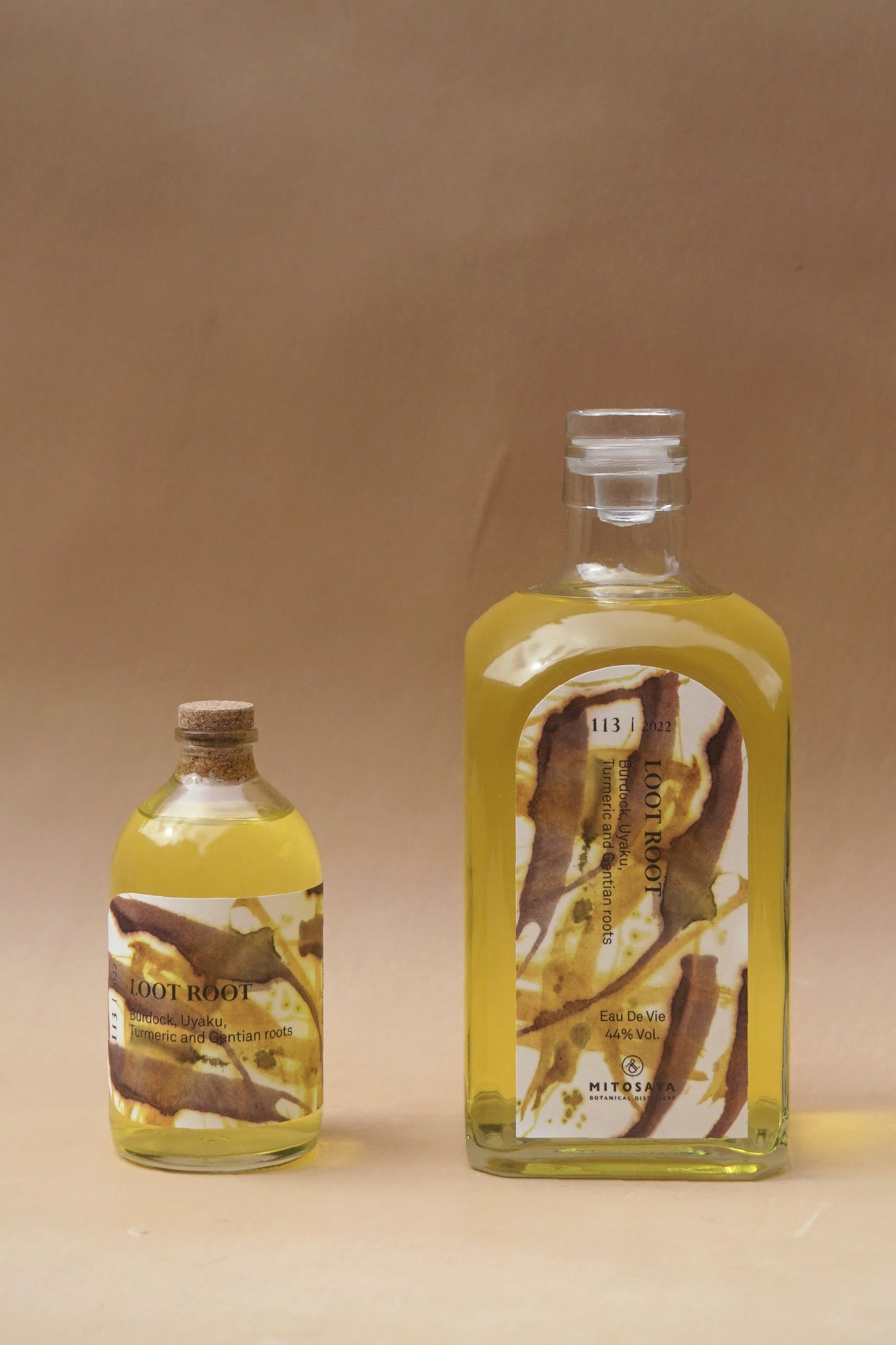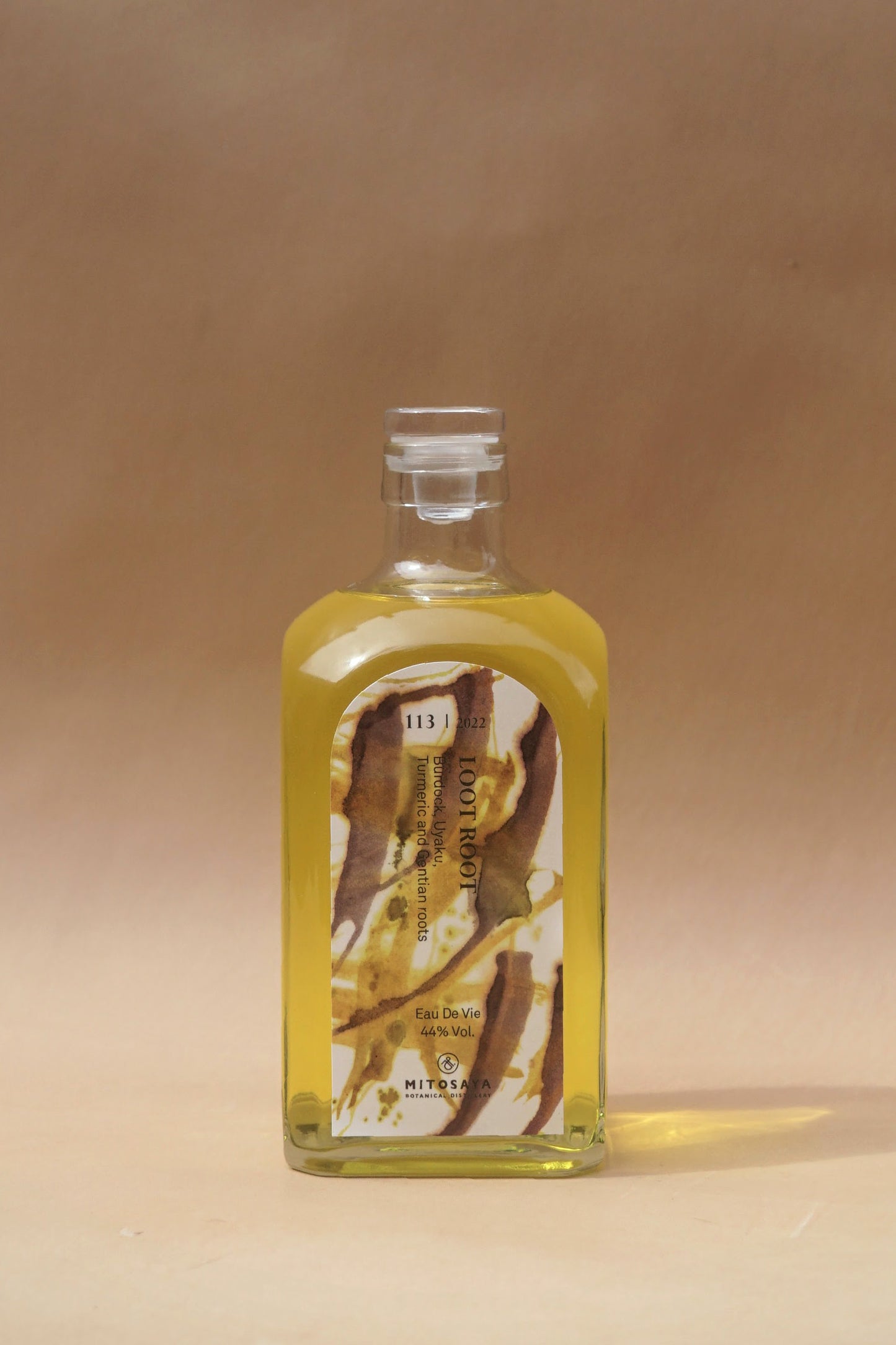 ---
mitosaya薬草園蒸留所
〒298-0216
千葉県夷隅郡大多喜町大多喜486
e-mail. cs@mitosaya.com
tel. 0470 64 6041
mitosaya botanical distillery
486 Otaki, Otaki-machi, Isumi-gun, Chiba 298-0216 Japan
e-mail. cs@mitosaya.com
tel. +81(0)470 64 6041