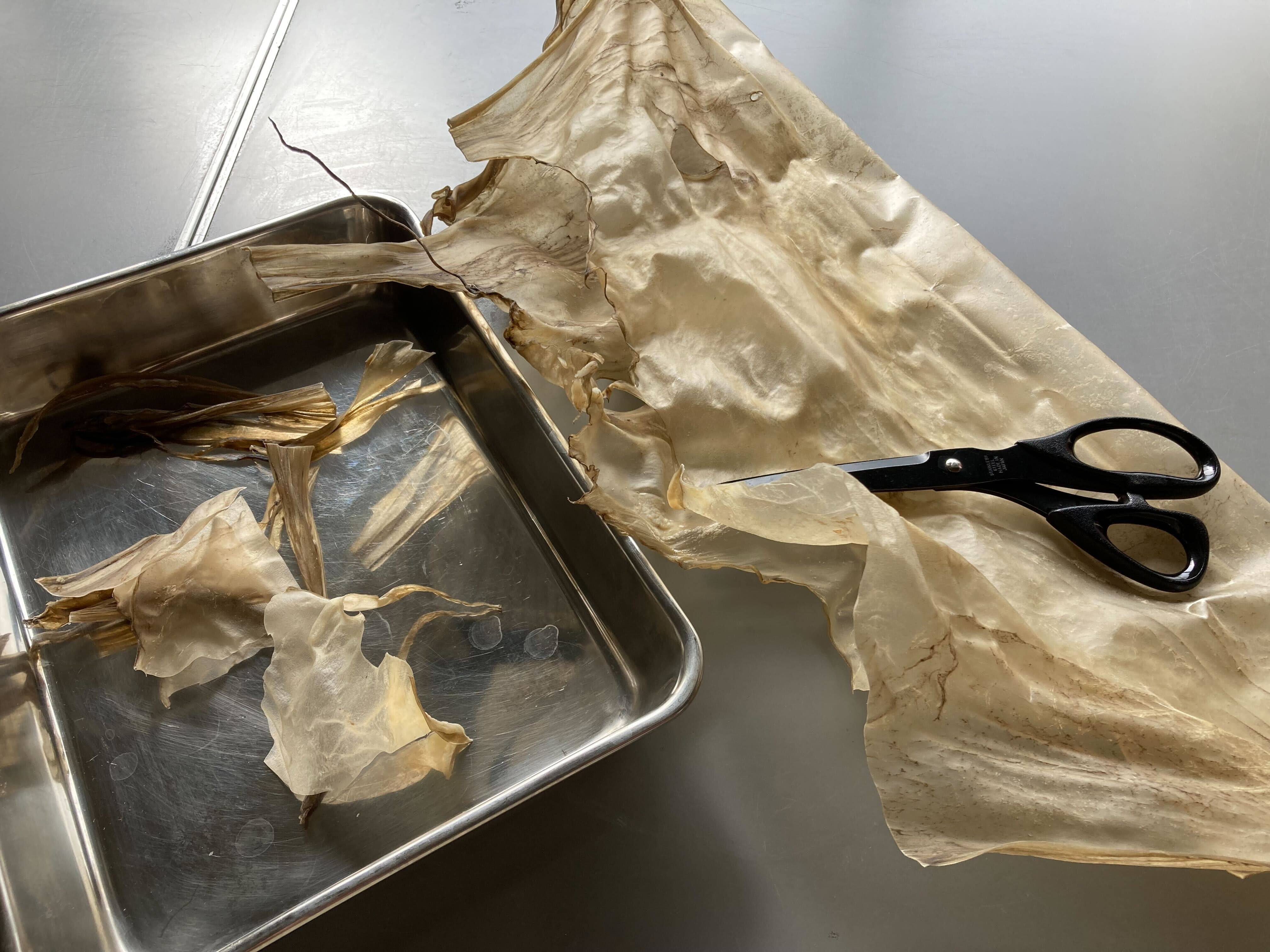 112 DAPPER PEPPER
Deer Leather aroma permeated
44.0% vol
100ml ¥2,860 Out of Stock
500ml ¥10,560 Out of Stock
冬の山に蔓性の真っ赤な実をつける和胡椒。フウトウカズラのスパイシーなスピリッツを、鹿革で熟成させた、レザーブランド Hender Scheme とのコラボレーション。

口入れても問題のない革を探し続けたHender Schemeとmitosayaがたどり着いたのは、鹿の革。通常のなめし工程で使うタンニンや薬剤を使わずに、鹿の皮に付着した不純物を全て手作業で取り除いた生皮です。人類が初めて身につけたと言われるその鹿皮を、木樽熟成のように熟成の素材に用いました。
期せずして山に居る素材が組み合わさり生まれた、野性と洗練の味わい。
Hender Schemeによるレザーラベルも特別なものです。
品目:スピリッツ
内容量:100ml / 500ml
原材料:フウトウカズラ(千葉県産)、ライススピリッツ、鹿革、水(岩手県釜石産)
アルコール度数:44%
お一人様あたり1商品(1サイズ)につき2点まで。
A collaboration with leather brand Hender Scheme, the spicy spirit of the Japanese pepper, or fukutoukazura, which produces bright red berries on the mountains in autumn, is aged in deerskin leather.
Hender Scheme and mitosaya have been searching for a leather that is safe to put in the mouth, and have arrived at deerskin. This is raw deer skin that has had all impurities attached to it removed by hand, without the use of tannins or chemicals normally used in the tanning process. The deerskin, which is said to have been worn for the first time by mankind, is used as a material for maturing, just like aging in a wooden barrel. The taste of wildness and sophistication is born from the combination of materials that are unexpectedly found in the mountains.
The leather label by Hender Scheme is also very special.
Item:Spirits
Ingredients: foutoukazura, rice spirits, deerskin, water (from Kamaishi, Iwate)
Alcohol content: 44%.
Purchase quantity is limited to two items per product, per size.
Regular price
Sale price
¥2,860
Unit price
per
In Stock
Out of Stock
View full details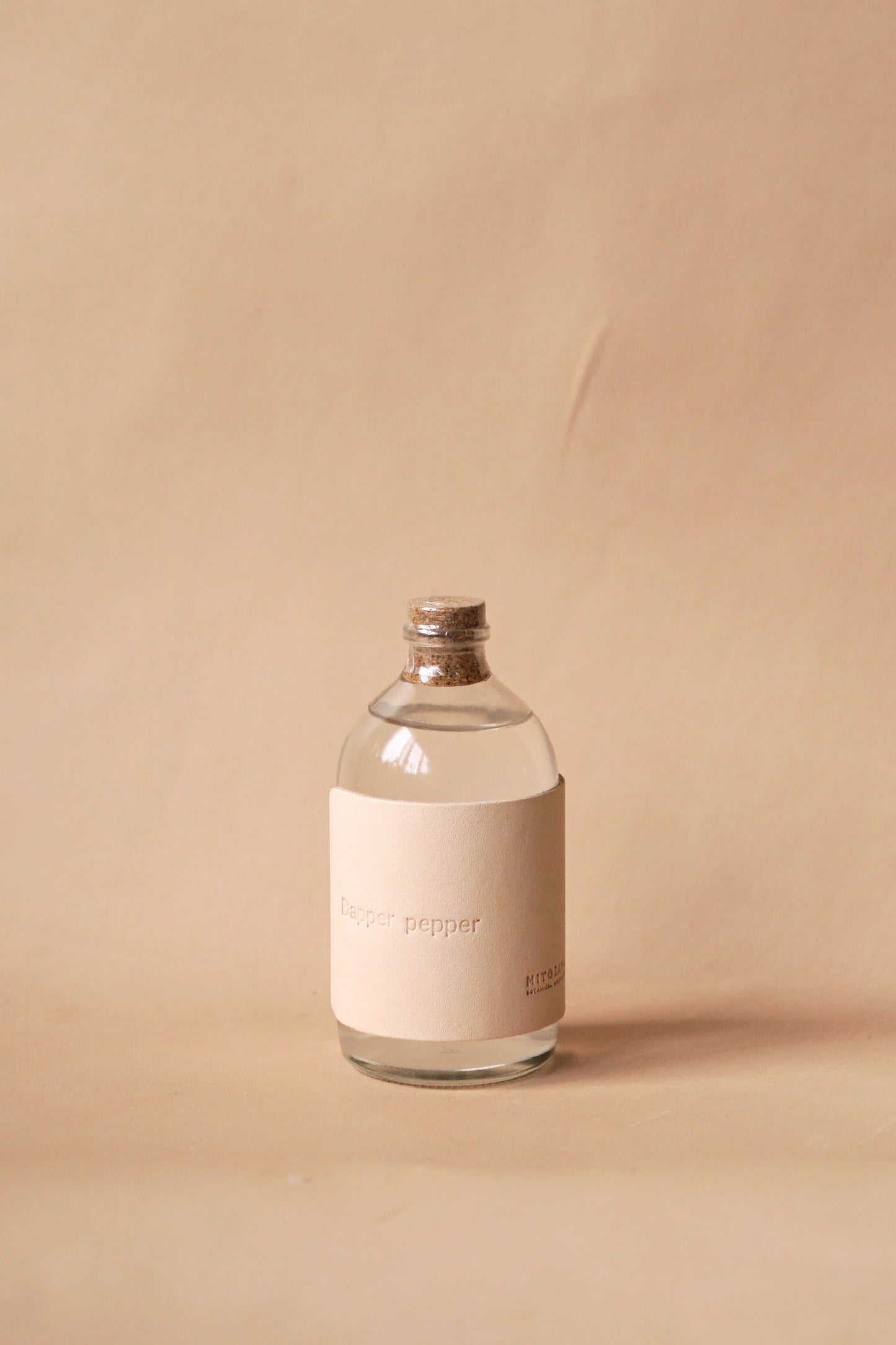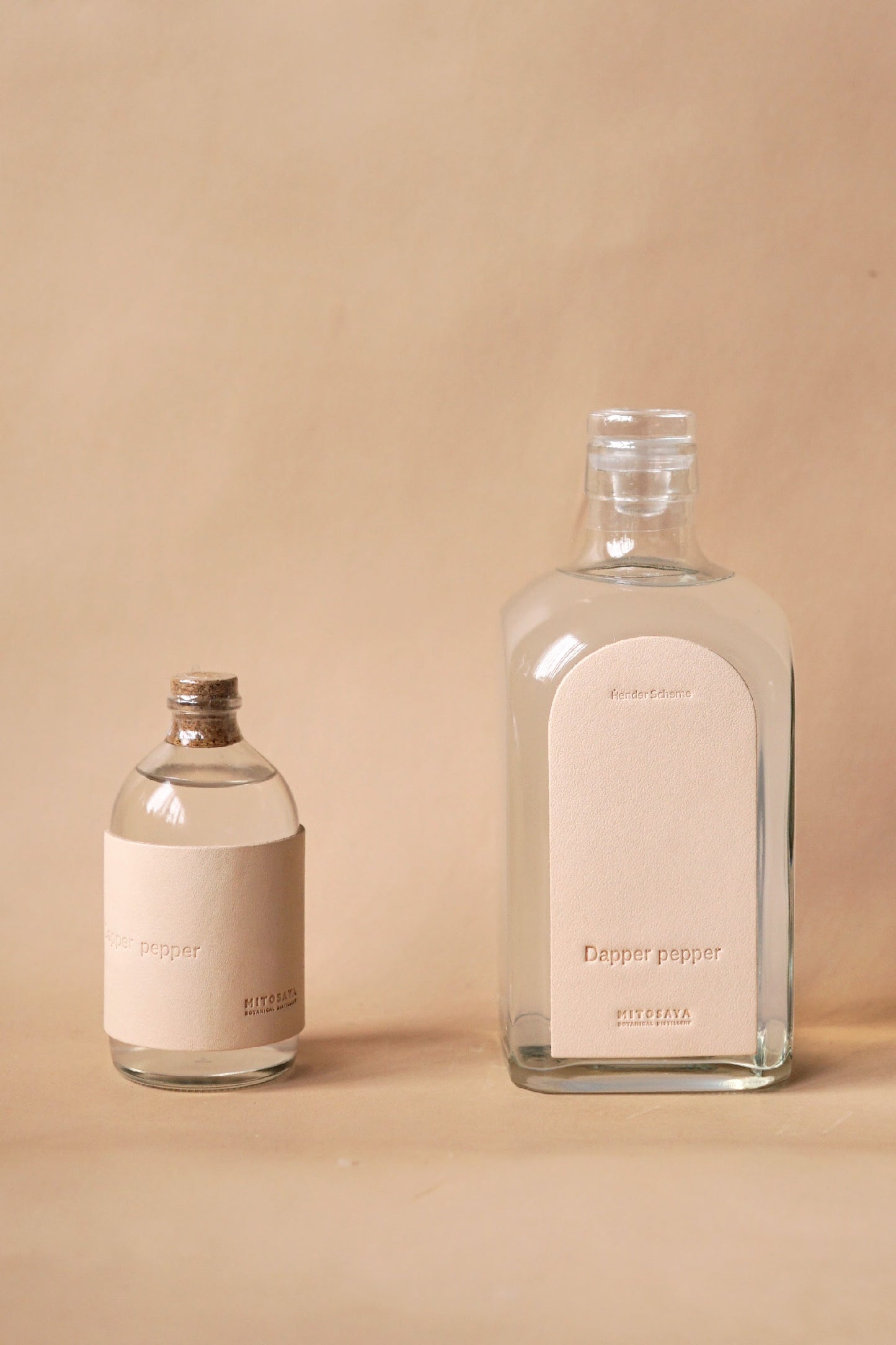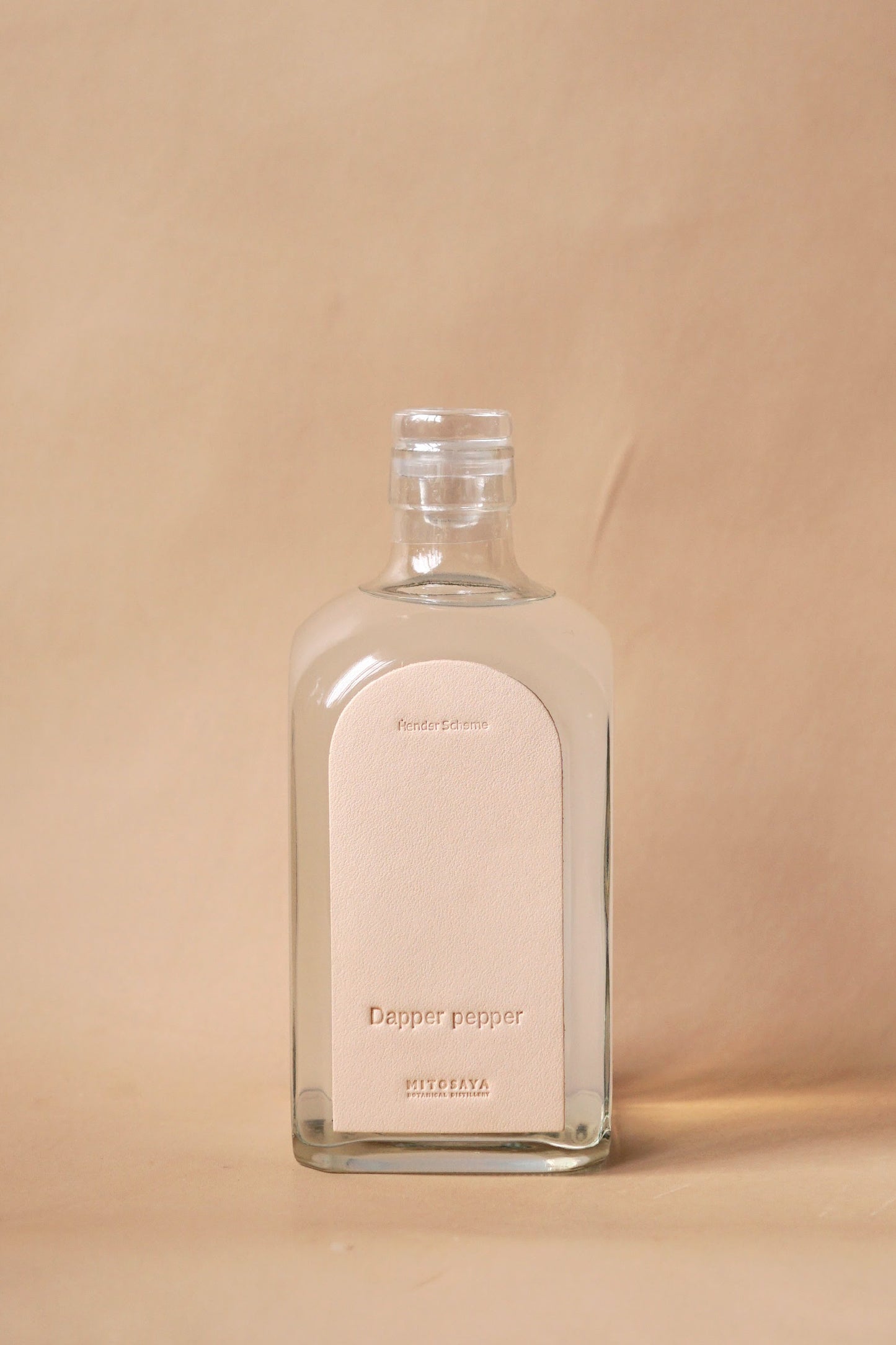 ---
mitosaya薬草園蒸留所
〒298-0216
千葉県夷隅郡大多喜町大多喜486
e-mail. cs@mitosaya.com
tel. 0470 64 6041
mitosaya botanical distillery
486 Otaki, Otaki-machi, Isumi-gun, Chiba 298-0216 Japan
e-mail. cs@mitosaya.com
tel. +81(0)470 64 6041