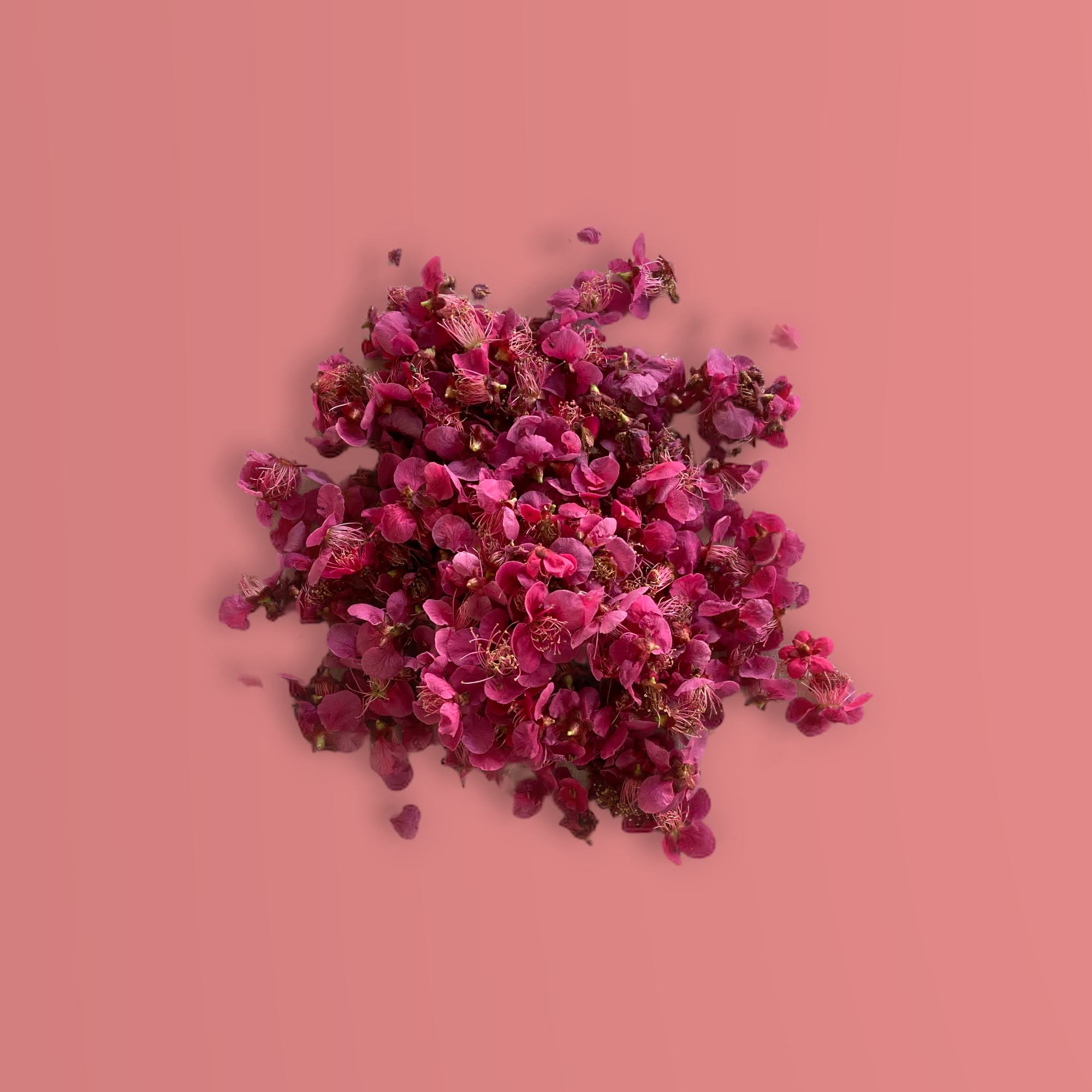 108 UME DAMONO
Japanese Plum Diffuseed with Shirodamo Distillation
42.0% vol
100ml ¥2,420 Out of Stock
500ml ¥9,680 In Stock
4/17(日)オープンデー先行販売
4/24(日)10:00〜販売開始
梅の実の緑色が徐々に黄色に変わり、てっぺんが淡くピンクに色づいてきた6月初旬。地元の梅林でたわわに生った実を、漂う香りとともに収穫しました。本当はもう少し待ちたいところですが、前年、完熟まで待っていたところ猿に横取りされた苦い経験から今回は安全策をとります。収穫後にしばらく熟成させ、桃のような香りと果肉に柔らかさが出てきたところで、あらく砕き、酵母を加え発酵させます。酵母には、​華やかな香りを引き出す日本酒用のK901酵母を​使用し、一ヶ月の発酵のあと蒸留。一部の梅はライススピリッツに浸漬しフレッシュな香りを引き出した後に蒸留しました。
ブレンドに用いる希釈水には、石川県金沢市で採取したクスノキ科のシロダモの枝葉を、香林居で蒸留した芳香蒸留水を使用。最後に今年の春に採取した白梅、紅梅の花を漬け込み、淡い色と杏仁のような香りをまとわせました。
幾層にも重なる梅の芳香とシロダモの清涼感が組み合わさった、気品のある味わいをお楽しみください。
蒸留器を併設した金沢のホテル、香林居と作った蒸留酒の第二弾です。
品目:ブランデー
内容量:100ml / 500ml
原材料:梅の実、梅の花(千葉県産)、シロダモの枝葉(石川県産)、ライスピリッツ、水
アルコール度数:42%
お一人様あたり1商品(1サイズ)につき2点まで。
In early June, the green color of the ume plum blossoms gradually turns yellow, and the tops of the blossoms turn pale pink. I harvested the plums from a local ume grove with their fragrance wafting in the air. I would have preferred to wait a little longer, but having had a bitter experience the previous year when I waited until they were fully ripe and monkeys snatched them away, I decided to play it safe this time. After harvesting, we let the grapes ripen for a while, and when they have a peachy aroma and soft flesh, we crush them roughly, add yeast, and ferment them. After one month of fermentation, the yeast is distilled. Some of the plums are steeped in rice spirits to bring out their fresh aroma before distillation.
The diluted water used in the blend is aromatic distilled water made from the branches and leaves of the camphoraceae tree Shirodamo, collected in Kanazawa City, Ishikawa Prefecture, and distilled at Hotel Korinkyo. Finally, white and red plum blossoms collected this spring were soaked to give it a light color and an apricot-like aroma.
Please enjoy the sublime taste of the combination of the aroma of the layers of plums and the coolness of the white Japanese apricot.
Item:Brandy
Contents: 100ml / 500ml
Ingredients: Ume fruit, plum blossoms (Chiba Prefecture), white Japanese apricot branches and leaves (Ishikawa Prefecture), rye spirit, water
Alcohol content: 42%.
Purchase quantity is limited to two items per product, per size.
Regular price
Sale price
¥9,680
Unit price
per
In Stock
Out of Stock
View full details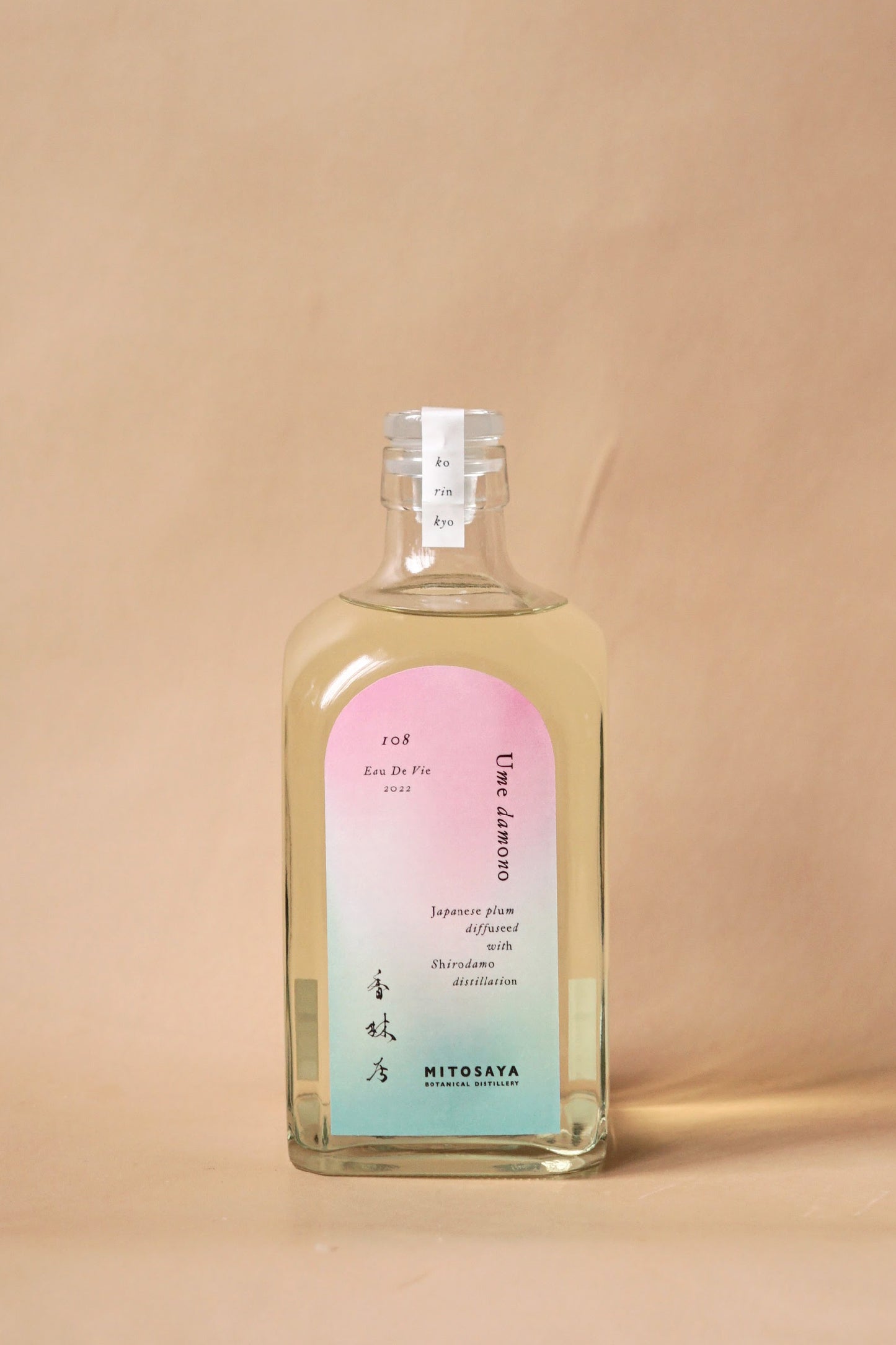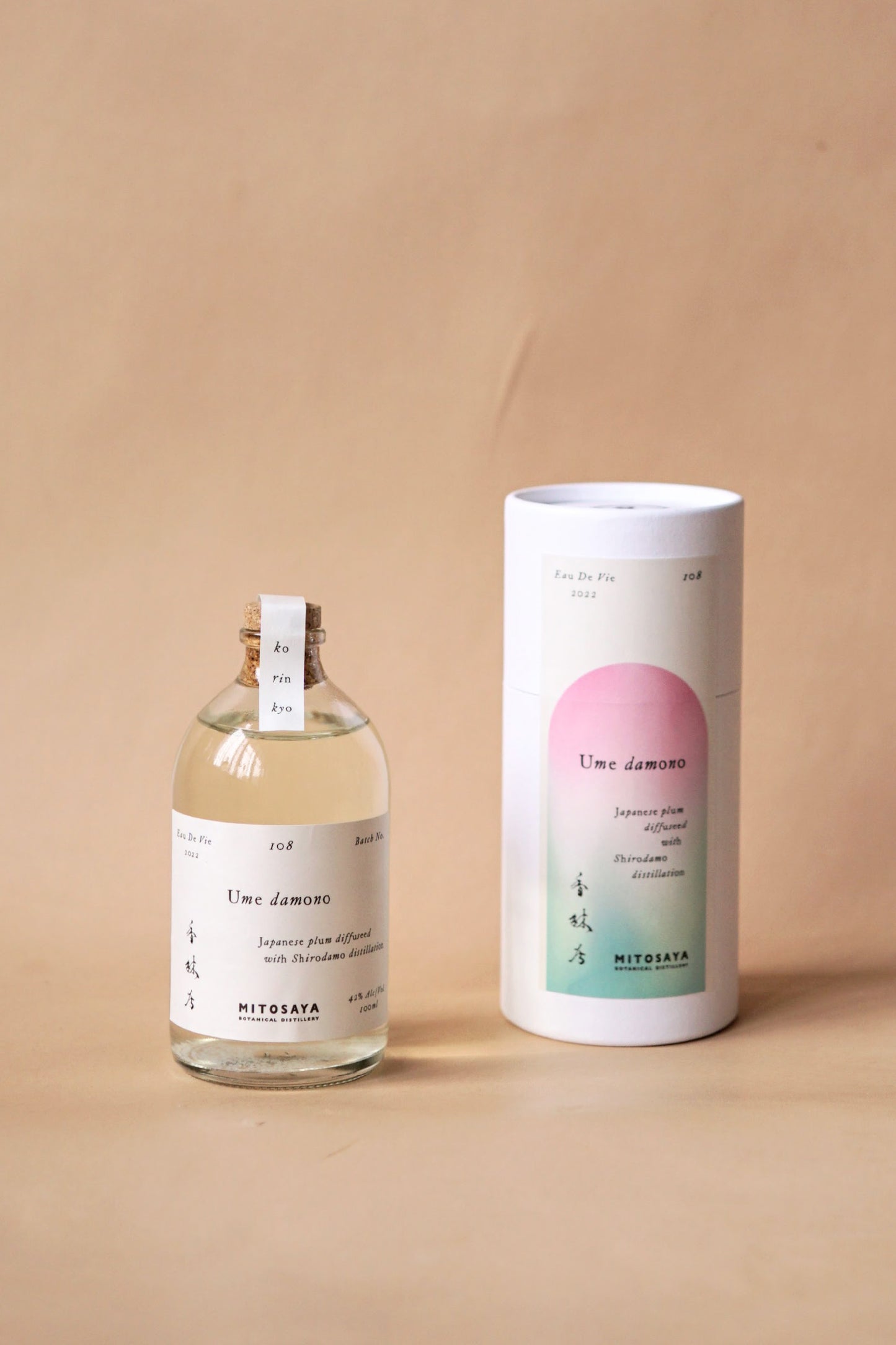 ---
mitosaya薬草園蒸留所
〒298-0216
千葉県夷隅郡大多喜町大多喜486
e-mail. cs@mitosaya.com
tel. 0470 64 6041
mitosaya botanical distillery
486 Otaki, Otaki-machi, Isumi-gun, Chiba 298-0216 Japan
e-mail. cs@mitosaya.com
tel. +81(0)470 64 6041