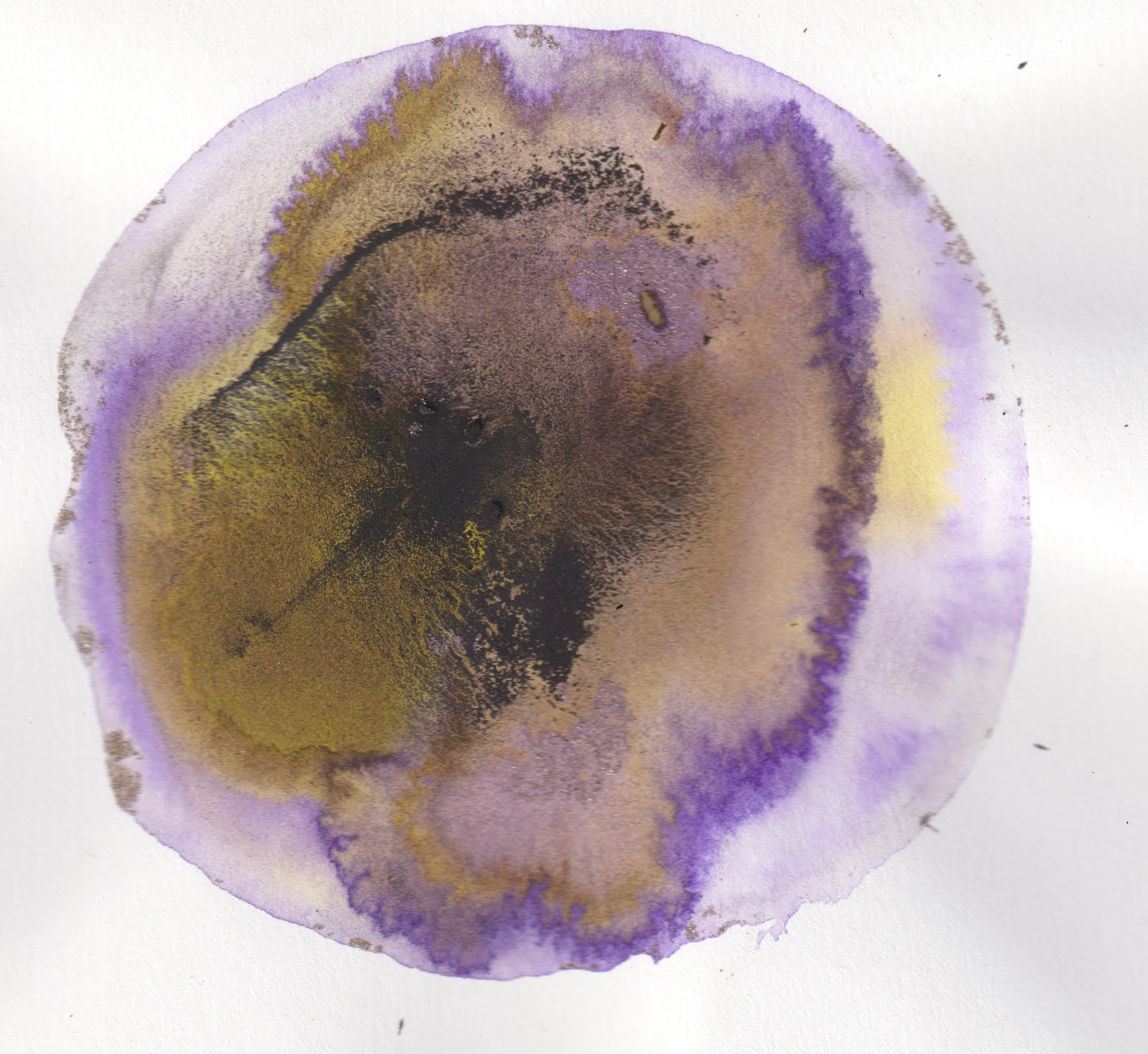 106 LAVENDER 'GROSSO'
Immense Fragrant Field in a Bottle
42.0% vol
100ml ¥1,760 Out of Stock
500ml ¥8,360 Out of Stock
市原市の住宅地を抜けると突如現れる一面のラベンダー畑。ここは北海道かと思わずつぶやいたほど美しい、広さ600坪、1000株を超えるラベンダーが植えられたこの畑は、元榮専一さんを中心にした有志の皆さんで長年運営されているそうです。
6月の終わりにその地を訪れた私たちは、濃い紫色の花を夢中になって収穫しました。
ラバンジングロッソ種のラベンダーは、大ぶりの花が特徴で香りは野性味があってやや甘い。いい香りを充満させた車に積み込み、ライススピリッツにじっくり浸漬したのちに蒸留しました。
口に含めばあの日に見た景色が蘇る、ボトルに入ったまさに飲む香水。
料理やデザートの香り付けにもおすすめです。
品目:スピリッツ
内容量:100ml / 500ml
原材料:ラベンダー(千葉県産)、ライススピリッツ、水
アルコール度数:42%
Artwork by Jason Logan
お一人様あたり1商品(1サイズ)につき2点まで。
A field of lavender suddenly appears after passing through a residential area in Ichihara City. The field, which is so beautiful that one might think one was in Hokkaido, has been managed for many years by a group of volunteers led by Mr. Senichi Motoei.
We visited the area at the end of June and were enthralled to harvest the dark purple flowers.
The Lavandingroso variety of lavender has large flowers and a wild, slightly sweet scent. We loaded them into the car, which was filled with a nice fragrance, and after a slow maceration in rice spirits, we distilled them.
It is a true drinking perfume in a bottle that brings back the sights and sounds of that day when you put it in your mouth.
It is also recommended for flavoring food and desserts.
Item: Spirits
Contents: 100ml / 500ml
Ingredients: Lavender (Chiba Prefecture), rice spirits, water
Alcohol content: 42%.
Artwork by Jason Logan
Purchase quantity is limited to two items per product, per size.
Regular price
Sale price
¥1,760
Unit price
per
In Stock
Out of Stock
View full details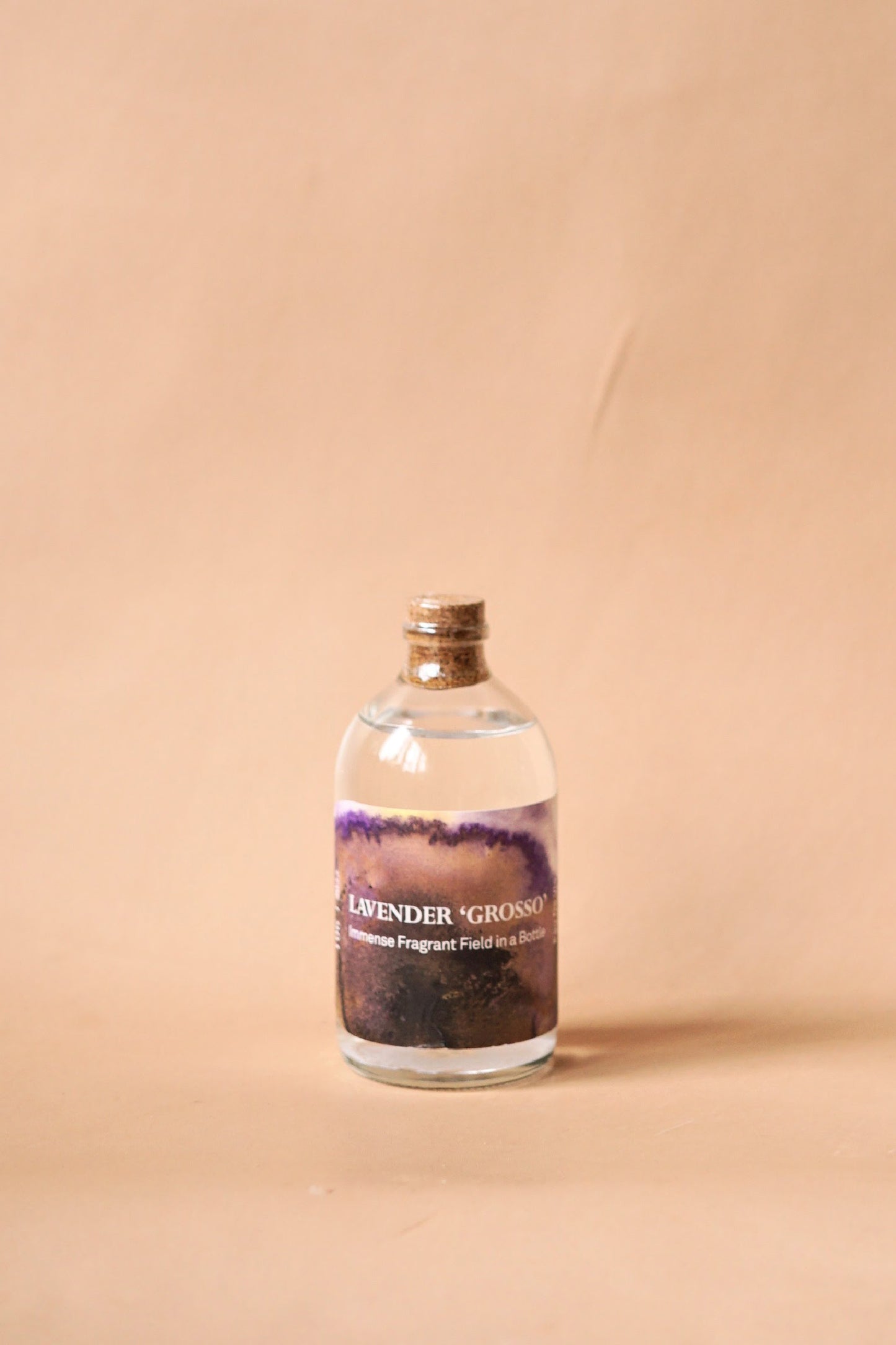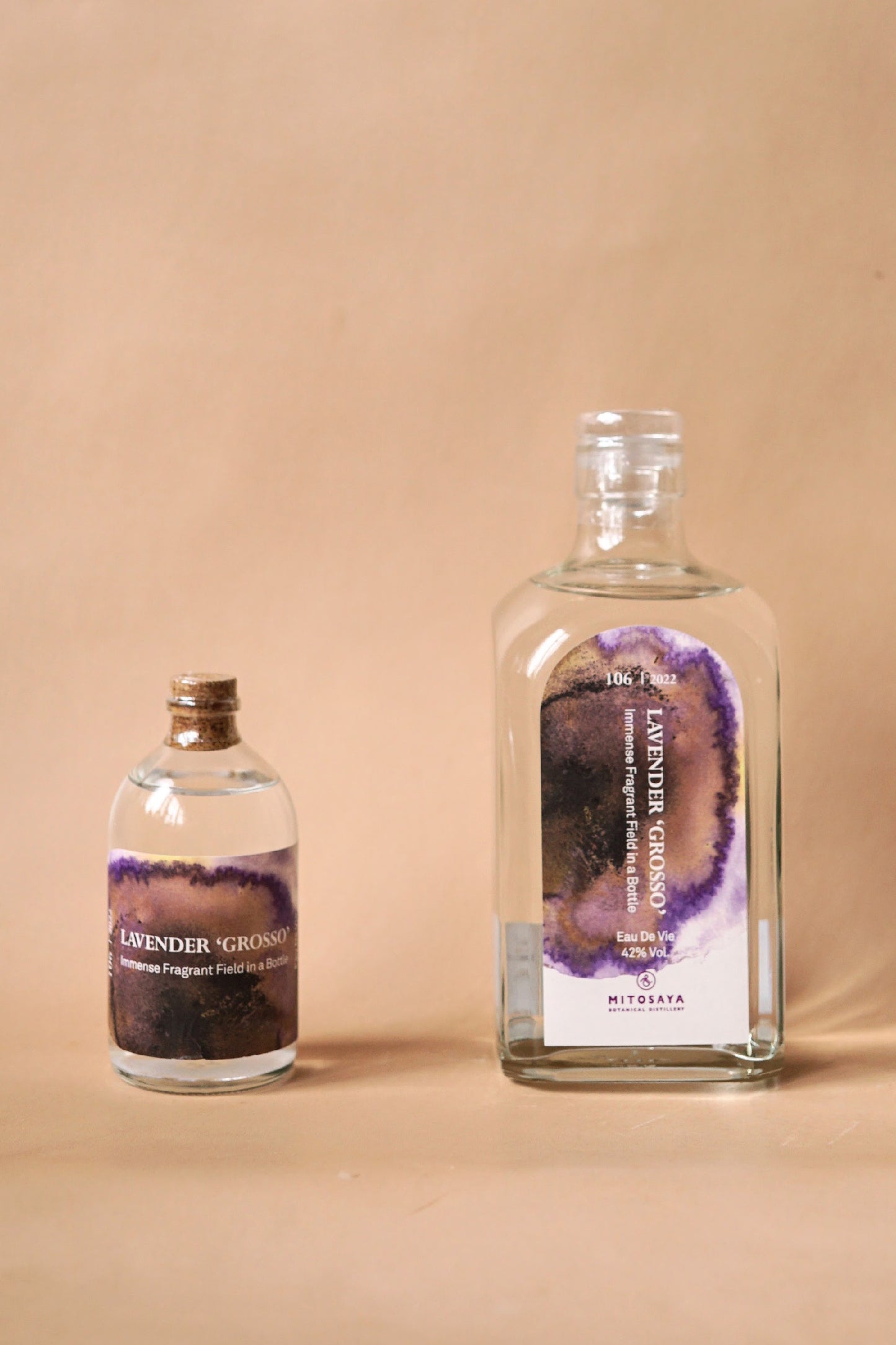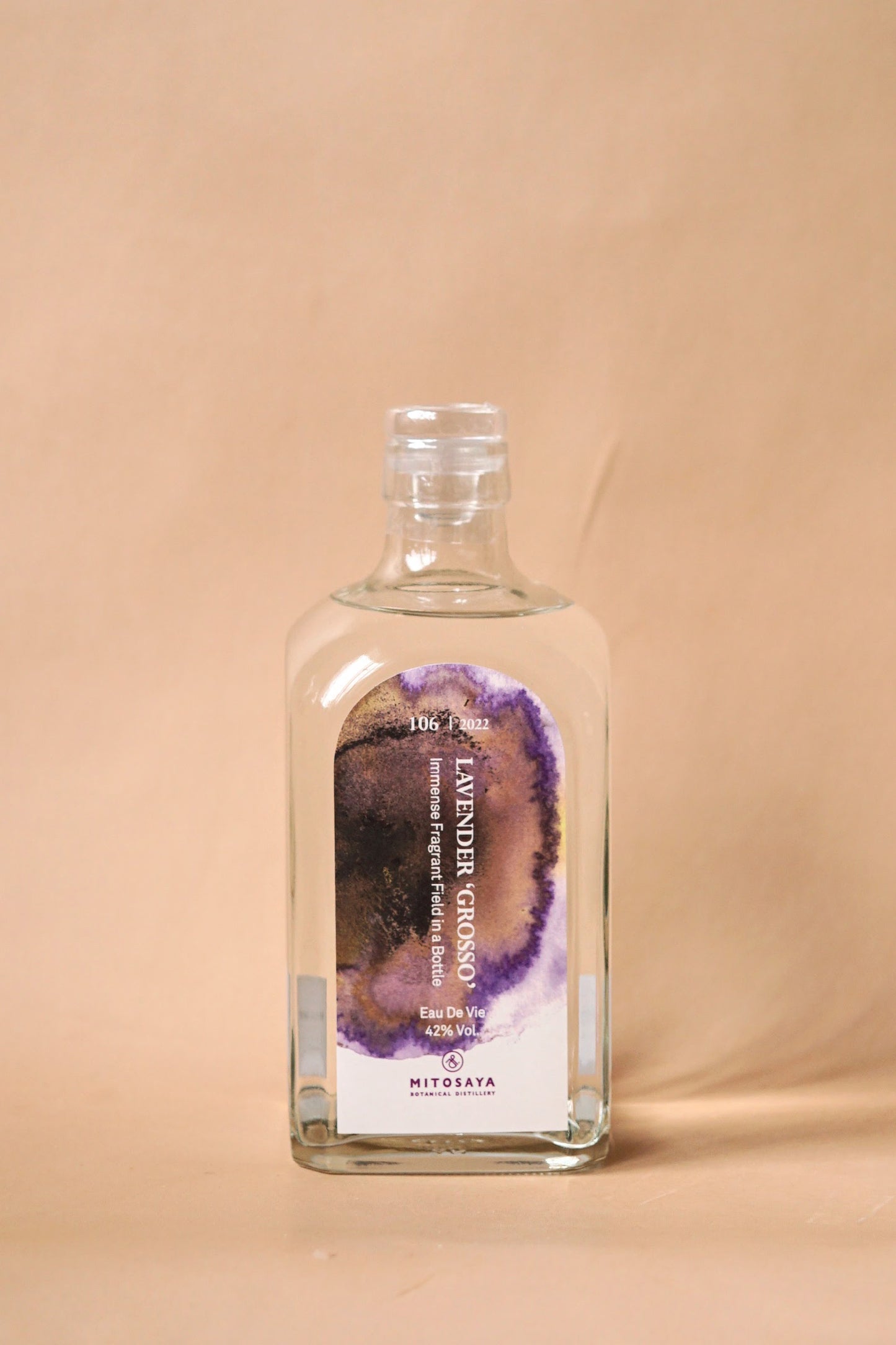 ---
mitosaya薬草園蒸留所
〒298-0216
千葉県夷隅郡大多喜町大多喜486
e-mail. cs@mitosaya.com
tel. 0470 64 6041
mitosaya botanical distillery
486 Otaki, Otaki-machi, Isumi-gun, Chiba 298-0216 Japan
e-mail. cs@mitosaya.com
tel. +81(0)470 64 6041