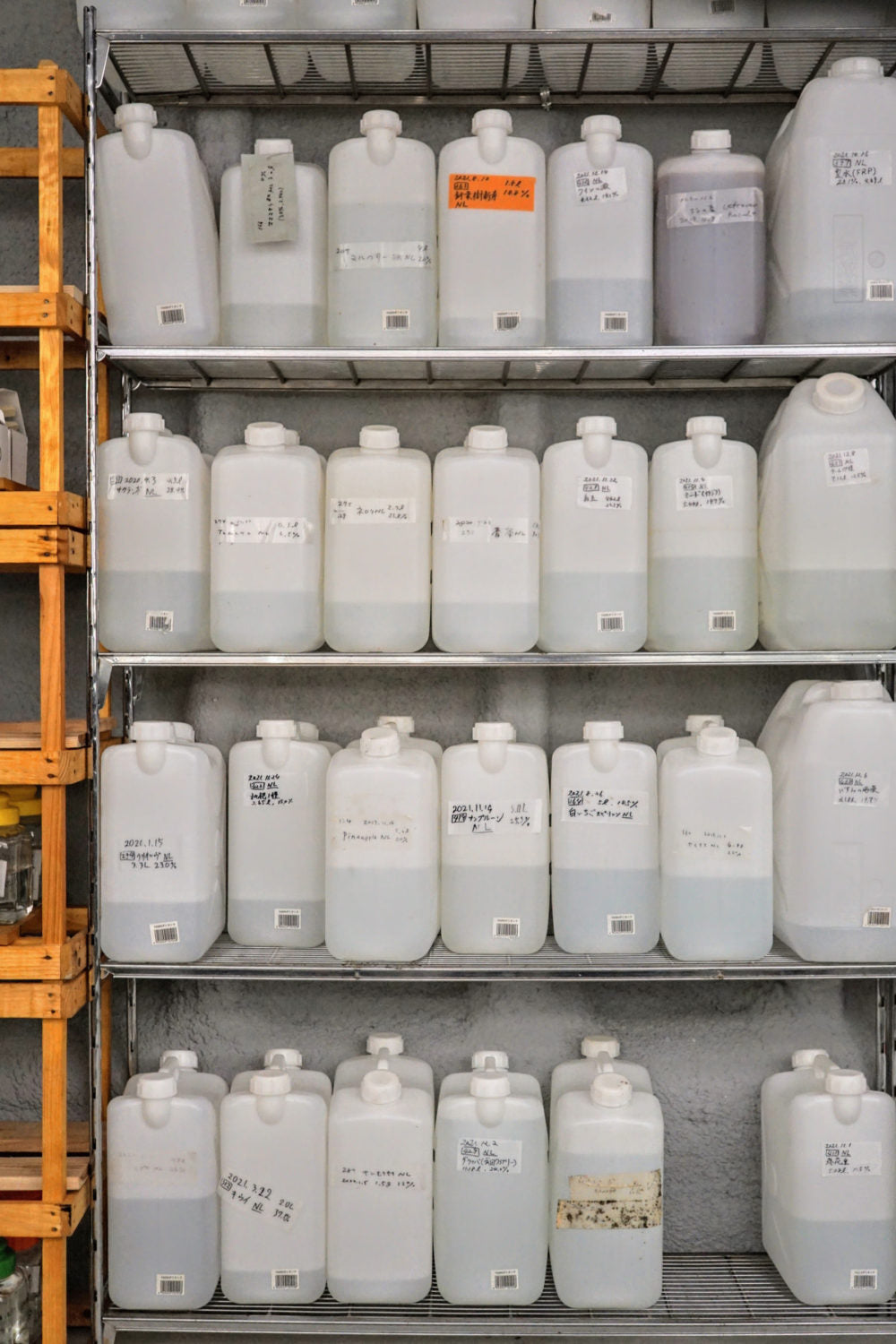 100 WEED AND SEAWEED
Redistilled 19 Herbaceous Botanicals with Isumi Ocean Algae
42.0% vol
100ml ¥1,980 Out of Stock
500ml ¥8,580 Out of Stock
蒸留の過程において発生する液体は順番にヘッド、ハート、テールに分けられます。テールは後溜とも言われ、アルコール度数が低いため製品には使われませんが、水にともに蒸留される果実味や酸味が多く含まれ、通常は同一原料の再蒸留に使われます。ところが一品種をワンバッチごとに蒸留することが多いmitosayaでは、そのテールを次に使えないこともあります。そこで一年の最後に主にハーバルな19種のボタニカルのテールだけを集めてワンバッチ分にし、再蒸留しました。
様々なボタニカルの味わいと香りが組み合わさった、グリーンでクリーンな蒸留物を取り出すことができました。
さらに、いすみ市の大原漁港に上がった伊勢海老漁の網にかかるさまざまな海藻を蒸留したスピリッツとブレンド。(いすみは実は伊勢海老の水揚げ地なのです。)
広く捉えれば海藻も海のボタニカル。20種を超えるボタニカルが奏でる軽やかな芳香、ふくよかな潮味もほのかに感じていただけます。
100番目のリリースにふさわしい、mitosayaのさやの部分の組み合わせです。
品目:ブランデー
原材料:海藻、カイヅカイブキ、イグサ、フェンネル、フウトウカズラ、イエルバブエナ、ニッケイ、ヒソップ、パープルセージ、生姜、ホップ、ホーリーバジル、ポンティカ、サザンウッド、朝倉山椒、わさび、カモミール、黒文字、ミツマタの花、ベトナムコリアンダー、梨ブランデー、ライススピリッツ、水
アルコール度数:42%
容量:100ml / 500ml
Drawing : Ryota Nishimoto
The liquid produced during the distillation process is divided into the head, heart and tail in that order. The tail, also known as post-distillation, is not used in the product due to its low alcohol content, but it contains much of the fruitiness and acidity that is distilled with water, and is usually used to redistill the same material. However, in mitosaya, where one variety is often distilled in one batch, the tail is not always available for the next batch. So, at the end of the year, we collected the tails of 19 botanicals, mostly herbal, and redistilled them into one batch.
The result is a green, clean distillate that combines the flavors and aromas of many different botanicals.
We also blended it with spirits distilled from various seaweeds caught in the nets of lobster fishermen at Ohara fishing port in Isumi City. (Isumi is actually a landing place for lobsters.)
The light aroma of more than 20 botanicals and the rich taste of the sea can be felt.
This is the perfect combination of the pods of mitosaya for our 100th release.
Item: Brandy
Ingredients: seaweed, kaidu kaibuki, igusa, fennel, houttuynia, yerba buena, nikkii, hyssop, purple sage, ginger, hops, holly basil, pontica, southernwood, asakura sansho, wasabi, chamomile, blackletter, honeysuckle flower, vietnamese coriander, pear brandy. Rice, Rice Spirits, Water
Alcohol content: 42%.
Volume: 100ml / 500ml
Drawing : Ryota Nishimoto
Regular price
Sale price
¥1,980
Unit price
per
In Stock
Out of Stock
View full details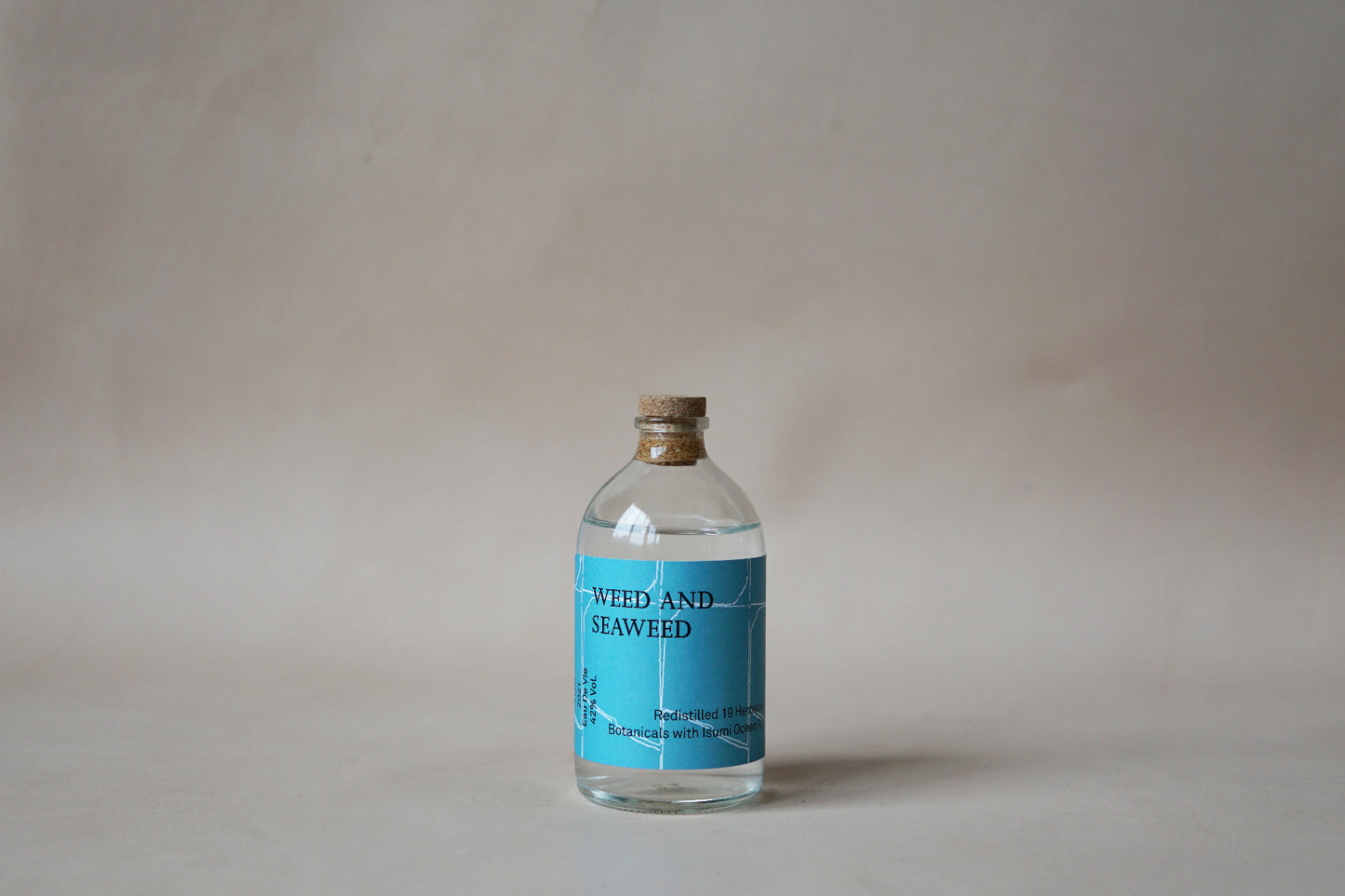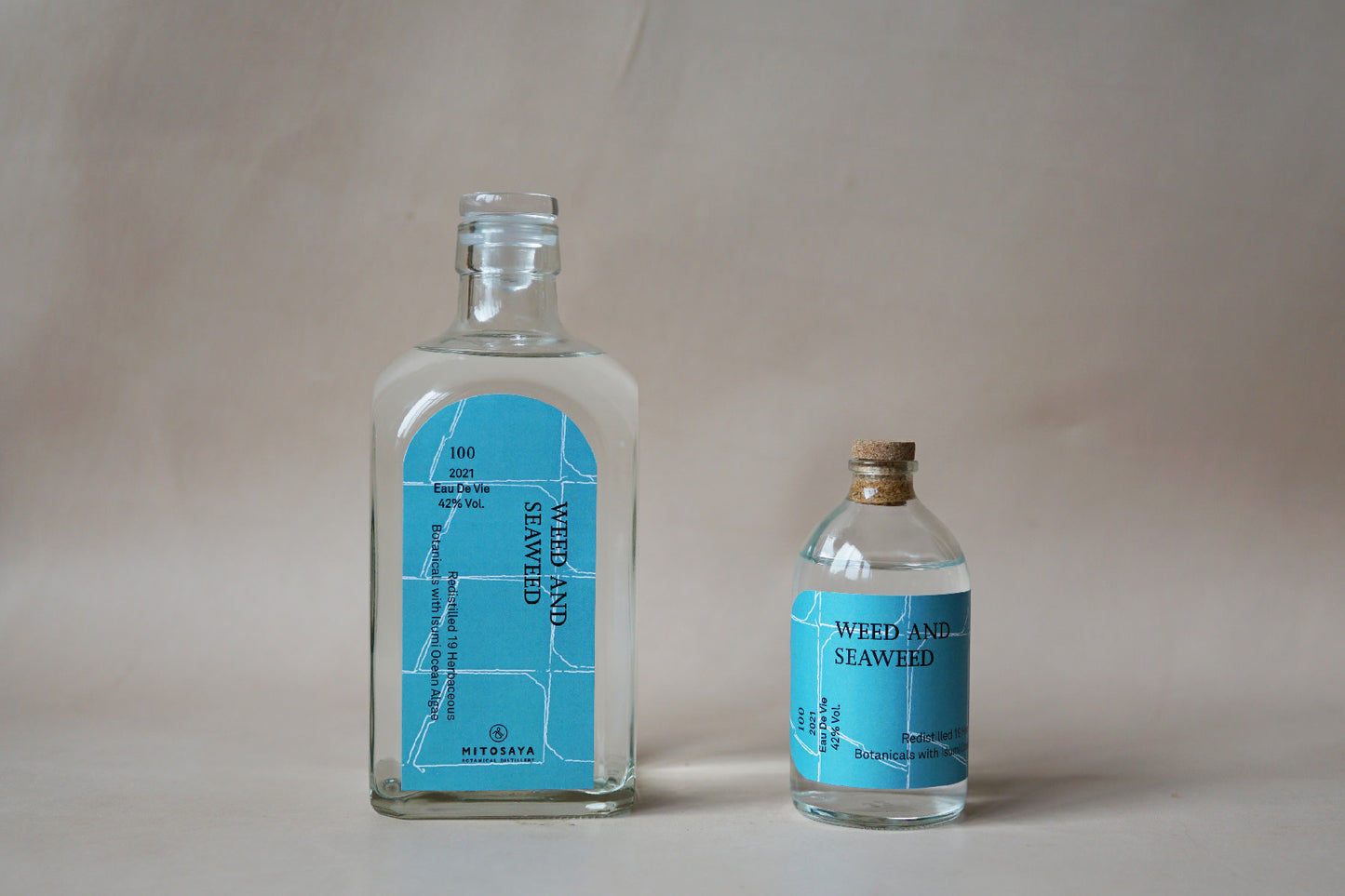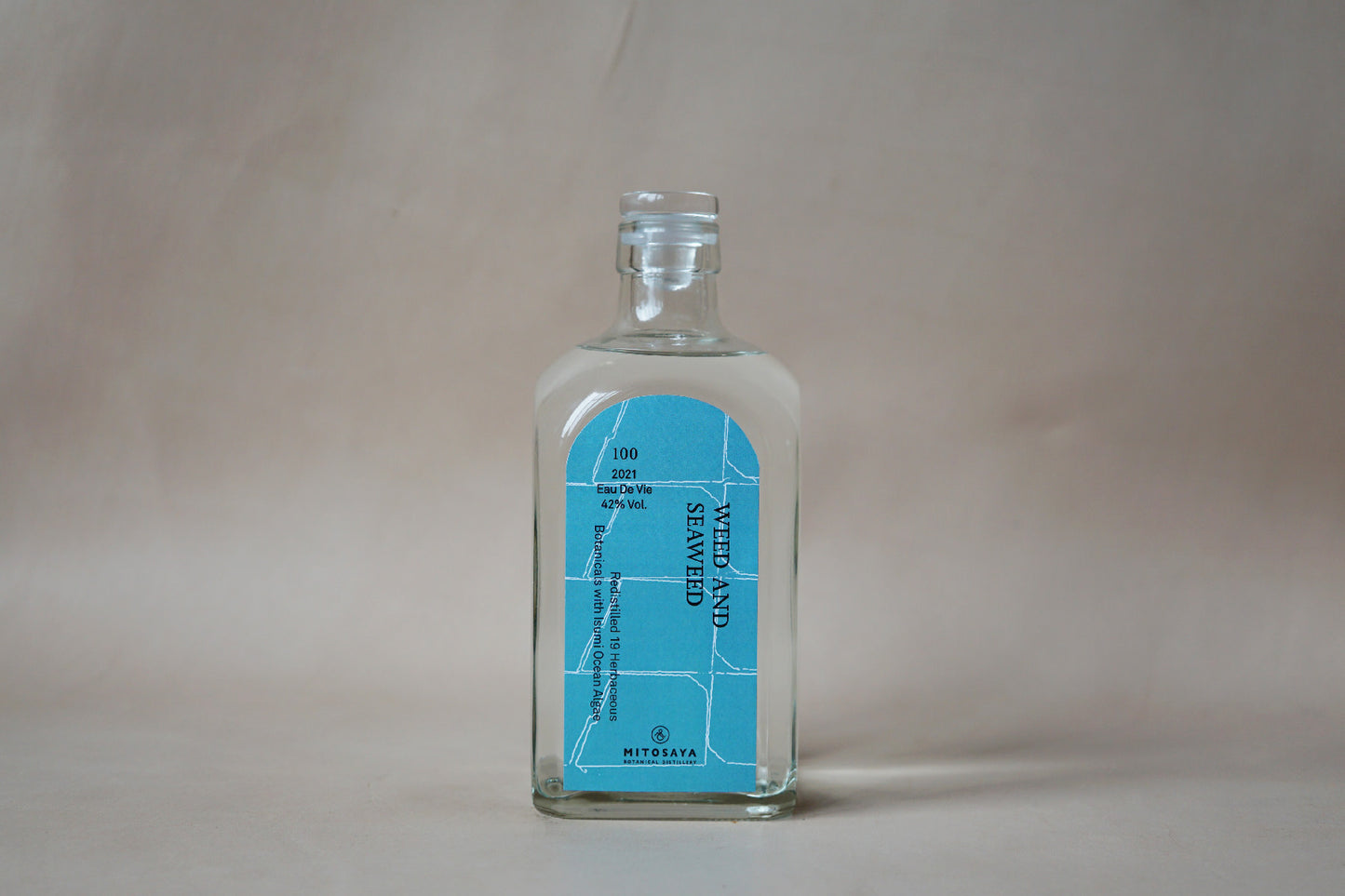 ---
mitosaya薬草園蒸留所
〒298-0216
千葉県夷隅郡大多喜町大多喜486
e-mail. cs@mitosaya.com
tel. 0470 64 6041
mitosaya botanical distillery
486 Otaki, Otaki-machi, Isumi-gun, Chiba 298-0216 Japan
e-mail. cs@mitosaya.com
tel. +81(0)470 64 6041