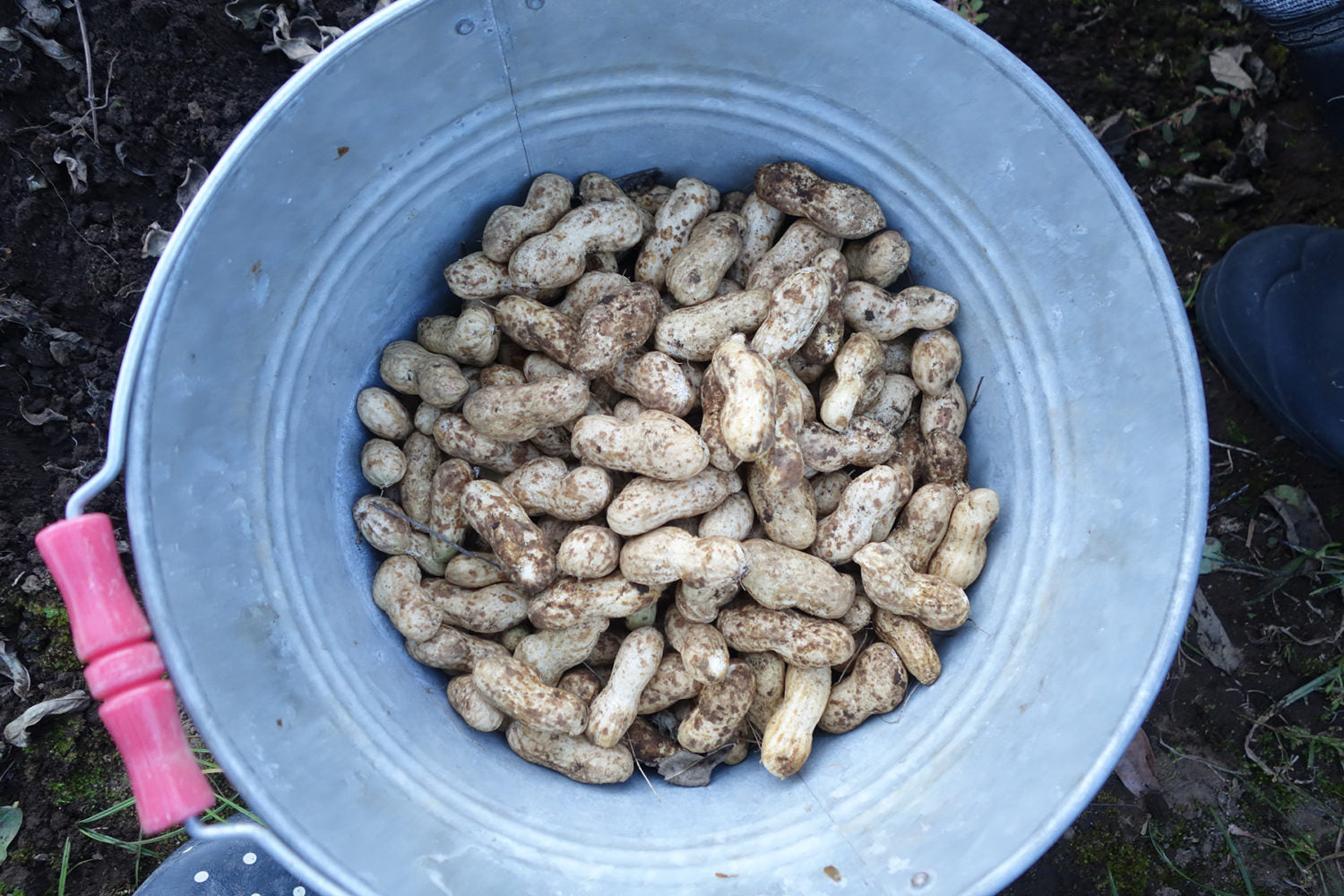 098 RAKKASEI PEANUT
Hand Dug Roasted Local Nuts
42.0% vol
100ml ¥2,200 Out of Stock
500ml ¥9,680 Out of Stock
大多喜で農業を営む上野さんから何かお酒にしたいものがあれば作るよと声をかけてもらって、真っ先に思いついたのが落花生。千葉といえば落花生ということもあるし、ナッツがそのまま飲めるならもうおつまみすらいらないじゃないか。
昨年のおおまさりに、よりナッティな感じが欲しくて、選んだのは千葉半立という品種。小粒ながら風味・甘みがあり一部では落花生の王様とも呼ばれているそう。
こうして春に上野さんの畑に植えてもらったは順調に育ち、秋に皆で収穫。その後地面から掘り出した苗をひっくり返し、実を上にして数週間積み上げ、熟成させます。殻をむきローストした実をライススピリッツに浸漬し蒸留しました。
樽熟成した梨のブランデーとブレンドしより深みのある味わいに。落花生らしい軽さと香ばしさを楽しむはじめての蒸留酒です。
品目:ブランデー
内容量:100ml / 500ml
原材料:落花生(千葉半立)、梨、ライススピリッツ、水
アルコール度数:42%
Drawing : Ryota Nishimoto
When Mr. Ueno, a farmer in Otaki, asked me if there was anything I wanted to make into a drink, the first thing I thought of was peanuts. Chiba is known for its peanuts, and if you can drink the nuts as they are, you don't even need snacks anymore.
I wanted a nuttier taste than last year's, so I chose a variety called Chiba Handachi. Although small in size, it has a great flavor and sweetness, and some people call it the king of peanuts.
The peanuts were planted in Mr. Ueno's field in the spring, grew well, and were harvested by everyone in the fall. The seedlings are then dug out of the ground, turned over, and piled up, fruit side up, for several weeks to mature. The shelled and roasted berries were macerated in rice spirits and distilled.
It is blended with barrel-aged pear brandy for a deeper flavor. This is the first distilled liquor to enjoy the lightness and savory taste typical of peanuts.
Product:Brandy
Contents: 100ml / 500ml
Ingredients: Groundnut (Chiba Handachi), Pear, Rice Spirits, Water
Alcohol content : 42%.
Drawing : Ryota Nishimoto
Regular price
Sale price
¥2,200
Unit price
per
In Stock
Out of Stock
View full details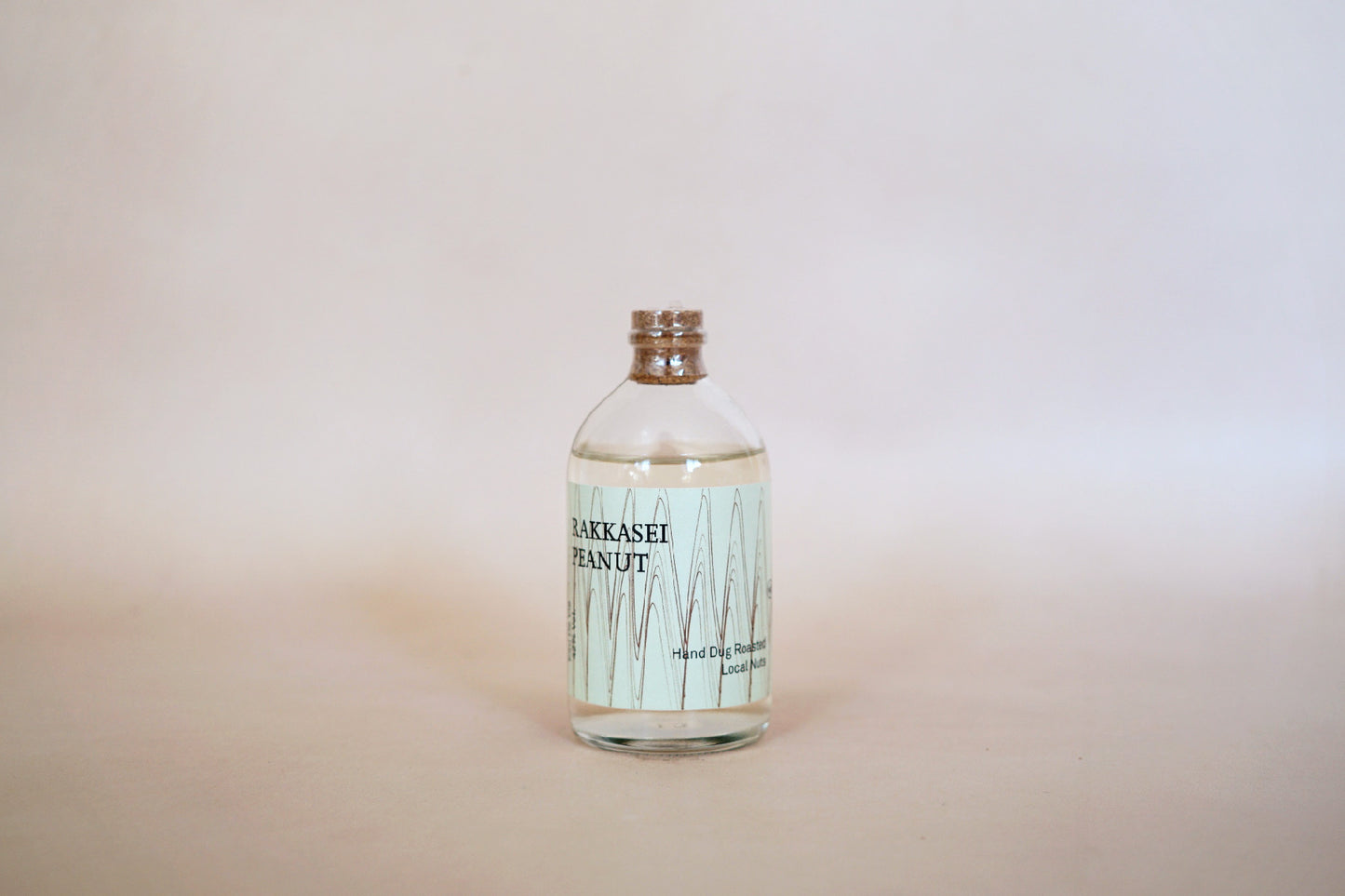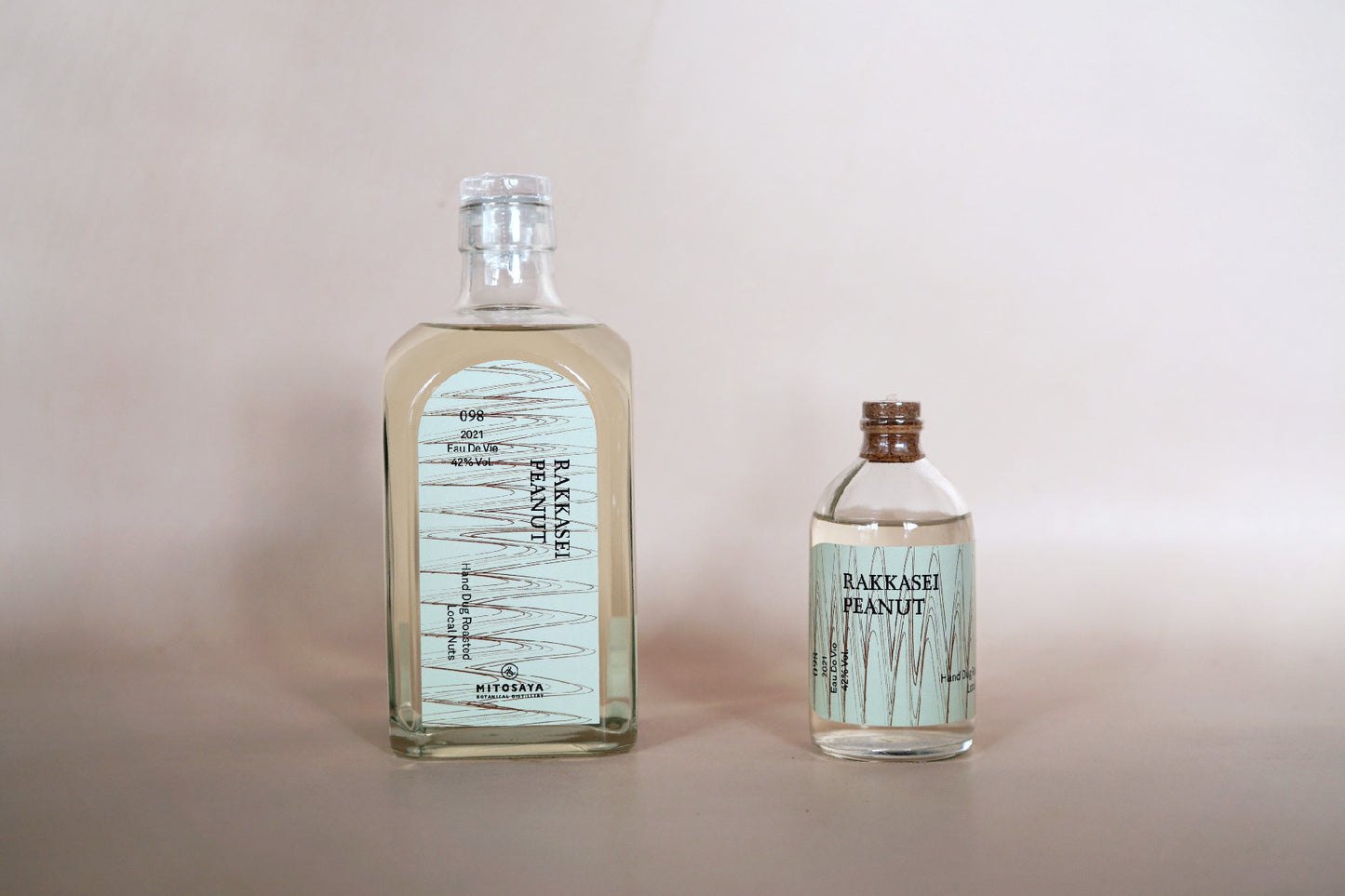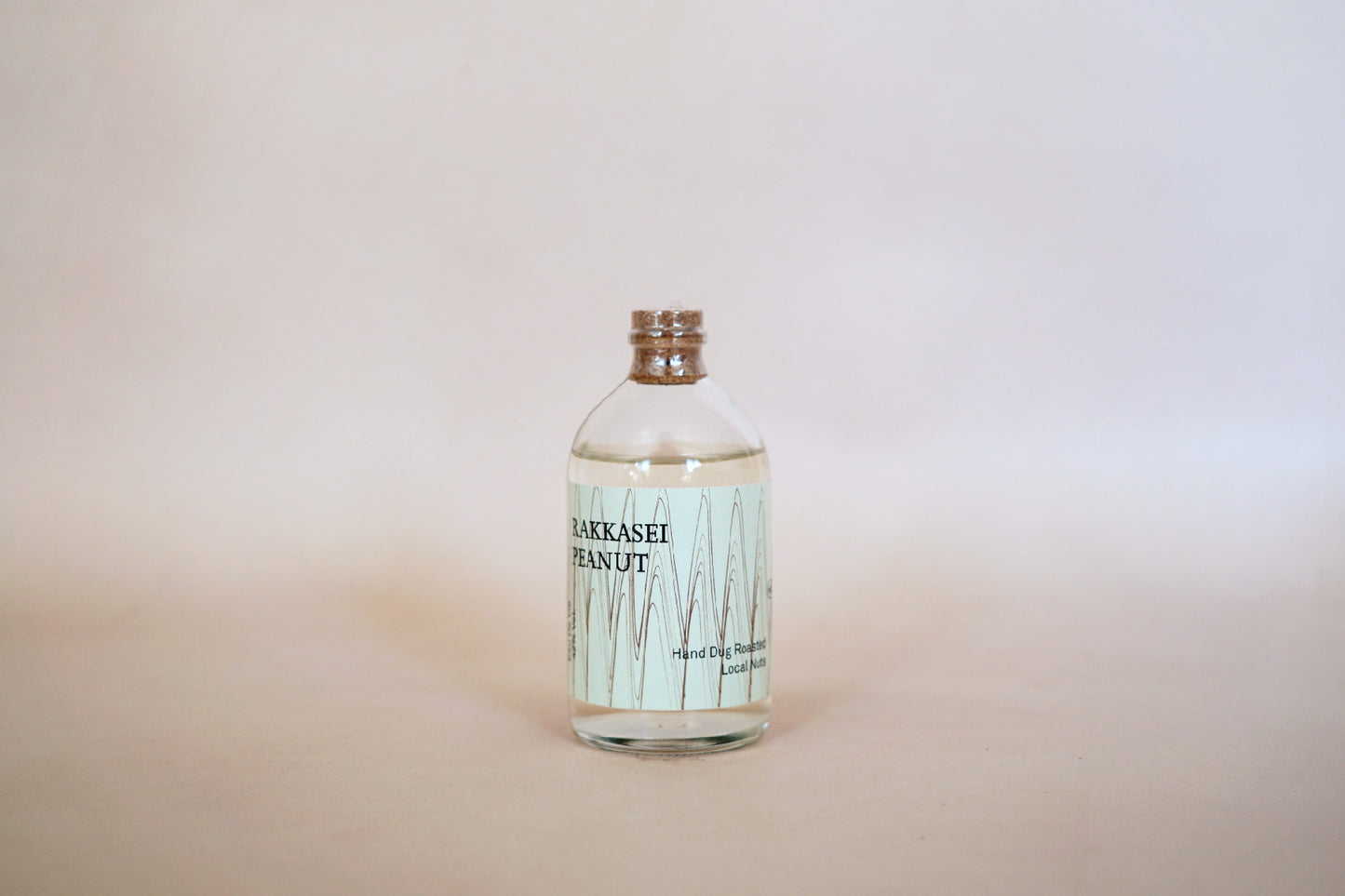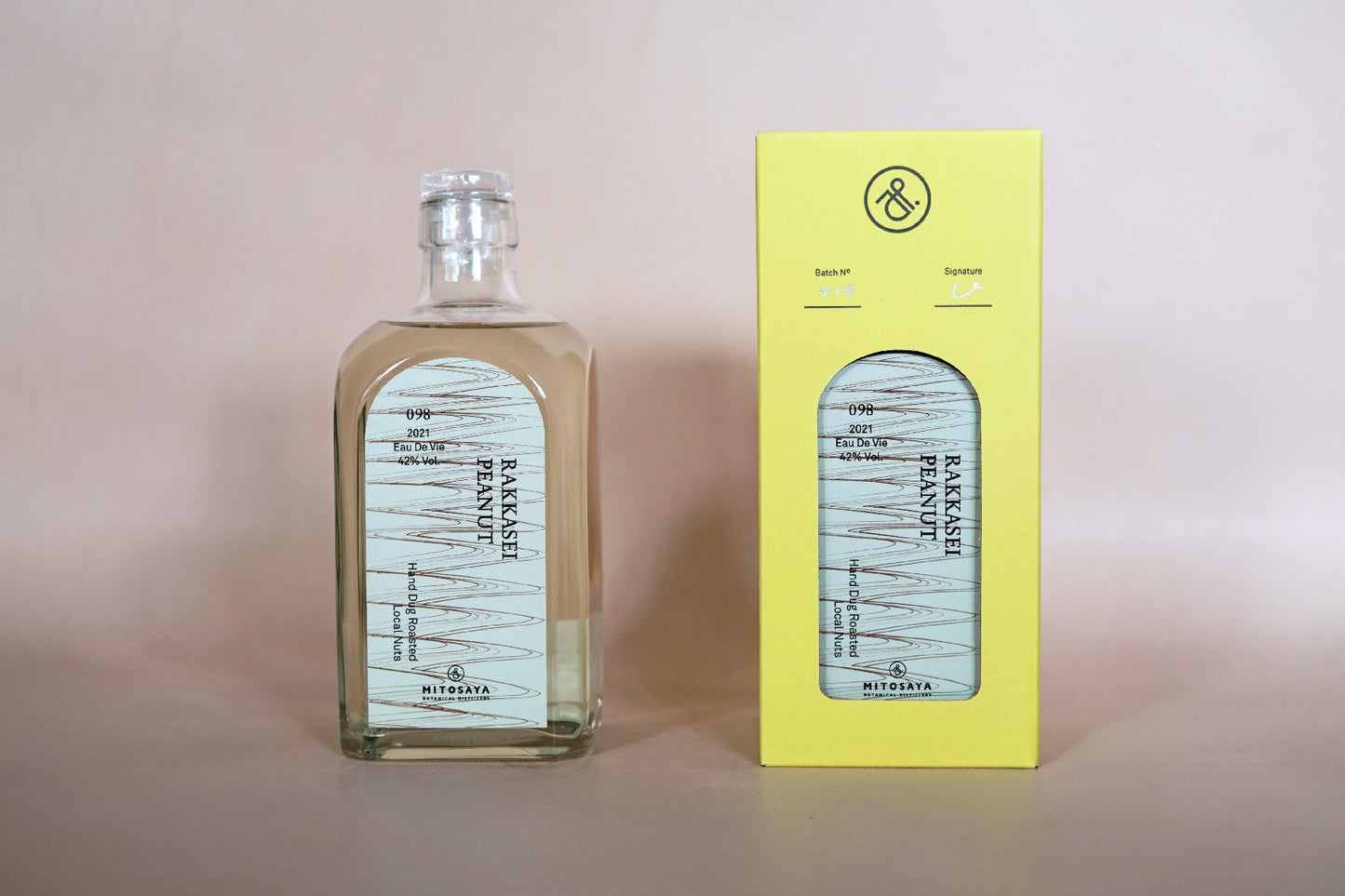 ---
mitosaya薬草園蒸留所
〒298-0216
千葉県夷隅郡大多喜町大多喜486
e-mail. cs@mitosaya.com
tel. 0470 64 6041
mitosaya botanical distillery
486 Otaki, Otaki-machi, Isumi-gun, Chiba 298-0216 Japan
e-mail. cs@mitosaya.com
tel. +81(0)470 64 6041