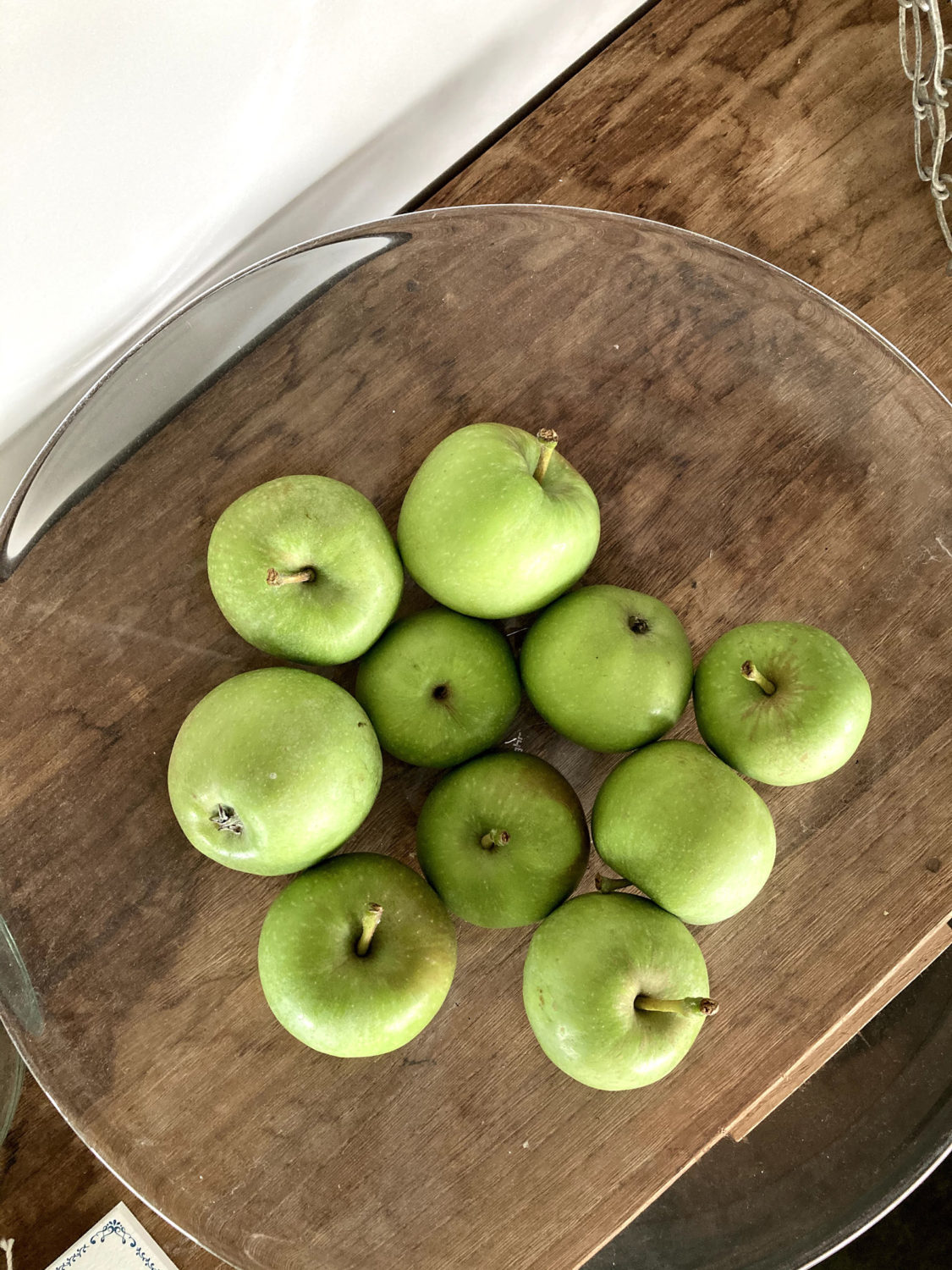 097 TEKKA APPLE
With Warming Winter Spices and Sweetness
42.0% vol
100ml ¥2,200 Out of Stock
500ml ¥9,680 Out of Stock
摘果のりんごを使ったアップルブランデーにスパイスとわずかな甘さを加え、飲むアップルパイをイメージして作った、TEKKA APPLEです。
夏の初めに、北信州、長野県飯沼のりんご農園から、サンつがる、シナノスイート、シナノゴールド、サンふじ、グラニースミスなど品種も様々な摘果のりんごが届きました。
りんごの生育中に間引く摘果は、一つのりんごのために全体の約半分のりんごを間引かなければならず、その活用法を相談されていたのです。 小ぶりで色も鮮やかな黄緑色。食べてみるとまだまだ酸っぱく硬いものですが、糖度を計ると10度程度はあり、酸味の奥に甘さと果実味があることがわかります。 細かく砕いた後、はじめての材料ということもあり糖や酵素を加え、酵母にワイン酵母と日本酒用の酵母を使用しタンクを分け、発酵具合を比較することにします。
水分が少ないことを心配していましたが、二週間ほど経つとどちらにもみずみずしい青リンゴの香りのあるアップルワインが出来上がりました。
ただ蒸留したものは、りんごのブランデーと比較すると、香りが淡く、味わいもシャープです。 その分、スパイスやハーブを加えて広がりを出すことができそうです。 マダガスカル産のバニラやシナモン、クローブ、柑橘の皮、そして大多喜で採れた、スパイシーな味わいが特徴のカラスザンショウのはちみつを加えて生まれた複雑な味わい。 冬の寒さを優しく和らげてくれます。
品目:ブランデー
内容量:100ml / 500ml
原材料:摘果のりんご(長野県産)、バニラ、クローブ、シナモン、シナモンリーフ、みかん皮、りんごチップ、はちみつ、水
アルコール度数:42%
Drawing : Ryota Nishimoto
TEKKA APPLE is an apple brandy made from picked apples with spices and a slight sweetness, inspired by drinking apple pie.
At the beginning of the summer, we received picked apples of various varieties such as Sun Tsugaru, Shinano Sweet, Shinano Gold, Sun Fuji, and Granny Smith from an apple farm in Iinuma, Nagano Prefecture, Northern Shinshu.
They were asking for advice on how to make use of the thinning process during apple growth, which requires about half of the total number of apples to be thinned out to make room for one apple. It was small and bright yellow-green in color. They are still sour and hard when you try them, but when you measure the sugar content, it is about 10 degrees, and you can tell that there is sweetness and fruitiness behind the sourness. After crushing it into small pieces, I added sugar and enzymes since it was my first time using these ingredients, and used wine yeast and sake yeast in separate tanks to compare the fermentation.
We were worried about the low water content, but after about two weeks, we had apple wine with a fresh green apple aroma in both cases.
The distilled version, however, has a paler aroma and a sharper taste than the apple brandy. For this reason, it may be possible to add spices and herbs to expand it. The complex flavor is created by adding vanilla, cinnamon, cloves, and citrus peel from Madagascar, as well as the spicy flavor of karasuzan pepper honey from Otaki. It gently soothes the winter chill.
Item:Brandy
Contents: 100ml / 500ml
Ingredients: Picked apples (from Nagano Prefecture), vanilla, cloves, cinnamon, cinnamon leaves, mandarin peel, apple chips, honey, water
Alcohol content: 42%.
Drawing : Ryota Nishimoto
Regular price
Sale price
¥2,200
Unit price
per
In Stock
Out of Stock
View full details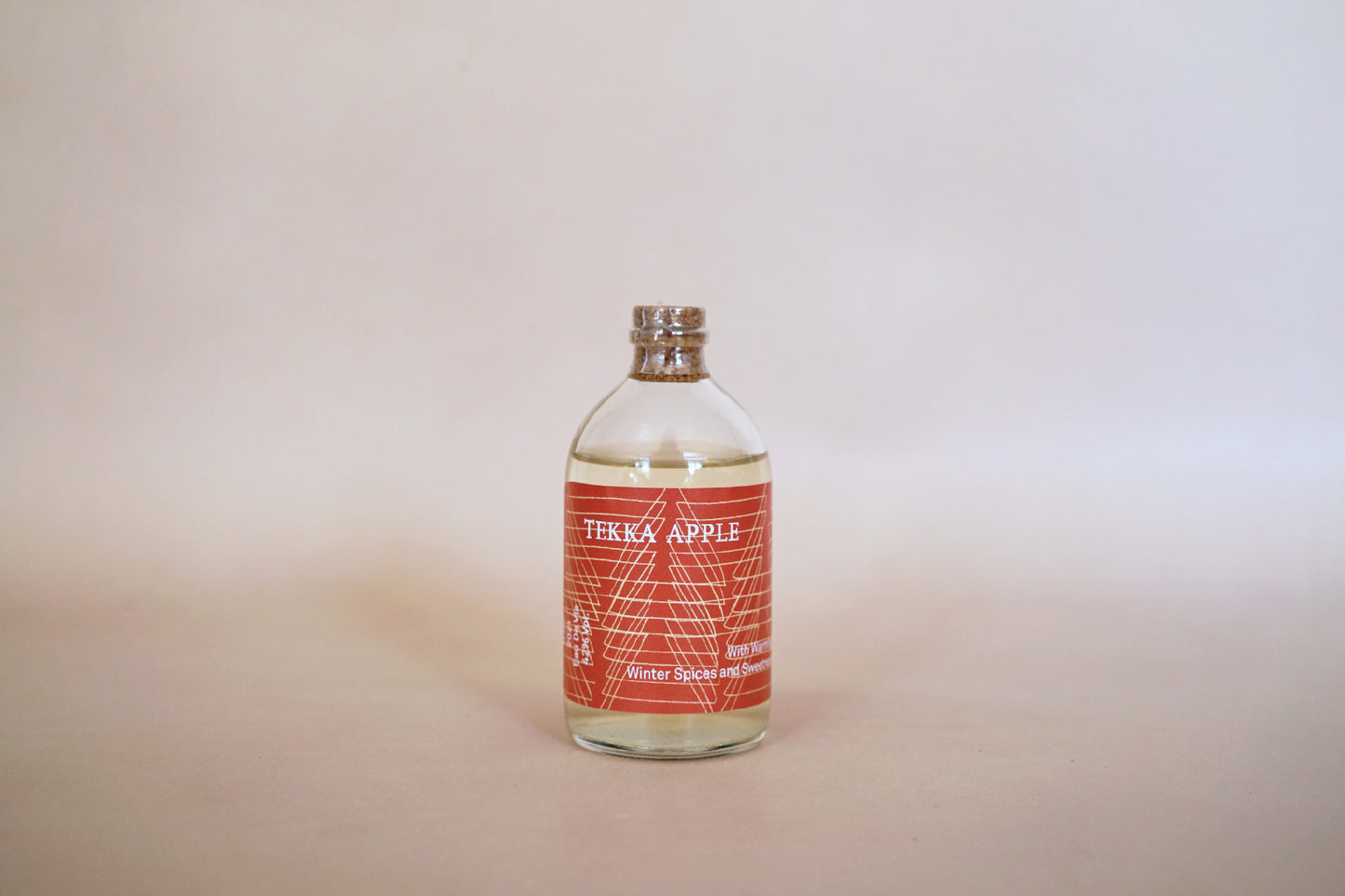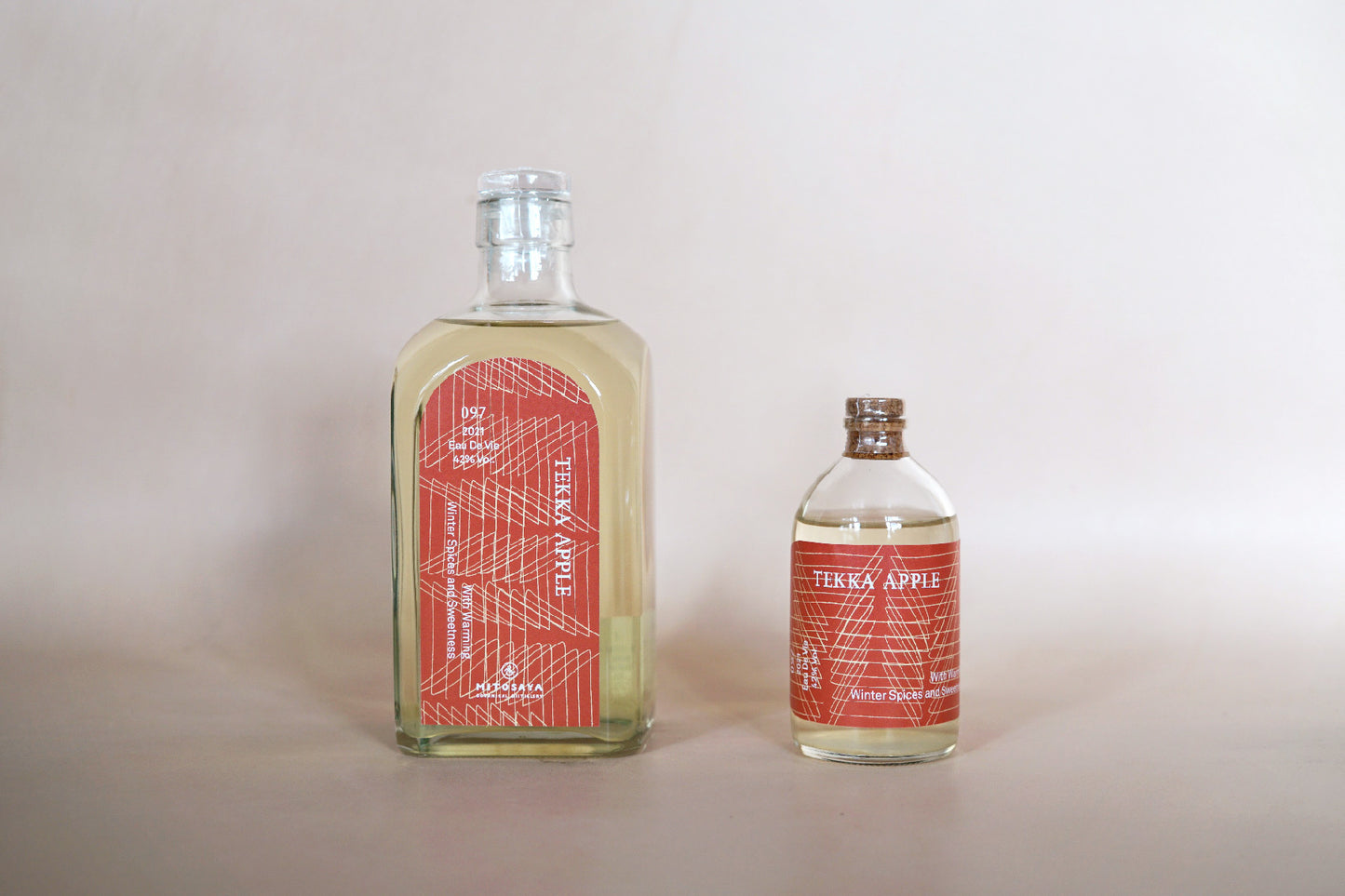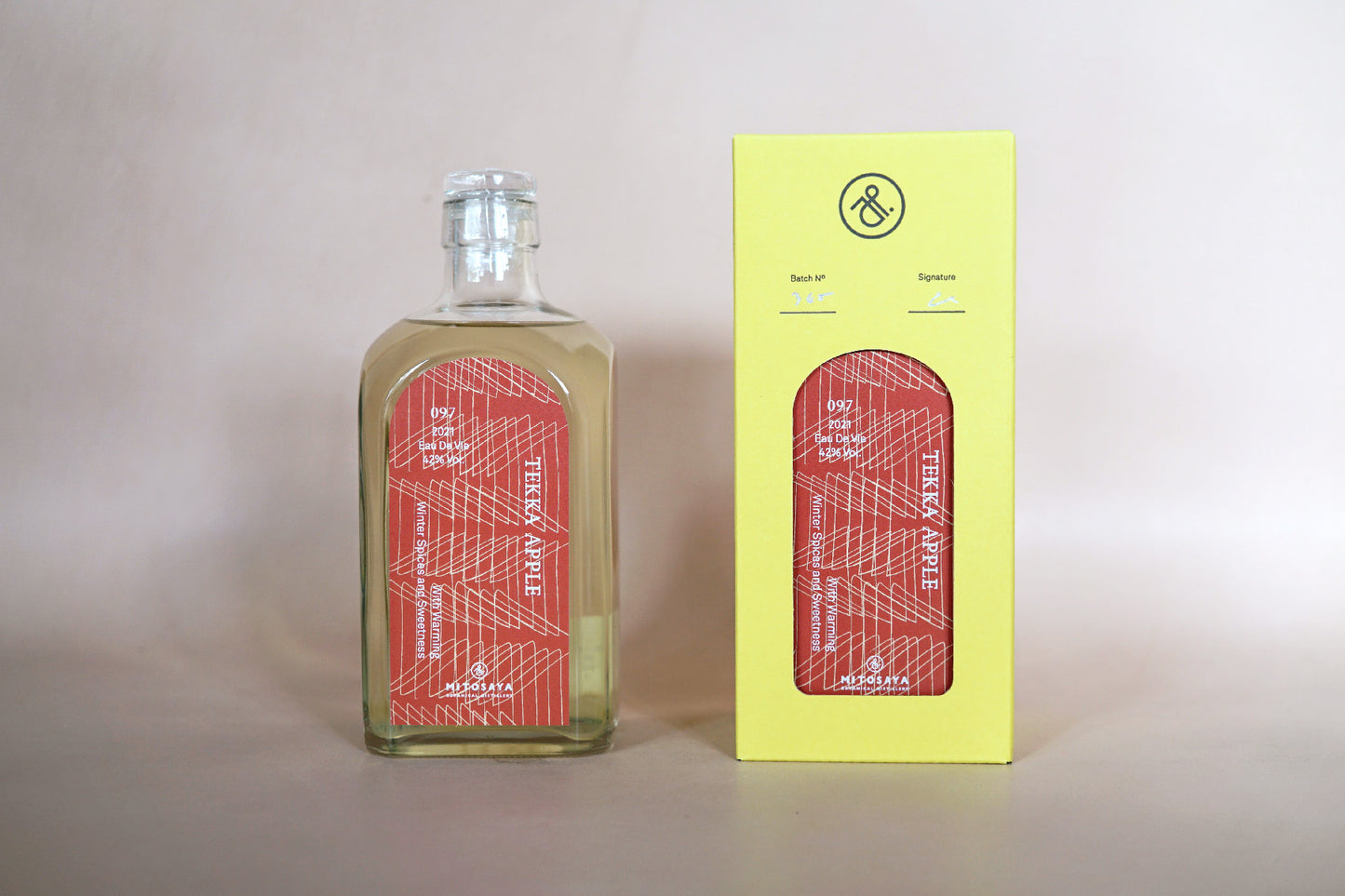 ---
mitosaya薬草園蒸留所
〒298-0216
千葉県夷隅郡大多喜町大多喜486
e-mail. cs@mitosaya.com
tel. 0470 64 6041
mitosaya botanical distillery
486 Otaki, Otaki-machi, Isumi-gun, Chiba 298-0216 Japan
e-mail. cs@mitosaya.com
tel. +81(0)470 64 6041