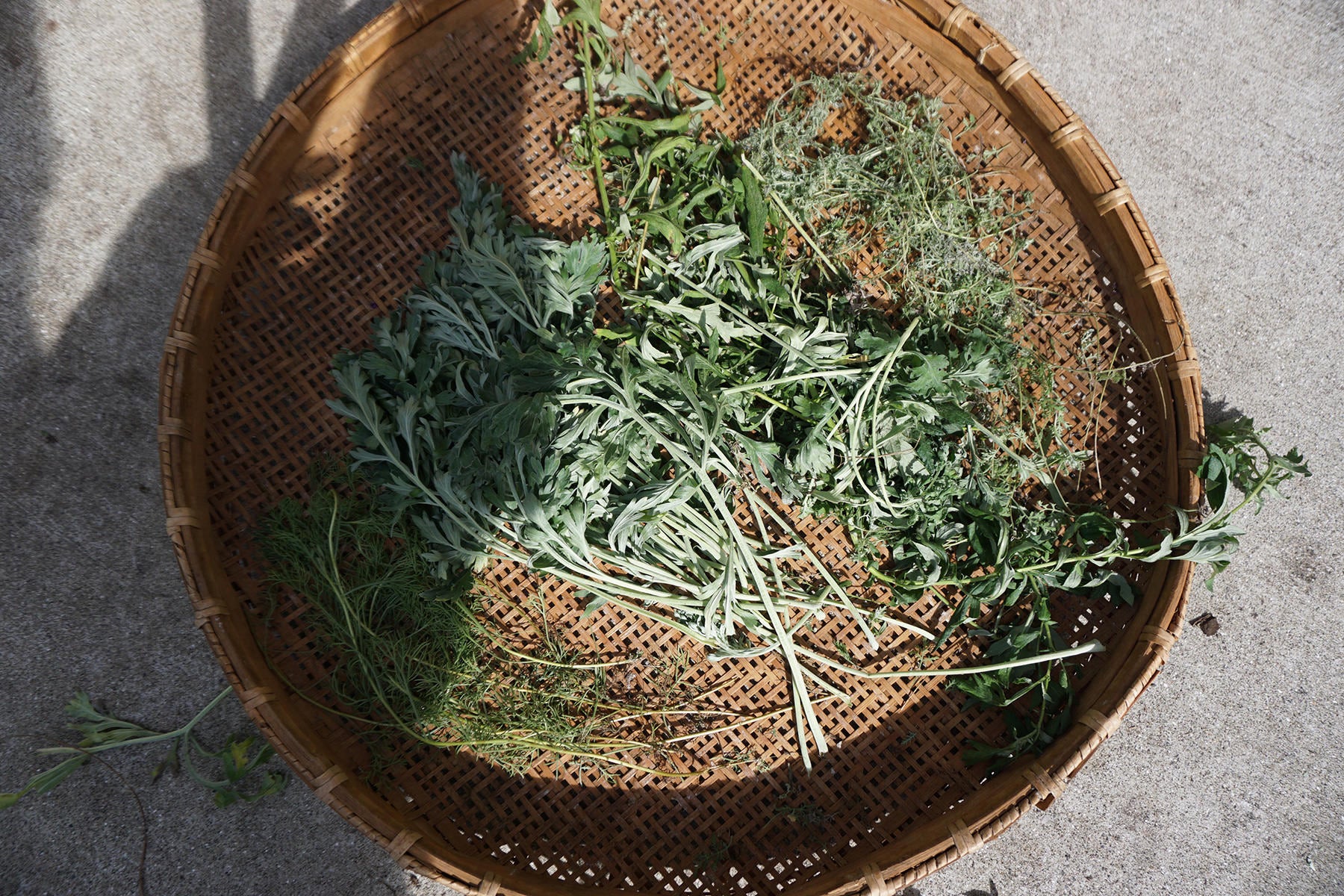 093 MOST WORMWOOD
Varied Yomogi Quintet
42.0% vol
100ml ¥2,200 Out of Stock
500ml ¥9,680 Out of Stock
食べる、飲む、浸ける、香る、もぐさにするなど、様々に利用されてきた植物、よもぎ。日本には自生しているだけでも30種以上ものよもぎがあります
単一のニガヨモギを香りと味わいをボトルにとじこめた、JUST WORMWOODに対して、今回はヨモギのバリエーションを追求しました。苗目とmitosayaで収穫した、ニガヨモギ、マグワート、ポンティカ、サザンウッド、カワラヨモギ。すべてフレッシュな素材で作った、5種類のヨモギをブレンドしています。
アブサンでおなじみの甘苦い香りのニガヨモギ。オウシュウヨモギとも呼ばれる爽快感のあるシャープな香りのマグワート。コーラのような酸味を感じる香りと穏やかな苦味がくせになるサザンウッド。小ぶりで銀灰色の細かい葉が美しいポンティカは、軽くデリケートな香りです。
それぞれ特徴のあるこれらを昨年の秋から今年の春にかけて収穫したものをじっくりと浸漬。夏のはじまりに蒸留しました。
ボトリングの直前、さらにカワラヨモギを一日だけ漬け込み、特徴的な香りと共に薄い緑色をつけています。
味わいはドライで、香りはフレッシュ。5種類のヨモギの五重奏を感じてください。
品目:ブランデー
内容量:100ml / 500ml
原材料:ブランデー(甲州)、ニガヨモギ、マグワート、サザンウッド、ポンティカ、カワラヨモギ、ライススピリッツ
アルコール度数:42%
Drawing : Ryota Nishimoto
お一人様あたり1商品(1サイズ)につき2点まで。
Mugwort is a plant that has been used in a variety of ways, including eating, drinking, soaking, smelling, and making into moxa. In Japan, there are more than 30 species of mugwort growing wild.
In contrast to JUST WORMWOOD, which contains the aroma and taste of a single species of mugwort in its bottle, this time we have pursued variations of mugwort. We harvested mugwort, magwort, pontica, southernwood, and mugwort at Naome and Mitosaya. It is a blend of five types of wormwood, all made from fresh ingredients.
Nigamugi, with its familiar sweet and bitter scent of absinthe. Magwort, also known as mugwort, has a sharp, refreshing aroma. Southernwood, with its sour, cola-like aroma and mildly bitter taste, is addictive. Pontica, with its small, silver-gray fine leaves, has a light, delicate aroma.
Each of these has its own unique characteristics, and they were harvested from last fall to this spring and macerated slowly. It was distilled at the beginning of summer.
Just before bottling, the mugwort was macerated for one more day, giving it a light green color along with its characteristic aroma.
Dry on the palate and fresh on the nose, this is a quintet of five different kinds of wormwood.
Brand: Brandy
Contents: 100ml / 500ml
Ingredients: Brandy (Koshu), Wormwood, Magwort, Southernwood, Pontica, Wormwood, Rice Spirits
Alcohol content: 42%.
Drawing : Ryota Nishimoto
Regular price
Sale price
¥2,200
Unit price
per
In Stock
Out of Stock
View full details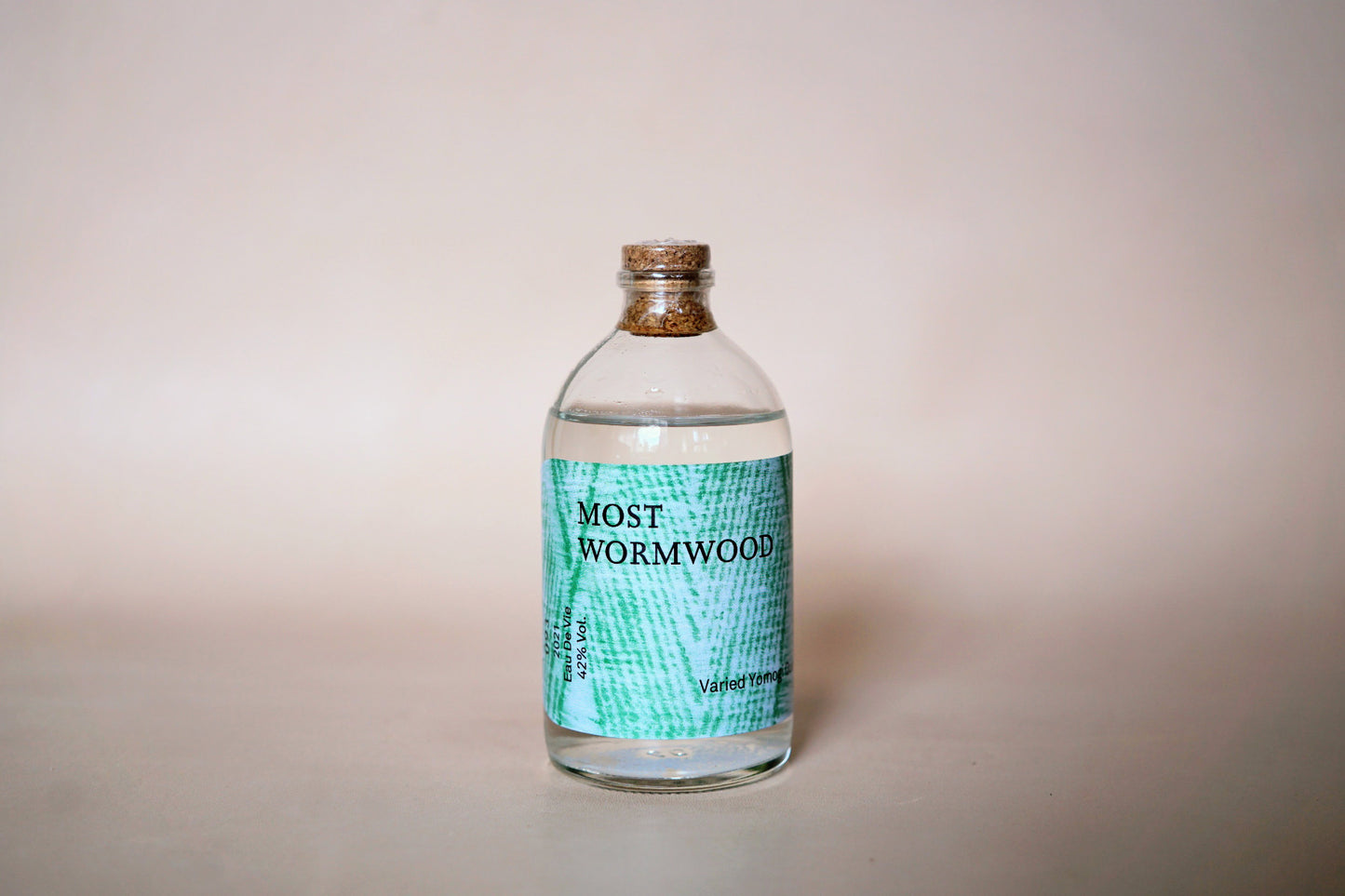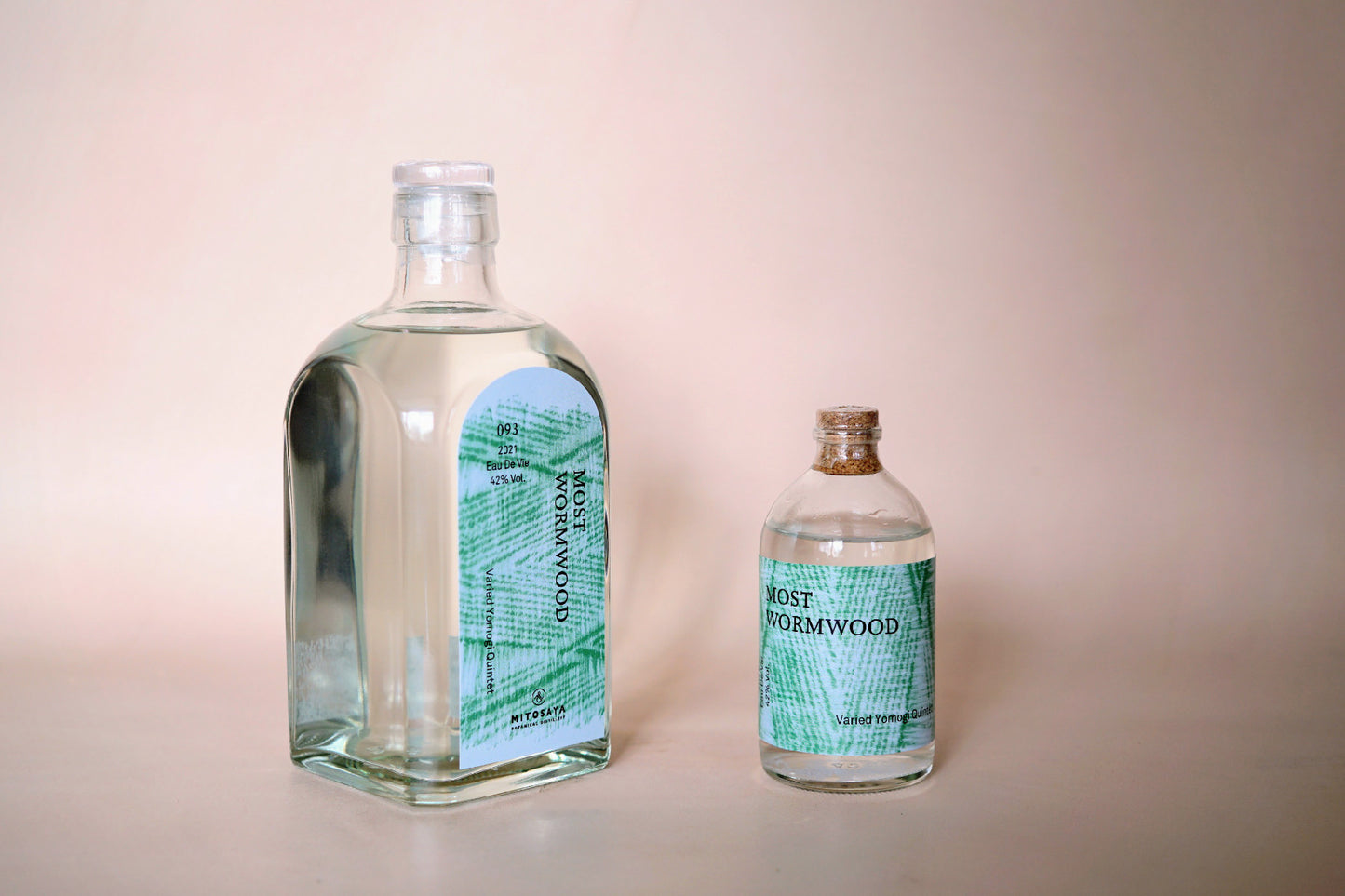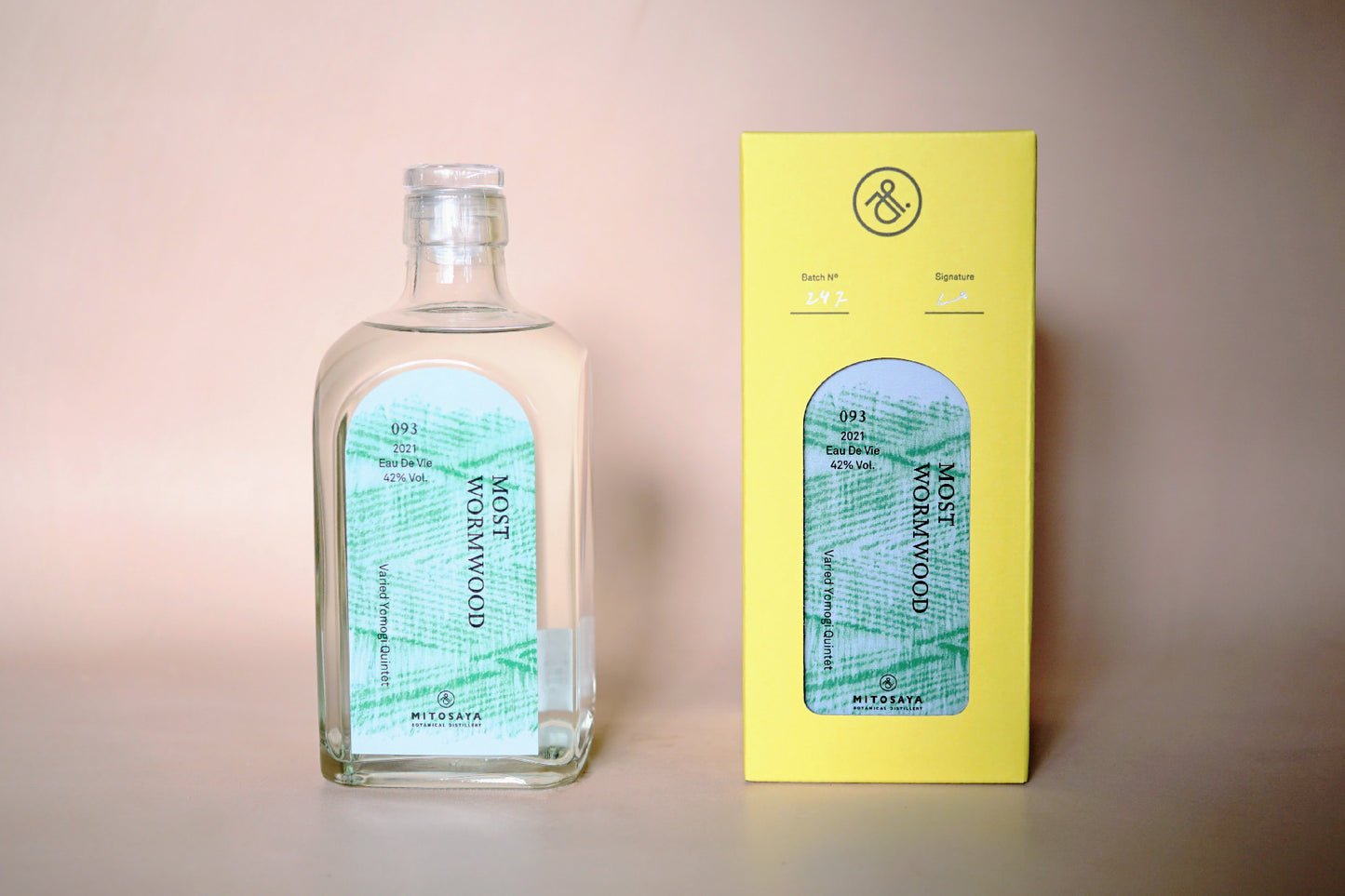 ---
mitosaya薬草園蒸留所
〒298-0216
千葉県夷隅郡大多喜町大多喜486
e-mail. cs@mitosaya.com
tel. 0470 64 6041
mitosaya botanical distillery
486 Otaki, Otaki-machi, Isumi-gun, Chiba 298-0216 Japan
e-mail. cs@mitosaya.com
tel. +81(0)470 64 6041