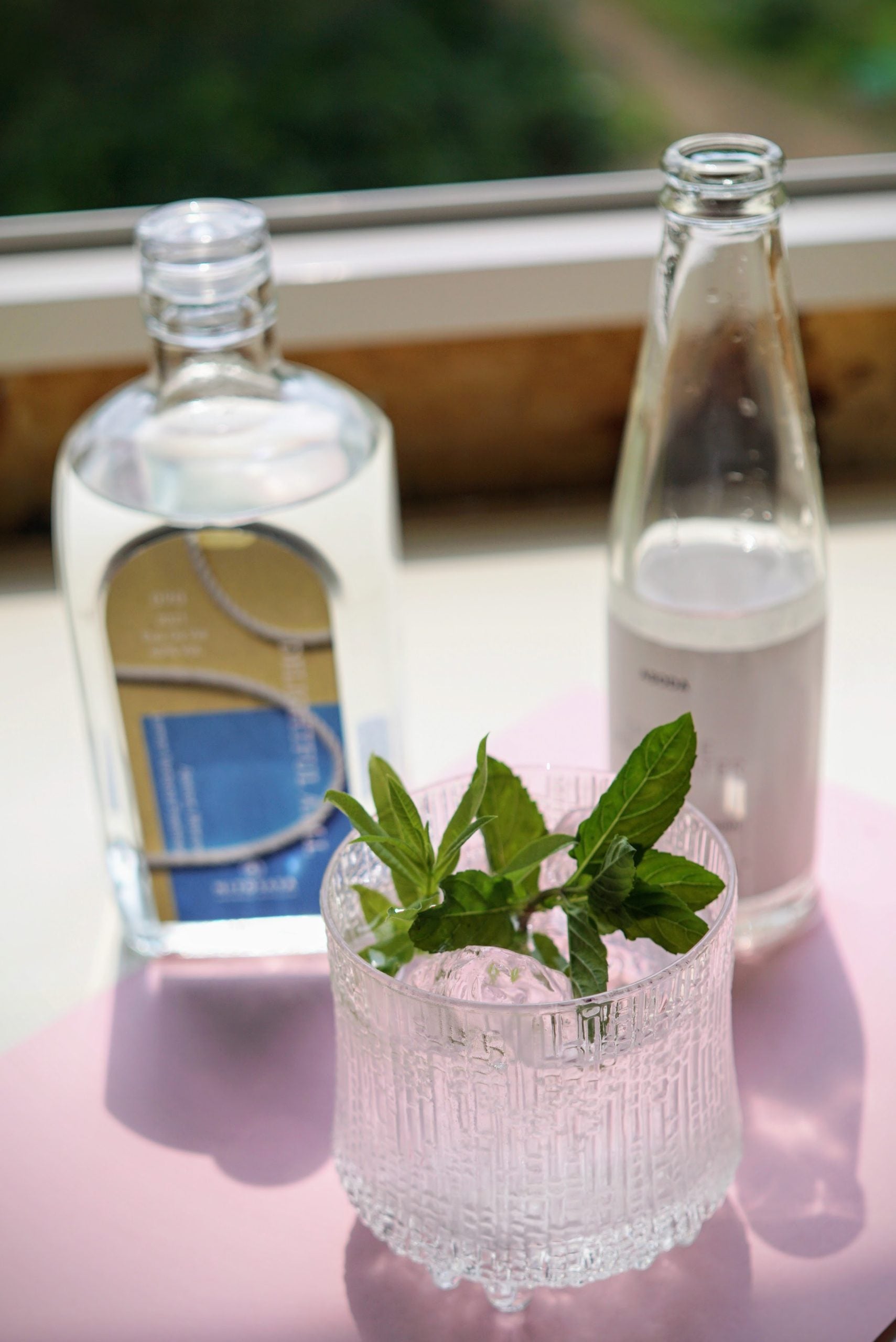 090 DELIGHTFUL A.M.L
Apricot, Mint and Lemon Verbena Freshment
40.0% vol
100ml ¥1,980 Out of Stock
500ml ¥8,580 Out of Stock
埼玉県熊谷市の南、元クレーン教習場を改修した商業施設『NEWLAND』。2012年の開業と同時に植えられた果樹たちが実をつけているからお酒を作って欲しいと、長い付き合いの友人から連絡をもらったのだから張り切ってしまいます。今年のは特に杏がたくさん採れたから。と届いたのは、何日かにかけて収穫したであろう、実のサイズも揃った見事なもの。
40kgのアプリコットに少量の酵母を加え、丁寧に仕込みを行いました。翌日には上面から活発に発酵が始まり数日続きます。面白かったのは一度は終わったと思ったものが翌日にまた再発酵をはじめたこと。落ち着いたところ蒸留。アプリコットらしい甘酸っぱい香りが蒸留室に広がり液体が現れます。
製品にするタイミングはまさに夏。ブレンド時に加えたのは苗目のレモンバーベナとイエルバブエナのスピリッツ。Apricot, Mint, Lemon VervenaでA.M.L。爽やかな香りが重なります。夏らしい組み合わせの正解を見つけました。
普段よりちょっと低めの40%のアルコール度数は、ちょっと冷やしてそのまま飲むのに最適です。もちろんロックやカクテルにも。
品目:ブランデー
内容量:100ml / 500ml
原材料:杏(埼玉県産)、レモンバーベナ、ミント(イエルバブエナ)(千葉県産)、来スピリッツ、水
アルコール度数:40%
Artwork by Ryota Nishimoto
I was very excited to receive a call from a long-time friend who wanted me to make sake from the fruit trees that were planted when the store opened in 2012. He said, ""This year's apricots are especially plentiful. This year's apricots were especially plentiful,"" he said, as the apricots were picked over several days and the size of the fruit was perfect.
We added a small amount of yeast to 40 kg of apricots and carefully prepared the wine. The next day, fermentation began actively from the top and continued for several days. What was interesting was that once we thought it was over, it started to ferment again the next day. Distillation after settling down. The sweet and sour aroma of apricots spread throughout the distillation room and the liquid appeared.
The timing for making the product was right in the summer. When blending, I added seedling lemon verbena and yerba buena spirit, Apricot, Mint, Lemon Vervena (A.M.L), to create a refreshing combination of aromas. I've found the right combination for summer.
The 40% alcohol content, a little lower than usual, makes it perfect for chilling and drinking on its own. Of course, it can also be served on the rocks or in cocktails.
Item:Brandy
Contents: 100ml / 500ml
Ingredients: Apricots (from Saitama Prefecture), Lemon Verbena, Mint (Yerba Buena) (from Chiba Prefecture), Lai Spirit, Water
Alcohol content: 40%.
Artwork by Ryota Nishimoto
Regular price
Sale price
¥1,980
Unit price
per
In Stock
Out of Stock
View full details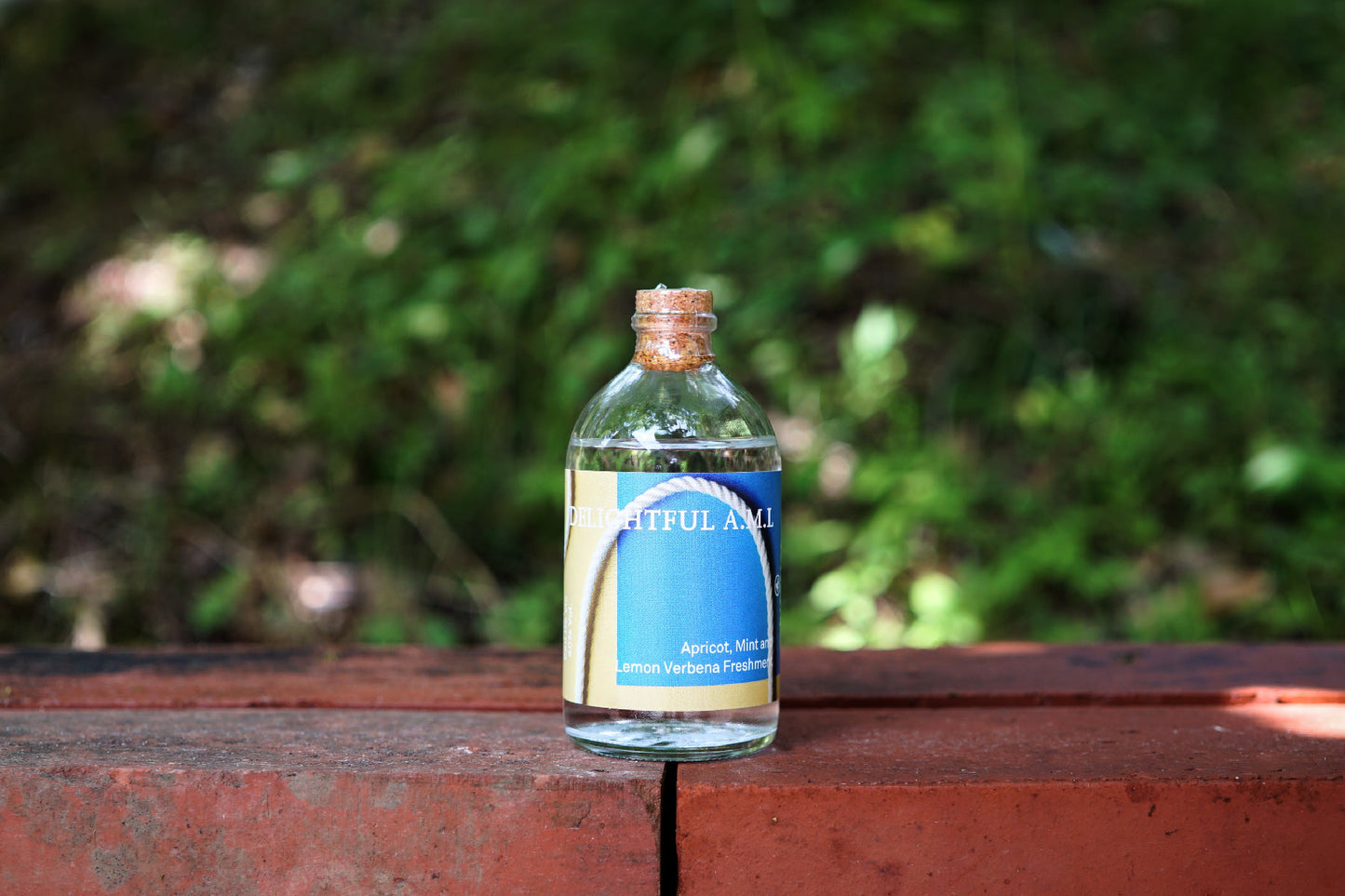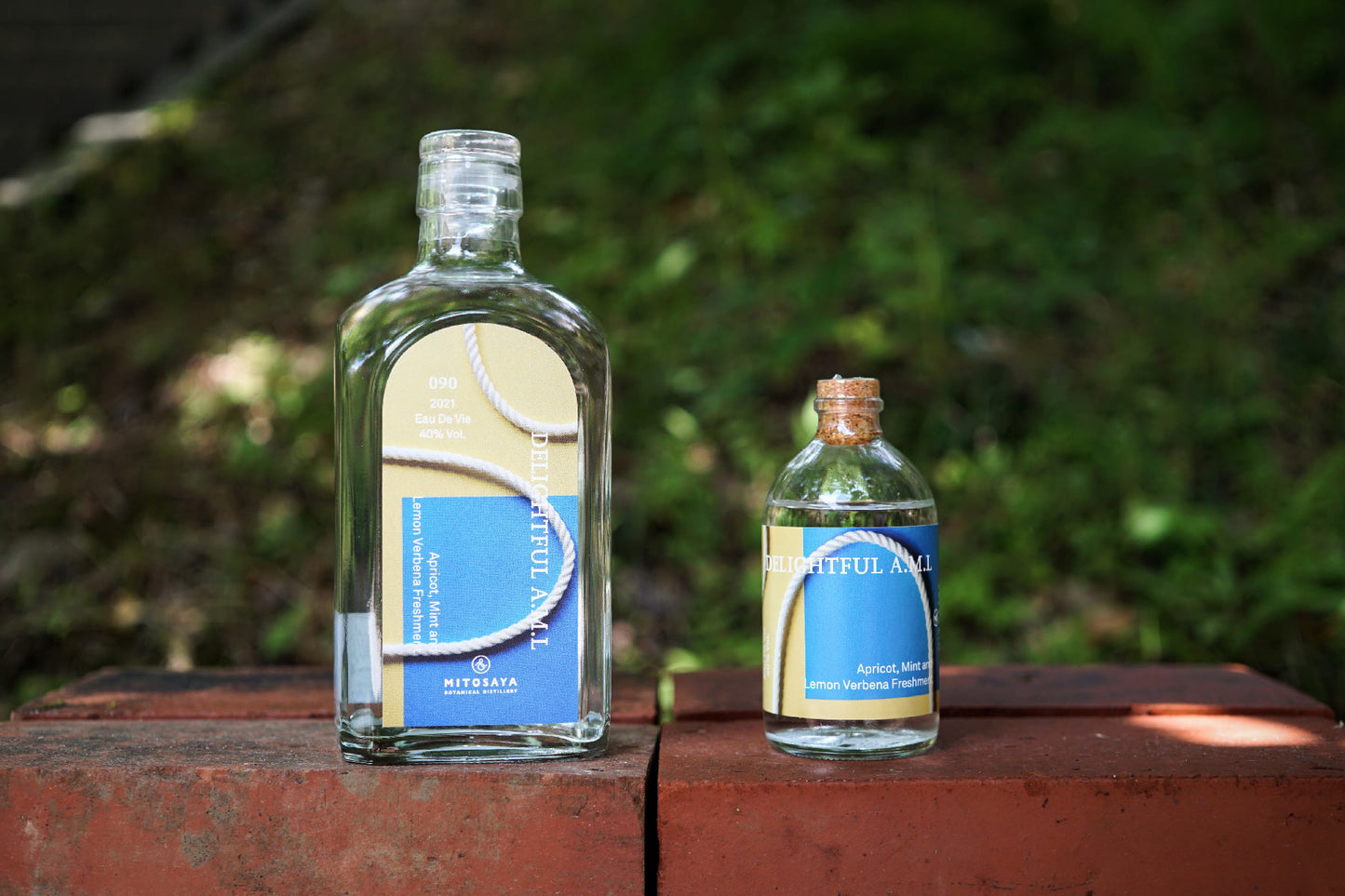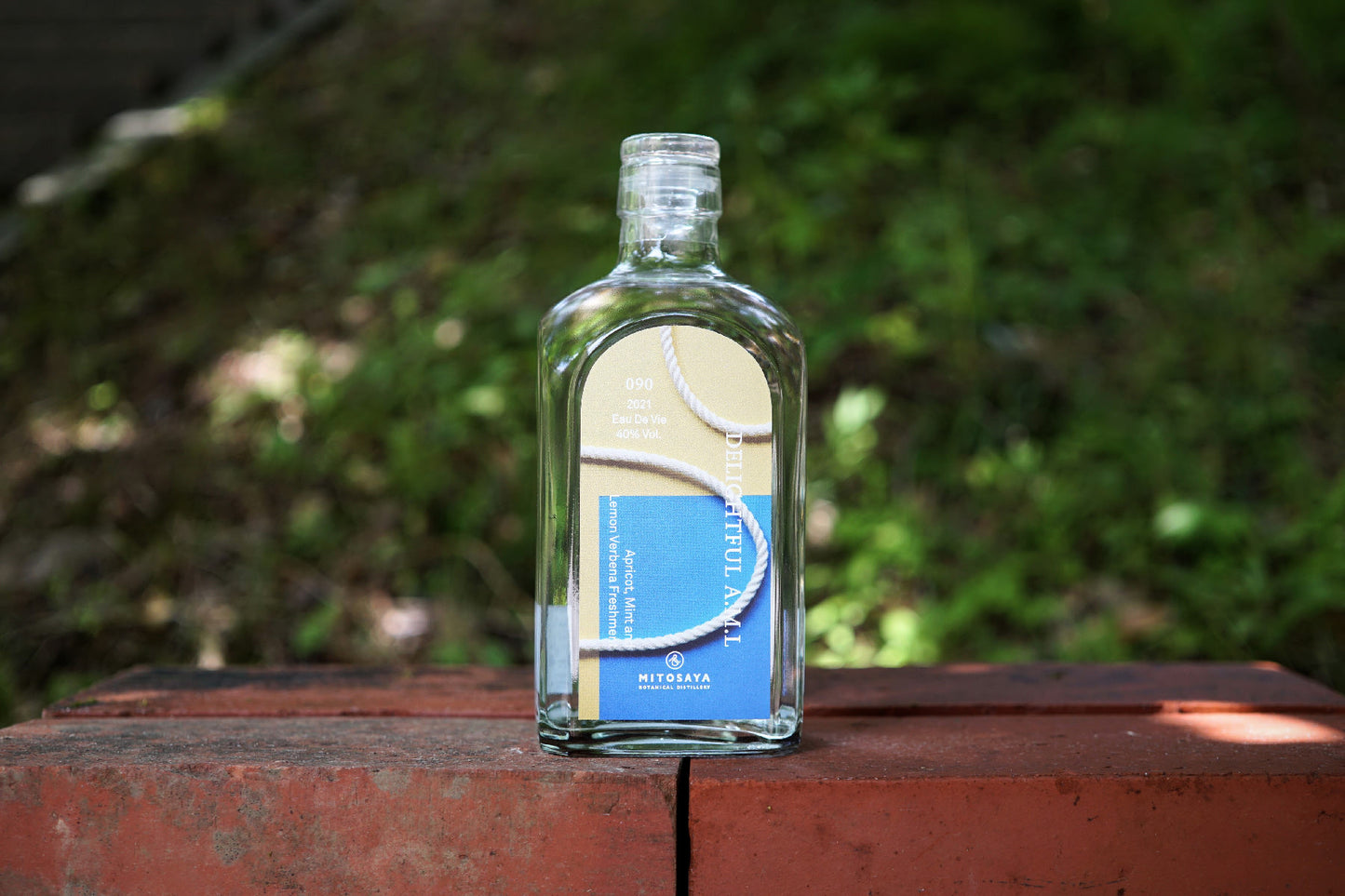 ---
mitosaya薬草園蒸留所
〒298-0216
千葉県夷隅郡大多喜町大多喜486
e-mail. cs@mitosaya.com
tel. 0470 64 6041
mitosaya botanical distillery
486 Otaki, Otaki-machi, Isumi-gun, Chiba 298-0216 Japan
e-mail. cs@mitosaya.com
tel. +81(0)470 64 6041