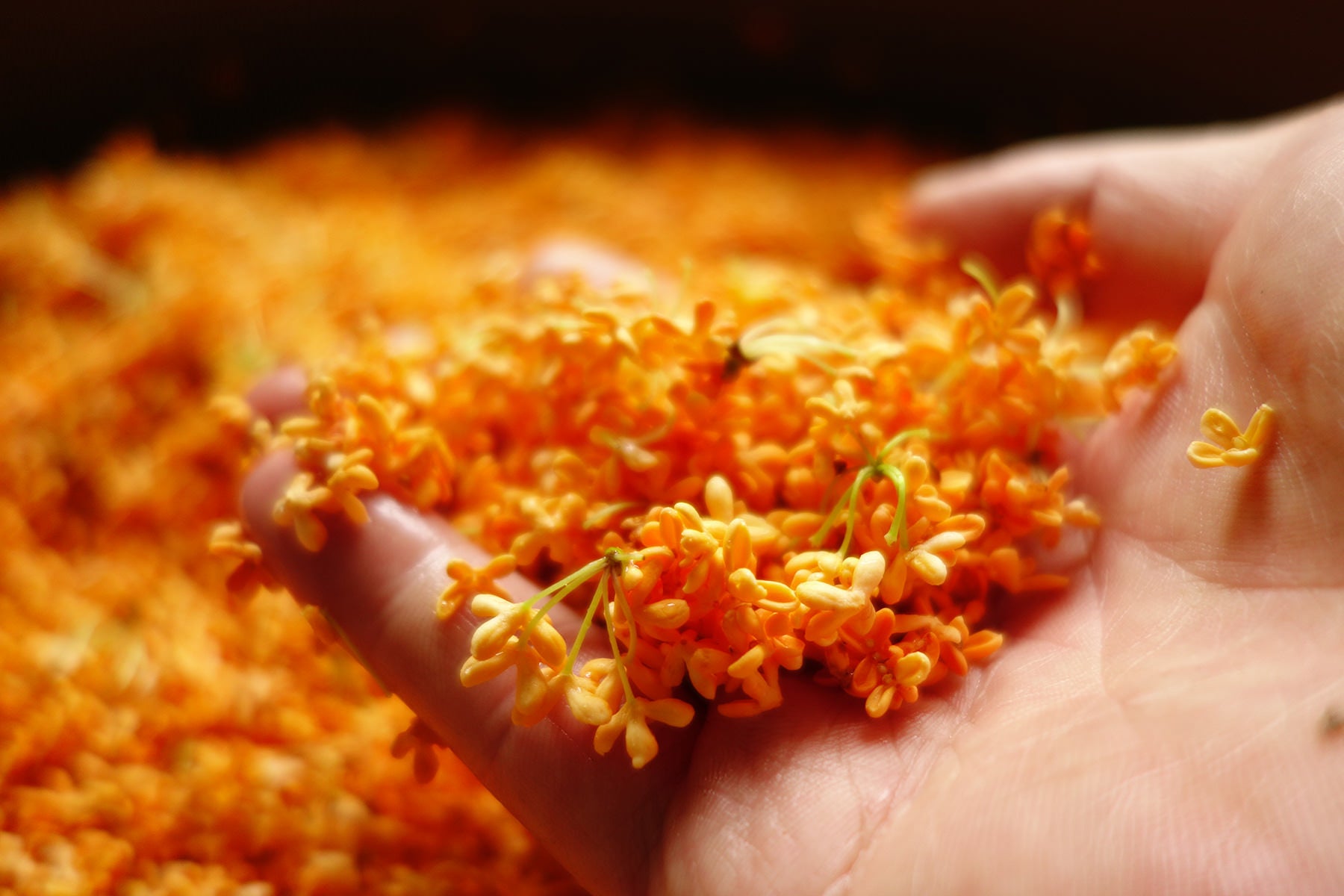 089 KINMOKUSEI
A Fulll of Blooming Aromatic
42.0% vol
100ml ¥2,200 Out of Stock
500ml ¥9,680 Out of Stock
秋の訪れとともにmitosayaに咲く金木犀。
昨年の10月4日、集まってくれた総勢8名で、黙々と朝から夕方までひたすら金木犀の花を摘みました。
こんなにいい香りがして、かつたくさんの花がついているのも関わらず蝶や蜜蜂が近寄ってこないのが不思議で、完熟した桃を乳化させたような匂いは、私たちにとっては秋の訪れを感じるたまらなくいい匂いですが、ほとんどの虫はこの香りが嫌いなのだそう。受粉のためでもなく、ただただ甘く切ない香りを振りまくのもけなげで愛おしいものです。
一日で摘んだ花は重さにすればわずか3キロ程度。それでは両手で持てばずっしりと重く、目にも美しいオレンジ色を色のない蒸留酒にするのは罪悪感すら感じますが、この匂いをそのまま、さらに凝縮し残せるのは蒸留するからこそ。
同じく昨年の秋に仕込んだいすみの柿のブランデーとブレンドしたことで、味わいに深みが生まれました。
ボトリング前に24時間だけ、保存しておいた花を沈め、香りとほのかなオレンジ色をつけています。一足先に秋を手に入れてください。
品目:ブランデー
内容量:100ml / 500ml
原材料:柿(千葉県産)、金木犀(千葉県産)、ライスピリッツ、水
アルコール度数:42%
Artwork by Ryota Nishimoto
The Chinese fragrant olive blossoms bloom in mitosaya with the arrival of autumn.
On October 4 last year, a total of eight of us gathered and silently picked the flowers from morning till evening.
The smell of emulsified ripe peaches is a wonderful reminder of autumn for us, but most insects don't like the scent. But most insects don't like this scent. It's a lovely and pitiable scent that is not for pollination, but just for sprinkling the sweet and sad fragrance.
The flowers we picked in one day weighed only about three kilograms. However, it is only through distillation that the smell can be preserved and further condensed.
I blended it with Isumi persimmon brandy, which I also made last fall, to give it a deeper flavor.
Before bottling, I submerged some preserved flowers for 24 hours to give it an aroma and a hint of orange color. Get a taste of autumn ahead of time.
Item:Brandy
Contents: 100ml / 500ml
Ingredients: Persimmon (from Chiba Prefecture), Goldenseal (from Chiba Prefecture), Rye Spirits, Water
Alcohol content: 42%.
Artwork by Ryota Nishimoto
Regular price
Sale price
¥2,200
Unit price
per
In Stock
Out of Stock
View full details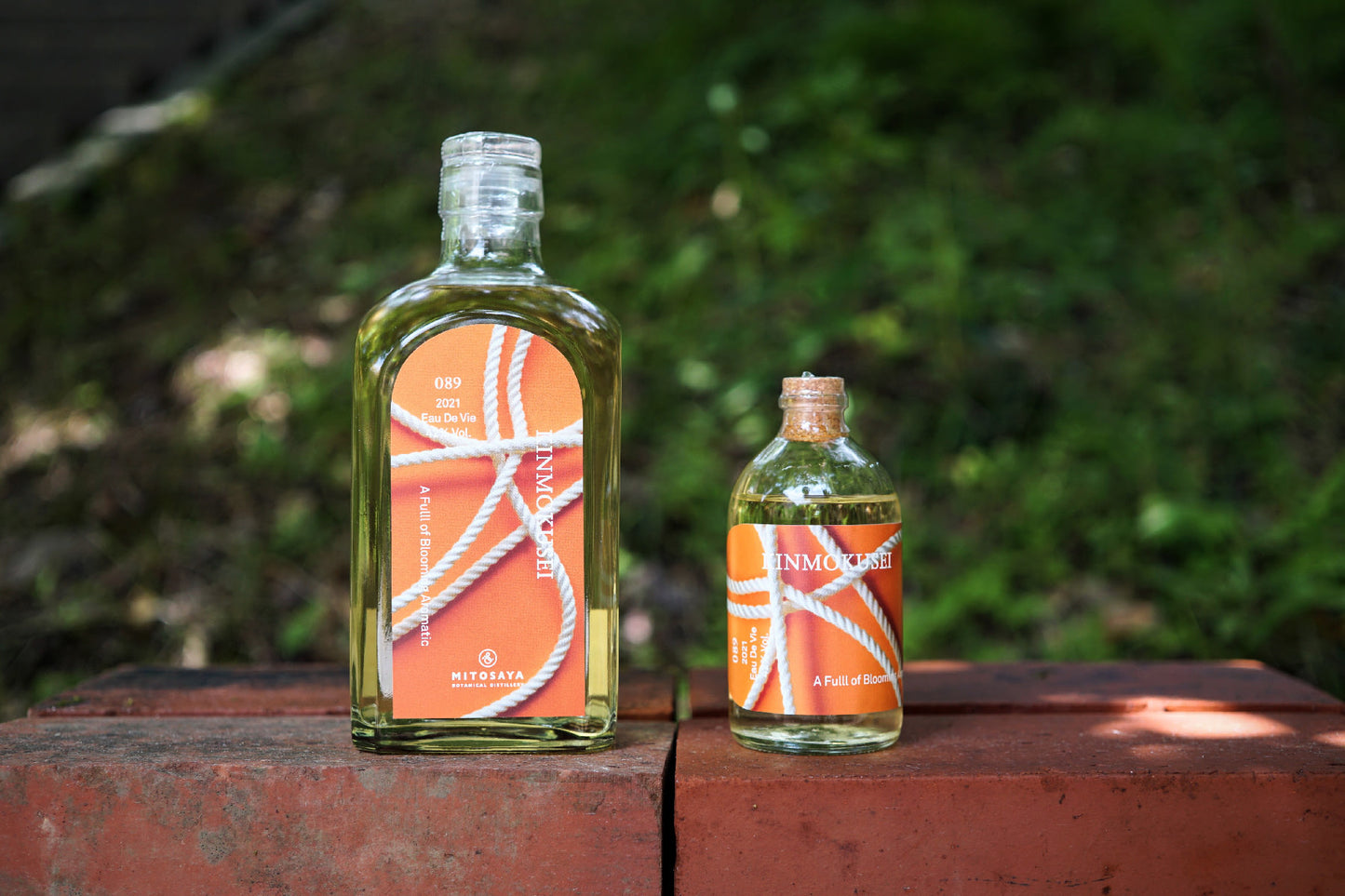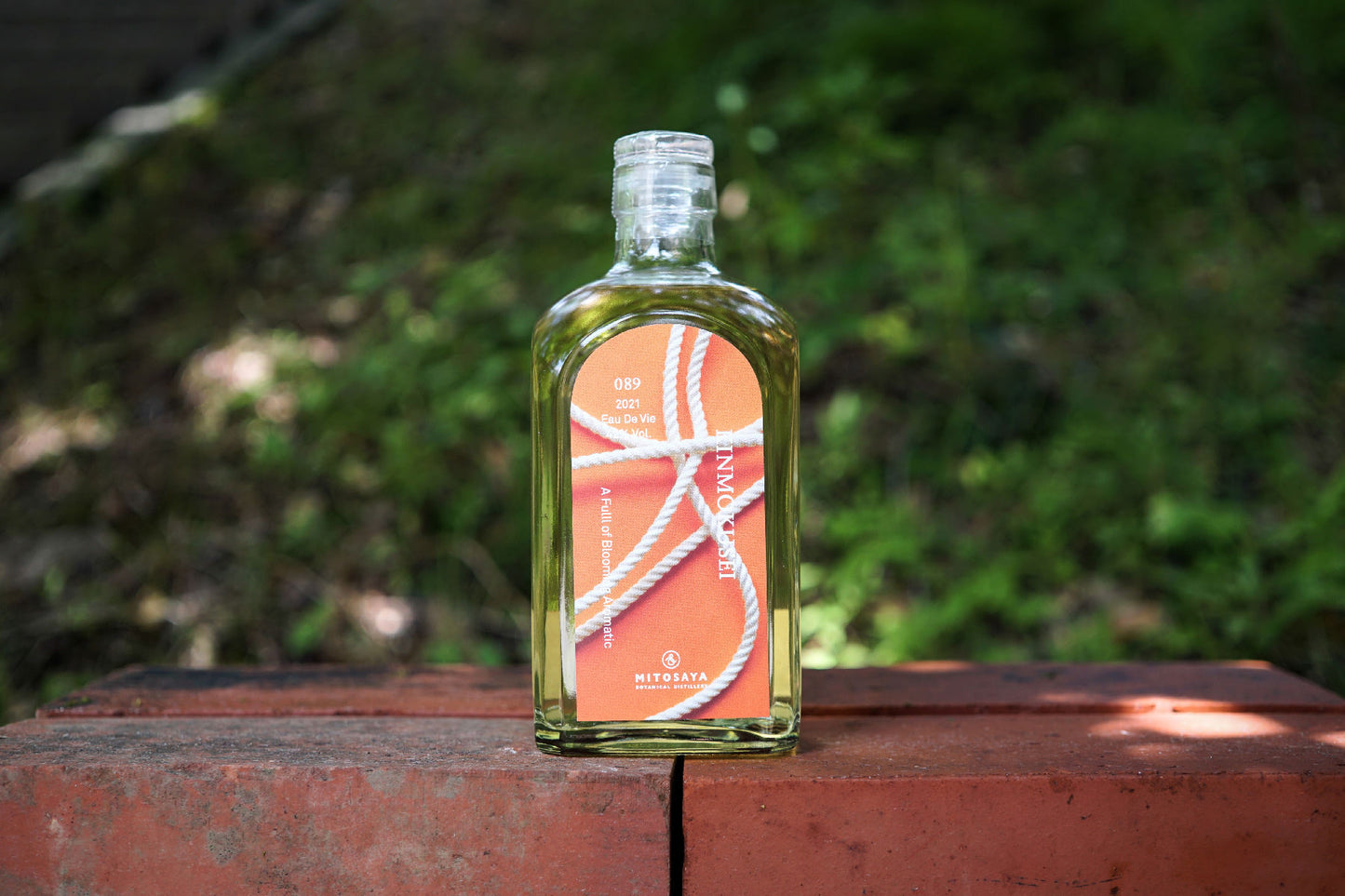 ---
mitosaya薬草園蒸留所
〒298-0216
千葉県夷隅郡大多喜町大多喜486
e-mail. cs@mitosaya.com
tel. 0470 64 6041
mitosaya botanical distillery
486 Otaki, Otaki-machi, Isumi-gun, Chiba 298-0216 Japan
e-mail. cs@mitosaya.com
tel. +81(0)470 64 6041