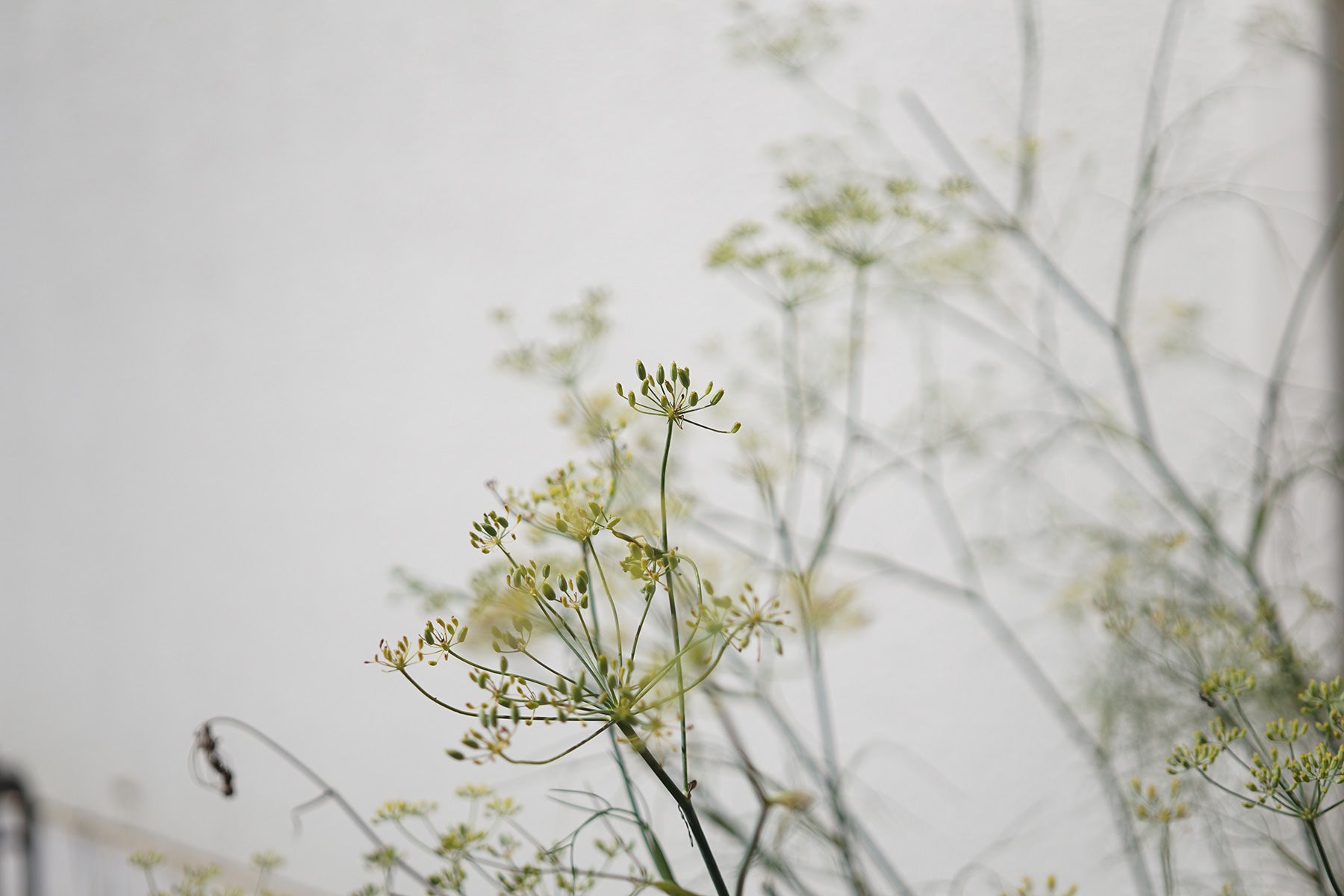 084 FENNELS
From Our Garden
42.0% vol
100ml ¥1,980 Out of Stock
500ml ¥8,580 Out of Stock
8月のはじめになるとmitosayaのそこここにあるブロンズフェンネルとグリーンフェンネルが、黄色の花から小さな種をつけていきます。特にまだ実の柔らかなつき始めの種は、口に含むと甘くて爽やかな味わいでなんとも言えない魅力があります。
日が陰ってくる夕方になると、敷地をぐるっと周って種になった部分を収穫します。小さな種なので多くは採れませんが、それでも2週間かけて約一キロの種が採れました。それらをアルコール度数の低いライススピリッツにじっくり浸漬した後に蒸留します。
一方でフェンネルには種はもちろんですが根から葉、花まで全草に芳香があります。特に鳥の羽のように広がった糸状の細い葉は、種とはまた異なるフレッシュな香りで、魚の香草焼きなどオーブン料理の風味付けには欠かせなハーブです。翌年春、葉の茂る時期に採り水蒸気蒸留で蒸留水を作りました。
その後、製品にするときの希釈水に、通常水を使うところをこの蒸留水で希釈し、時期の異なる2つのフェンネルの香りを1つにしました。一年をかけてフェンネルの魅力を組み合わせて作ったフェンネルズです。
ベースには梨のブランデーを一部加えています。
爽やかさと深みの同居する味わいはリフレッシュにも最適、またグリル料理の香り付けにもぜひ使用してみてください。
品目:ブランデー
内容量:100ml / 500ml
原材料:フェンネル、梨(千葉県いすみ市産、豊水)、ライススピリッツ
アルコール度数:42%
Artwork by Ryota Nishimoto
At the beginning of August, the bronze fennel and green fennel here and there in mitosaya start to produce small seeds from the yellow flowers. The seeds, especially when they are still tender, have a sweet and refreshing taste in the mouth that is indescribably attractive.
In the evening, when the sun is shining, we go around the site and harvest the seeds. The seeds are small, so we don't get a lot, but we still managed to get about a kilo of seeds over the course of two weeks. They are slowly macerated in low alcohol rice spirits and then distilled.
Fennel, on the other hand, is aromatic not only in its seeds but also in its roots, leaves, and flowers. In particular, the thin, thread-like leaves, which spread out like the wings of a bird, have a fresh aroma that is different from that of the seeds, making it an indispensable herb for flavoring oven dishes such as herb-roasted fish. In the spring of the following year, the leaves were picked when they were thick and steam distilled to make distilled water.
The distilled water is then used to dilute the product, instead of the usual water, to create a single scent of two different fennels at different times of the year. Over the course of a year, I combined the charms of fennel to create Fennels.
Some pear brandy is added to the base.
The flavor, which is equal parts refreshing and deep, is perfect for refreshment, or try using it to flavor grilled dishes.
Item:Brandy
Contents: 100ml / 500ml
Ingredients: Fennel, pears (from Isumi City, Chiba Prefecture, Toyosui), rice spirits
Alcohol content: 42%.
Artwork by Ryota Nishimoto
Regular price
Sale price
¥1,980
Unit price
per
In Stock
Out of Stock
View full details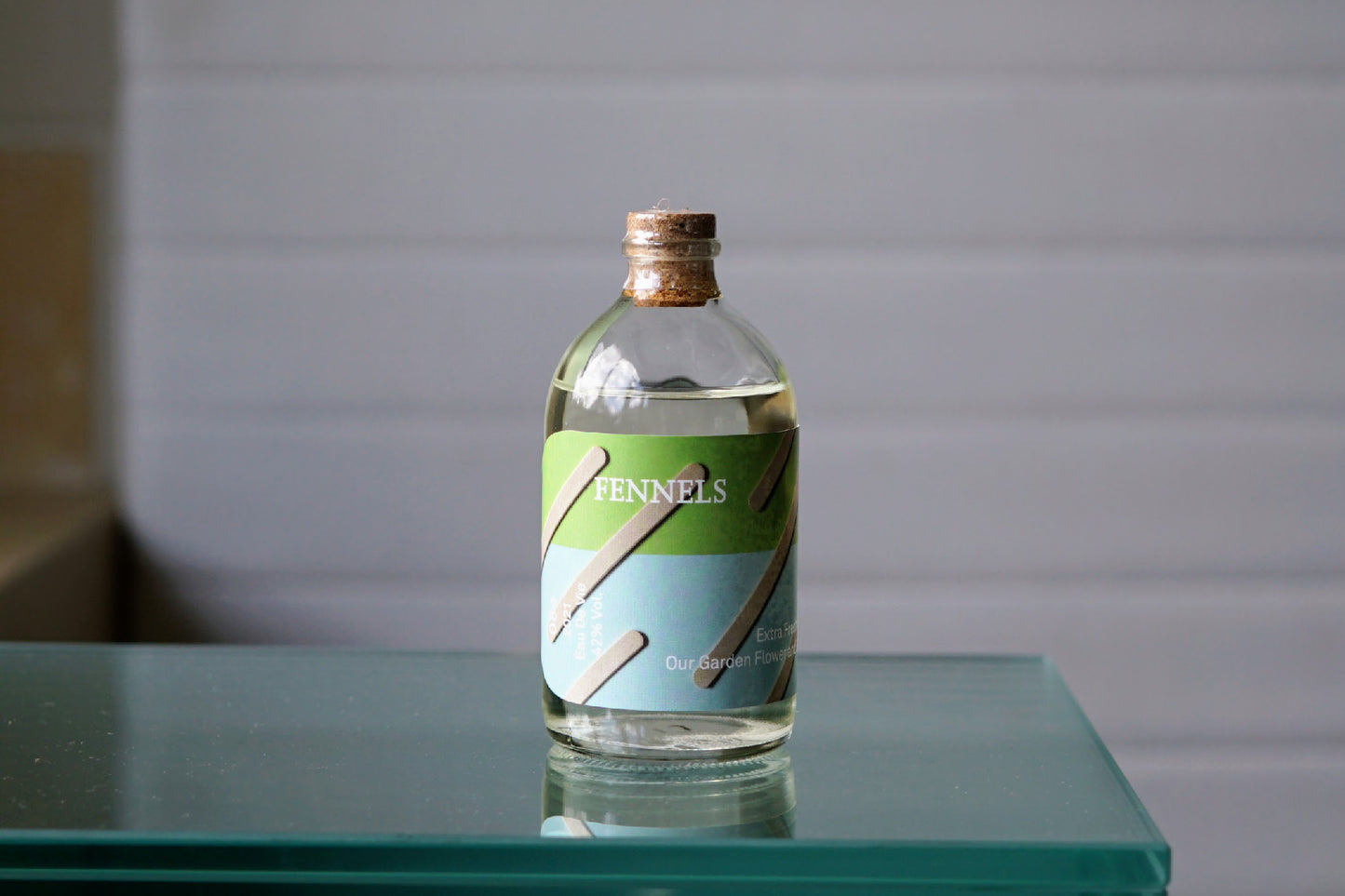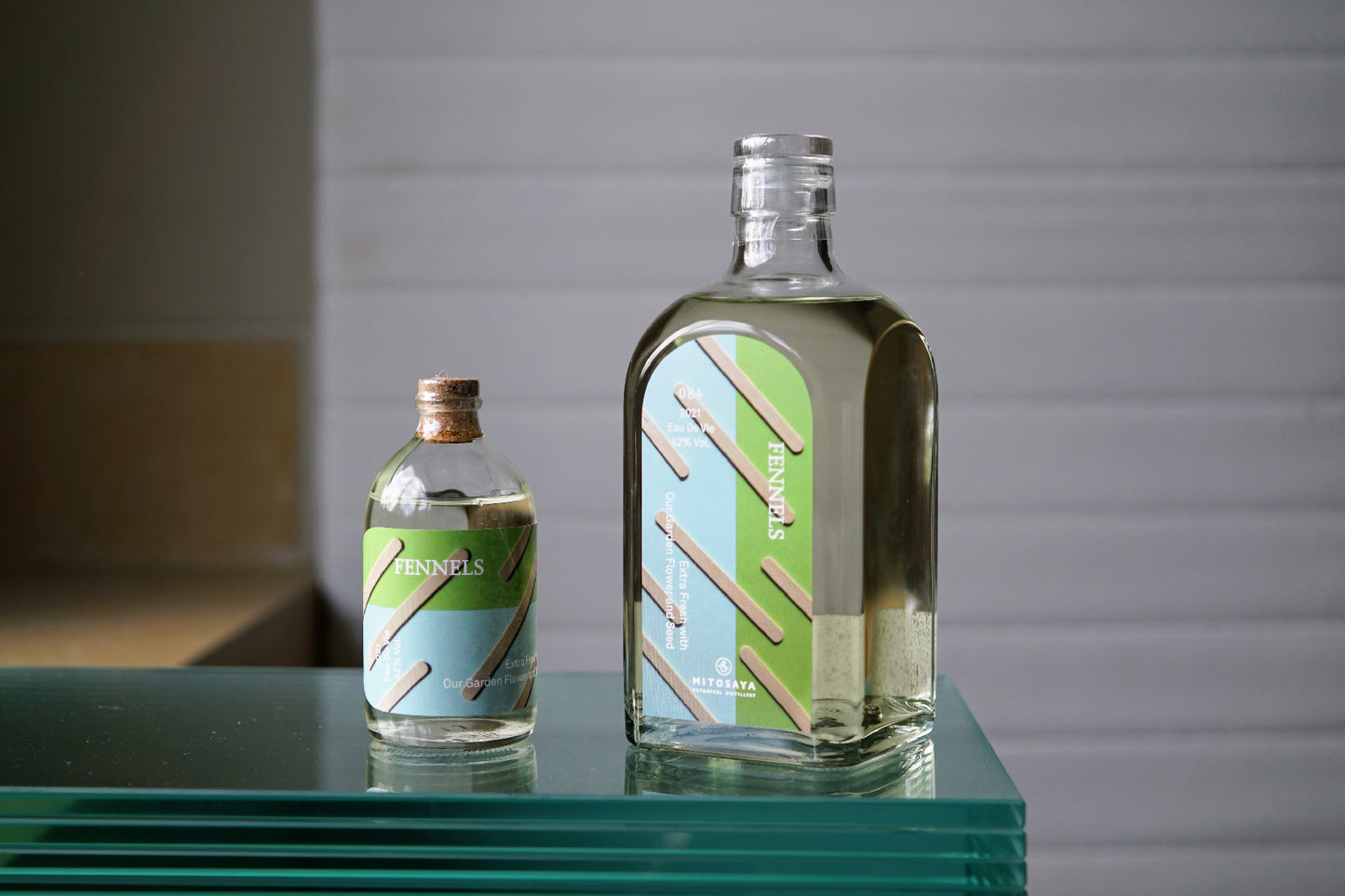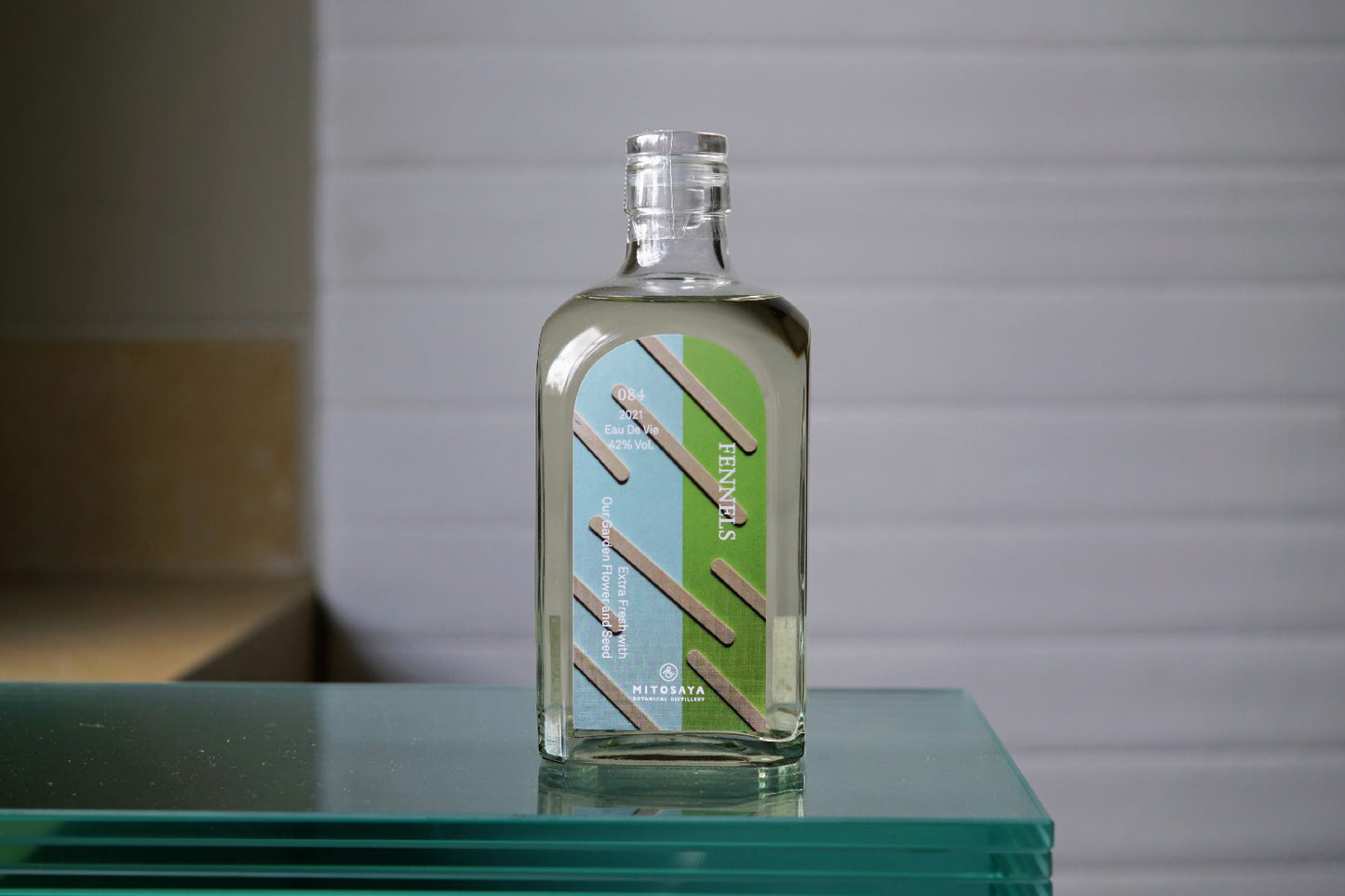 ---
mitosaya薬草園蒸留所
〒298-0216
千葉県夷隅郡大多喜町大多喜486
e-mail. cs@mitosaya.com
tel. 0470 64 6041
mitosaya botanical distillery
486 Otaki, Otaki-machi, Isumi-gun, Chiba 298-0216 Japan
e-mail. cs@mitosaya.com
tel. +81(0)470 64 6041