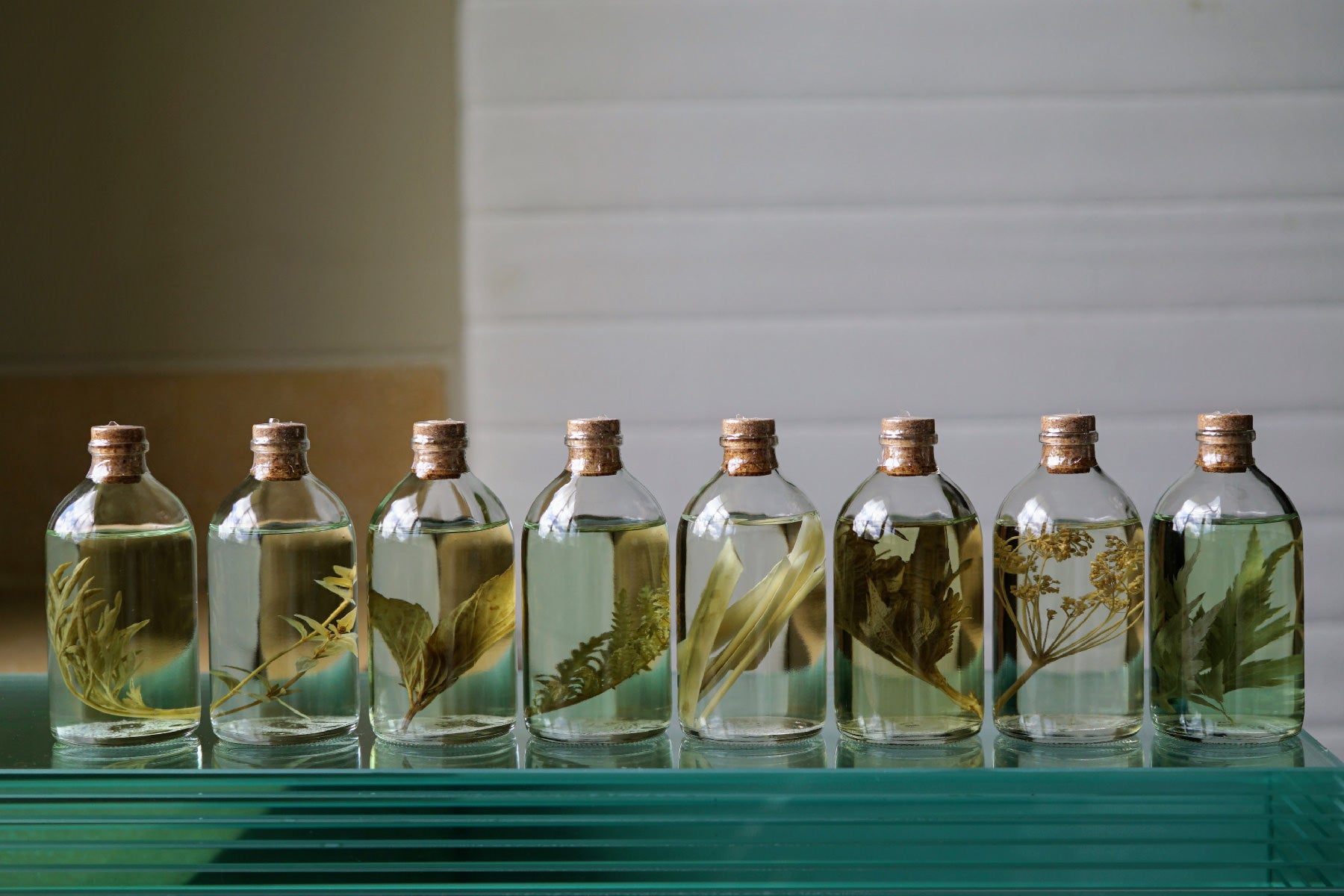 081 GRAPPA CABERNET
From Caney Wine
44.0% vol
100ml / なし ¥2,200 Out of Stock
100ml / フェンネル ¥2,200 Out of Stock
100ml / ニガヨモギ ¥2,200 Out of Stock
100ml / トウキ ¥2,200 Out of Stock
100ml / ウラベニシソ ¥2,200 Out of Stock
100ml / セキショウ ¥2,200 Out of Stock
100ml / ヒメハッカ ¥2,200 Out of Stock
100ml / レモンバジル ¥2,200 Out of Stock
100ml / タンジー ¥2,200 Out of Stock
500ml / なし ¥9,680 Out of Stock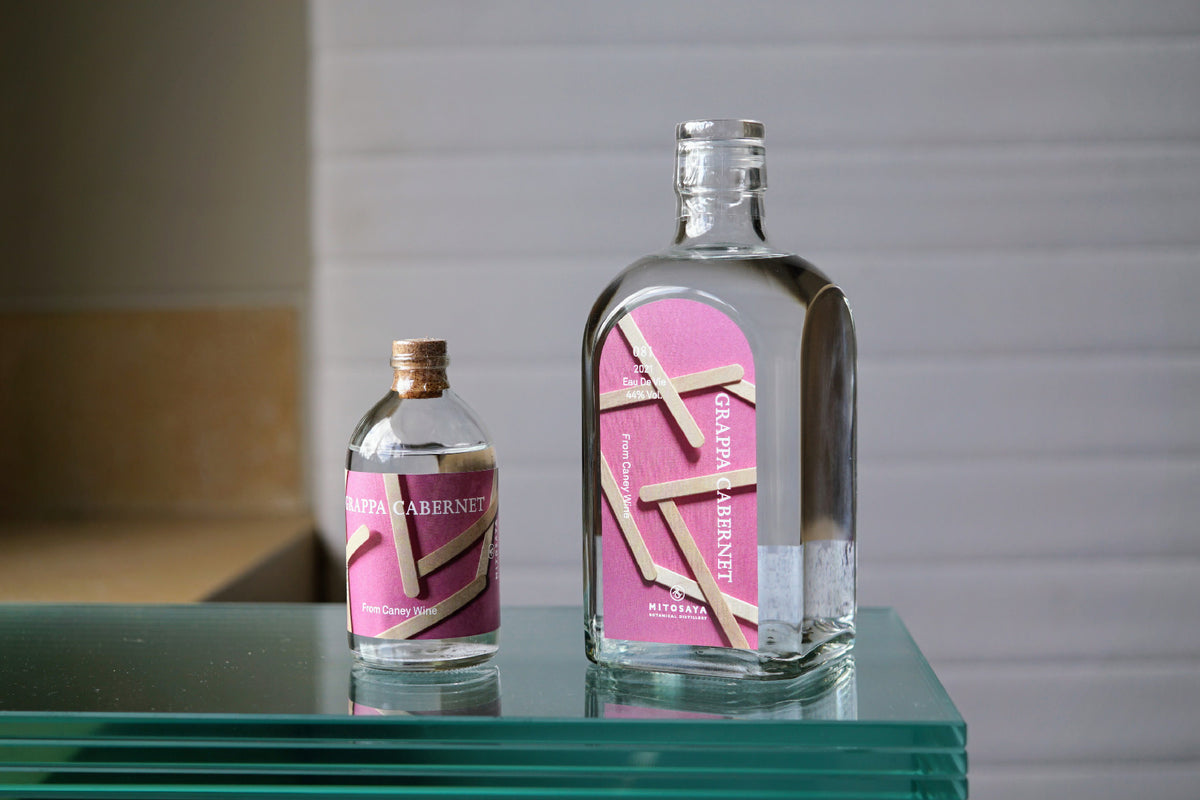 3シーズン目になる山梨市万力の金井醸造場とのコラボレーション。今回はカベルネ・ソーヴィニヨンとベーリーAのヴィナッチャ(搾りかす)を使ったグラッパです。
2020年の年末に届いた300キロ近くのヴィナチャをタンクに入れ3ヶ月間じっくり再醸造した後に蒸留しました。金井一郎さんがチャーミングと評していたぶどうの特徴を凝縮したような、果実味のあるふくよかな味わいです。
さらに、mitosayaで育つ植物から厳選された20種から、ボトルに入れるボタニカルを選定しました。 香り、味わい、瓶の中での姿形、浸漬後の色で8種類を選び、瓶に入れました。
フェンネルの花、ニガヨモギ、アンジェリカ、ウラベニシソ、セキショウ、ヒメハッカ、レモンバジル、タンジー。
グラッパとそれぞれのボタニカルが組み合わさって奏でる味と香りを目と舌でお楽しみください。
品目:ブランデー
内容量:100ml / 500ml
原材料:ぶどう(カベルネ・ソーヴィニヨン、ベーリーA)の搾りかす(山梨県産)
アルコール度数:44%
メタノール含有量:1.4mg/c㎥(ガスクロマトグラフ法)
※用途は製菓用に限ります。(メタノール含有量について)
Artwork by Ryota Nishimoto
This is the third season of collaboration with Kanai Brewery in Manriki, Yamanashi City. This time, it is a grappa made from Cabernet Sauvignon and Baileys A vinacha (pomace).
The nearly 300 kilos of vinacha that arrived at the end of 2020 were placed in tanks and slowly re-brewed for three months before being distilled. It has a full, fruity flavor that seems to concentrate the characteristics of the grapes, which Ichiro Kanai described as charming.
In addition, we selected botanicals for the bottle from 20 carefully selected species from plants that grow in mitosaya. Eight were selected for the bottle based on their aroma, taste, shape in the bottle, and color after macerating.
Fennel flower, mugwort, angelica, urabe shiso, sekisho, hawthorn, lemon basil, and tansy.
The flavors and aromas of the grappa and the botanicals are a feast for the eyes and palate.
Item:Brandy
Contents: 100ml / 500ml
Ingredients: Grape (Cabernet Sauvignon, Baileys A) pomace (from Yamanashi Prefecture)
Alcohol content: 44%.
Methanol content: 1.4mg/c㎥ (gas chromatography)
Methanol content: 1.4 mg/c㎥ (gas chromatography) (About methanol content)
Artwork by Ryota Nishimoto
Regular price
Sale price
¥2,200
Unit price
per
In Stock
Out of Stock
View full details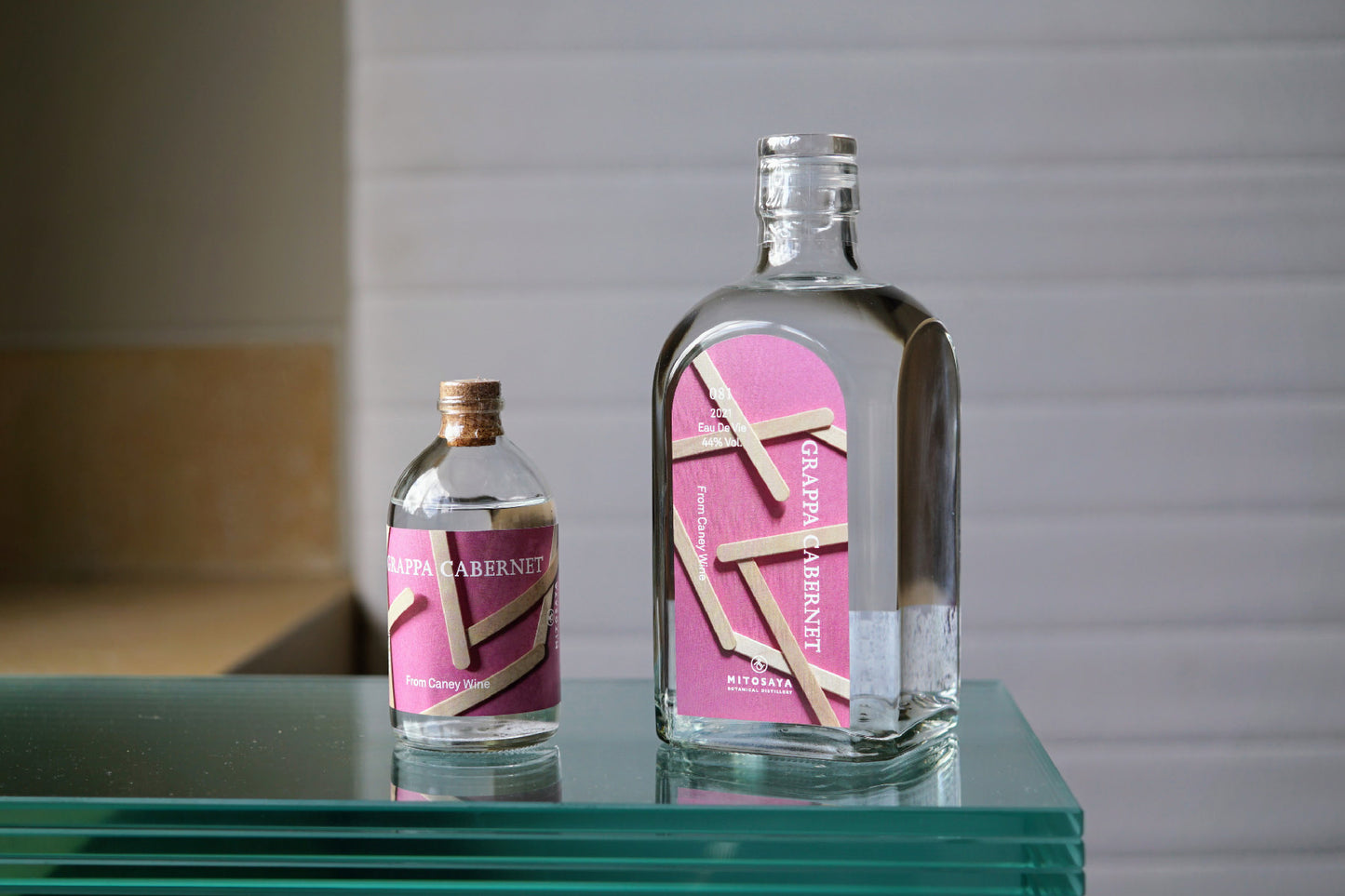 ---
mitosaya薬草園蒸留所
〒298-0216
千葉県夷隅郡大多喜町大多喜486
e-mail. cs@mitosaya.com
tel. 0470 64 6041
mitosaya botanical distillery
486 Otaki, Otaki-machi, Isumi-gun, Chiba 298-0216 Japan
e-mail. cs@mitosaya.com
tel. +81(0)470 64 6041