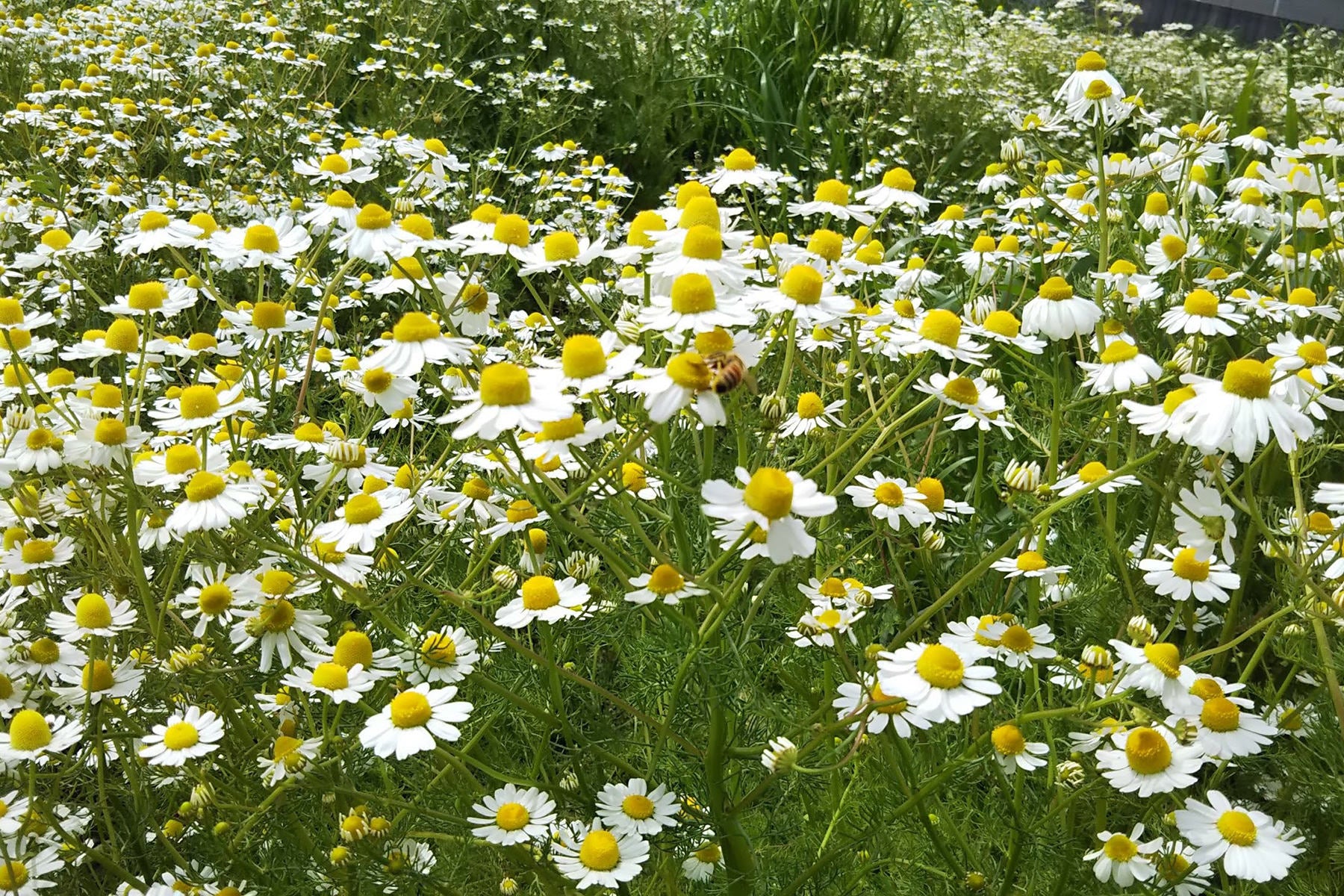 080 KAMILLE FESTIVAL
Hand picked German Camomile from Ogaki
42.0% vol
100ml ¥1,980 Out of Stock
500ml ¥8,580 Out of Stock
mitosayaのボトルを作ってもらっている日本耐酸壜工業は岐阜県大垣市にあり、その大垣市ではカモミールの栽培が盛んに行われています。
休耕田の有効利用や農地保全のためにはじまった、農薬を使わず有機肥料で育てたジャーマンカモミールの栽培は、役所の農林課内に立ち上げられた大垣市薬草組合が先導し、今では栽培量日本一の地域だそうです。
毎年カモミールが満開を迎える5月の連休頃には「大垣カミツレまつり」が行われます。カモミールは一年草のために、翌年のために新たな種をまき栽培する必要があります。
カミツレまつり終了後すぐ、満開のカモミールの花を日本耐酸壜工業チームが手作業で採取したものをすぐに送ってもらいました。
カモミールの和名「カミツレ」の由来となったオランダ語、カーミレ(kamille)の綴りをあてて、そのまま、kamille Festivalとしてみました。
りんごのブランデーとブレンドした、4000年以上も前から薬草として親しまれてきたジャーマンカモミールの甘い芳香をお楽しみください。
品目:ブランデー
原材料:カモミール(岐阜県産)、りんご(山形県産)、ライススピリッツ、水
アルコール度数:42%
Artwork by Ryota Nishimoto
Japan Acid-Resistant Bottle Industry, the company that makes mitosaya bottles, is located in Ogaki City, Gifu Prefecture, where chamomile is actively grown.
The cultivation of German chamomile, which is grown using organic fertilizer and no pesticides, started as a way to effectively use fallow rice fields and preserve farmland.
Every year around the May holidays, when the chamomile is in full bloom, the ""Ogaki Chamomile Festival"" is held. Since chamomile is an annual plant, new seeds need to be planted and cultivated for the following year.
Immediately after the Chamomile Festival, the Japan Acid-Resistant Bottle Industry team hand-collected chamomile flowers in full bloom and sent them to us immediately.
We decided to call it ""kamille Festival,"" after the Dutch word ""kamille,"" from which the Japanese name ""chamomile"" is derived.
Enjoy the sweet fragrance of German chamomile, which has been used as a medicinal herb for over 4,000 years, blended with apple brandy.
Item: Brandy
Ingredients: Chamomile (from Gifu Prefecture), Apples (from Yamagata Prefecture), Rice Spirits, Water
Alcohol content: 42%.
Artwork by Ryota Nishimoto
Regular price
Sale price
¥1,980
Unit price
per
In Stock
Out of Stock
View full details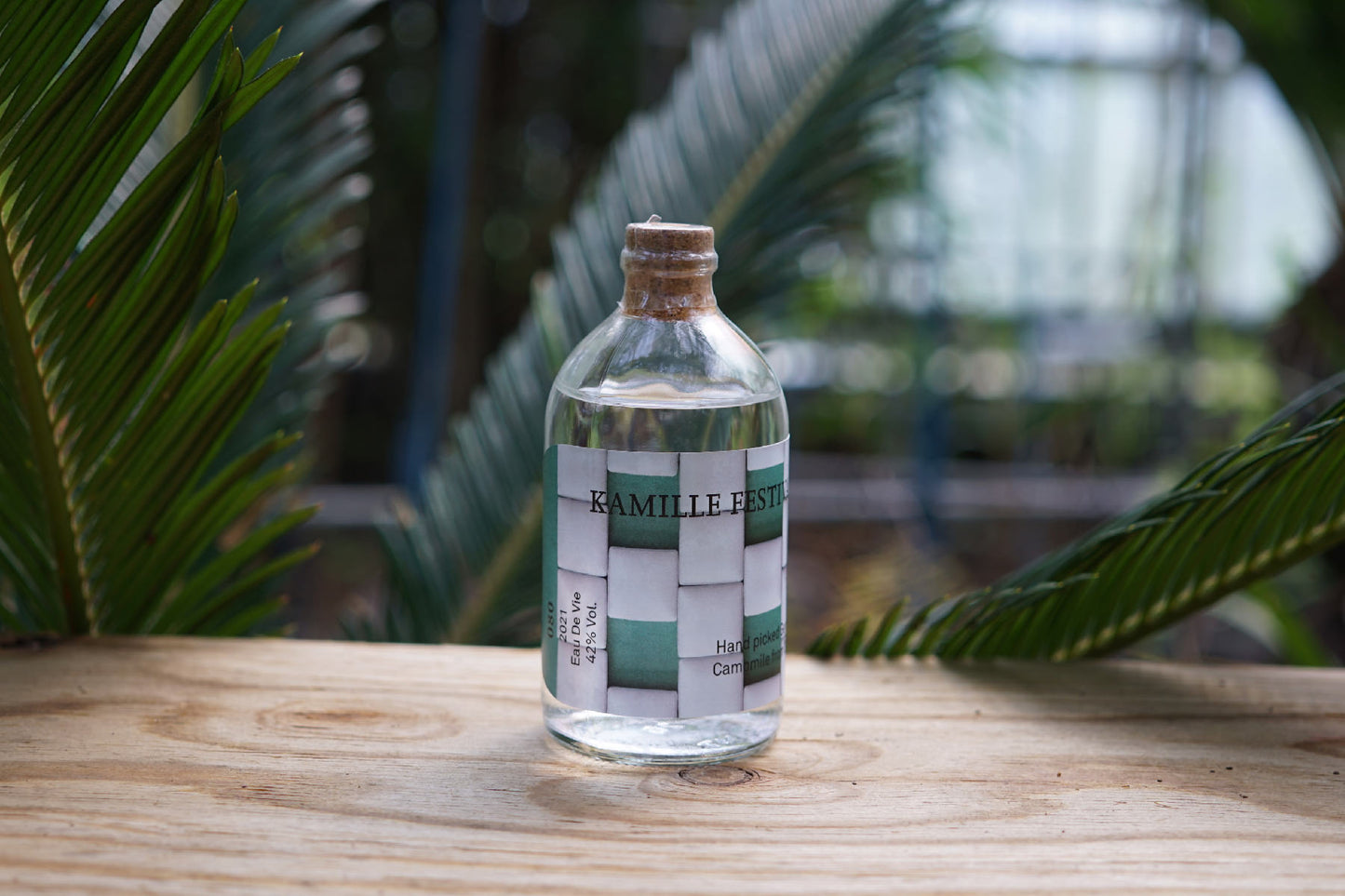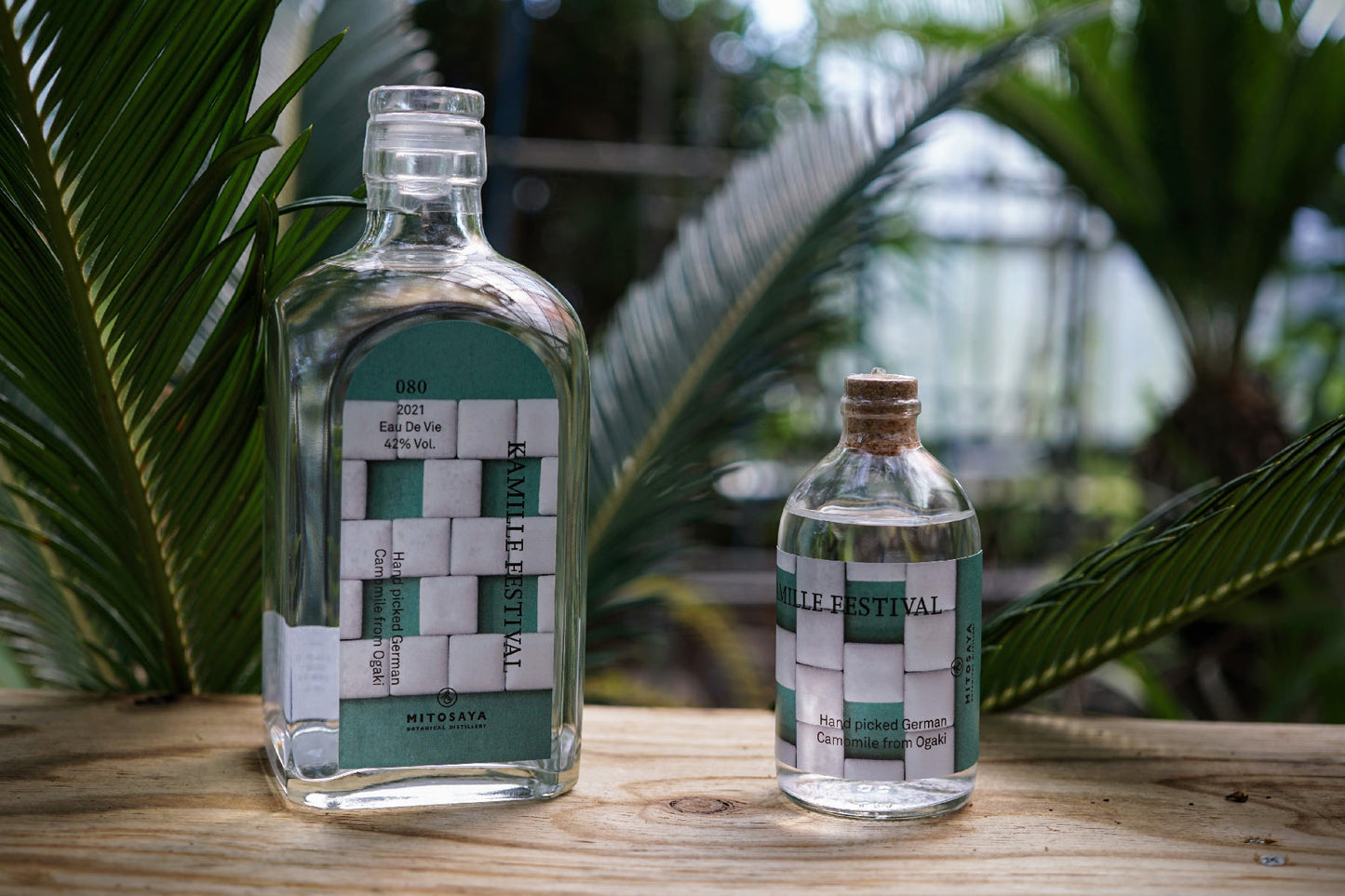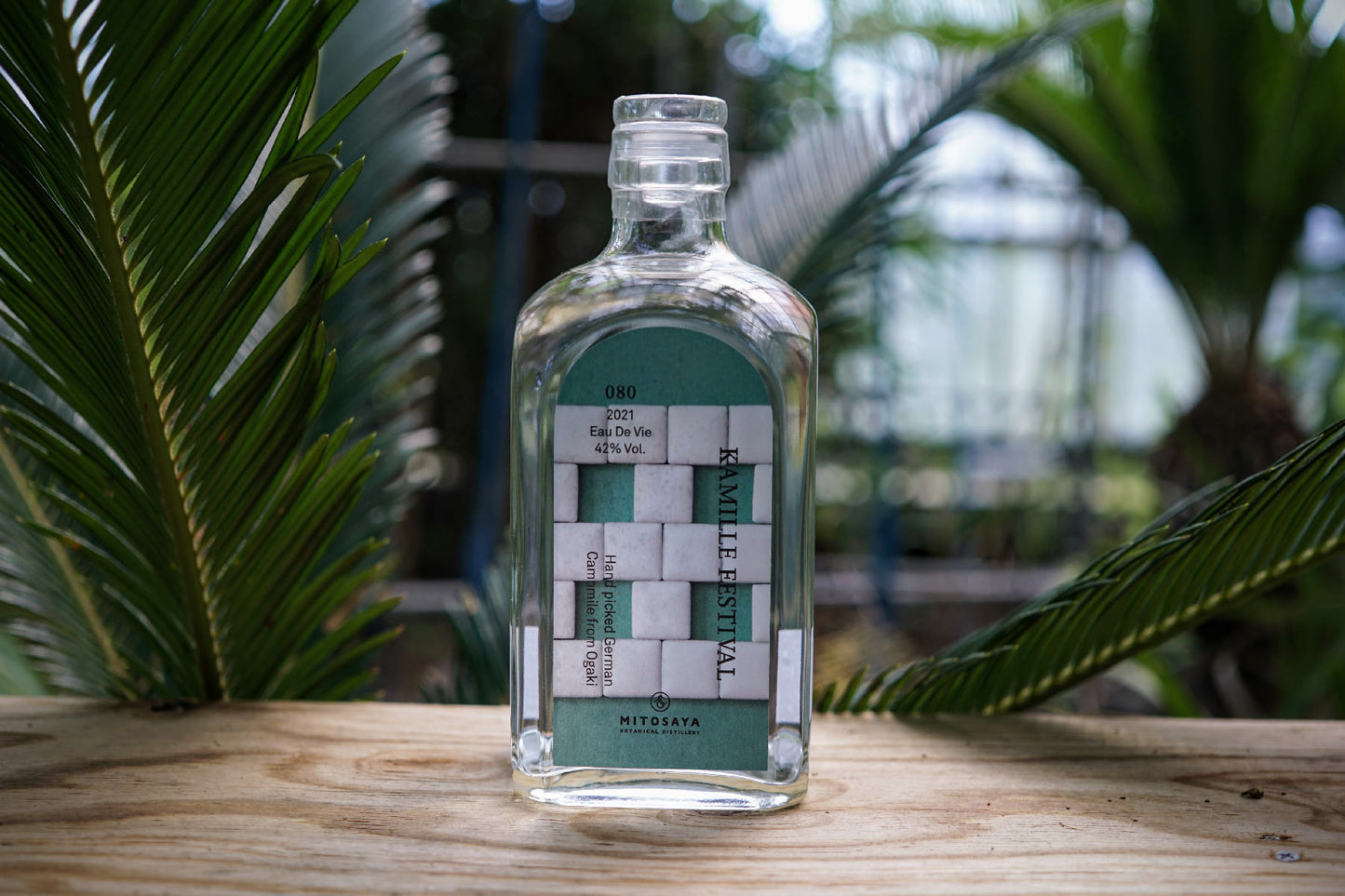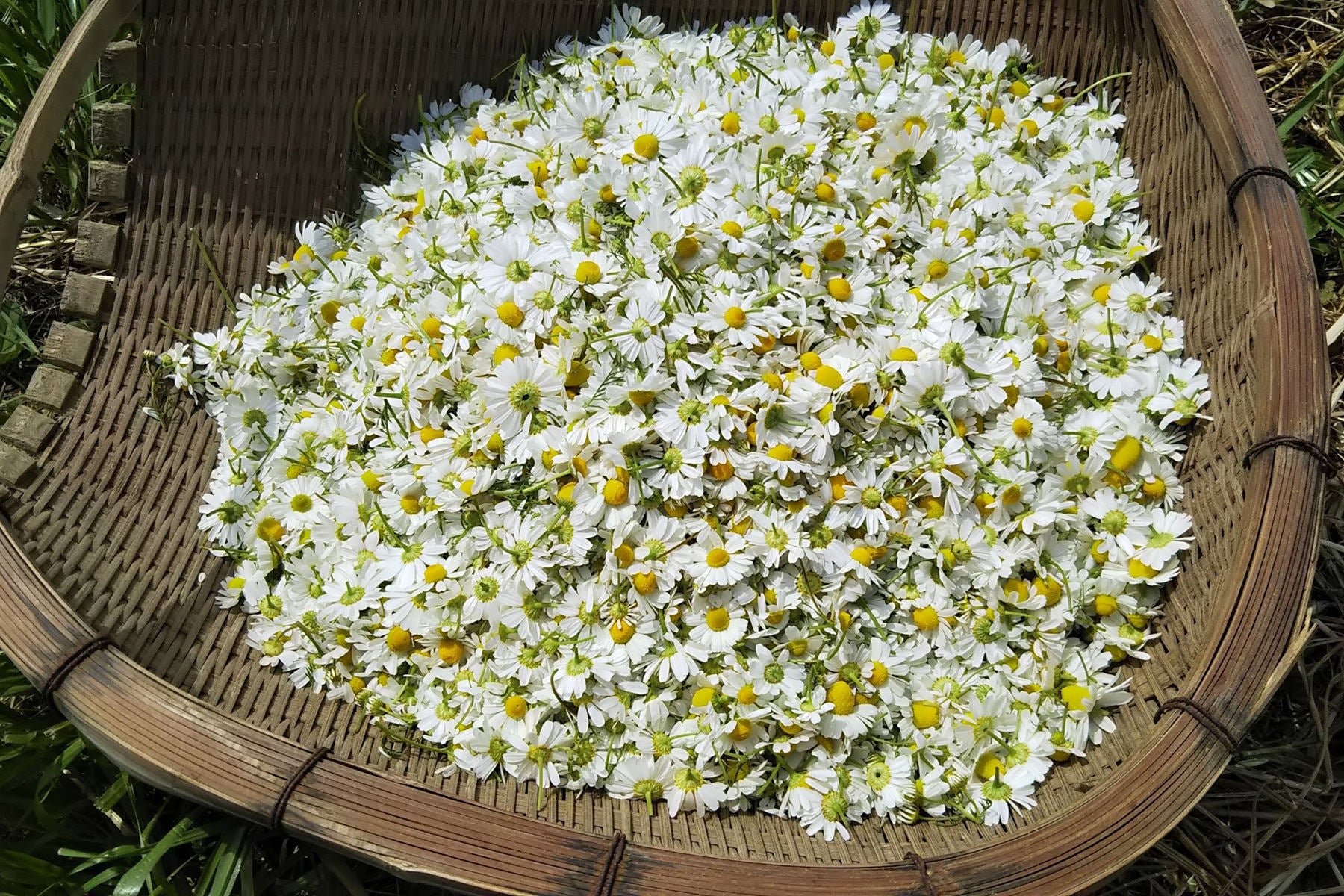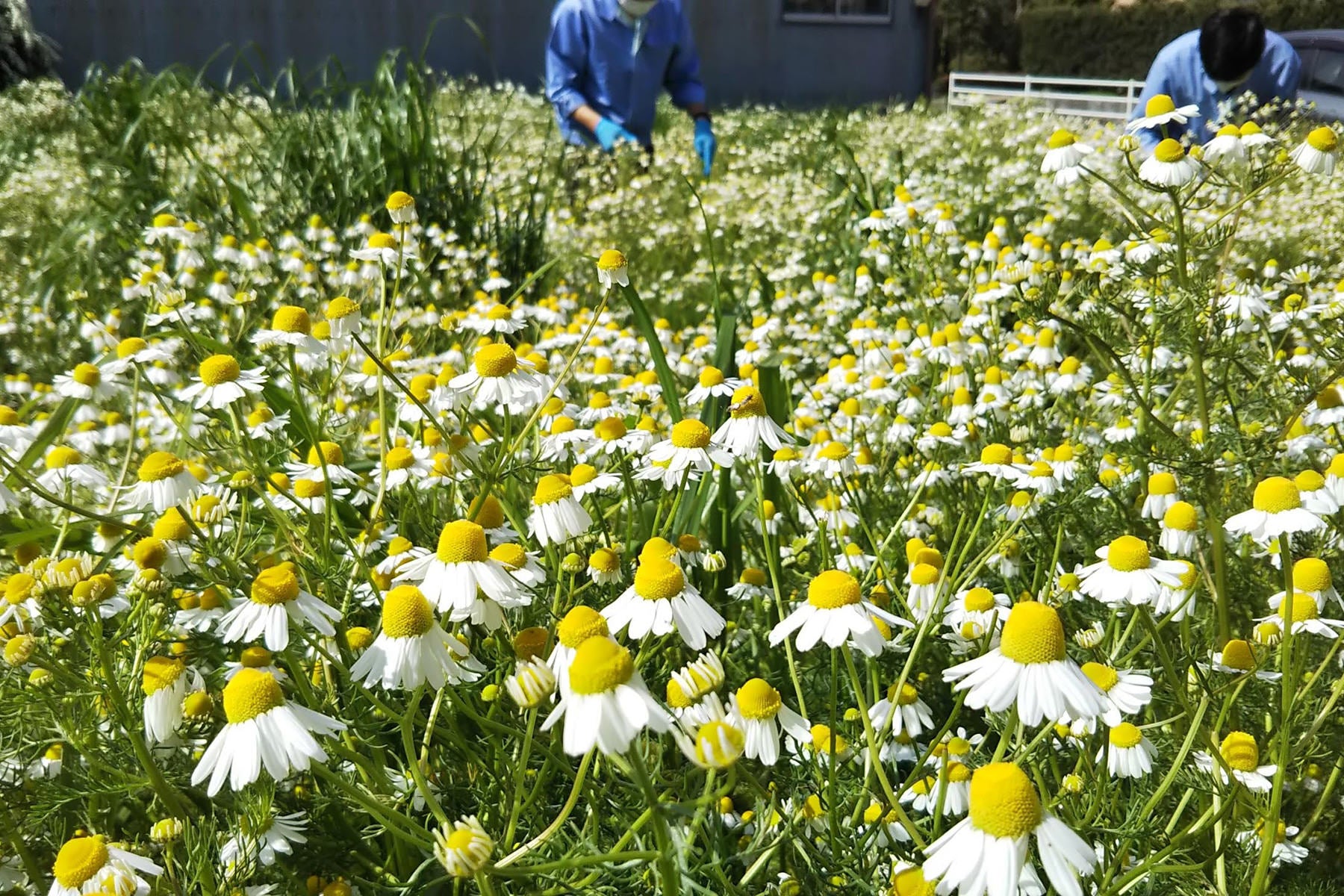 ---
mitosaya薬草園蒸留所
〒298-0216
千葉県夷隅郡大多喜町大多喜486
e-mail. cs@mitosaya.com
tel. 0470 64 6041
mitosaya botanical distillery
486 Otaki, Otaki-machi, Isumi-gun, Chiba 298-0216 Japan
e-mail. cs@mitosaya.com
tel. +81(0)470 64 6041