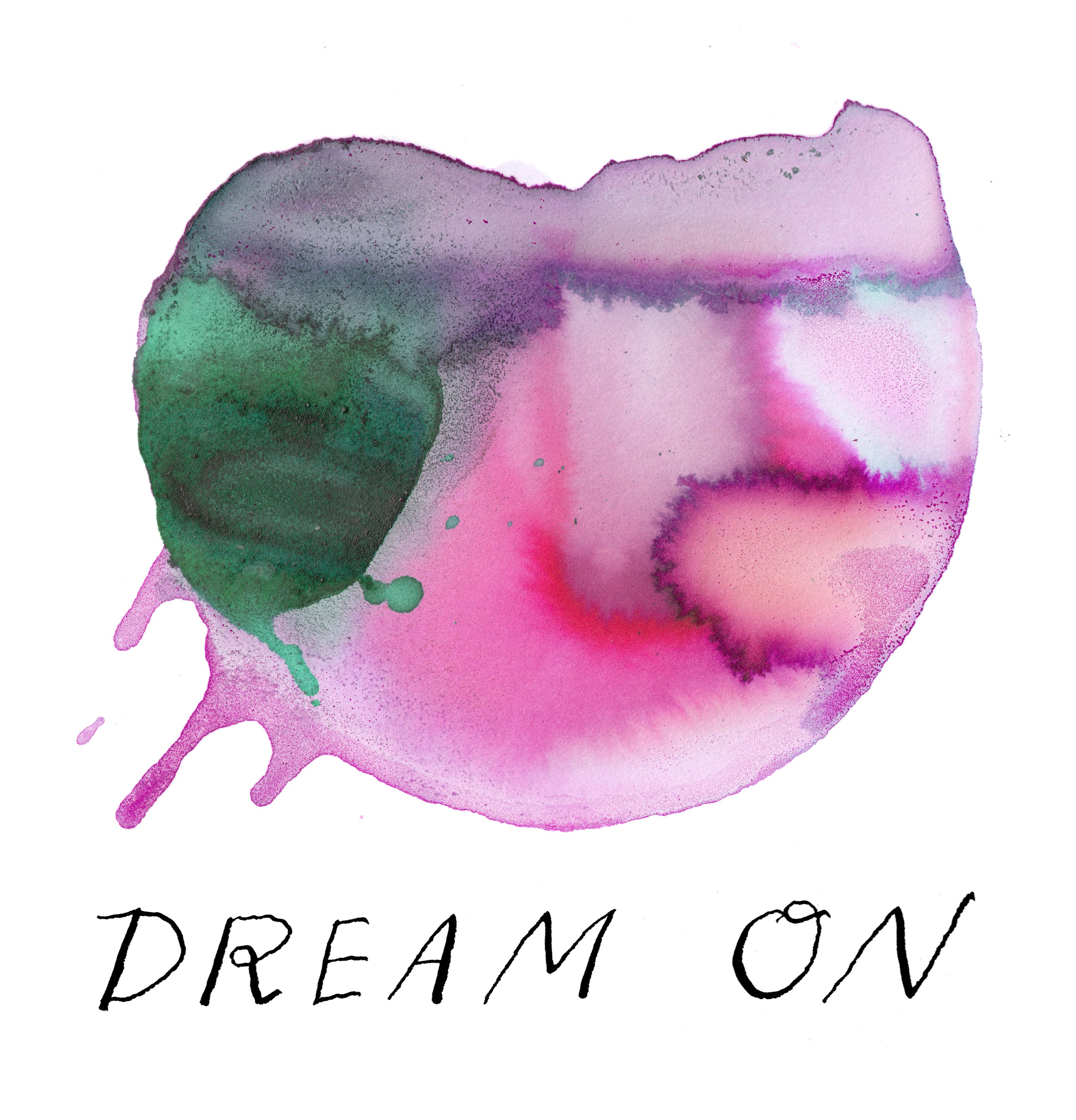 SHOP
0521 OPEN DAY
EAU DE VIE
IN STOCK
NEW ARRIVAL
079 Hi! STRAWBERRY
Fragrant Strawberry from Near-by
42.0% vol
100ml ¥2,200 Out of Stock
500ml ¥9,680 In Stock
12/20(火)20:00〜販売開始
「ハイ!」(とは言いませんが)と挨拶を交わし、収穫したばかりのいちごをちょっとづつ引き取ってひとつの製品にする。ご近所だからできるいちごのオードヴィー、「HI! STRAWBERRY」です。
mitosayaのある、房総半島のはぼ真ん中の何がいいかというと、様々な果樹が周りにあること。びわやなし、みかんやレモン、梅や柿など様々なフルーツが季節を通じて収穫期を迎えます。
そして忘れてはならないのがいちご。いちご栽培はハウスが中心で、GWまでは例年多くのいちご狩りの観光客で賑わいます。ただ、栽培においてどうしても出るのが過熟のいちご。流通を考えると出荷するには難しいものの、真っ赤に熟した品種も形も様々ないちごは、そのまま食べてもおいしく、加工品にも最適のものです。
mitosayaから大多喜の高梨農園と私たちの距離は車でわずか10分ほど。シーズン中、数日ごとに訪れ、真っ赤ないちごを引き取らせてもらいました。
柔らかな実をかごに入れて引取り、やさしく潰しタンクに入れます。徐々に増えていくタンクの中は、先に入っているいちごのおかげでスムースに発酵が進みます。
香りをストレートに取り出したく、一部はいちごをライススピリッツ浸漬後に蒸留しブレンドしました。
摘みたてのいちごのあの芳香が透明の液体に満ちている不思議を、小ぶりのグラスでお楽しみください。
品目:ブランデー
原材料:いちご(千葉県産)、ライススピリッツ、水
アルコール度数:42%
容量:100ml / 500ml
Artwork by Jason Logan
お一人様あたり1商品(1サイズ)につき2点まで。
20 December (Tue.) 20:00 - on sale
"Hi!" and greet each other, taking a little bit of the freshly harvested strawberries and turning them into one product. It's a strawberry eau de vie made possible because we are neighbors.
What is good about the area where mitosaya is located, in the middle of the Boso Peninsula, is that it is surrounded by a variety of fruit trees. Biwa (loquat), pear, mikan (mandarin orange), lemon, plum, persimmon, and many other fruits are harvested throughout the season.
And we must not forget strawberries. Strawberry cultivation is mainly done in greenhouses, which are usually crowded with tourists picking strawberries until GW. However, overripe strawberries inevitably appear in the cultivation process. Although it is difficult to ship them for distribution, the bright red, ripe strawberries of various varieties and shapes are delicious eaten as they are, and are also ideal for processed products.
The distance between us and Takanashi Farm in Otaki from mitosaya is only about 10 minutes by car. We visited every few days during the season to pick up the bright red strawberries.
The soft berries are picked up in baskets and gently crushed and placed in tanks. Fermentation goes smoothly in the gradually increasing tanks thanks to the strawberries in the tanks.
In order to extract the aroma straight from the strawberries, some of the strawberries were soaked in rice spirit and then distilled and blended.
Enjoy the wonder of the clear liquid filled with the aroma of freshly picked strawberries in a small glass.
Item: Brandy
Ingredients: strawberries (Chiba Prefecture), rice spirits, water
Alcohol percentage: 42%
Volume: 100ml / 500ml
Artwork by Jason Logan
Purchase quantity is limited to two items per product, per size.
Regular price
Sale price
¥9,680
Unit price
per
In Stock
Out of Stock
View full details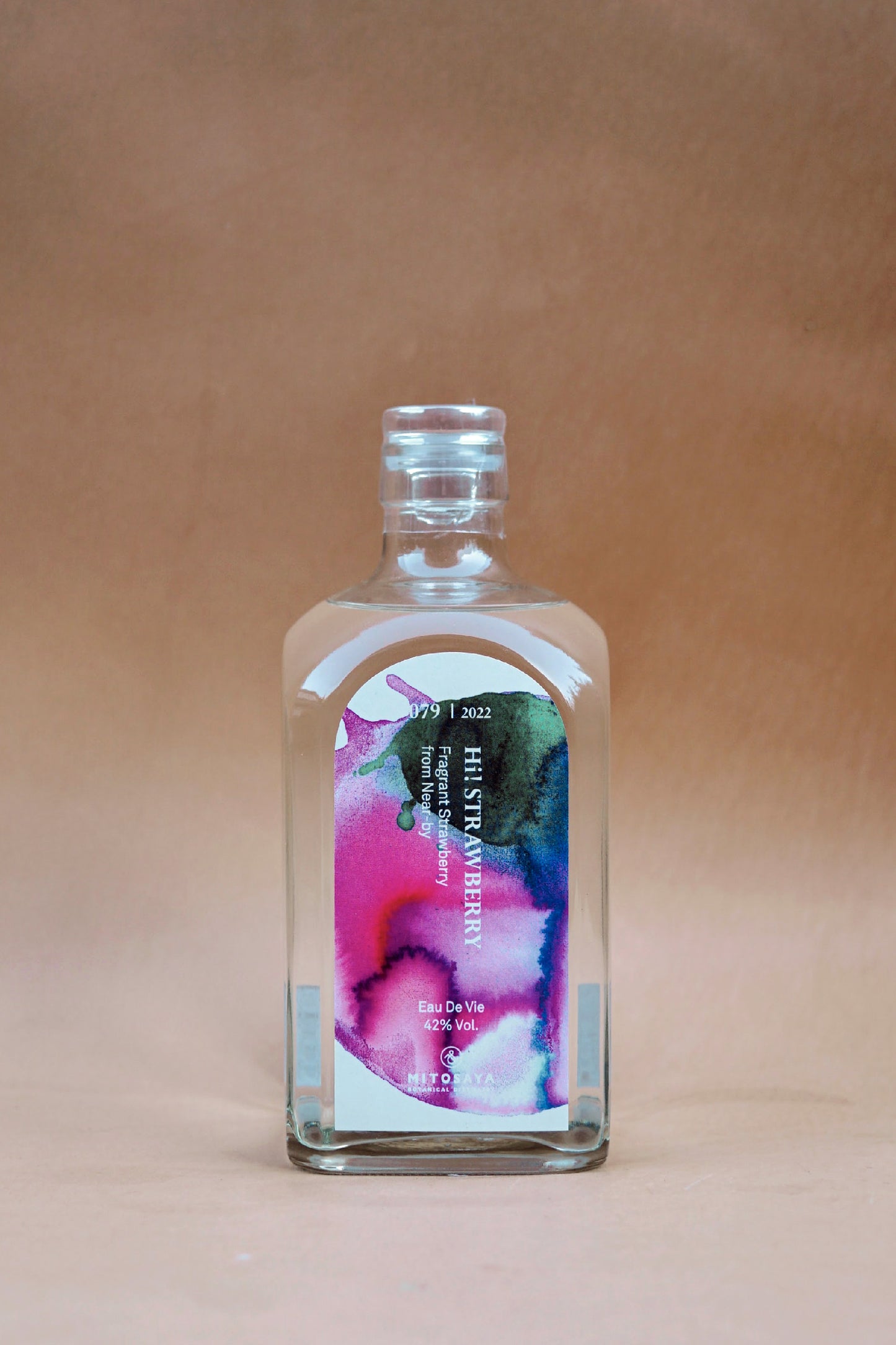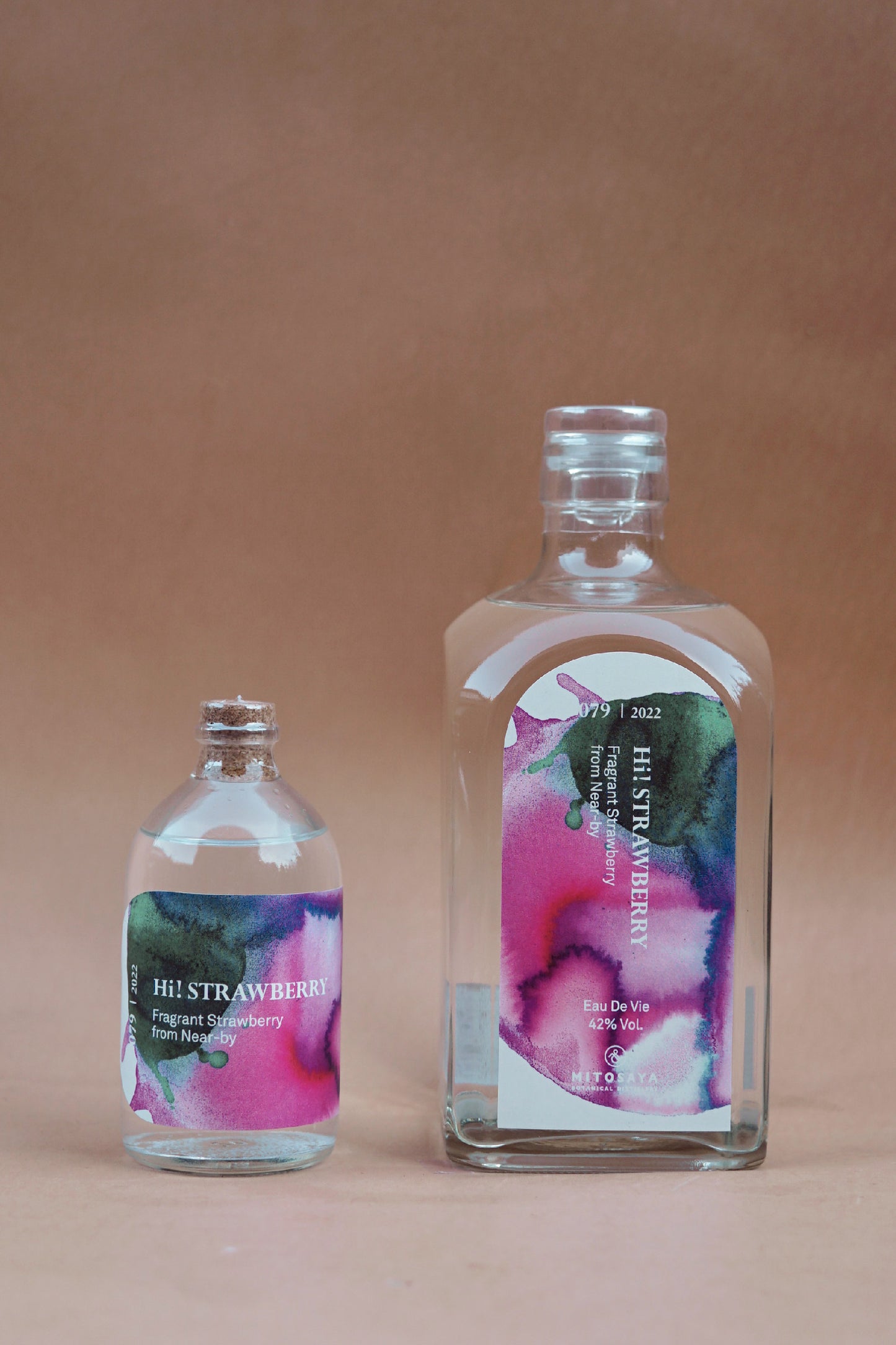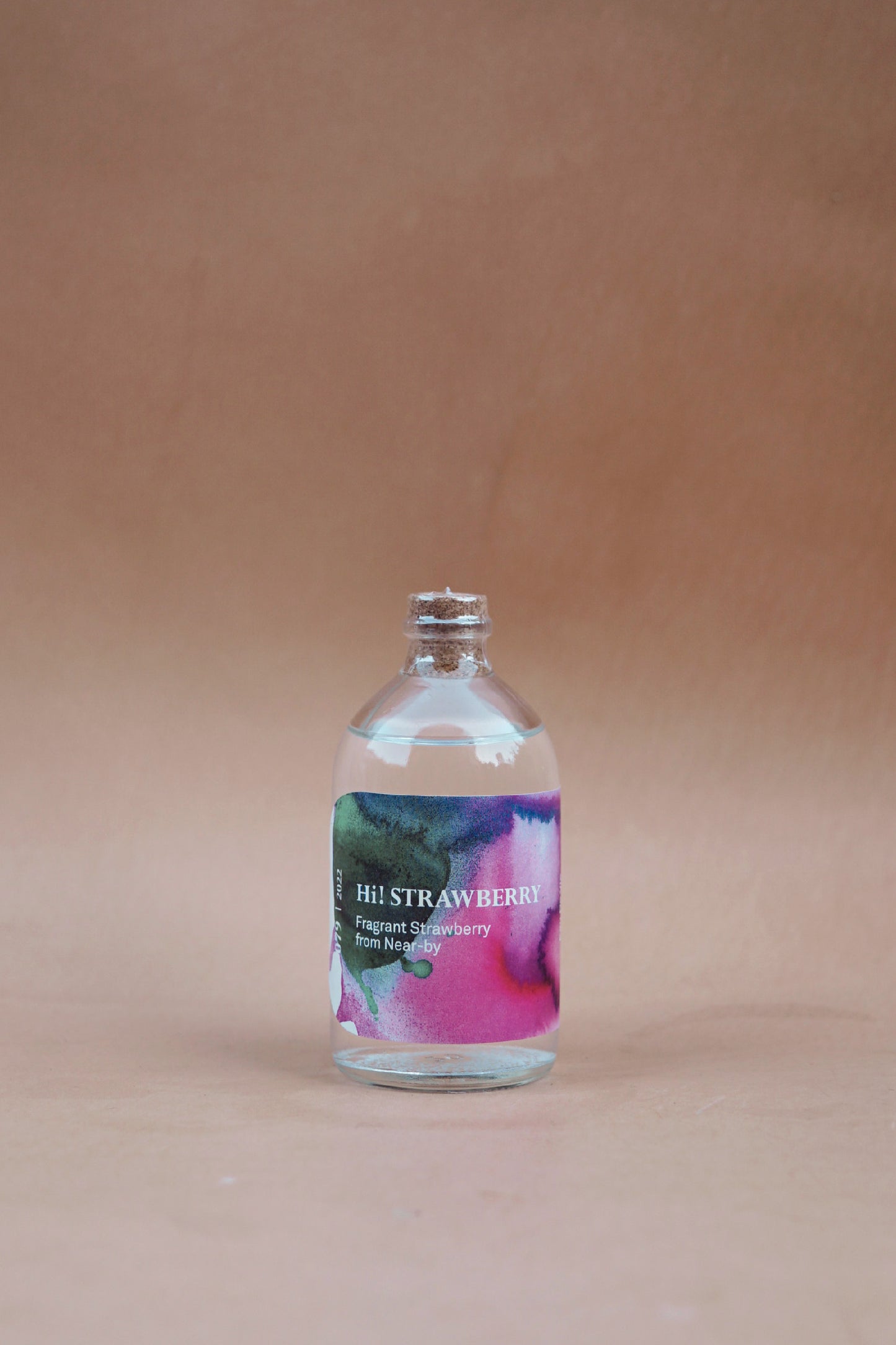 ---
mitosaya薬草園蒸留所
〒298-0216
千葉県夷隅郡大多喜町大多喜486
e-mail. cs@mitosaya.com
tel. 0470 64 6041
mitosaya botanical distillery
486 Otaki, Otaki-machi, Isumi-gun, Chiba 298-0216 Japan
e-mail. cs@mitosaya.com
tel. +81(0)470 64 6041