077 MELLOW UMEBOSHI
Local Ume plum and Blossom with Shiso Basil
42.0% vol
100ml ¥1,980 Out of Stock
500ml ¥8,580 Out of Stock
ファーストシーズンで発表し、一部では大好評だったUMEBOSHI が帰ってきました。
2020年はなぜかどこも梅が不作で、睦沢町の妙楽寺近くの川治いの梅もあまり採れなそうという連絡をもらいました。それならばと私たちも収穫にでかけます。川沿いの斜面に植えられた梅の木は下に落とすと転がって川に落ちてしまうので、一つ一つ手で取っていきます。こうして集めた梅の量は合計約200キロ。匂いだけで幸せになる甘く爽やかなあの香りです。
完熟した梅を発酵させ蒸留した梅のブランデーに、地元のしそで作ったスピリッツ、mitosayaの梅の花のスピリッツを加えて、いわば香りだけを取り出した、メロウで華やかな、UMEBOSHIができました。
大きめのグラスでまずはふくよかな香りを、そしてクリーンな味わいで夏の訪れを一足先にお楽しみください。
品目:ブランデー
原材料:梅、紫蘇、梅の花、ライススピリッツ、水
アルコール度数:42%
容量:100ml / 500ml
Artwork by Ryota Nishimoto
UME BOSHI, which was released in the first season and was very popular among some, has returned.
For some reason, there was a poor harvest of plums in 2020, and we were informed that the plums in Kawajii, near Myorakuji Temple in Mutsuzawa Town, would not be harvested well. In that case, we went out to harvest them. The plum trees planted on the slopes along the river would roll down and fall into the river if we dropped them down, so we picked them one by one by hand. The total amount of plums collected in this way was about 200 kilograms. The smell alone is enough to make you happy with that sweet and refreshing aroma.
By fermenting and distilling the ripe plums into plum brandy, and adding spirits made from local shiso and plum blossoms from mitosaya, we were able to create a mellow and gorgeous umeboshi with just the aroma.
Enjoy the full aroma in a large glass, and the clean taste of summer ahead of time.
Item:Brandy
Ingredients: plums, shiso, plum blossoms, rice spirits, water
Alcohol content: 42
Volume: 100ml / 500ml
Artwork by Ryota Nishimoto
Regular price
Sale price
¥1,980
Unit price
per
In Stock
Out of Stock
View full details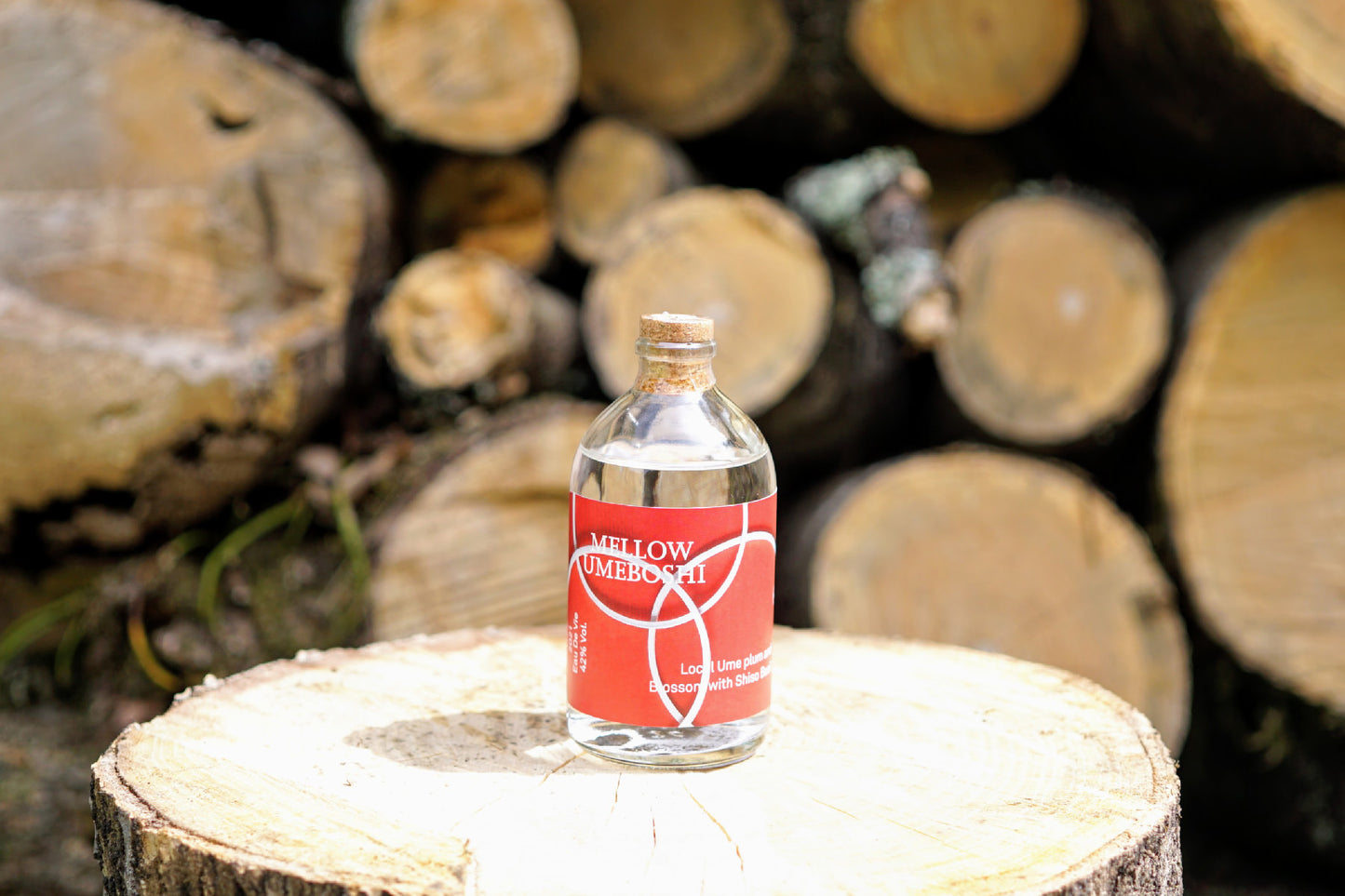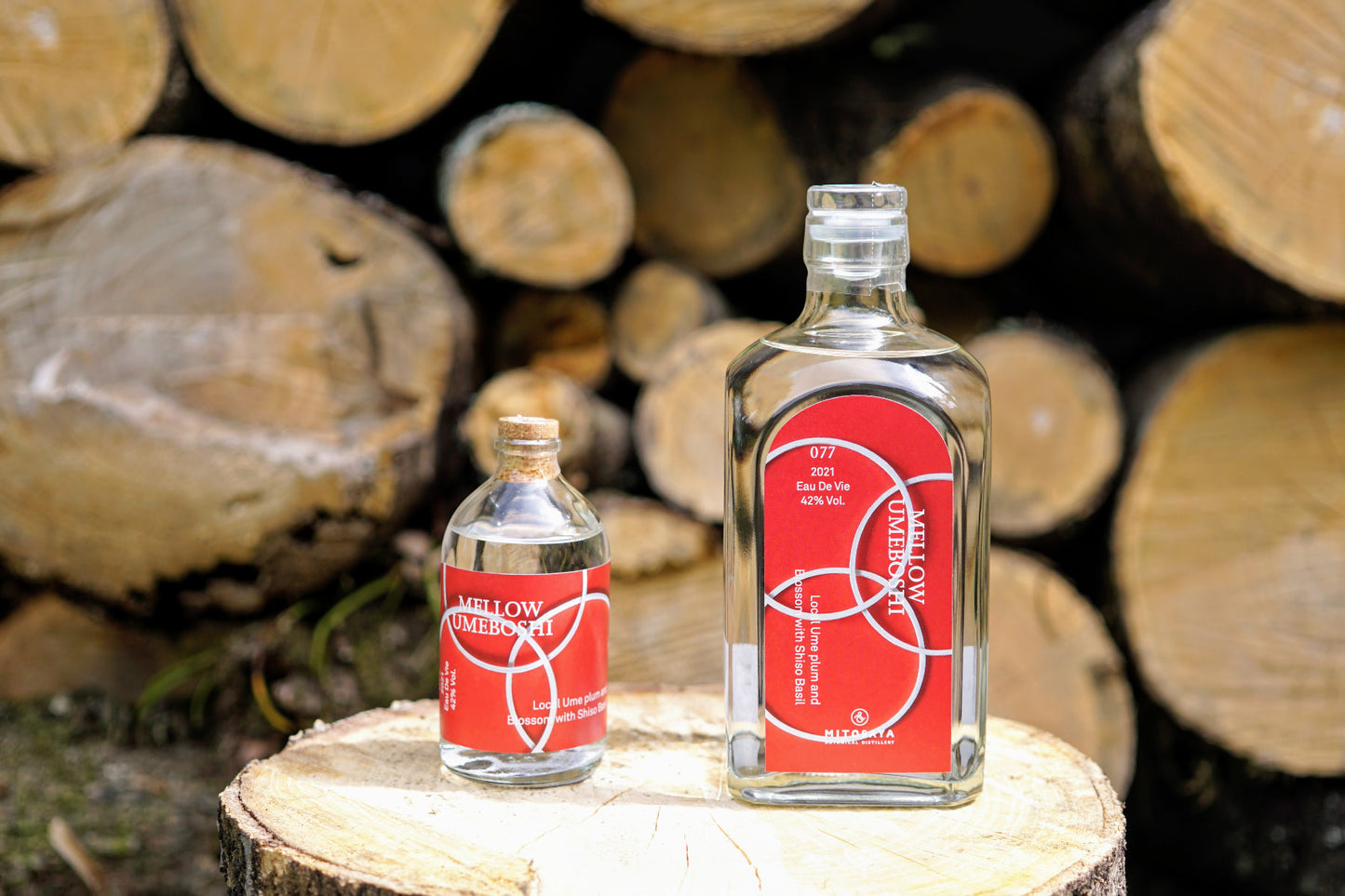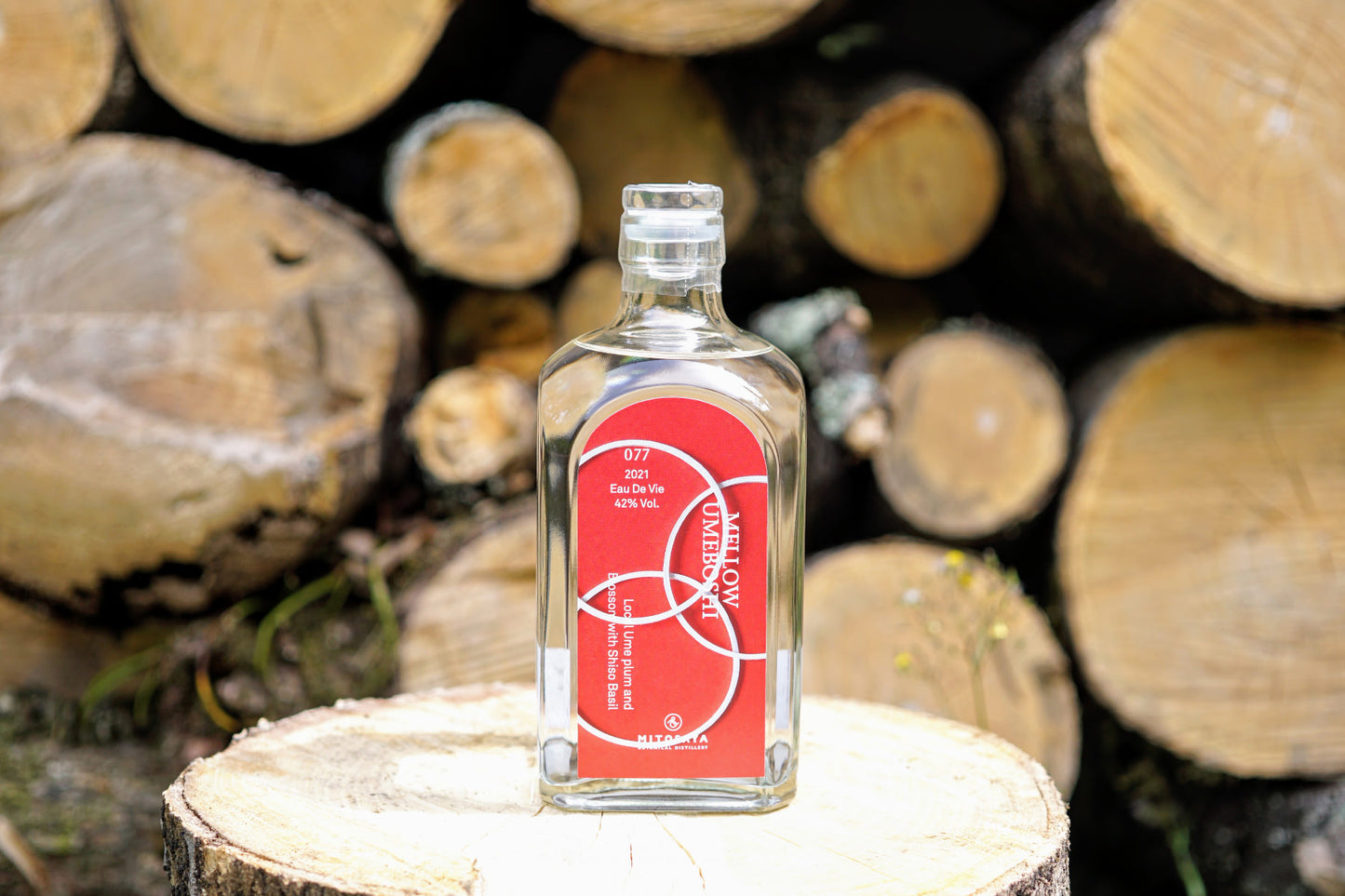 ---
mitosaya薬草園蒸留所
〒298-0216
千葉県夷隅郡大多喜町大多喜486
e-mail. cs@mitosaya.com
tel. 0470 64 6041
mitosaya botanical distillery
486 Otaki, Otaki-machi, Isumi-gun, Chiba 298-0216 Japan
e-mail. cs@mitosaya.com
tel. +81(0)470 64 6041