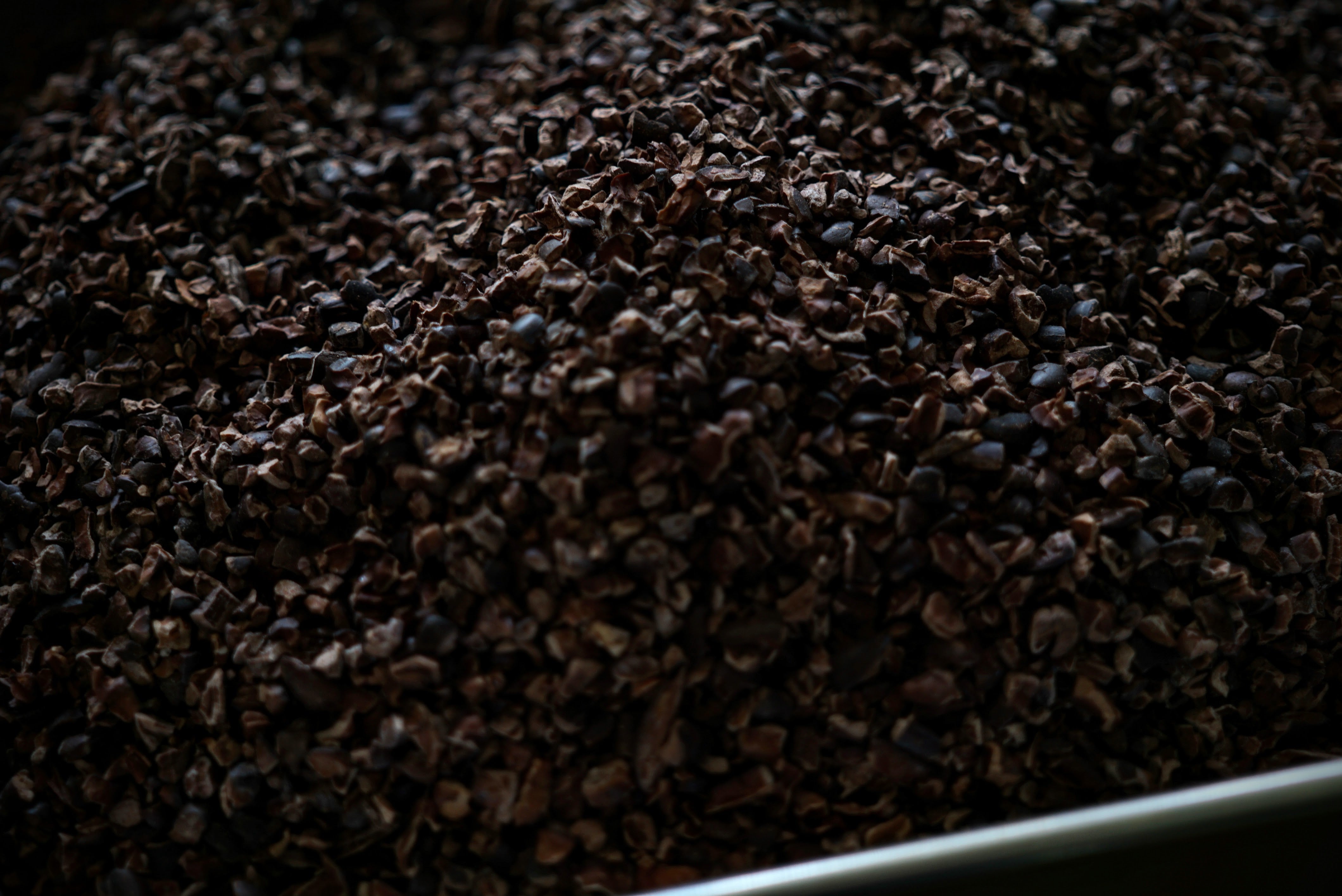 075 CHOC & APPLE
Kokoa Kamili, Tanzania Aged in Oak Barrel
44.0% vol
100ml ¥2,420 Out of Stock
500ml ¥10,120 Out of Stock
昨年に引き続き、ダンデライオン・チョコレートとのコラボレーション。
今回はタンザニア産のカカオを選びました。良質のカカオ豆の産地であるタンザニアで、カカオ豆の加工・輸出を手掛けるココア・カミリが扱うカカオは、農薬も化学肥料も使わずに栽培されたもので、各国の有機認証を取得しています。カカオらしい味わいにフルーティさもある、豊かな味わいが特徴です。
ライススピリッツでじっくりと浸漬した後に蒸留しました。
深みのある香りを残しながら広がりが出るように、昨年Juvenile Calvaを仕込んだオーク樽に、さらにりんごのブランデーを加えて熟成しました。
カカオの甘い香りと日本のりんごらしい爽やかさ。淡い液色とほのかな樽香もいい感じです。 優雅な食後酒に、もちろんチョコレートとの相性も最高です。
品目:ブランデー
内容量:100ml/500ml
原材料:りんご(山形産)、カカオニブ(タンザニア産)、ライススピリッツ、水(岩手県釜石産)
アルコール度数:44%
Artwork by Ryota Nishimoto
Continuing from last year, we collaborated with Dandelion Chocolate.
This time, we chose cocoa from Tanzania. Cocoa Camiri, which processes and exports cocoa beans in Tanzania, a producer of high-quality cocoa beans, handles cocoa grown without the use of pesticides or chemical fertilizers, and has obtained organic certification in various countries. It is characterized by a rich, fruity flavor that is typical of cocoa.
It is slowly macerated in rice spirits and then distilled.
In order to preserve the deep aroma and spread the flavor, we added apple brandy to the oak barrels where Juvenile Calva was brewed last year.
The sweet aroma of cocoa and the freshness of Japanese apples. The pale liquid color and subtle oak aroma are also nice. It makes an elegant after-dinner drink, and of course, it's great with chocolate.
Item:Brandy
Contents: 100ml / 500ml
Ingredients: Apples (Yamagata), Cacao nibs (Tanzania), Rice spirits, Water (Kamaishi, Iwate)
Alcohol content: 44%.
Artwork by Ryota Nishimoto
Regular price
Sale price
¥2,420
Unit price
per
In Stock
Out of Stock
View full details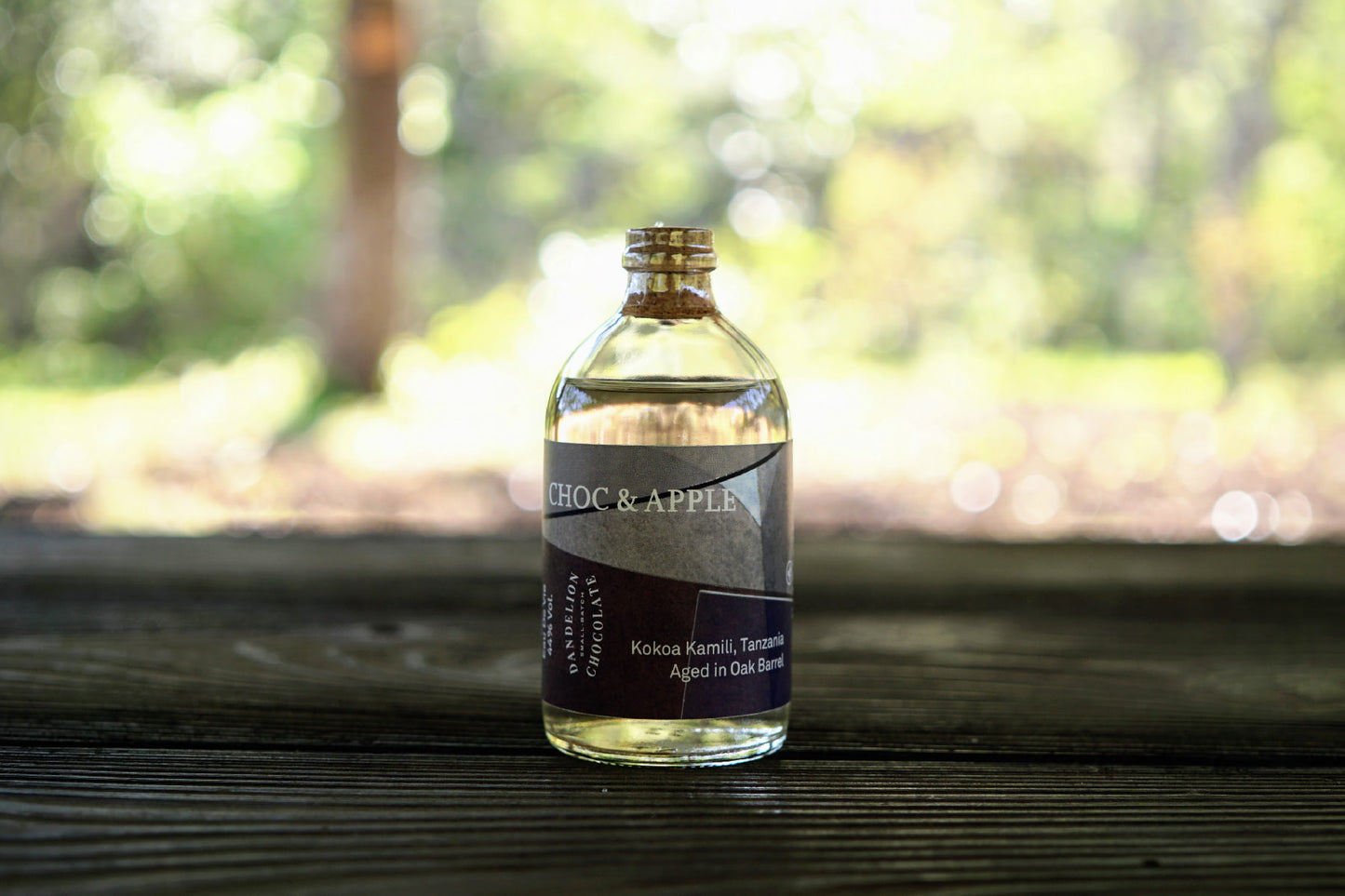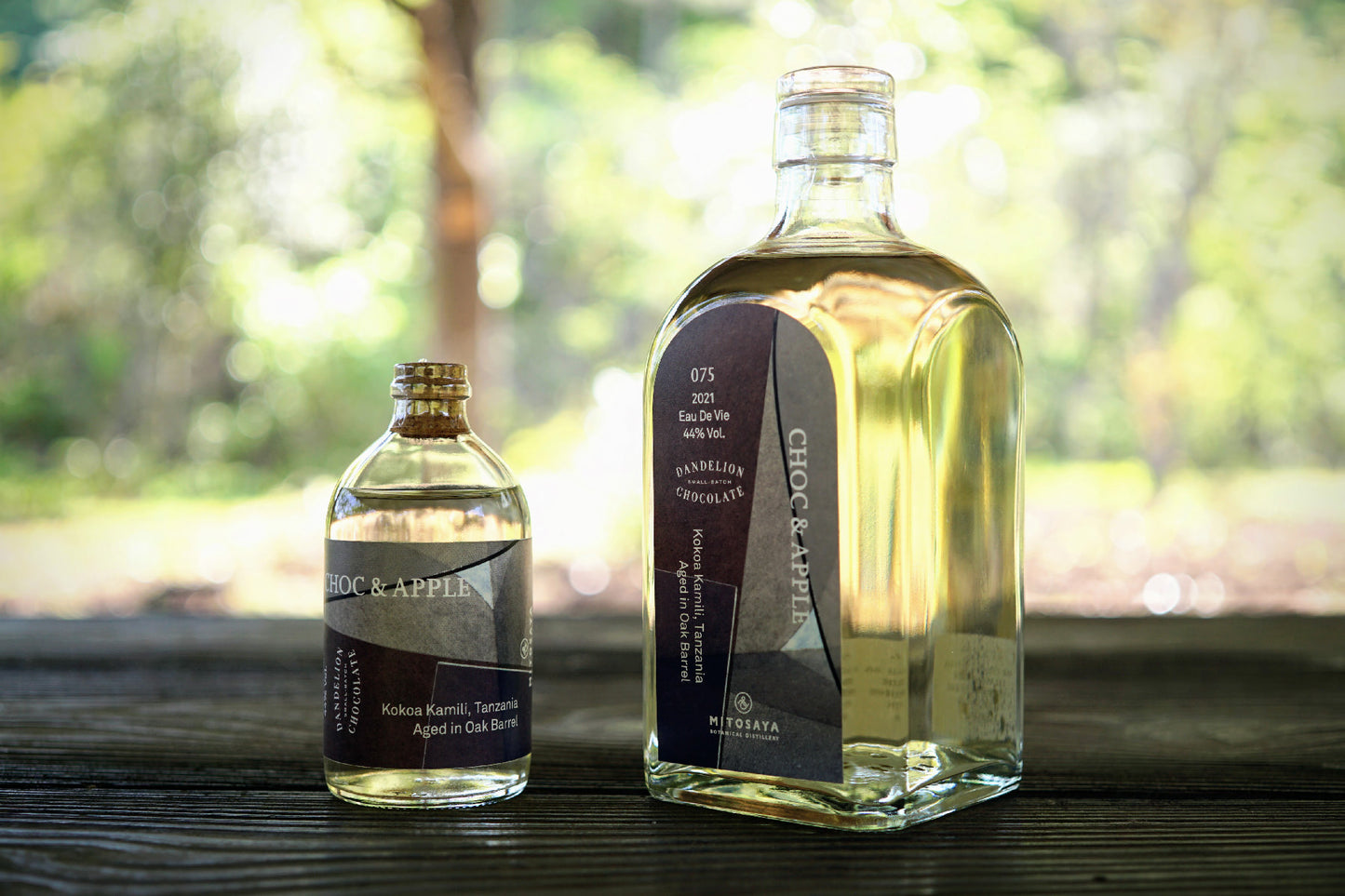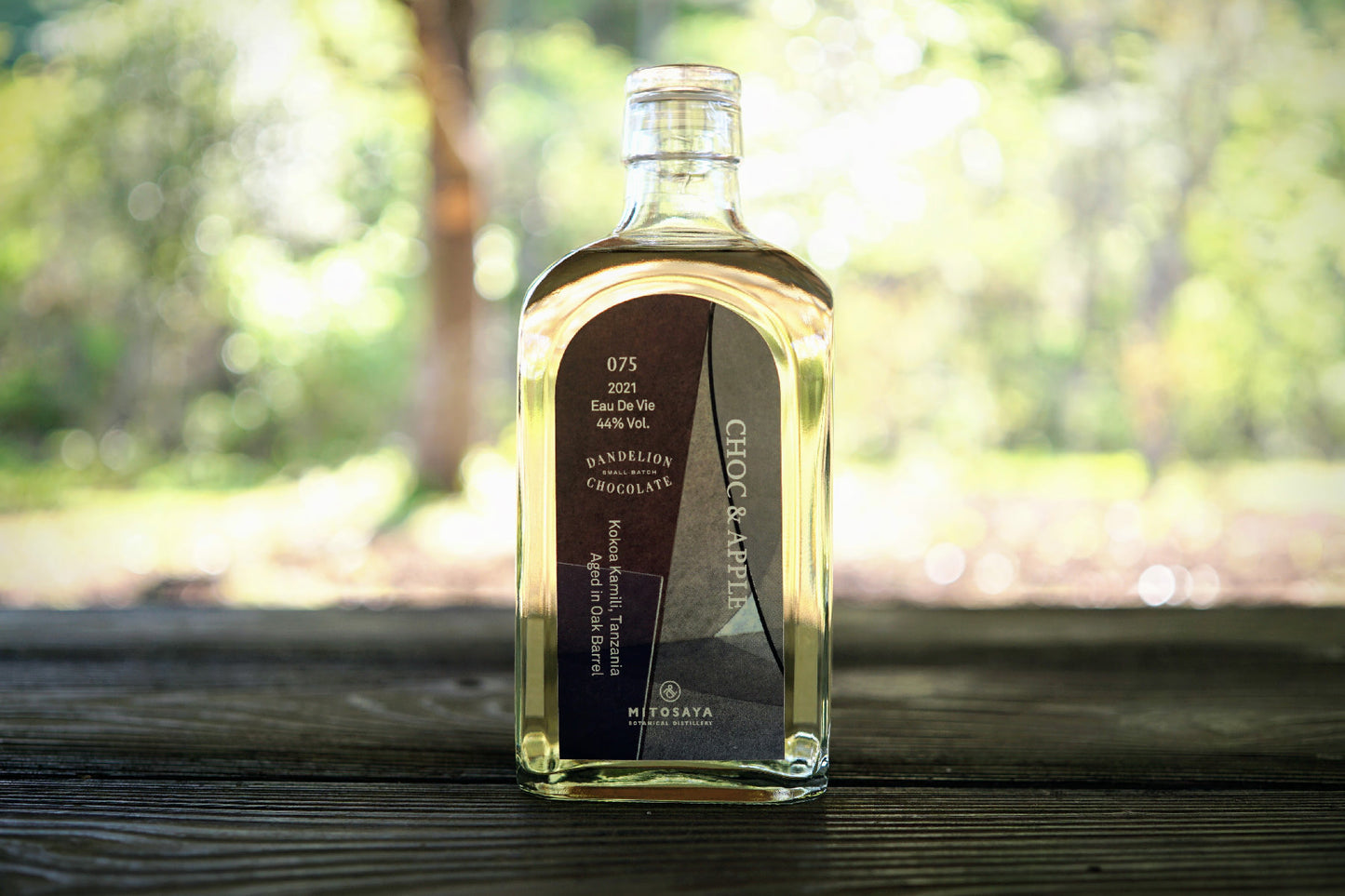 ---
mitosaya薬草園蒸留所
〒298-0216
千葉県夷隅郡大多喜町大多喜486
e-mail. cs@mitosaya.com
tel. 0470 64 6041
mitosaya botanical distillery
486 Otaki, Otaki-machi, Isumi-gun, Chiba 298-0216 Japan
e-mail. cs@mitosaya.com
tel. +81(0)470 64 6041