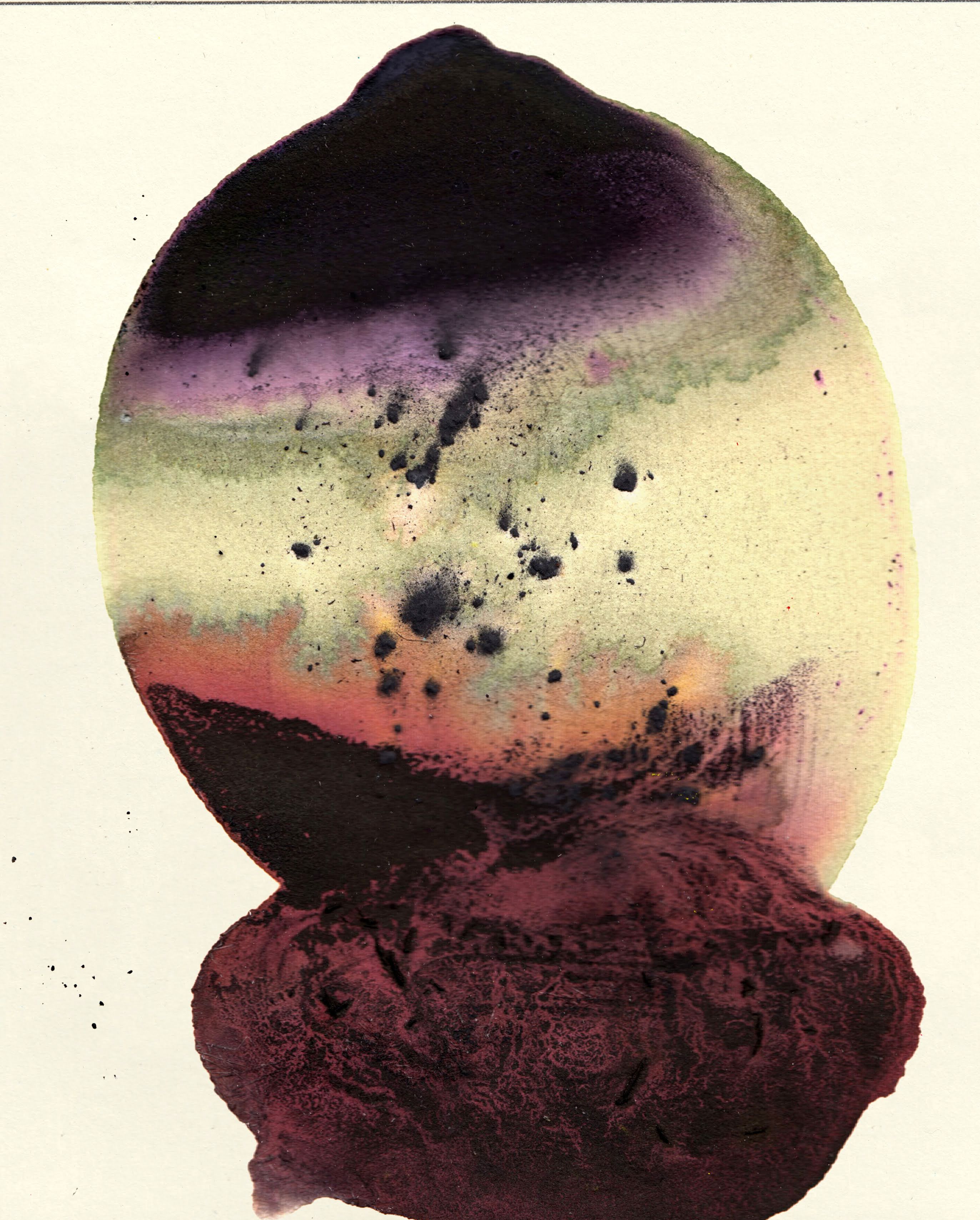 063 PRUNE NOUVEAU
Shinshu Saku Sunprune
42.0% vol
100ml ¥2,420 Out of Stock
500ml ¥10,120 Out of Stock
長野県佐久地域の桜井農園で、昨年の秋に採れた有機サンプルーンで作ったフレッシュなブランデーです。サンプルーン発祥の地といわれる長野県佐久市は年間の降雨量が少なく、冷涼な気候であることから、病害虫が少ないそうです。
小ぶりの楕円形、濃い紫色の実に果粉で覆われた果皮が特徴的です。口に入れると柔らかい果実で甘さと酸味のバランスもいい。そのまま食べてしまいたいところをこらえて、新導入の500Lのアンフォラに入れ、天然酵母でしっかり発酵させた後に蒸留しました。
英語でPruneというとドライにしたプラムを指すことが多く、またフランスでは「Vieille Prune」と呼ばれる、プラムを長期熟成したブランデーの呼称もあります。
それに対して、収穫したばかりのプルーンをアンフォラで醸造、蒸留後はグラスバルーンでの熟成と、フレッシュなプルーンをそのまま透明の液体にしたような私達のオー・ド・ヴィを、PRUNE NOUVEAUと名付けました。
プルーンを純化した香りと味わいは、まさに飲むフルーツ。チョコレートやあんことの相性もいいものです。
品目:ブランデー
内容量:100ml/500ml
原材料:サンプルーン(長野県産)、水
アルコール度数:42%
Artwork by Jason Logan
This is a fresh brandy made from organic sampleons picked last fall at Sakurai Farm in the Saku region of Nagano Prefecture. The city of Saku, Nagano Prefecture, which is said to be the birthplace of the sample pea, has little rainfall and a cool climate, so there are few pests and diseases.
It is characterized by its small, oval shape, dark purple fruit, and a skin covered with fruit powder. The fruit is soft in the mouth and has a good balance of sweetness and sourness. I was tempted to eat the fruit as it was, but instead I put it in a newly introduced 500L amphora, fermented it thoroughly with natural yeast, and then distilled it.
In English, the word "prune" often refers to dried plums, and in France, there is a name for brandy made from plums that have been aged for a long time, called "Vieille Prune.
In contrast, our eau-de-vie is brewed from freshly harvested prunes in amphorae, and after distillation, it is aged in glass balloons, and we have named our eau-de-vie PRUNE NOUVEAU, as if it were a clear liquid made from fresh prunes.
The aroma and taste of purified prunes is just like drinking fruit. It is also a good match for chocolate and bean paste.
Brand name: Brandy
Contents: 100ml / 500ml
Ingredients: Sampleon (from Nagano Prefecture), water
Alcohol content: 42%.
Artwork by Jason Logan
Purchase quantity is limited to two items per product, per size.
Regular price
Sale price
¥2,420
Unit price
per
In Stock
Out of Stock
View full details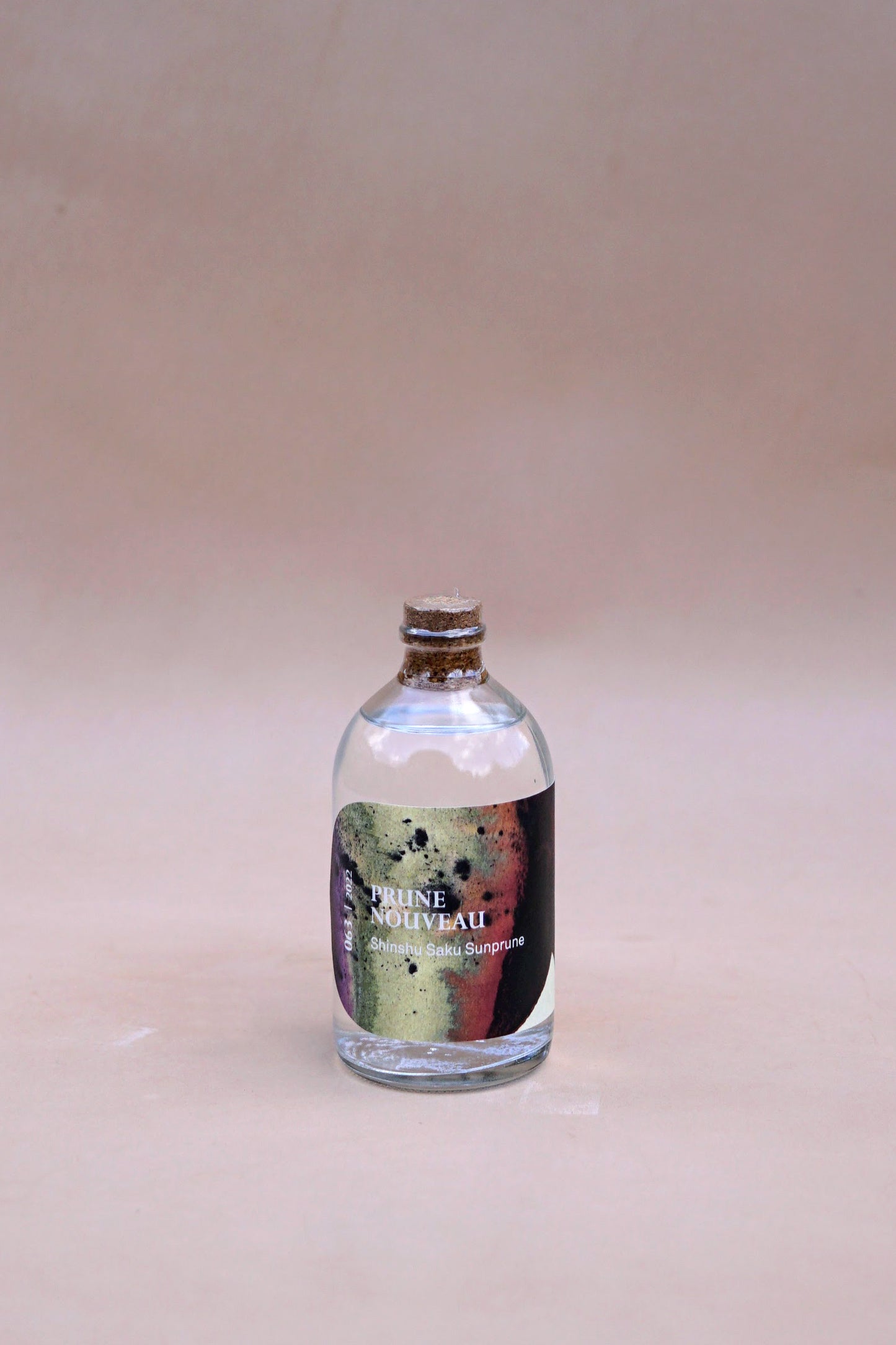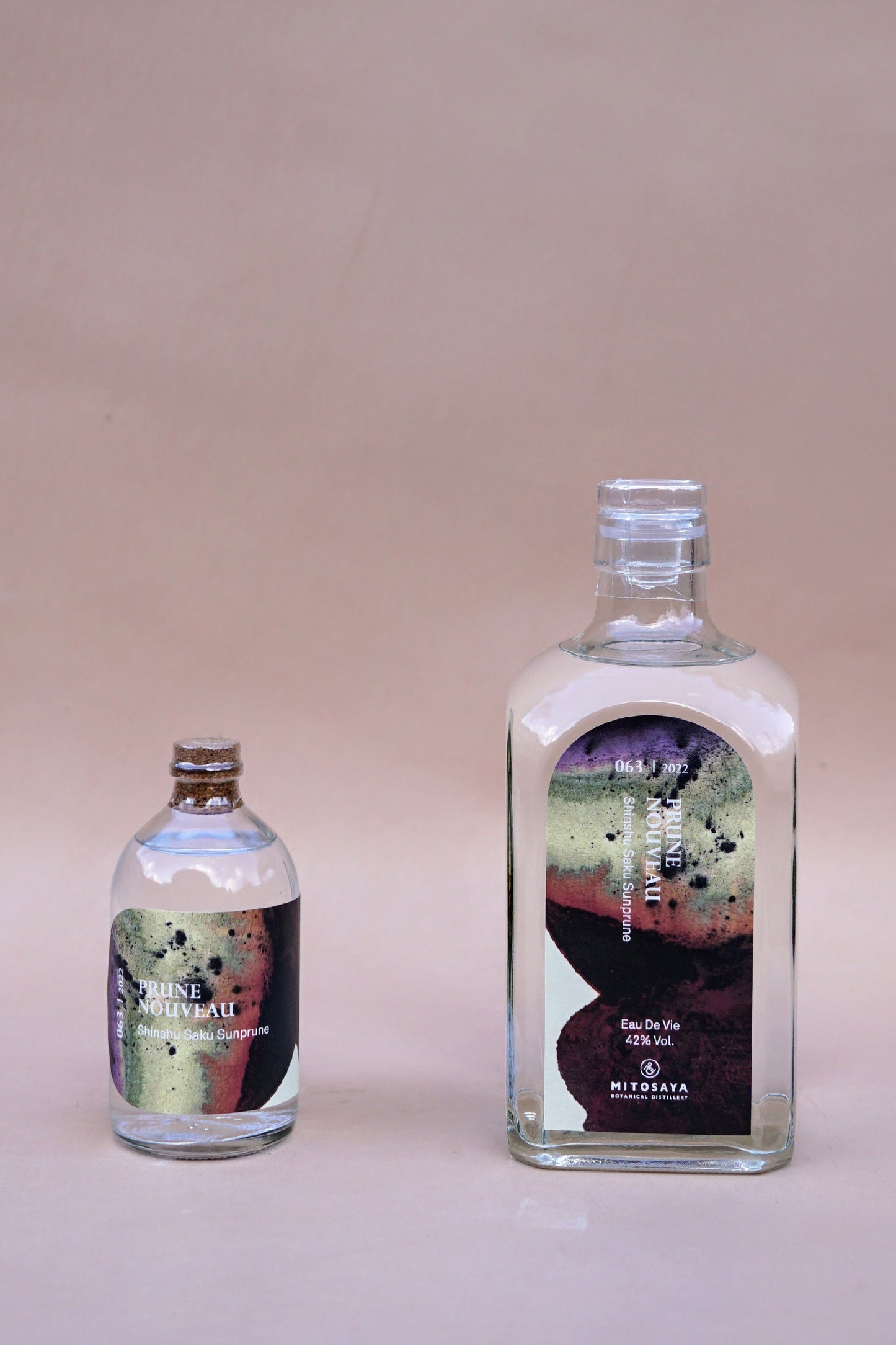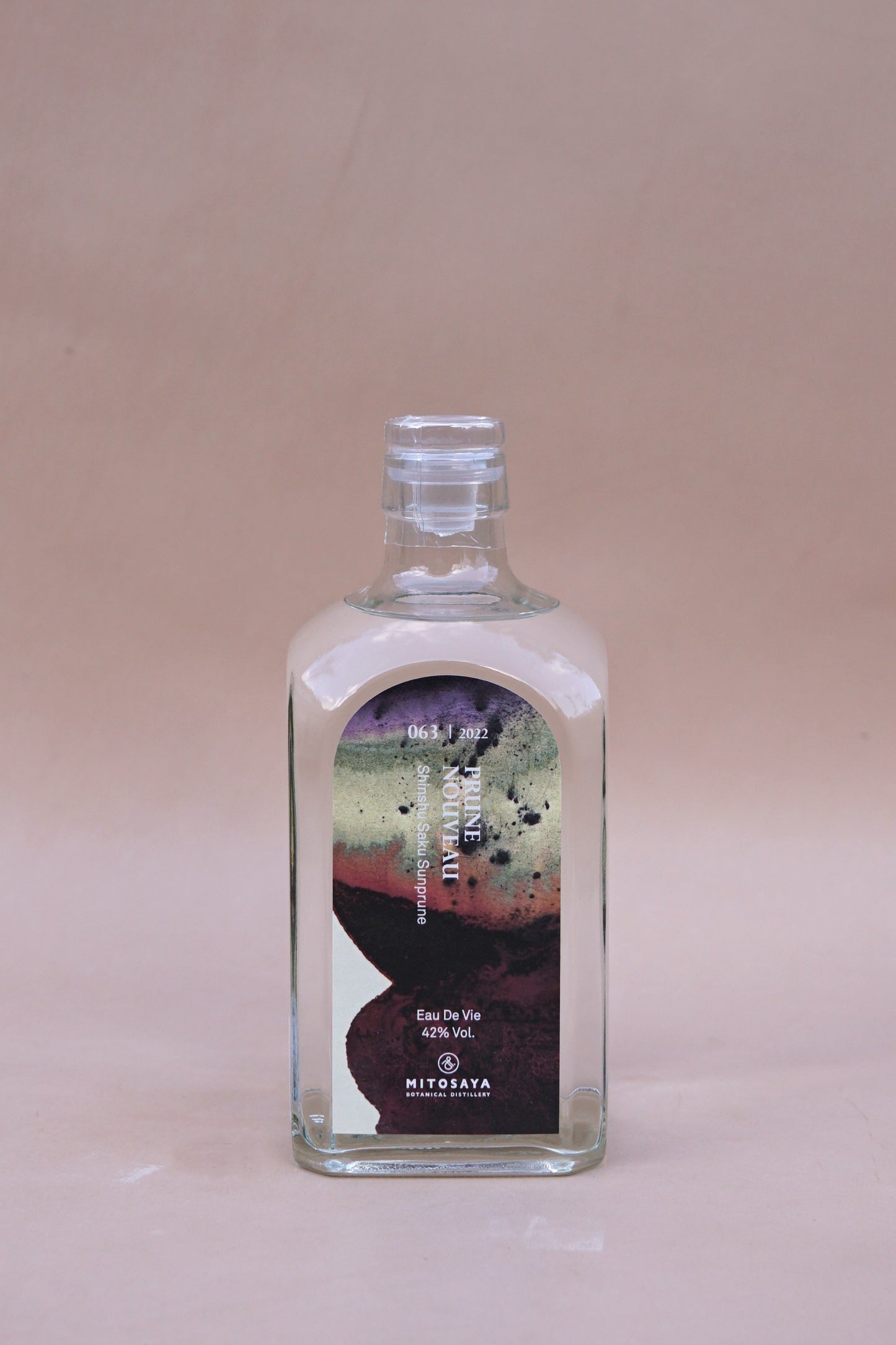 ---
mitosaya薬草園蒸留所
〒298-0216
千葉県夷隅郡大多喜町大多喜486
e-mail. cs@mitosaya.com
tel. 0470 64 6041
mitosaya botanical distillery
486 Otaki, Otaki-machi, Isumi-gun, Chiba 298-0216 Japan
e-mail. cs@mitosaya.com
tel. +81(0)470 64 6041