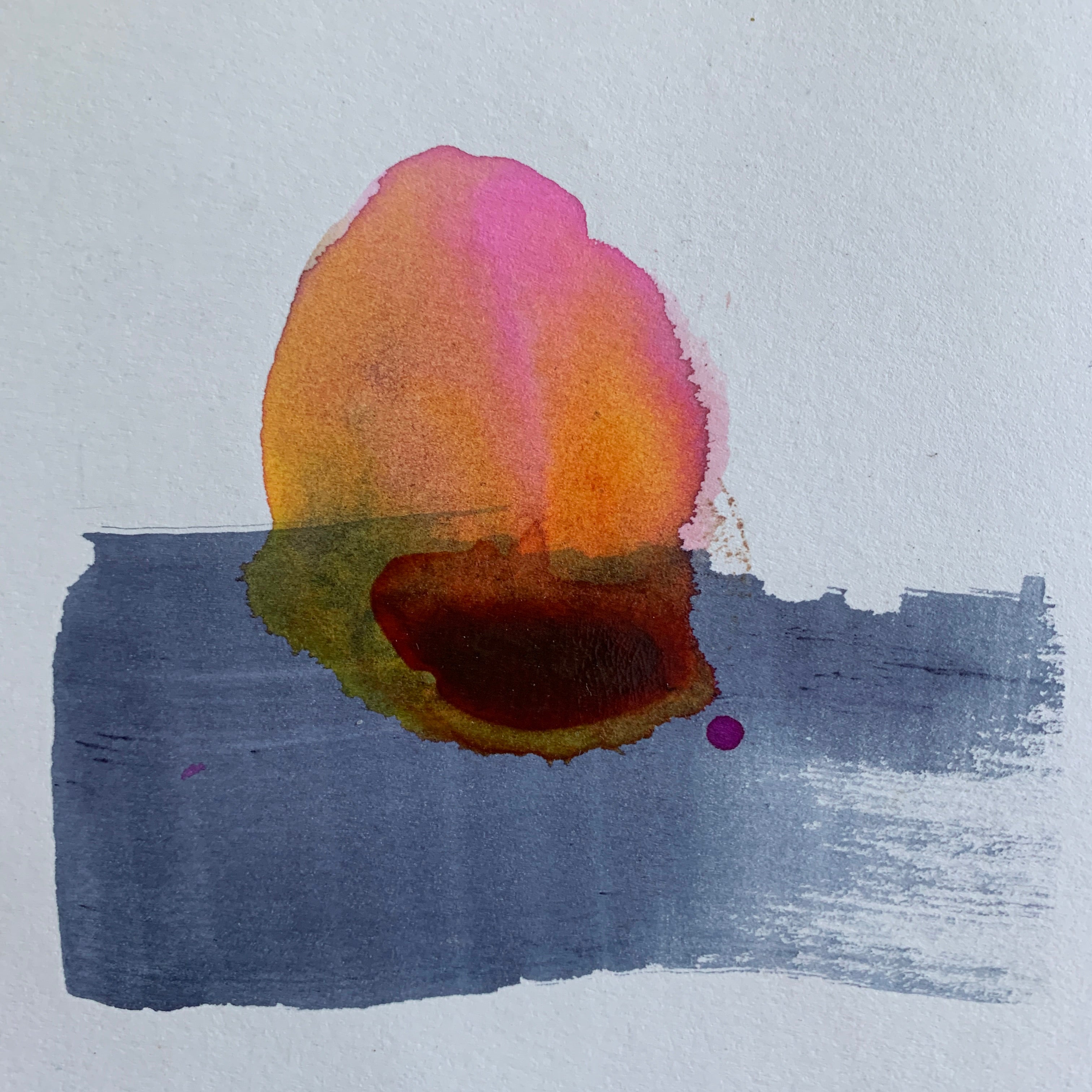 024 KIRSCHWASSER
Various Cherries from Nanyo Yamagata
42.0% vol
100ml ¥2,750 Out of Stock
500ml ¥11,000 Out of Stock
11/20(日)10:00〜販売開始
山形県南陽市産の佐藤錦、紅秀峰、ナポレオン、絢のひとみみ 紅きらり、大将錦、6種のさくらんぼを使ったふくよかな香りのキルシュワッサー(チェリー・ブランデー)です。
山形県南陽市を訪れたわたしたちは、この地がぶどうだけでなく、さくらんぼ、りんご、ラ・フランスなど多くの果物を栽培するフルーツ王国だということを知りました。
30年以上前からこの土地の農家が集まり、組織している農事組合法人、山形おきたま産直センターと出会い、収穫期の最後のさくらんぼを分けてもらいました。
届いたのは142キロのさくらんぼ。潰れないように小分けしてくれた箱が背の高さほど。これだけの量を目にすることはなかなかありません。欧米のチェリーとは異なるさくらんぼの軽やかな香りもこれだけ集まると濃厚です。
すべてをタンクに入れて軽く撹拌。ゆっくりと発酵させた後に蒸留。
ステンレスタンクで3ヶ月の熟成を経て出来上がった、日本のさくらんぼらしい、華やかで深みのある味わいのキルシュワッサーです。
毎回出来上がるのはごく僅かな量ですが、手で包み込めるような小ぶりなグラスで、ぜひ香りとともにお楽しみください。Black Forest cakeにももちろん欠かせないものです。
品目:ブランデー
原材料:さくらんぼ(佐藤錦、紅秀峰、ナポレオン、絢のひとみみ 紅きらり、大将錦)
アルコール度数:42%
容量:100ml / 500ml
Artwork by Jason Logan
お一人様あたり1商品(1サイズ)につき2点まで。
20 November (Sun.) 10:00 - on sale
This Kirschwasser (cherry brandy) has a rich aroma and is made from six varieties of cherries from Nanyo City, Yamagata Prefecture: Sato Nishiki, Beni Kirari, Daisho Nishiki, and Napoleon. When we visited Nanyo City in Yamagata Prefecture, we learned that it is a fruit kingdom, growing not only grapes but also cherries, apples, La France, and many other fruits. We met the Yamagata Okitama Center, an agricultural cooperative that has been organized by farmers in the area for more than 30 years, and were asked to share the last cherries of the harvest season.
We received 142 kilograms of cherries. The box was about as tall as I was, and they had divided it into smaller boxes so that it would not be crushed. It is not often that one sees such a large quantity. The light aroma of cherries, which is different from cherries in Europe and the United States, is also intense when gathered in such large quantities. Everything is placed in a tank and lightly stirred. After three months of aging, the result is a gorgeous, deep distillate that is typical of Japanese cherries.
It is a must for Black Forest cake.
Item: Brandy
Ingredients: Cherries (Sato Nishiki, Beni Shuho, Napoleon, Aya no Hitomi Beni Kirari, Taisho Nishiki)
Alcohol percentage: 42%
Volume: 100ml / 500ml
Artwork by Jason Logan
Purchase quantity is limited to two items per product, per size.
Regular price
Sale price
¥2,750
Unit price
per
In Stock
Out of Stock
View full details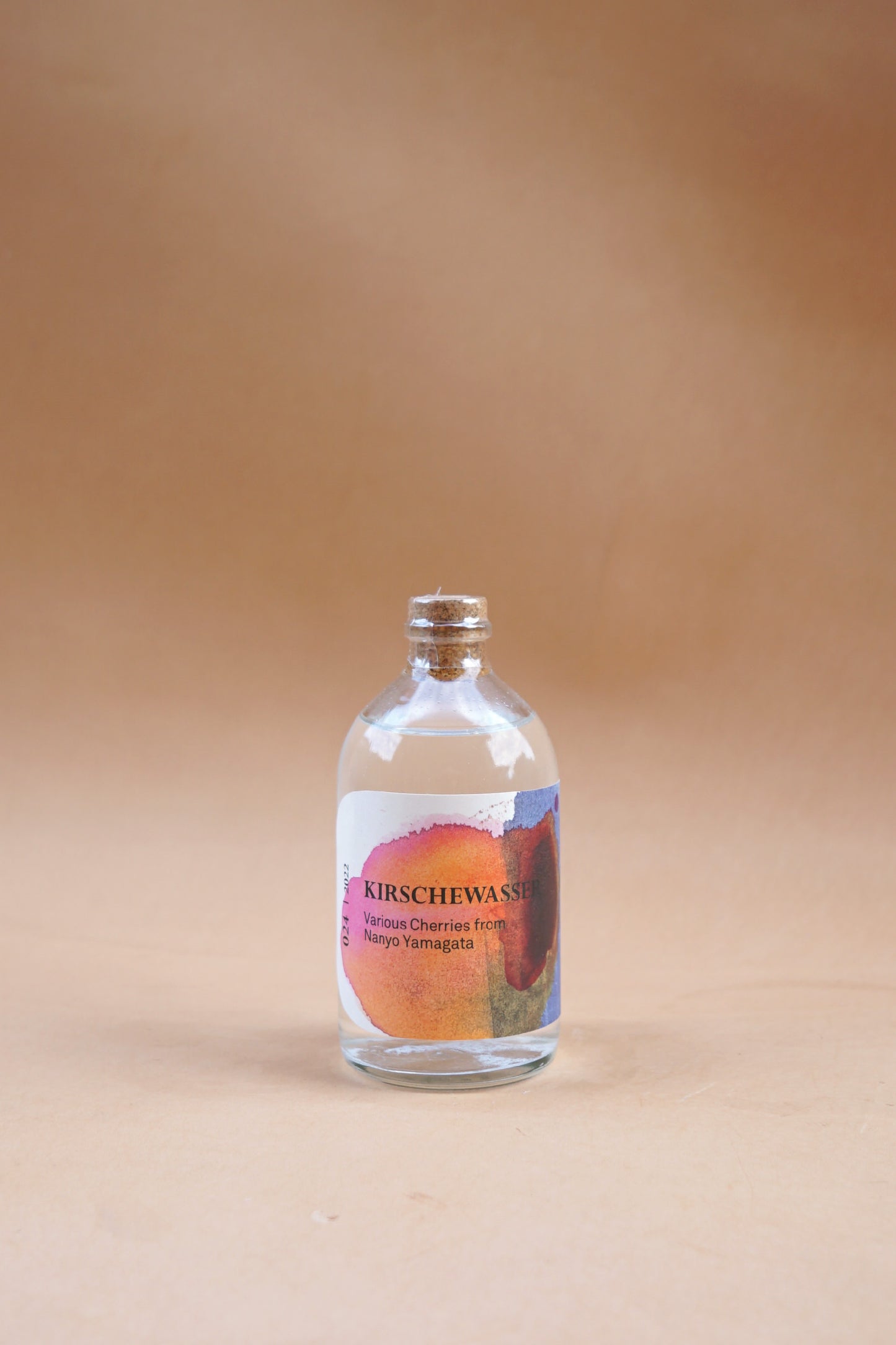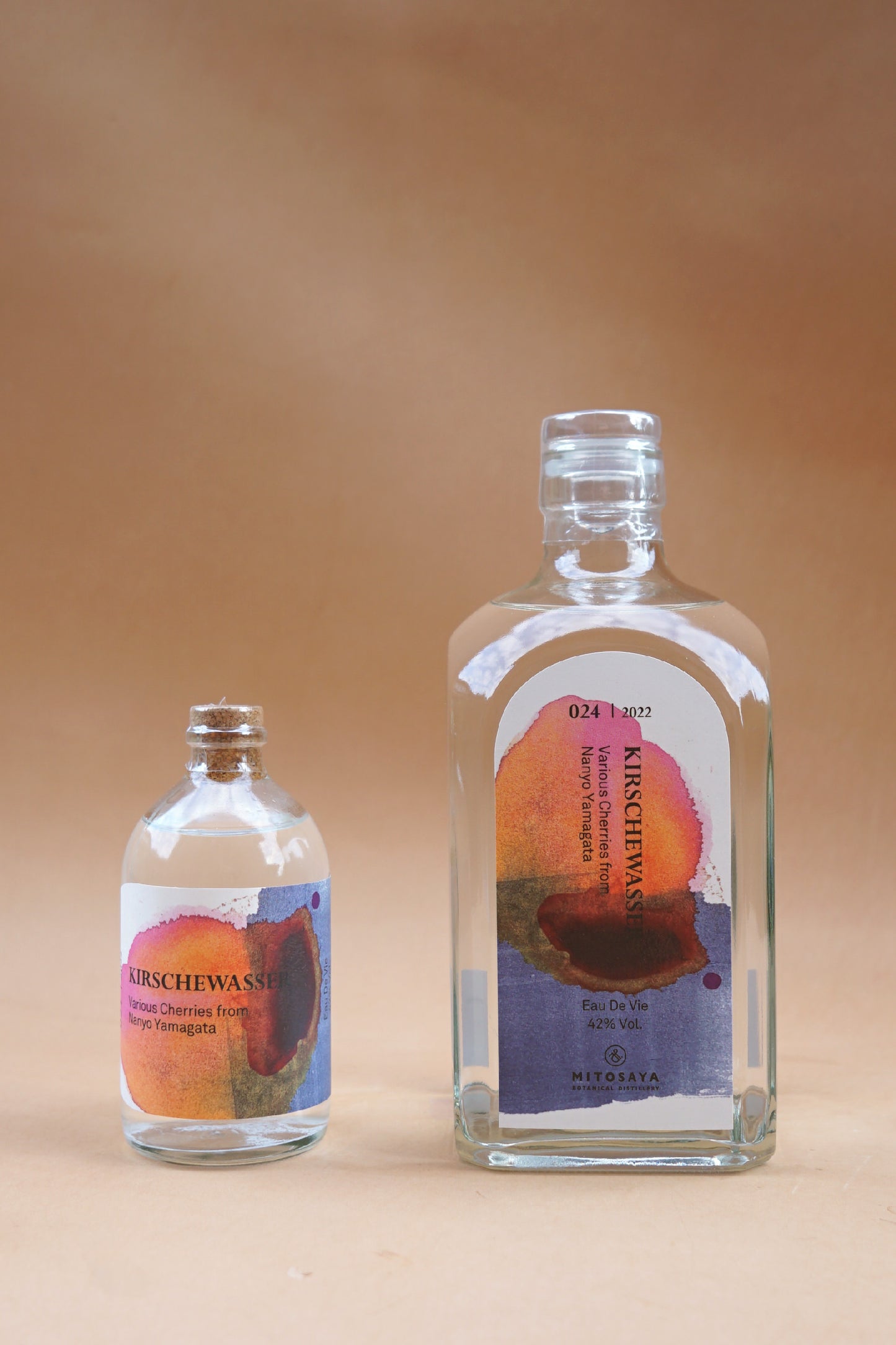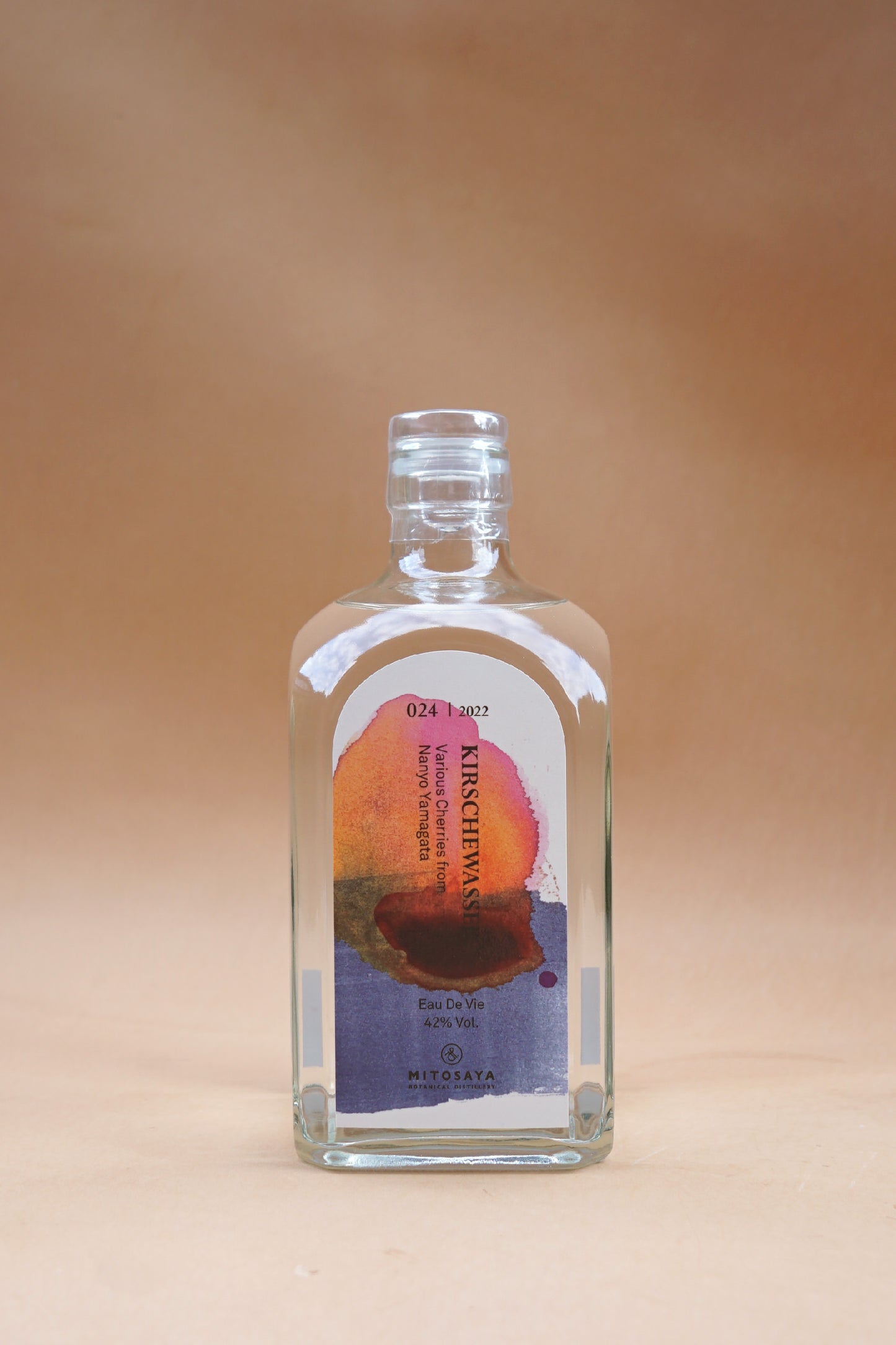 ---
mitosaya薬草園蒸留所
〒298-0216
千葉県夷隅郡大多喜町大多喜486
e-mail. cs@mitosaya.com
tel. 0470 64 6041
mitosaya botanical distillery
486 Otaki, Otaki-machi, Isumi-gun, Chiba 298-0216 Japan
e-mail. cs@mitosaya.com
tel. +81(0)470 64 6041