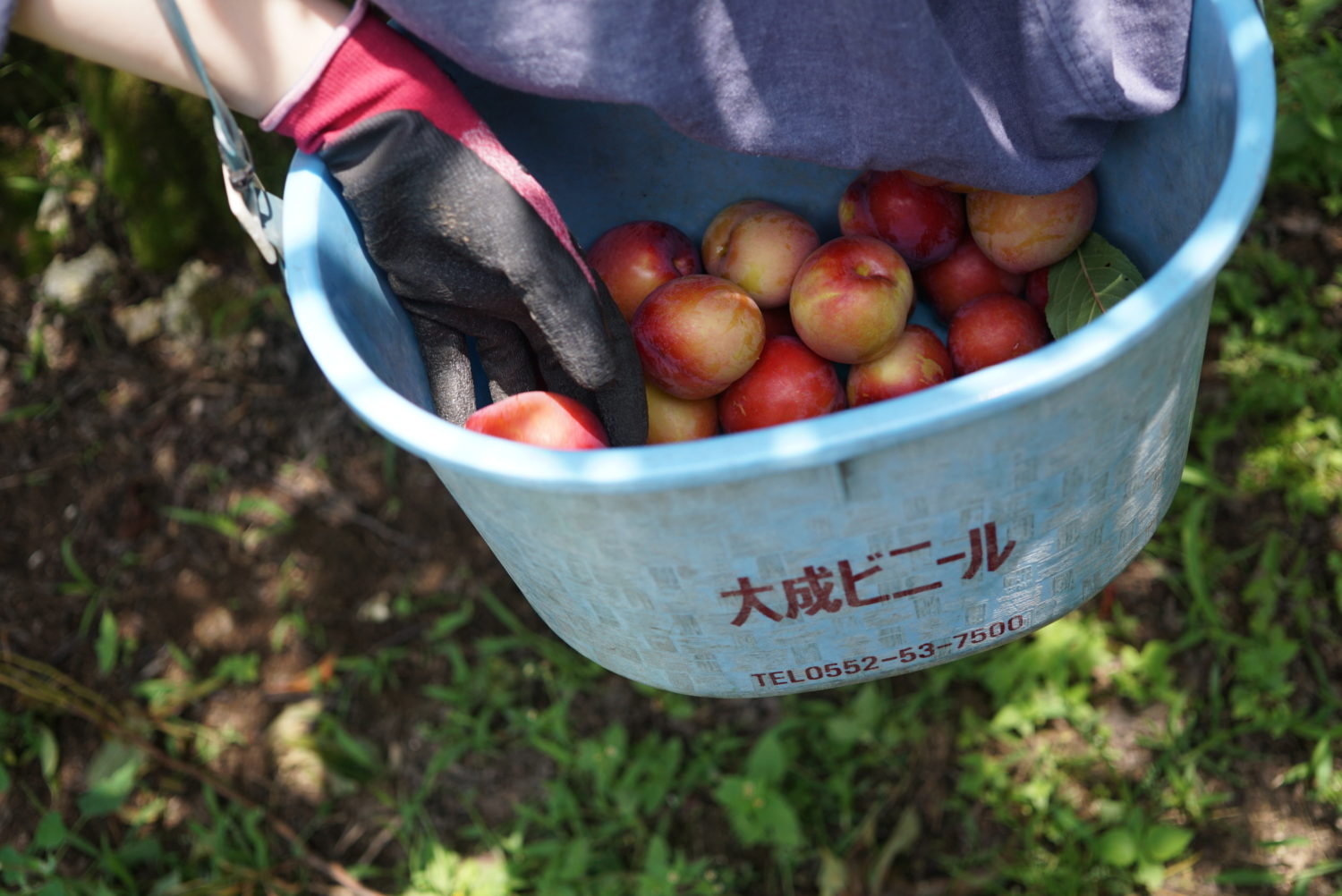 017-21 SUMOMO PLUM
Tree-ripe Oishi Wase from Yamanashi
41.0% vol
100ml ¥2,420 Out of Stock
500ml ¥10,120 Out of Stock
毎年恒例の甲府盆地、フルーツラインのほど近くで育った完熟のすももを自分たちで収穫し仕込んだ、すもも100%のフルーツブランデーです。
今年は6月最後の金曜日に収穫隊を結成。Farming Fridayチーム、新潟や山梨からも助っ人が来てくれて総勢8名。標高約500mの風の抜けるなだらかな斜面に植えられた水地さんのすももの木は樹齢は約40年、大石早生はソルダムに近く、実の大きさが特徴の品種ですが、一方で完熟すると非常に柔らかくなり輸送に向かないことから、完熟前に出荷されることが多いそうです。
通常の出荷が終了した後に残った、はちきれそうな大ぶり&完熟の実を、脚立に乗り一つ一つ手でもいでいきます。全員の頑張りによって約500キロのすももを収穫することができました。
産毛のついた表皮にはいかにも酵母が付いていて、やさしく潰した後、天然酵母で仕込みます。
数日のゆっくりした動きの後、旺盛な発酵がはじまります。酢酸エチルや硫黄臭が現れては消えていく不思議。泡立つような発酵が数日続いた後、徐々に落ち着きながら液面に浮かんだ粕が沈みはじめるとほぼ糖を食べ切ったサイン。約3週間の醸造を経て丁寧に蒸留しました。
3ヶ月のステンレスタンクでの熟成の後、加えたのは度数調整の水のみ。ピュアで濃厚なプラムのブランデーです。
帰りの中央高速を走るバンの中に漂っていた、ムンムンな香りを感じてもらえたらうれしい。
品目:ブランデー
原材料:大石早生(山梨県産)、水(岩手県釜石産)
アルコール度数:41%
内容量:100ml / 500ml
Drawing : Ryota Nishimoto
お一人様あたり1商品(1サイズ)につき2点まで。
This is an annual fruit brandy made from 100% plums, harvested and brewed by ourselves from ripe plums grown near the Fruit Line in the Kofu Basin.
This year, we formed a harvesting team on the last Friday in June, the Farming Friday team, with helpers from Niigata and Yamanashi, for a total of 8 people. Mr. Mizuchi's plum trees, planted on a gentle slope at an elevation of about 500 meters, are about 40 years old. Oishi's plums are similar to Sordam and are characterized by their large fruit size, but they are often shipped before they are fully ripe because they become very soft when fully ripe and are not suitable for transportation.
After the regular shipment was finished, we picked up the remaining large and fully ripe fruits by hand one by one on a stepladder. Thanks to everyone's hard work, we were able to harvest about 500 kg of plums.
The hairy epidermis is covered with yeast, which is gently crushed and then brewed with natural yeast.
After a few days of slow movement, vigorous fermentation begins. The strange smell of ethyl acetate and sulfur appears and disappears. After a few days of bubbling fermentation, it gradually settles down and the lees floating on the surface of the liquid begin to sink, a sign that the sugar has almost been eaten up. After about three weeks of brewing, the wine was carefully distilled.
After three months of aging in stainless steel tanks, only water was added to adjust the alcohol content. It is a pure and rich plum brandy.
I would be happy if you could feel the munchy aroma wafting in the van on the way home on the Chuo highway.
Item: Brandy
Ingredients: Early Oishi grapes (from Yamanashi Prefecture), water (from Kamaishi, Iwate Prefecture)
Alcohol content: 41%.
Contents : 100ml / 500ml
Drawing : Ryota Nishimoto
Regular price
Sale price
¥2,420
Unit price
per
In Stock
Out of Stock
View full details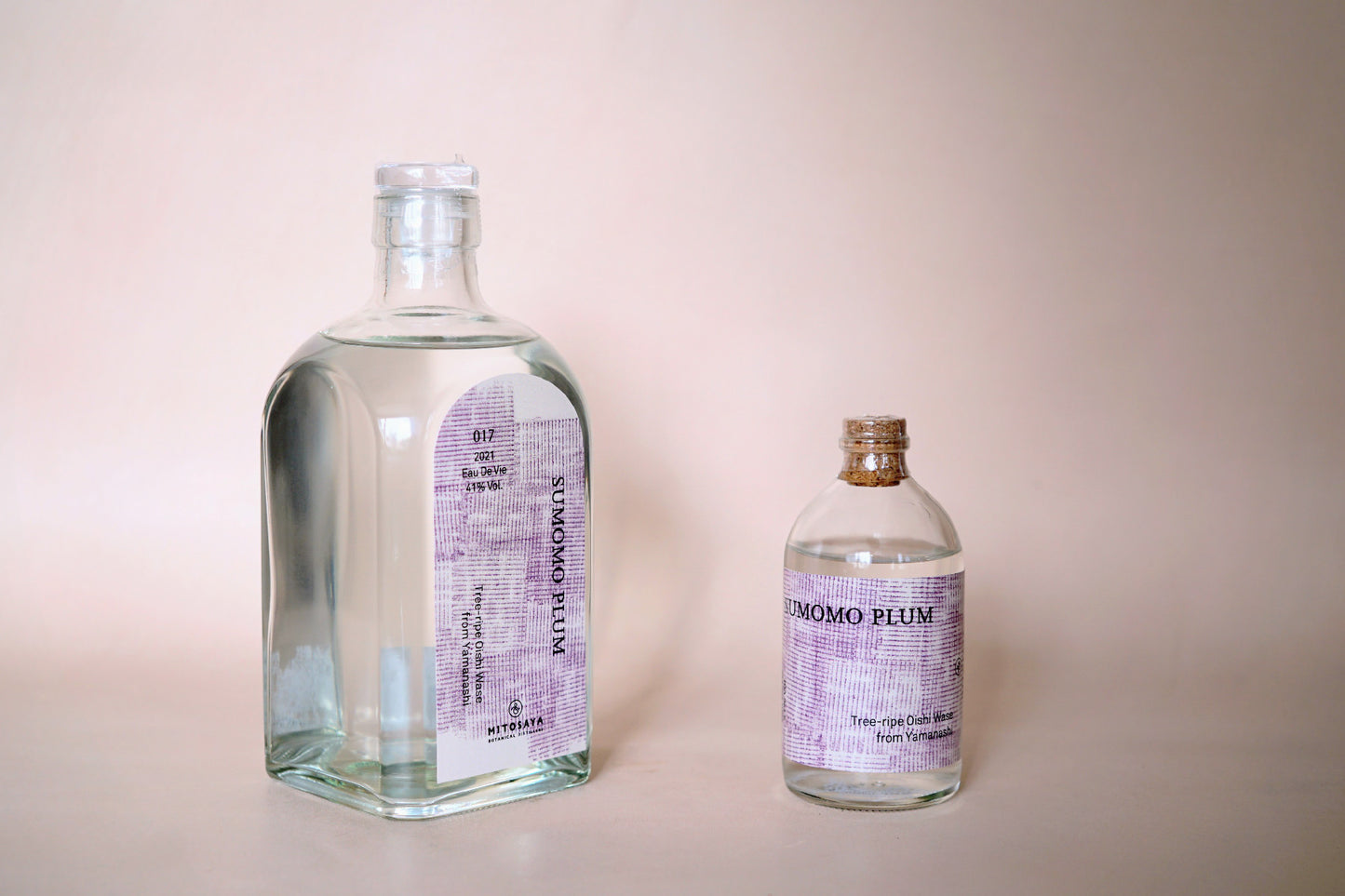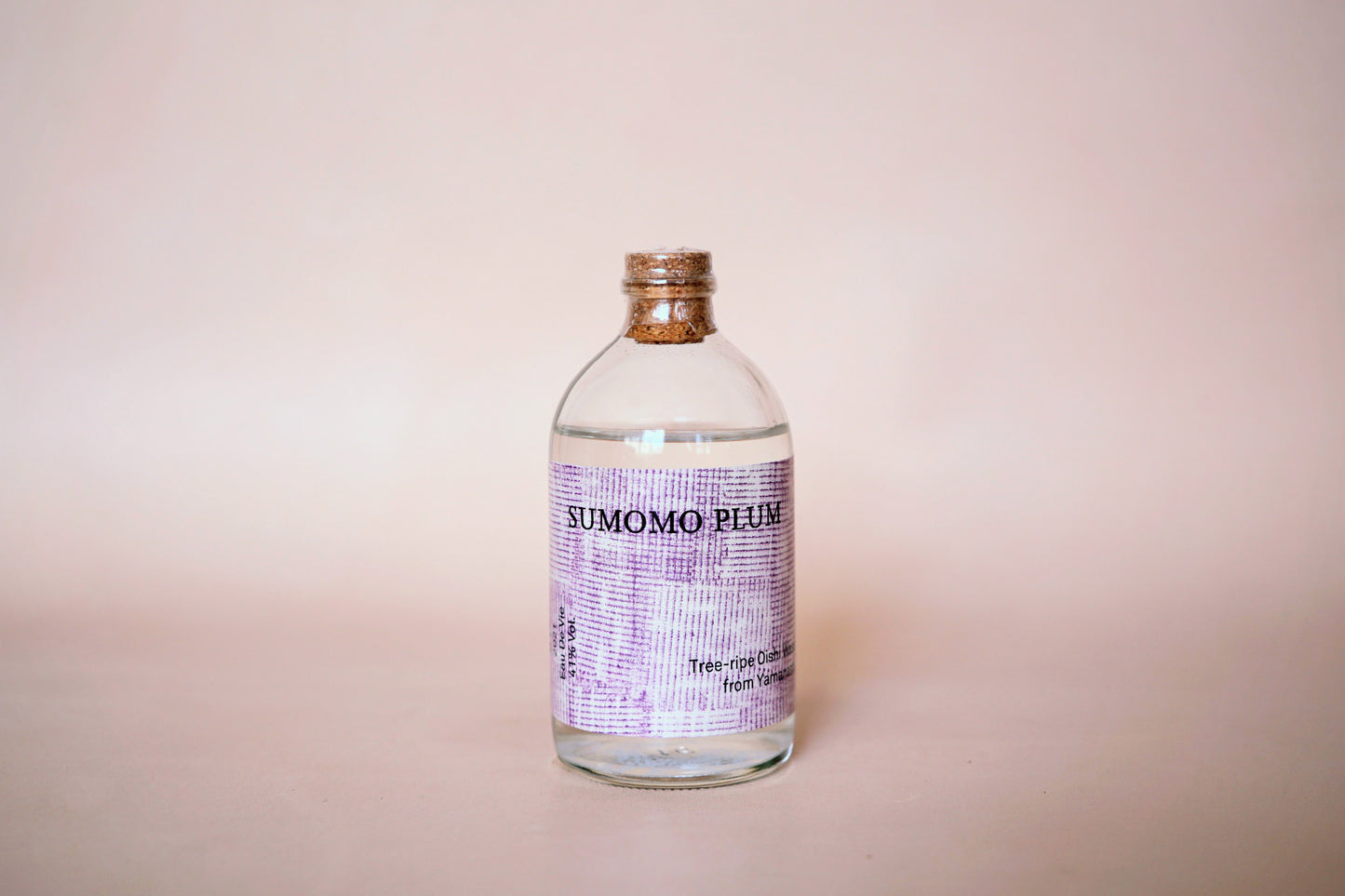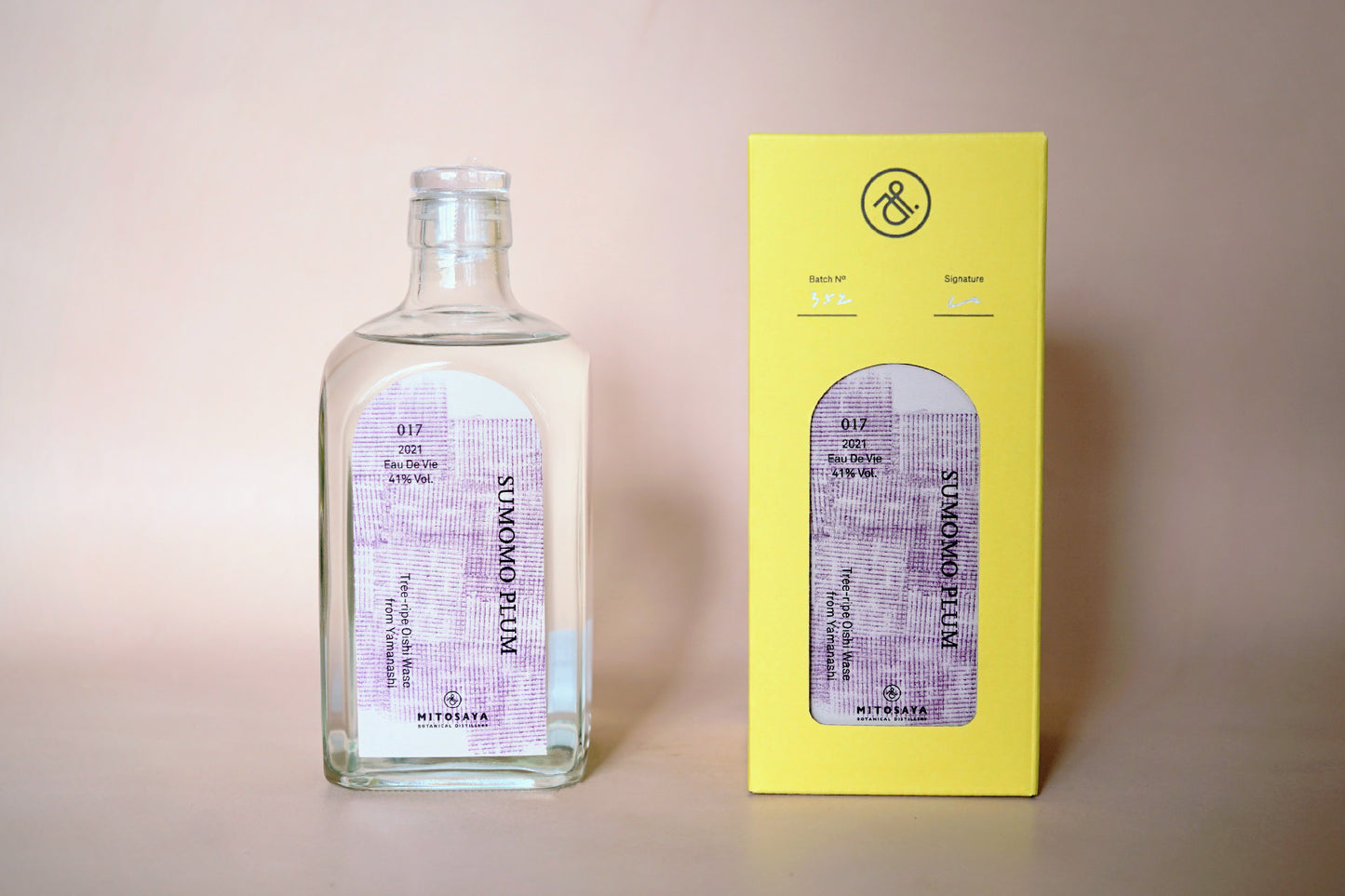 ---
mitosaya薬草園蒸留所
〒298-0216
千葉県夷隅郡大多喜町大多喜486
e-mail. cs@mitosaya.com
tel. 0470 64 6041
mitosaya botanical distillery
486 Otaki, Otaki-machi, Isumi-gun, Chiba 298-0216 Japan
e-mail. cs@mitosaya.com
tel. +81(0)470 64 6041