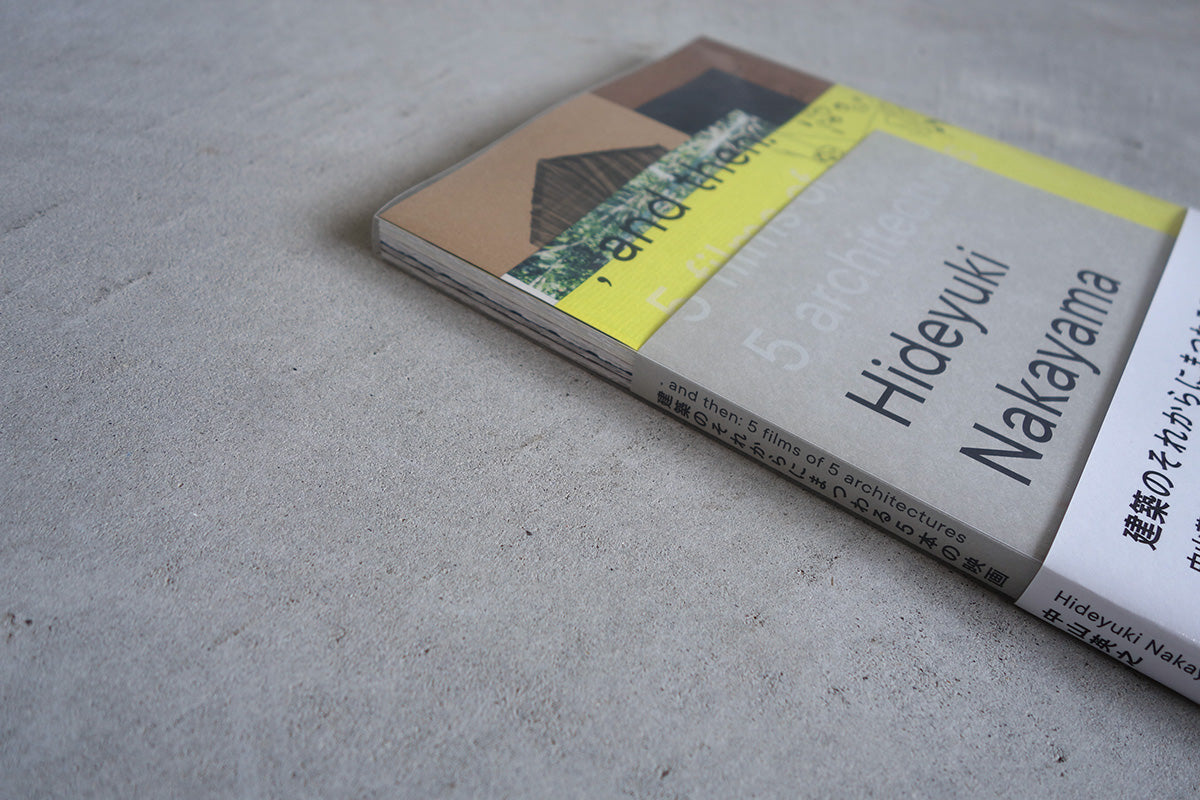 建築のそれからにまつわる5本の映画  , and then: 5 films of 5 architectures
Hideyuki Nakayama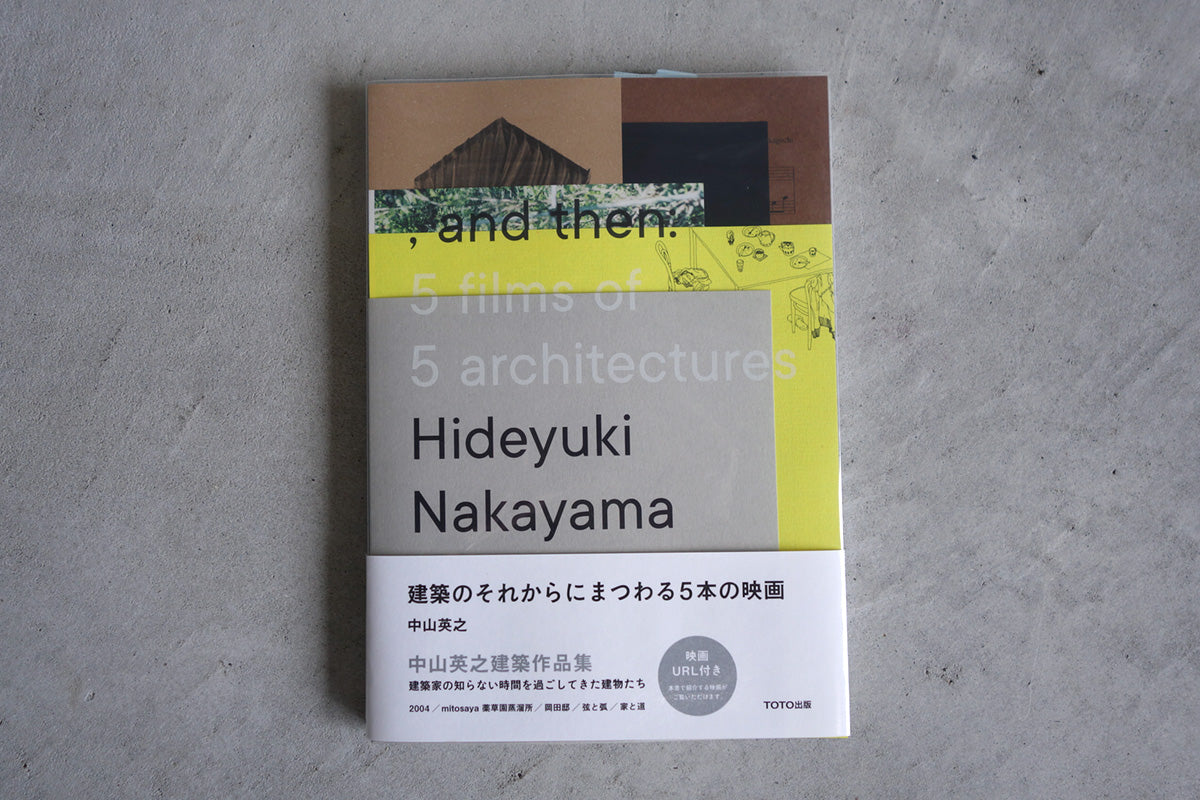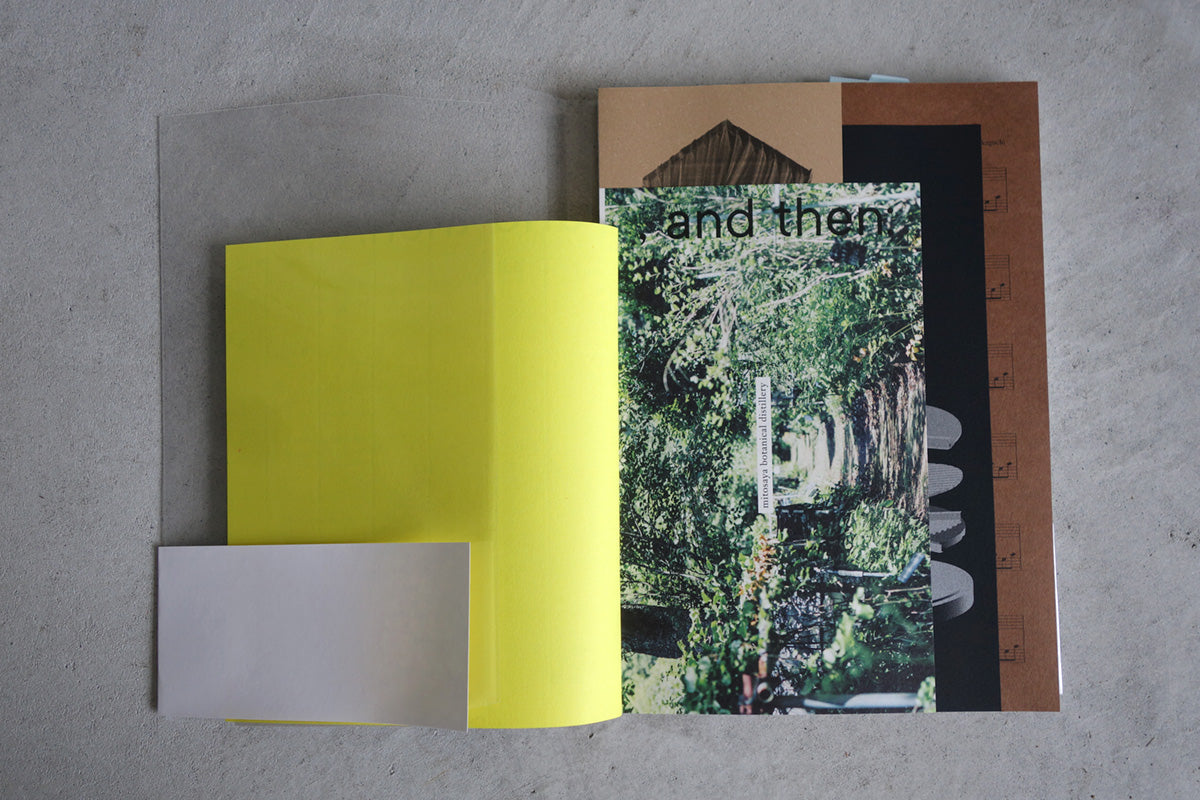 2019年にTOTO ギャラリー間で開催された、「中山英之展 , and then」に合わせて発行された、建築家 中山英之設計の5つの建物が辿った、建築のそれから/, and thenの時間を捉えた5つ映像の映画パンフレットのような建築作品集。「2004」「mitosaya 薬草園蒸留所」「O邸」「弦と弧」「家と道」の5つの建物を収録。
「mitosaya 薬草園蒸留所」の項では、「蒸留所の5つのドア」と題した江口のコラムの他、蒸留所ができるまでを建築家の目線で解説する4ページ、各部屋の写真や設計図面など蒸留所を建築的に読み解く構成になっています。
また、展覧会では、2018年冬から翌春まで、頭にGoProをつけて撮った、mitosayaの日々の製造工程を追った映像を上映しました。映像作品の上映ページのURLが記されており、いつでもこの映像をご覧いただけます。
発行:TOTO出版
発行年月:2019年5月
サイズ:B5判(182×257mm)
フォーマット:ソフトカバー
ページ:170ページ
和英併記
ISBN:978-4-88706-381-5
著者:中山英之
デザイン:大島依提亜
編集協力:江口宏志、中山英之建築設計事務所(三島香子、松本巨志)
Published in conjunction with the "Hideyuki Nakayama Exhibition , and then" held at TOTO Gallery Ma in 2019, this is a collection of architectural works like a movie pamphlet with five images that capture the time of architecture then/, and then, traced by five buildings designed by architect Hideyuki Nakayama. It includes five buildings: "2004," "mitosaya Yakusoen Distillery," "O Residence," "Strings and Arcs," and "House and Road.
In the section on "mitosaya Yakusoen Distillery," there is a column by Eguchi titled "Five Doors of the Distillery," as well as four pages explaining the process of building the distillery from an architect's point of view, photos of each room, and design drawings.
The exhibition also featured a video filmed with a GoPro on my head from the winter of 2018 to the following spring, following the daily production process of mitosaya. The URL of the page showing the video work is marked, and you can view this video at any time.
Publisher: TOTO Publishing
Publication date: May, 2019
Size: B5 size (182 x 257 mm)
Format:Softcover
Pages:170 pages
both Japanese and English
ISBN:978-4-88706-381-5
Author: Hideyuki Nakayama
Design: Idea Oshima
Editorial cooperation: Hiroshi Eguchi, Hideyuki Nakayama Architectural Design Office (Kyoko Mishima, Oshi Matsumoto)
Regular price
Sale price
¥3,630
Unit price
per
In Stock
Out of Stock
View full details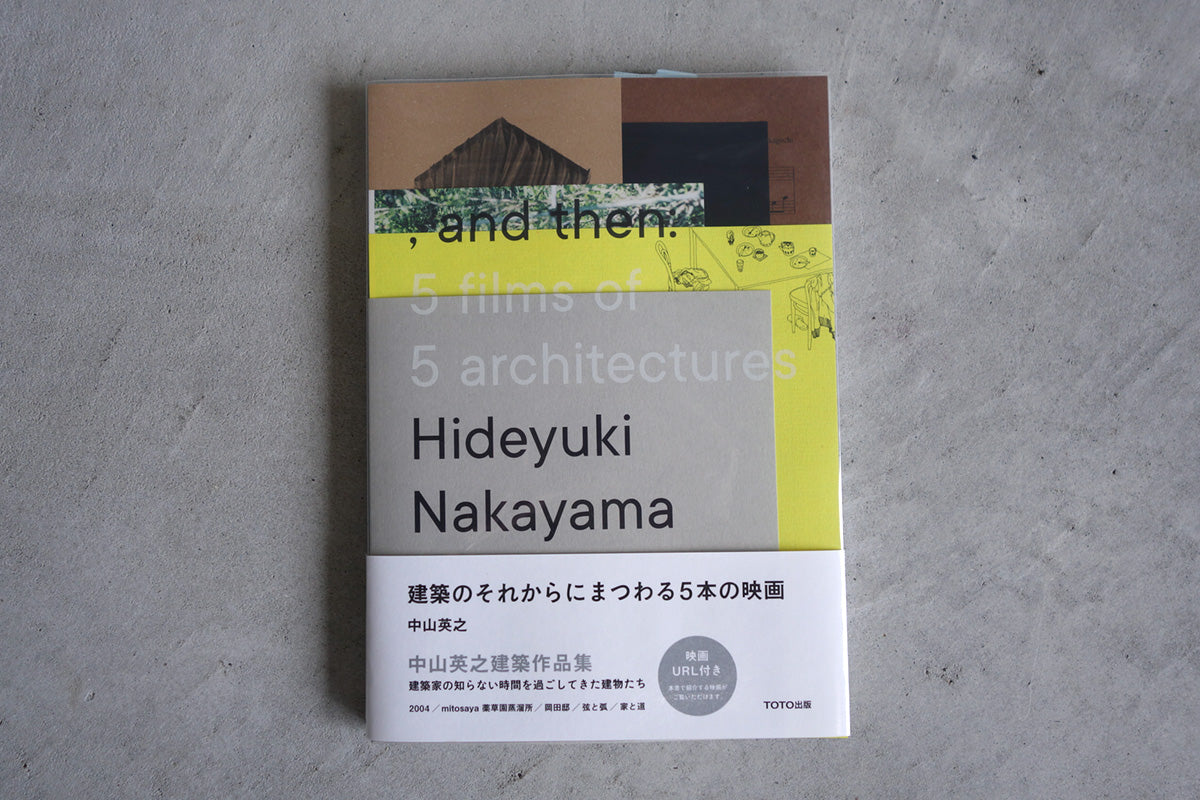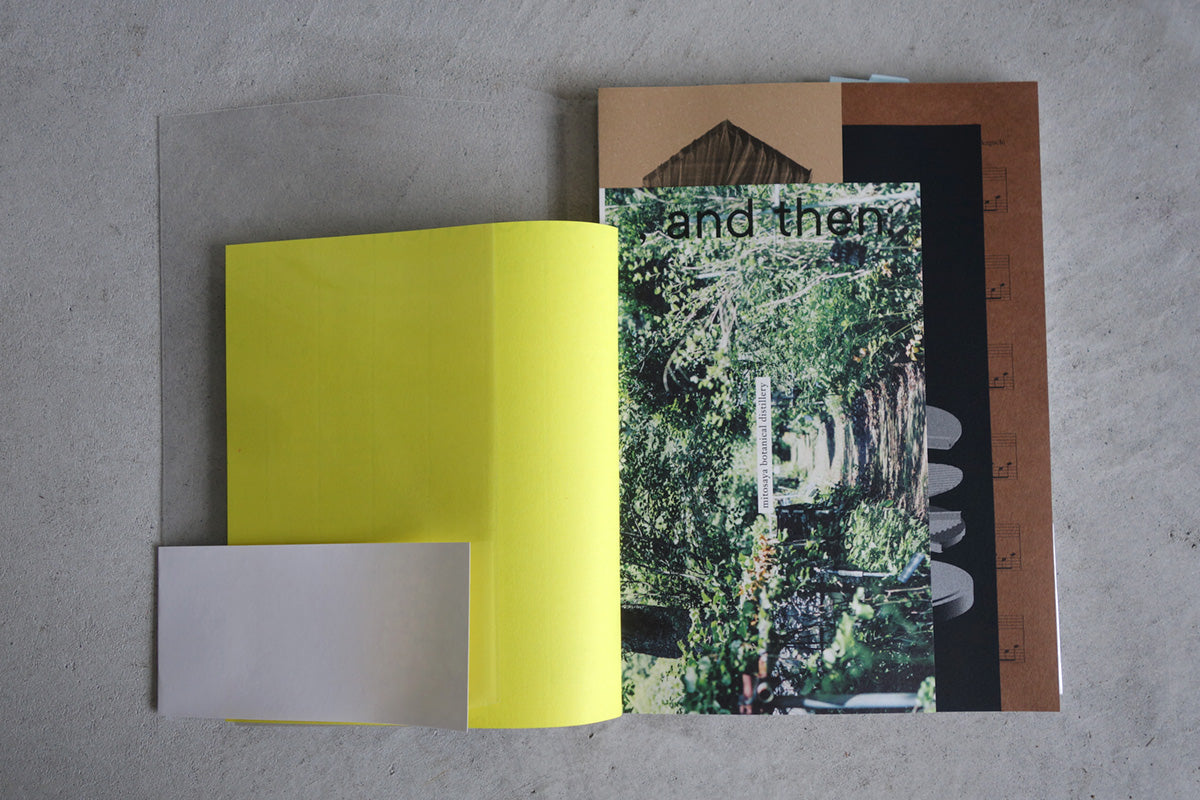 ---
mitosaya薬草園蒸留所
〒298-0216
千葉県夷隅郡大多喜町大多喜486
e-mail. cs@mitosaya.com
tel. 0470 64 6041
mitosaya botanical distillery
486 Otaki, Otaki-machi, Isumi-gun, Chiba 298-0216 Japan
e-mail. cs@mitosaya.com
tel. +81(0)470 64 6041