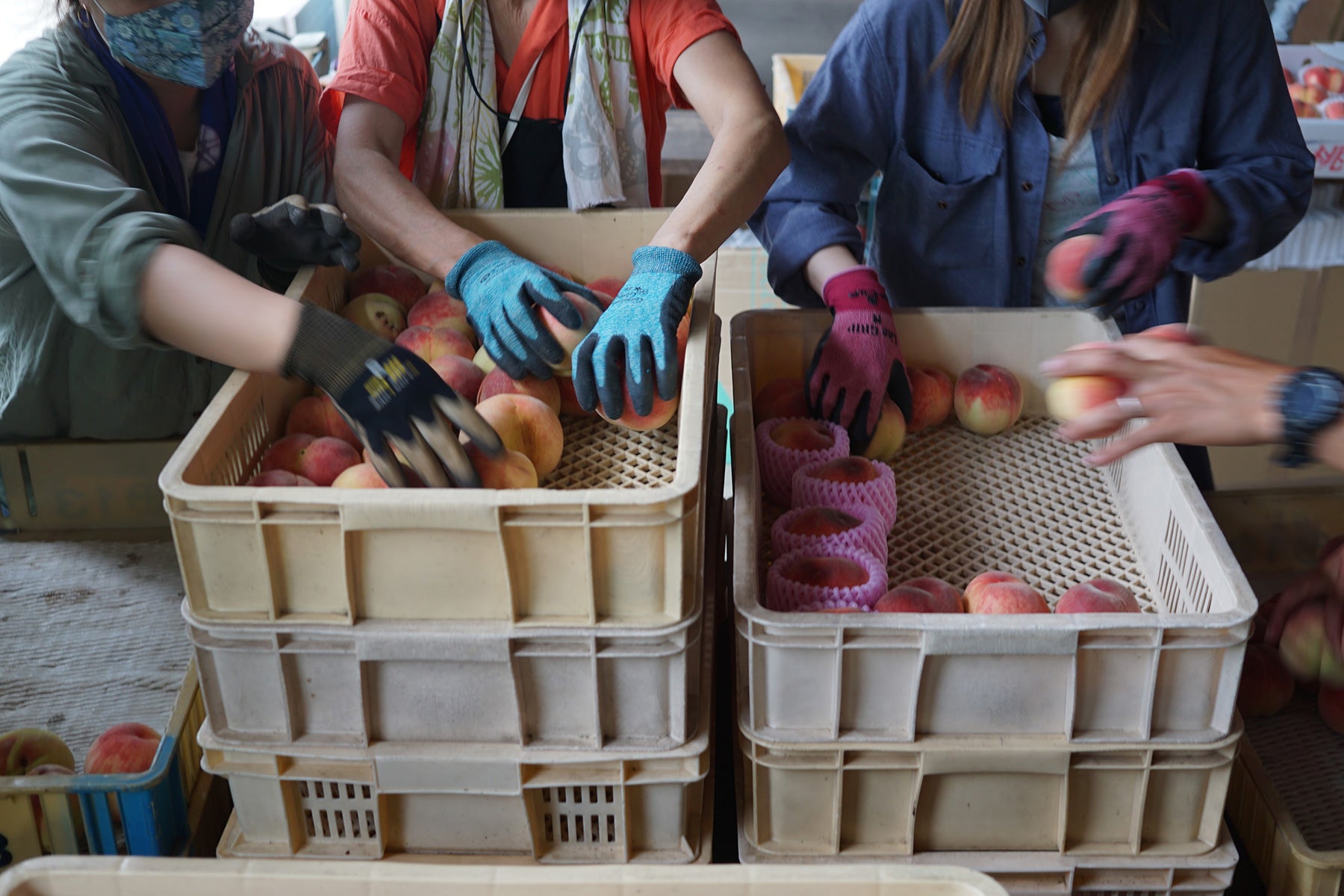 030-21 WHITE ICHIMIYA PEACH
With mitosaya peach blossom
42.0% vol
100ml ¥2,420 Out of Stock
500ml ¥10,120 Out of Stock
山梨県笛吹市一宮町にある岩間農園の白桃を使ったブランデー。フルーツ王国山梨県の中でも、扇状地にあるこの地域は日当たりとともに排水も良好で、桃の生産の最適地として知られています。
6月の終わり。夏が来たとわかる光の強い日に皆でお邪魔して、100キロの桃を収穫&引き取らせてもらいました。桃の品種は日川白鳳(ひかわはくほう)。ジューシーで、みずみずしくてさらっと甘い。
表面の産毛もふかふかしていて、いかにもいい酵母もついていそうです。
中央道からアクアラインを抜けて、大多喜まで一気に持ち帰りすぐにタンクに入れます。天然酵母で2週間の醸造の後蒸留。匂い立つような甘い香りが蒸留室中に広がります。
日差しをたっぷり受けた果実の、透明感のある味わいをお楽しみください。
品目:ブランデー
内容量:100ml / 500ml
原材料:桃(山梨県産 日川白鳳)、水
アルコール度数:42%
Drawing : Ryota Nishimoto
This brandy is made from white peaches grown at Iwama Farm in Ichinomiya-cho, Fuefuki City, Yamanashi Prefecture. In the fruit kingdom of Yamanashi Prefecture, this fan-shaped area is known as the best place to produce peaches because of its sunshine and good drainage.
The end of June. At the end of June, on a day when the light was strong enough to show that summer had arrived, we all visited the farm and picked up 100 kilograms of peaches. The peach variety is Hikawa Hakuho. They are juicy, fresh and lightly sweet.
The hairs on the surface of the peaches are soft and fluffy, and they look like they have good yeast on them.
I brought it all the way from the Chuo highway through the Aqua line to Otaki and put it in the tank right away. After two weeks of brewing with natural yeast, it is distilled. The sweet aroma spreads throughout the distillation room.
Please enjoy the clear taste of fruit that has received plenty of sunshine.
Product:Brandy
Contents: 100ml / 500ml
Ingredients: Peaches (Hikawa-Shiraho from Yamanashi Prefecture), water
Alcohol content: 42%.
Drawing : Ryota Nishimoto
Regular price
Sale price
¥2,420
Unit price
per
In Stock
Out of Stock
View full details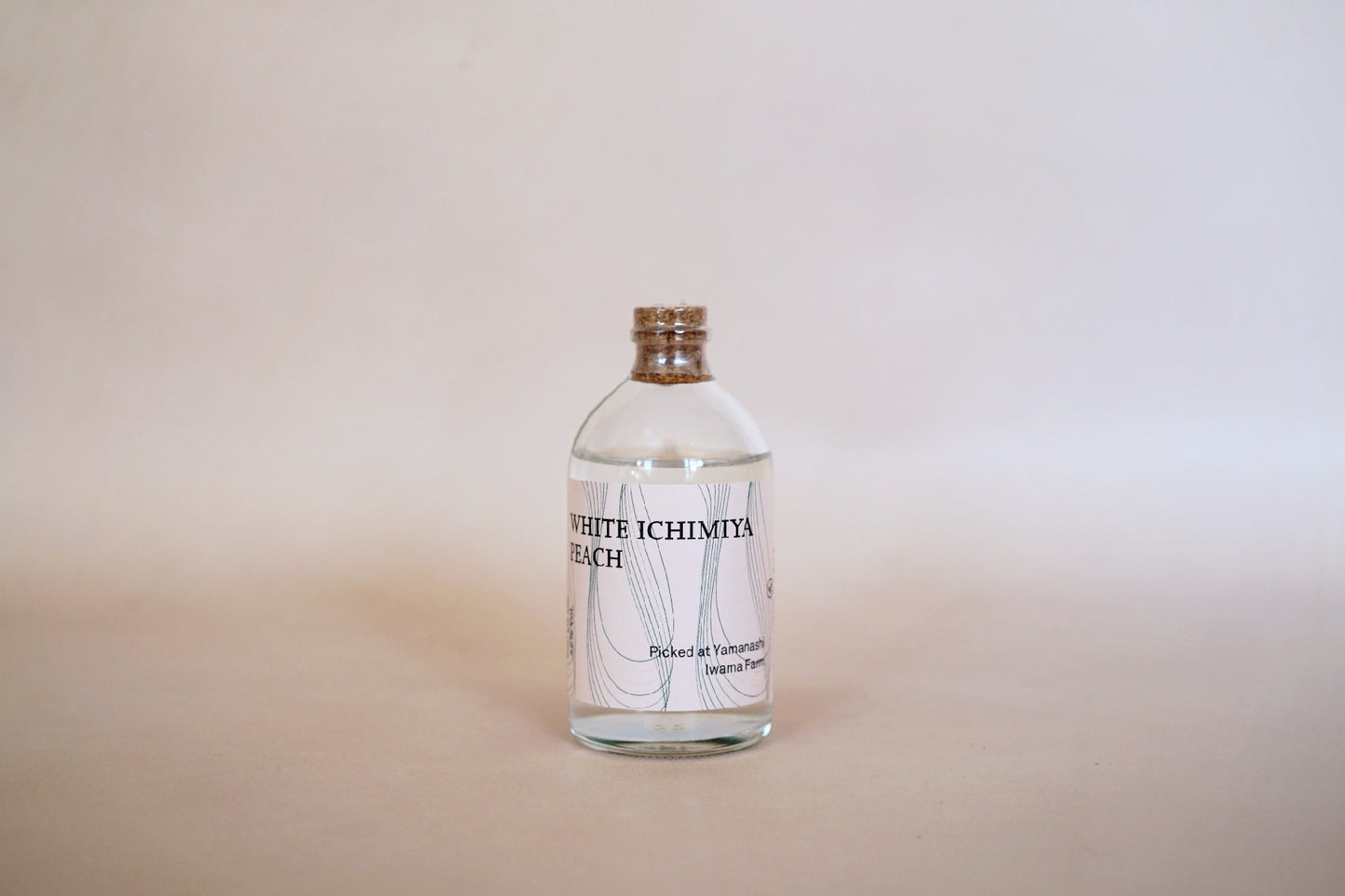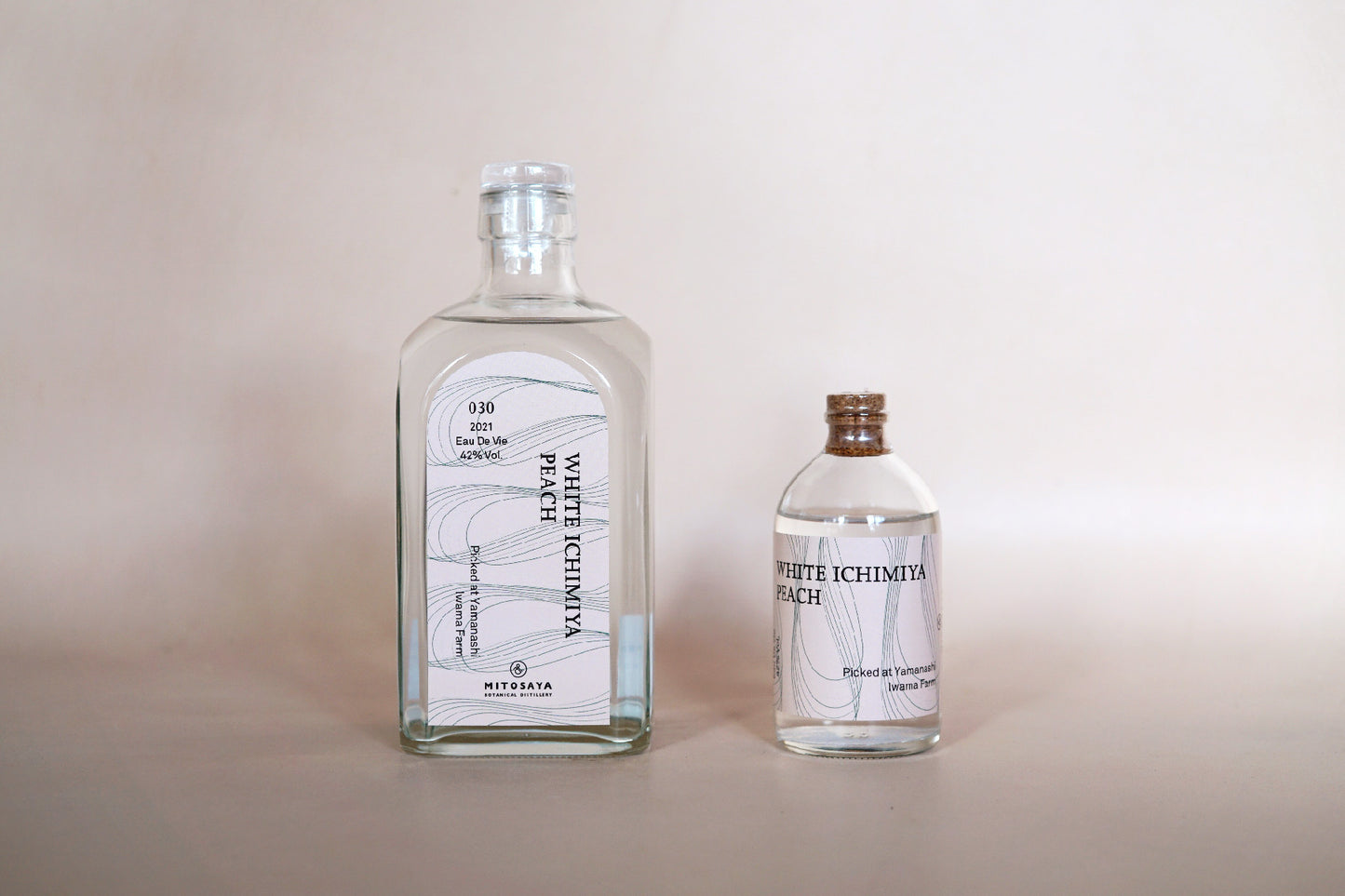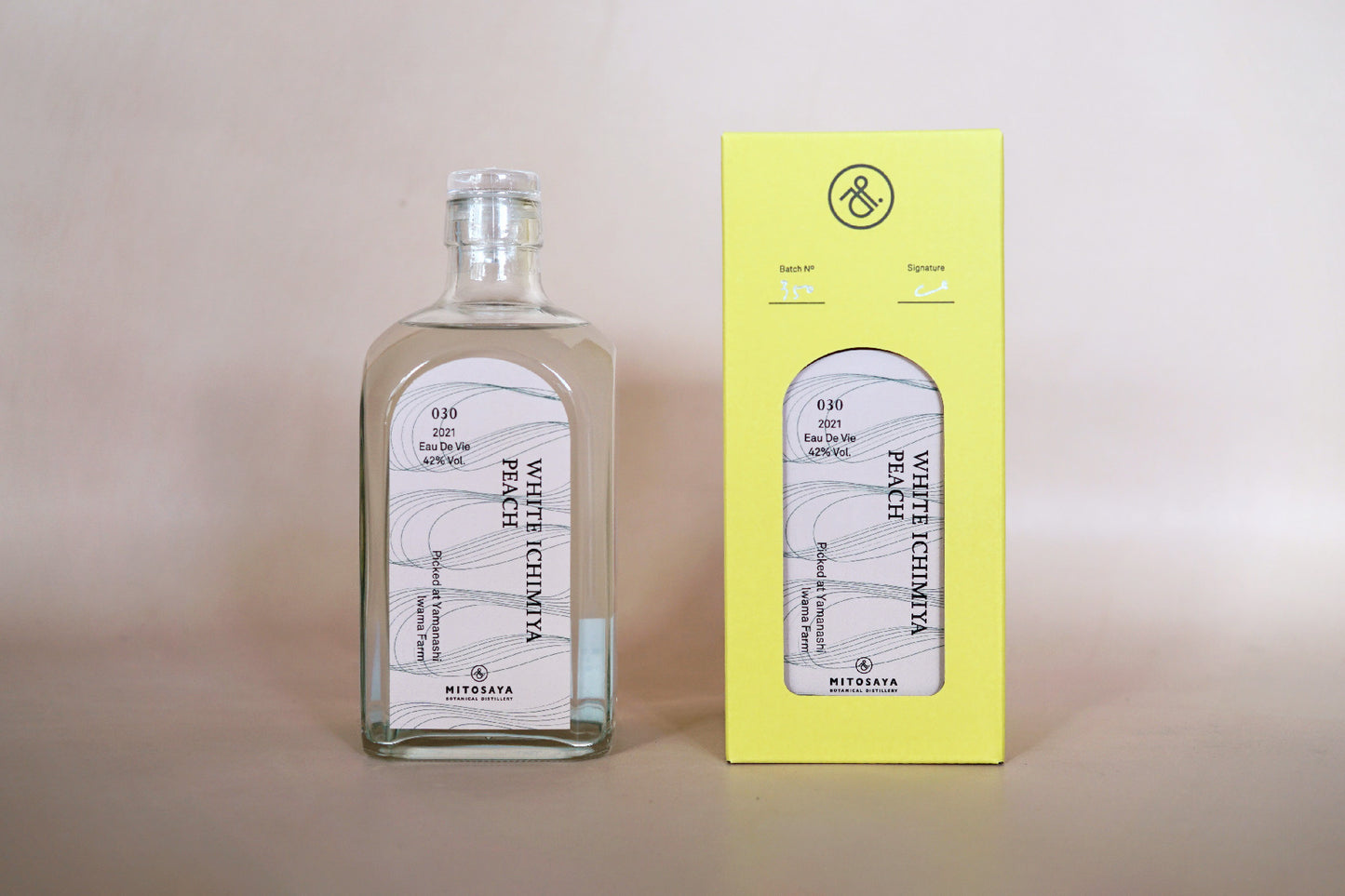 ---
mitosaya薬草園蒸留所
〒298-0216
千葉県夷隅郡大多喜町大多喜486
e-mail. cs@mitosaya.com
tel. 0470 64 6041
mitosaya botanical distillery
486 Otaki, Otaki-machi, Isumi-gun, Chiba 298-0216 Japan
e-mail. cs@mitosaya.com
tel. +81(0)470 64 6041